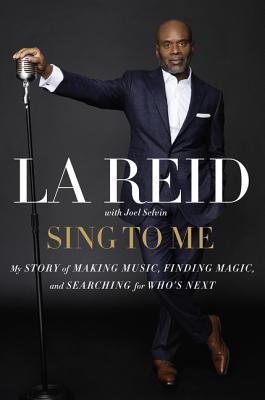 Sing To Me
By L.A. Reid★★★★★
September 12th, 2020
Going into this book I was a little worried that I would lose interest as the narrative got closer to the present day. I know LA Reid mostly for his work in the 80s and 90s and that was what drew me to this memoir. I was right to think that the first half of this book would be my favorite but I was wrong to think the rest would lose me, I was hooked on this book from start to finish. This book comes with all of the stories behind the songs I was hoping for and all of the stories of discovering talent that I didn't expect to be as interesting as they ended up being.

Learning about Reid's childhood and early days of playing with various groups in and around Cincinnati was super interesting. He really led a special life before making it big. He seemed to recall all of the best anecdotes for this book. Meeting Babyface and playing with The Deele was where I knew I would be sucked in and I wasn't disappointed.

Where I thought I would lose interest was on his move to Atlanta to start his own label. Honestly I've come to appreciate the great vantage point he had of a previously untapped city in the music world as it blossomed into the hit factory we know today and his perspective on that growth will be invaluable to music fans and historians alike.

The rest of his career is also fascinating whether just from learning about all of the amazing acts he's worked with and their trials together or from learning about the politics of the industry. The only part that fell off a bit for me was the X-factor stuff but it was short and was still enough to keep my attention.

Every piece of his life that LA Reid sought to share with the world was worth reading. I recommend this book to anyone who's interested in the pop music industry in any way. If you've been an avid or even occasional pop music listener over the past three decades you owe it to yourself to go on this journey through LA Reid's unequaled career.