Month Two in San Francisco!
April 20th, 2021
Another month down in San Francisco and the time is flying by! We've done so much over the past month that I struggle to even to summarize. What follows is my attempt at a quick rundown of some of our adventures over the past month.

Here is a link to a gallery with some additional photos from the past month.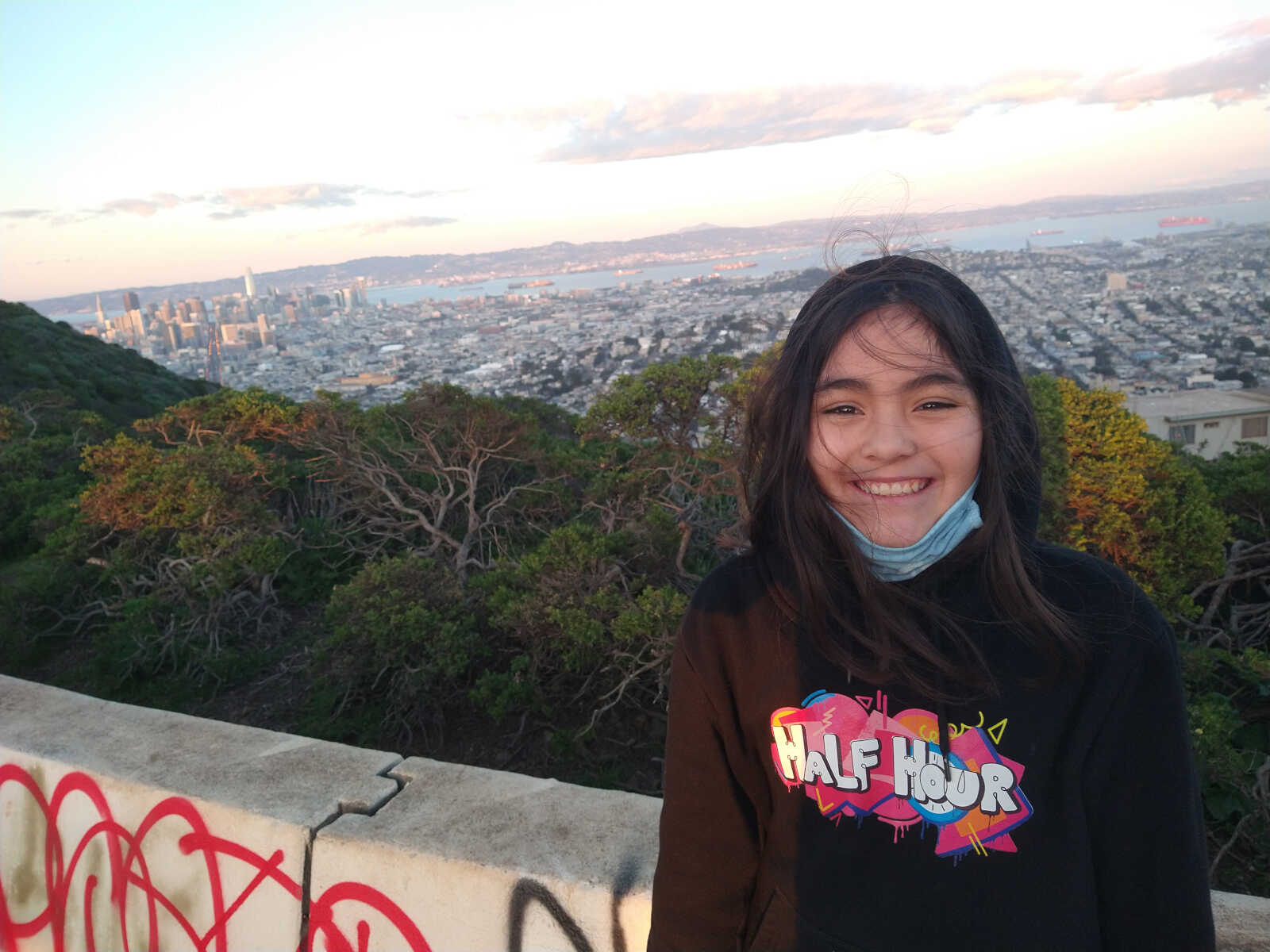 Near the top of Twin Peaks, my favorite view of the city!


The day after my last blog post we hit the road for Napa Valley. It was a fun trip for great food, wine, and atmosphere. Upon our return we slowed down for a few days to soak in a bit more of the food and day-to-day life in the city. Amelia got her second vaccine and Maya went in for her belated 6 month checkup. We visited the Asian Arts Museum which has a spectacular collection.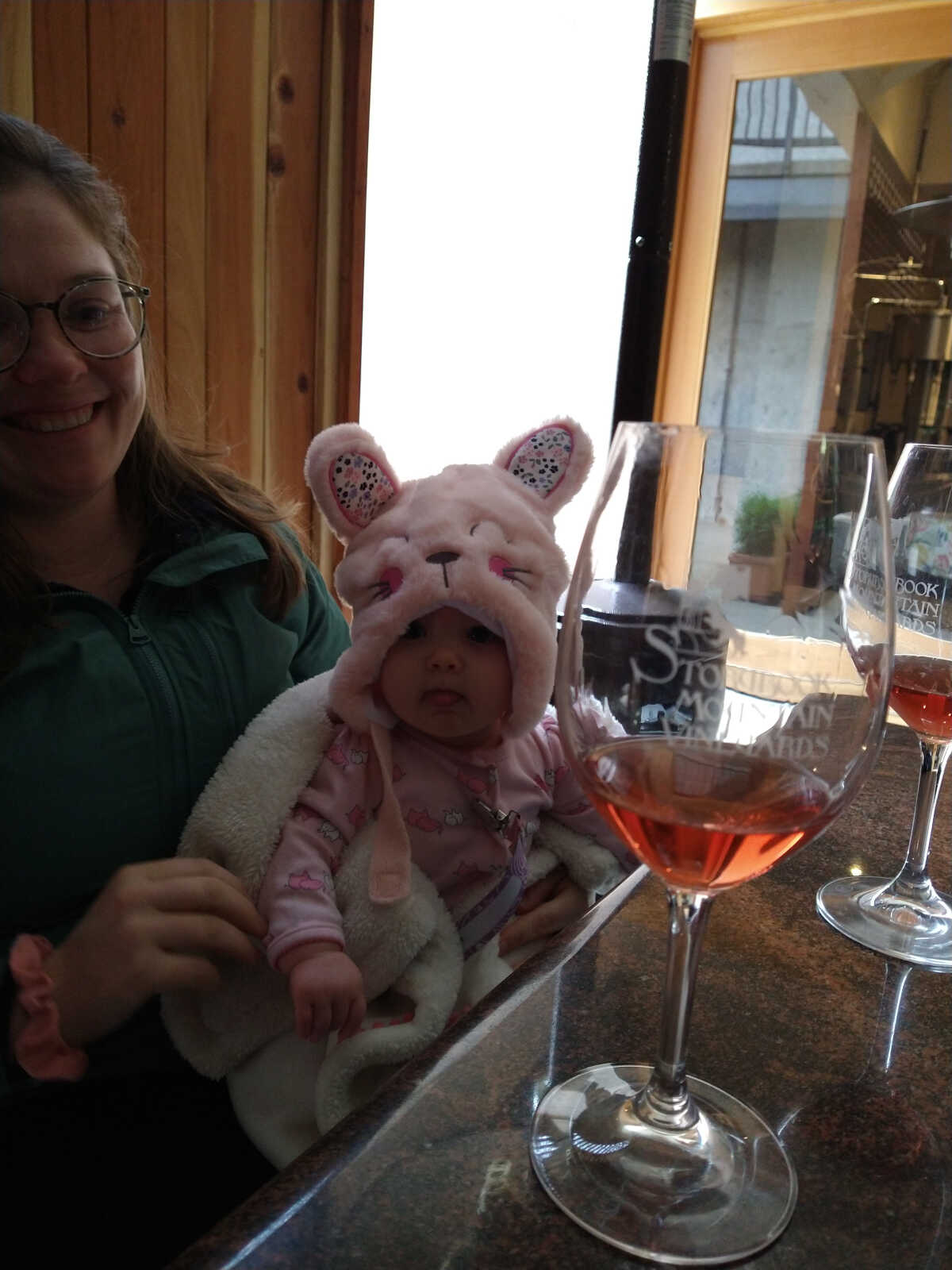 Maya doesn't seem to mind letting us enjoy ourselves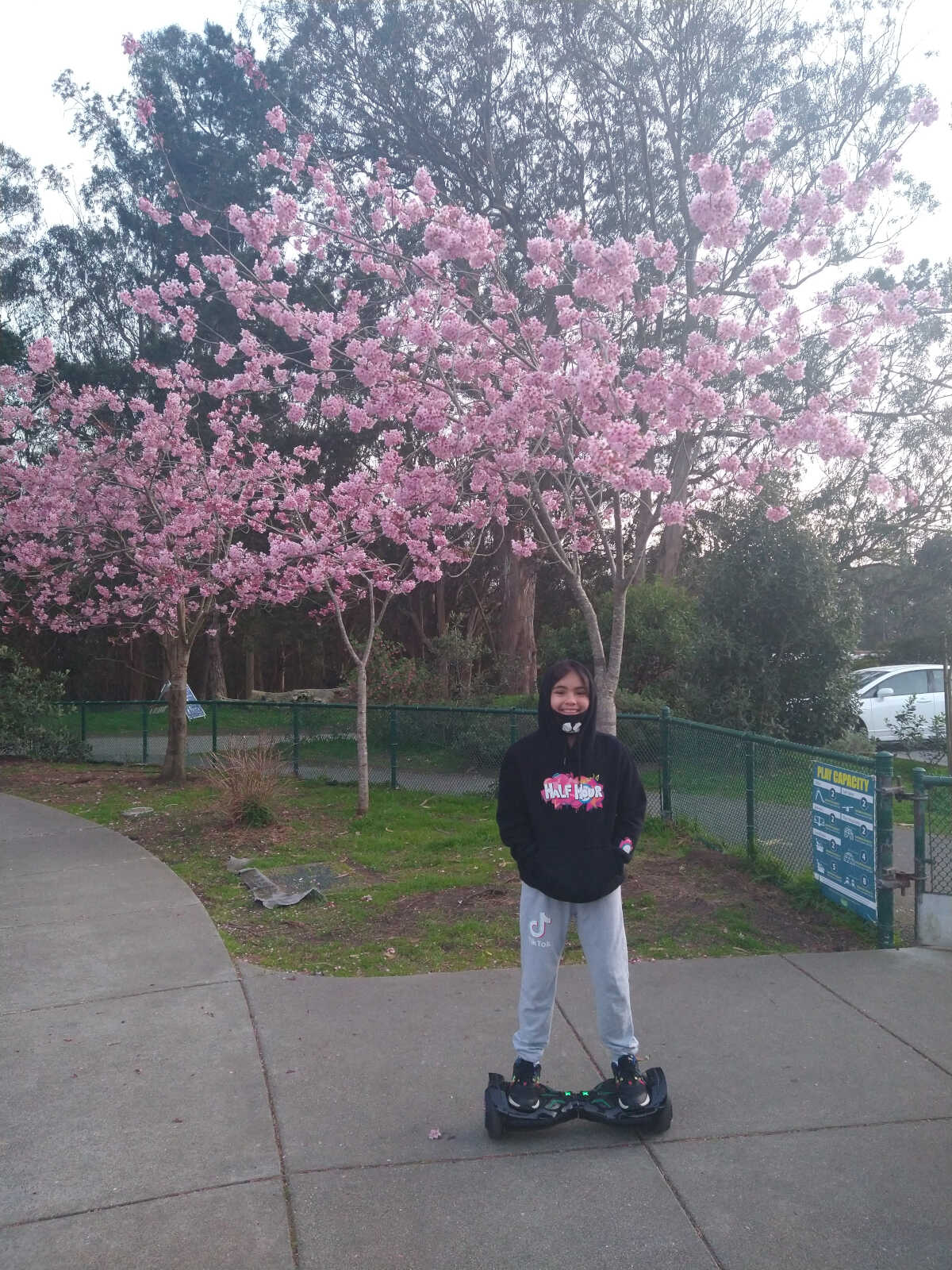 Elena likes to ride her hoverboard to the playground, where the cherry blossoms were in lovely bloom


Our friend Morgan came into town and stayed with us for about a week. We spent an entire day exploring Golden Gate Park and still barely scratched the surface of the thousand acre park. We drove out to Sonoma for another beautiful wine tour. We took the ferry out to Alcatraz Island where the weather made for a spooky visit. The next day we went to San Jose to see the Winchester Mystery House. We had some amazing pizza at Blue Line Pizza and found a fantastic bookstore called Recycle Books. We came back to San Francisco and spent the evening in Chinatown.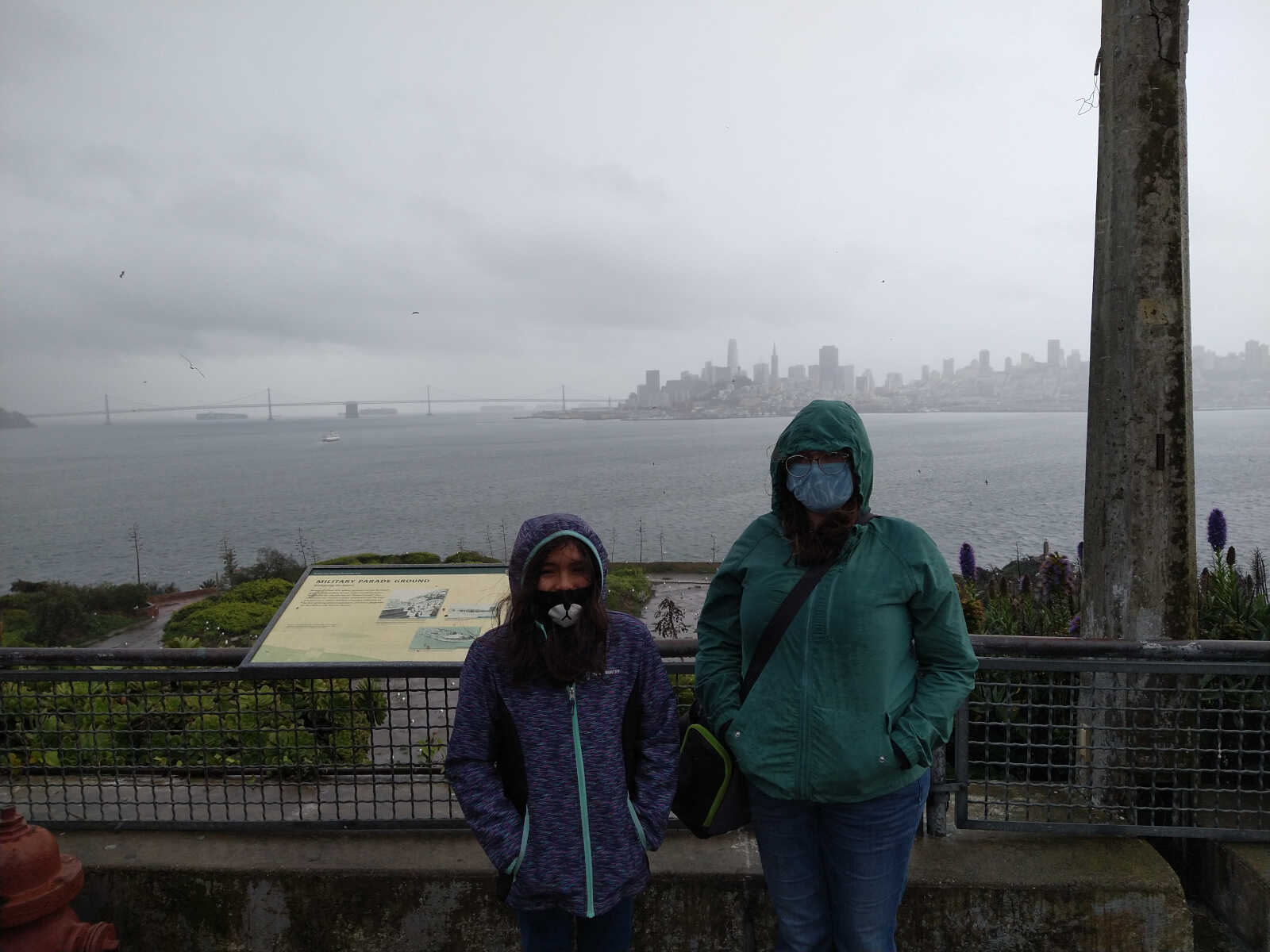 The weather treating us to an eerie atmosphere on Alcatraz Island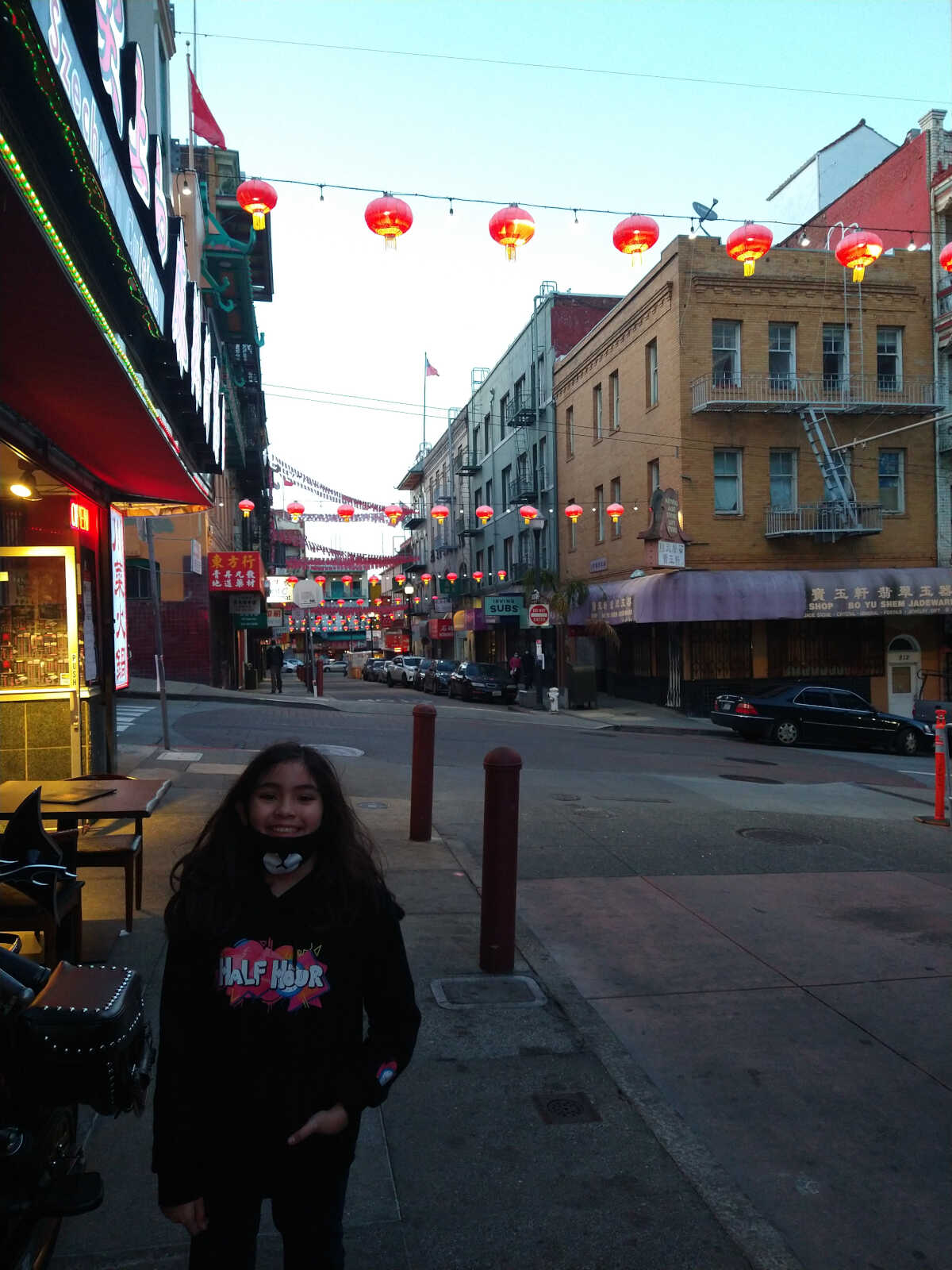 Arriving in Chinatown just as the lanterns came on


By the time Morgan left, my parents had shown up for their own visit. They got a place that was very close to where we've been staying. They brought us a little taste of home in a dozen of the eggs laid by our cickens in MN. My parents treated us to some great restaurants in the city and a night in their sauna. They invited us to the Botanical Gardens on a beautiful day followed by lunch by the park. We got a nice baby break the next night. My parents babysat while Amelia, Elena and I went to the drive-in movies in San Jose. The next day we were back in San Jose to visit some cousins that we had last seen 3,000 miles away in Rhode Island. We had a wonderful afternoon visiting with them. Unfortunately my parents' trip out west had a slight overlap with our trip up north. We spent Thursday the 25th of March scrambling to pack for our week-long road trip to Seattle.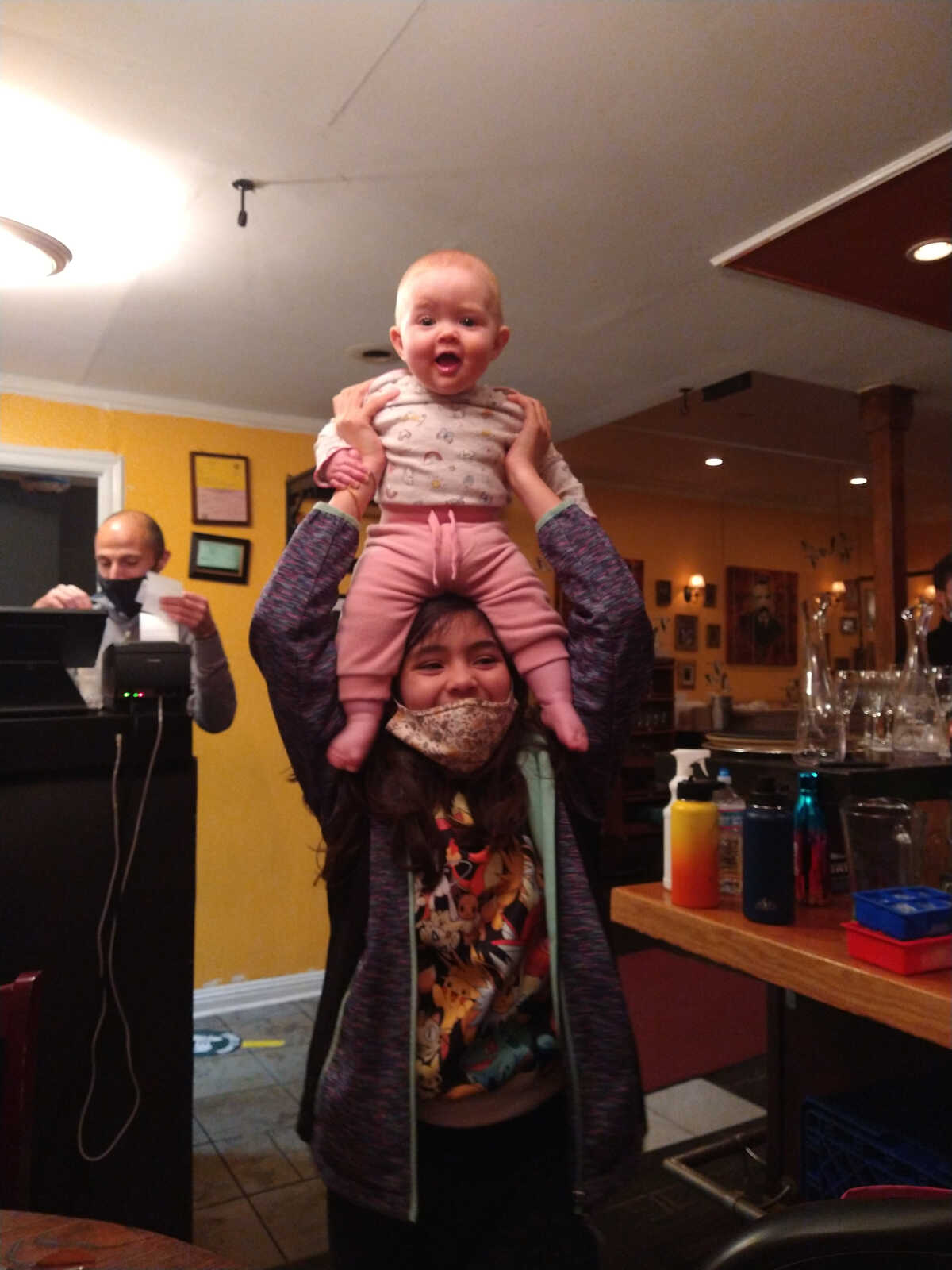 Elena and Maya goofing off at dinner with my parents


We thanked my parents for everything and wished them well on the rest of their trip. At about 9pm we hit the road, Seattle or bust! We drove through the night and arrived on Bainbridge Island at about 10 in the morning. We visited their historical museum and the Japanese American Exclusion Memorial. It happened to be 4 days before the anniversary of the day when every Japanese American citizen of Bainbridge Island was sent away to the concentration camp in Manzanar, California. It was a very moving memorial site which took you on a walk along the very same path that Japanese Americans took in their last moments of freedom, to board a ship and leave their homes for an uncertain amount of time.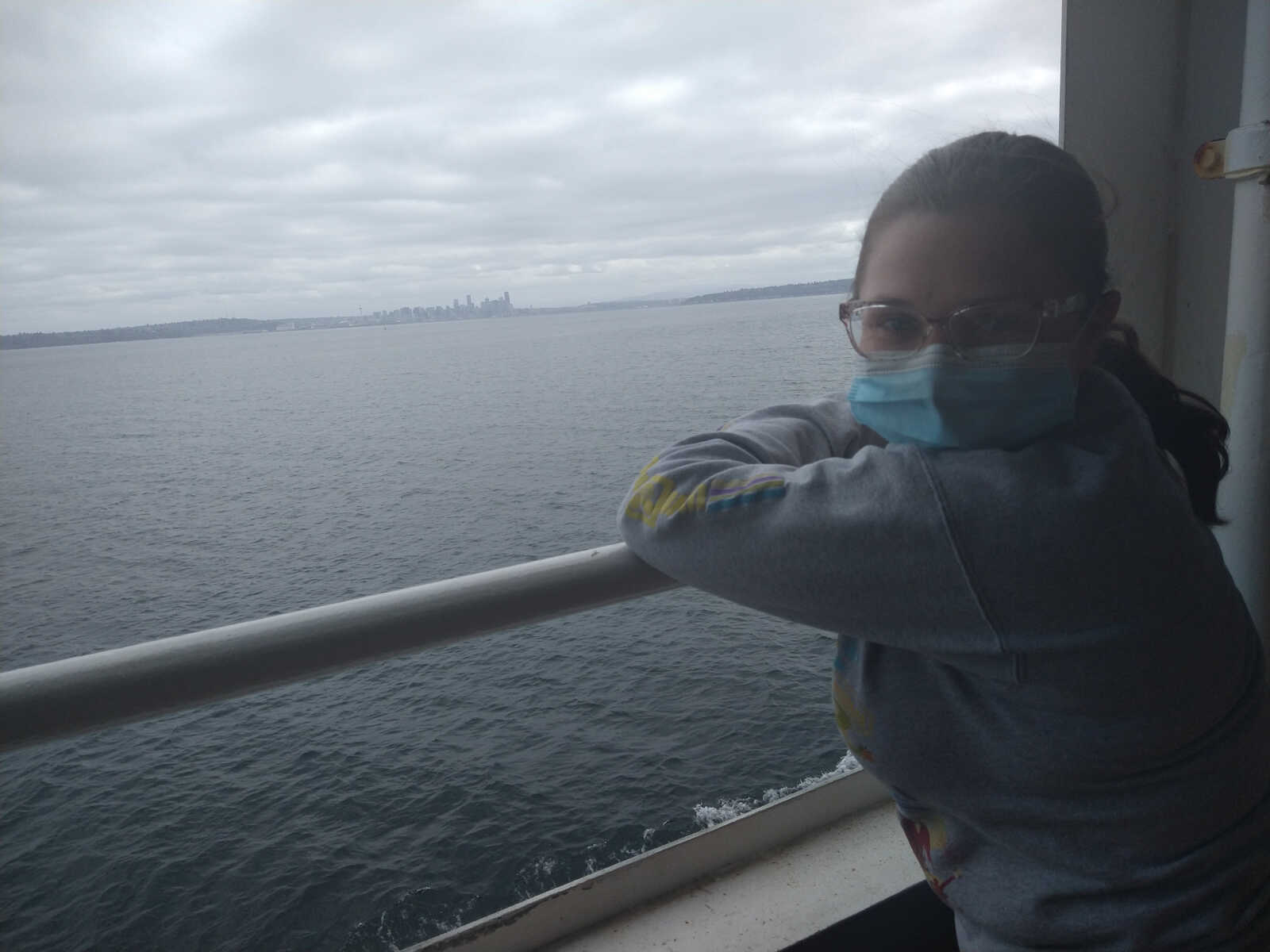 Stepping out of the car on the ferry from Bainbridge to Seattle


We boarded a roll-on/roll-off ferry and made our way across the Puget Sound to Seattle. We quickly checked in to our Hotel and got out to experience the beautiful city. The cherry blossoms had recently started to wane in the Bay Area, but now the Pacific Northwest greeted us with cherry blossoms in full bloom! We went to the Chihuly Garden and Glass Museum, a must visit for anyone who loves the art of glass blowing. Next, we went to the top of the Space Needle. I tried not to faint while the ladies in my party thoroughly enjoyed themselves. The next morning we visited the Pike Place Market. The market was very neat but was probably the least socially distanced or mask conscious place I've been to in 2021. We got home in time for our pool appointment, we arranged two hour-long appointments at the hotel pool during our stay in Seattle! After drying off we went to Gas Works Park to visit some of my friends from school who have settled in Seattle. The next day we were treated to Seattle's overindulgent version of a rainy day. We spent much of the day at the Museum of Pop Culture, which was hosting a special Minecraft exhibit. We took the monorail back to the Hotel. Despite our healthy dousing courtesy of the rain storm, we decided to take advantage of our pool appointment for some consensual wetness. The weather cleared up and we got out to spend the late afternoon and evening about the town.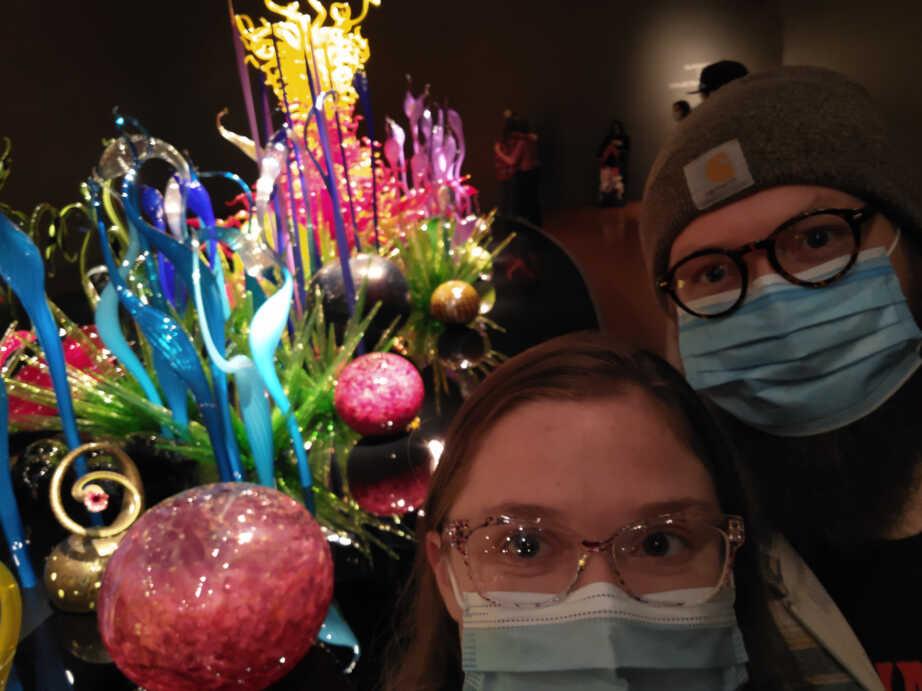 The Chihuly Glass Museum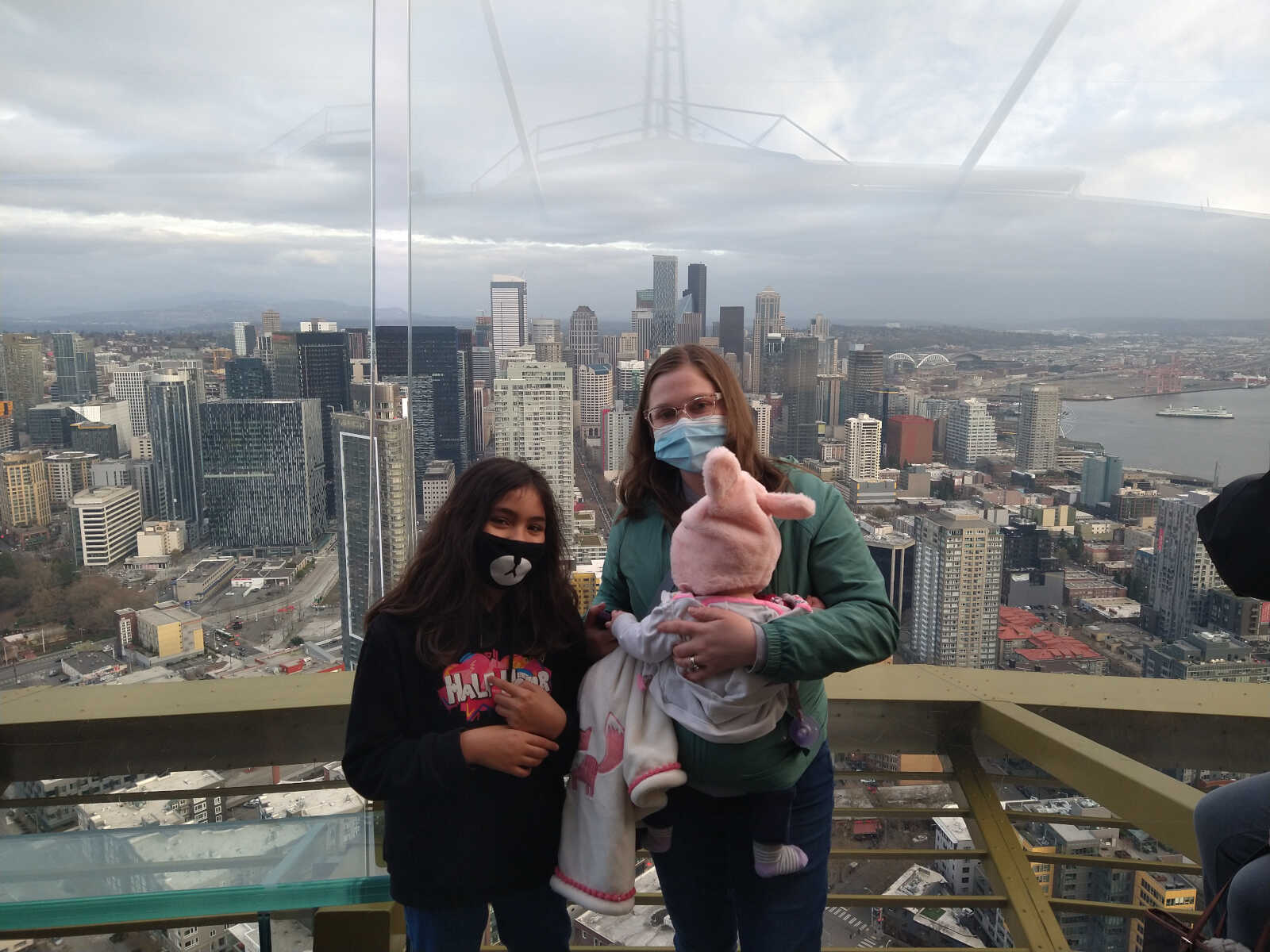 The view from the Space Needle


The next day we packed up the car and hit the road again for Portland, OR. We took a slight detour to visit the site of Fort Clatsop. This was the fort that the Lewis and Clarke expedition built to spend the winter, before departing on their return trip. Upon arriving in the Portland area my aunt and uncle had us over for pizza. It was great catching up with them. I hadn't visited their home since I was about 5 years old. The next day we got donuts at Delicious Donuts, where I enjoyed the best apple fritter I've ever had the pleasure of tasting. We went shopping at Powell's City of Books. We spent two hours exploring the aisles and discovering new and interesting books. Next, we visited the Chinese Garden and went for a short hike in Forest Park. We left the area shortly after sunset and drove through the night back to San Francisco.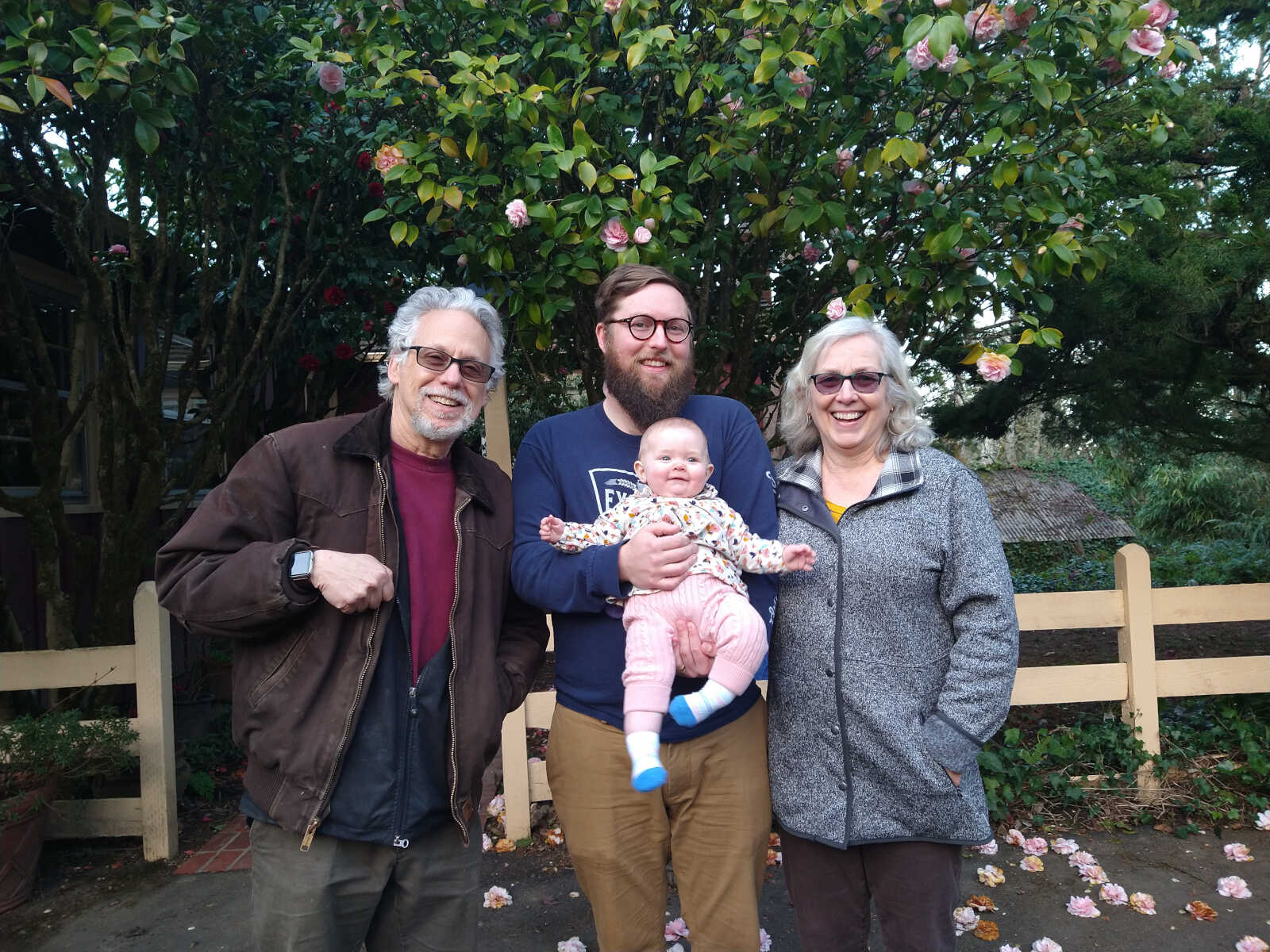 Aunt Paula and Uncle Michael meeting the baby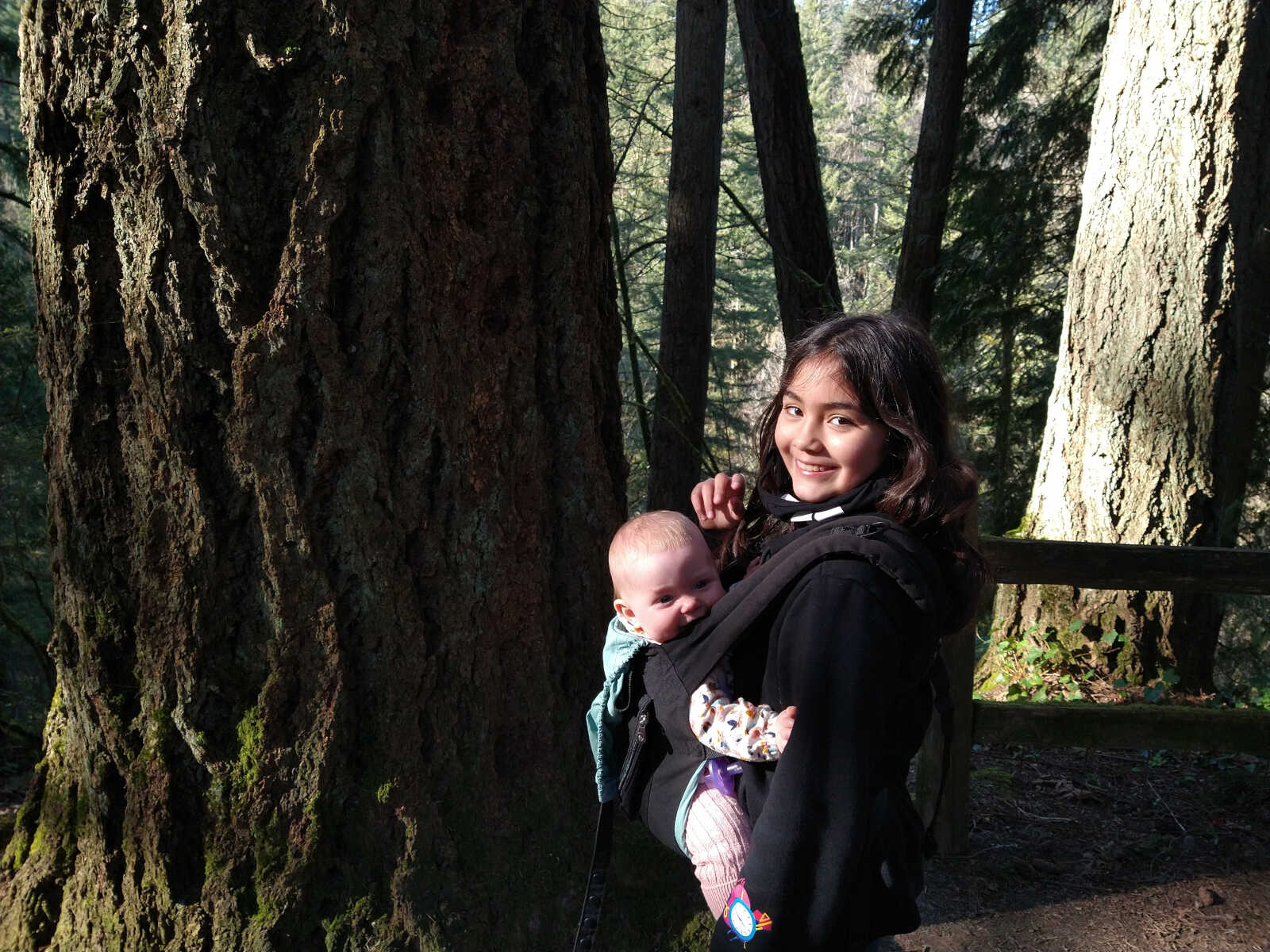 Elena hauling the baby through Forest Park


When we got home we slowed down a bit, to regain our sanity. We spent a week just living life in the city. Elena got focused on her school work. Maya got back to practicing her crawling. We cooked some dinners at home, watched some TV, and went to the playground to play with Elena's new playmates. Maya started using the baby swing at the playground and she just loves it. We got free tickets to the de Young fine arts museum. We explored some local bookstores, lounged around the apartment, and got bubble teas.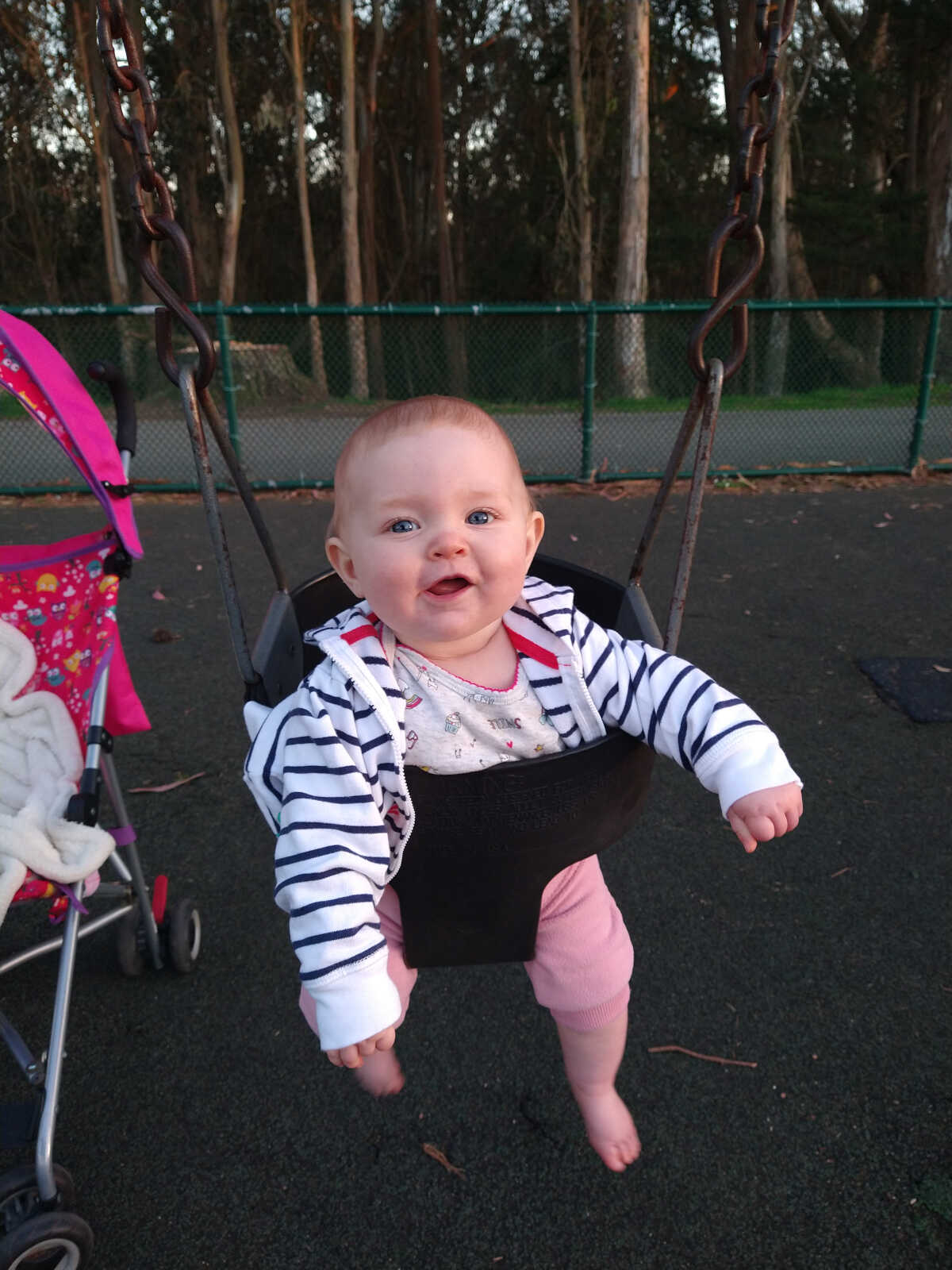 Maya graduating to honest to goodness playground equipment. We're so proud.


On April 7th we took a day trip to Muir woods, which is only 30 minutes outside of the city. We were able to get back home in time to walk through the Palace of Fine Arts as the sky was turning pretty. We had dinner on the marina as the sun set behind the Golden Gate.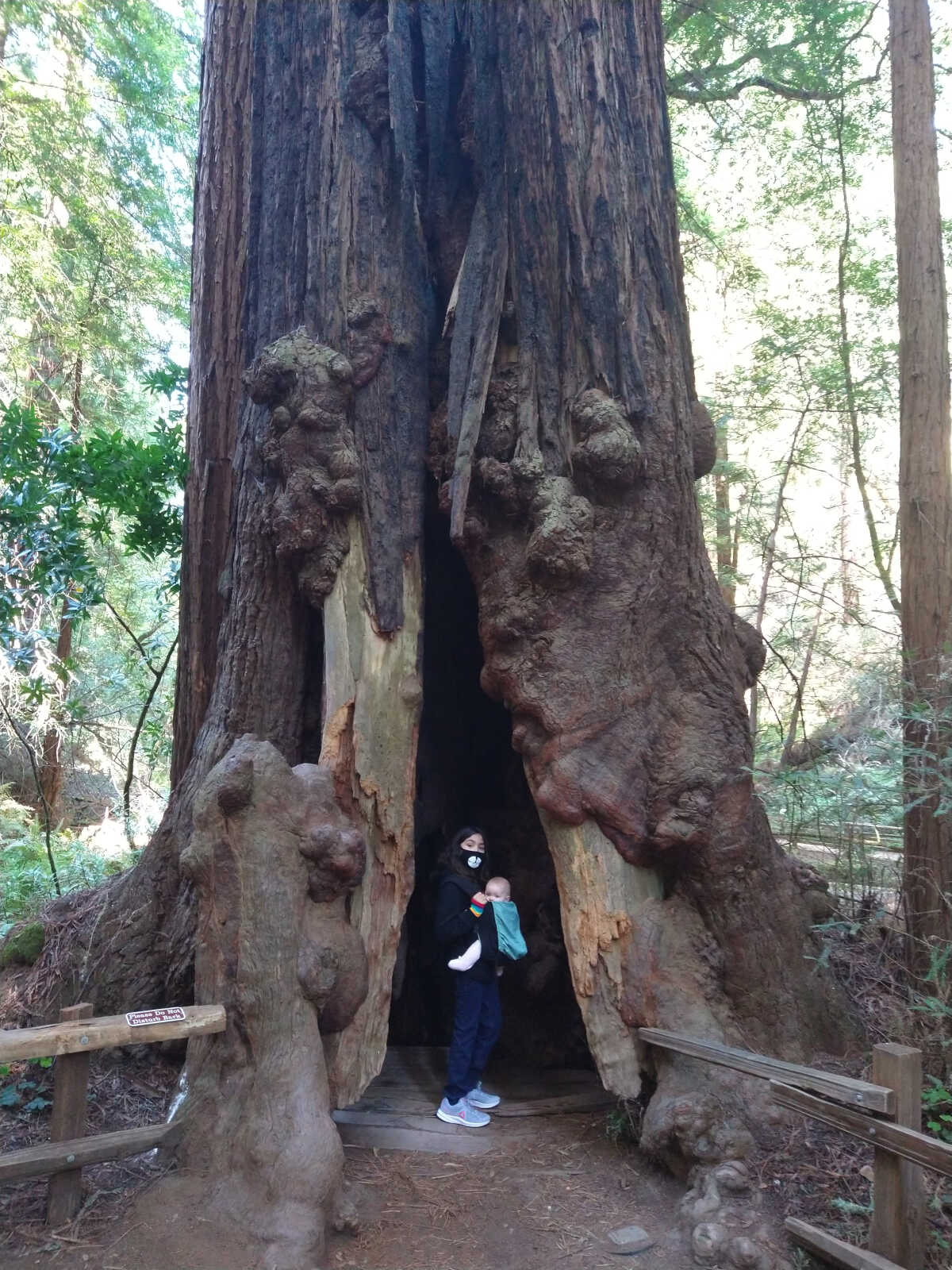 Elena has come to love carrying Maya around


Following our trip to Muir Woods we spent more time exploring San Francisco. We visited the recently reopened Cable Car Museum, unfortunately the cable cars still aren't running. We spent an afternoon at the San Francisco Zoo, which is an exceptional zoo. This past weekend we took a two day trip to Yosemite which is an awesome landscape. Elena became a Yosemite Junior Ranger.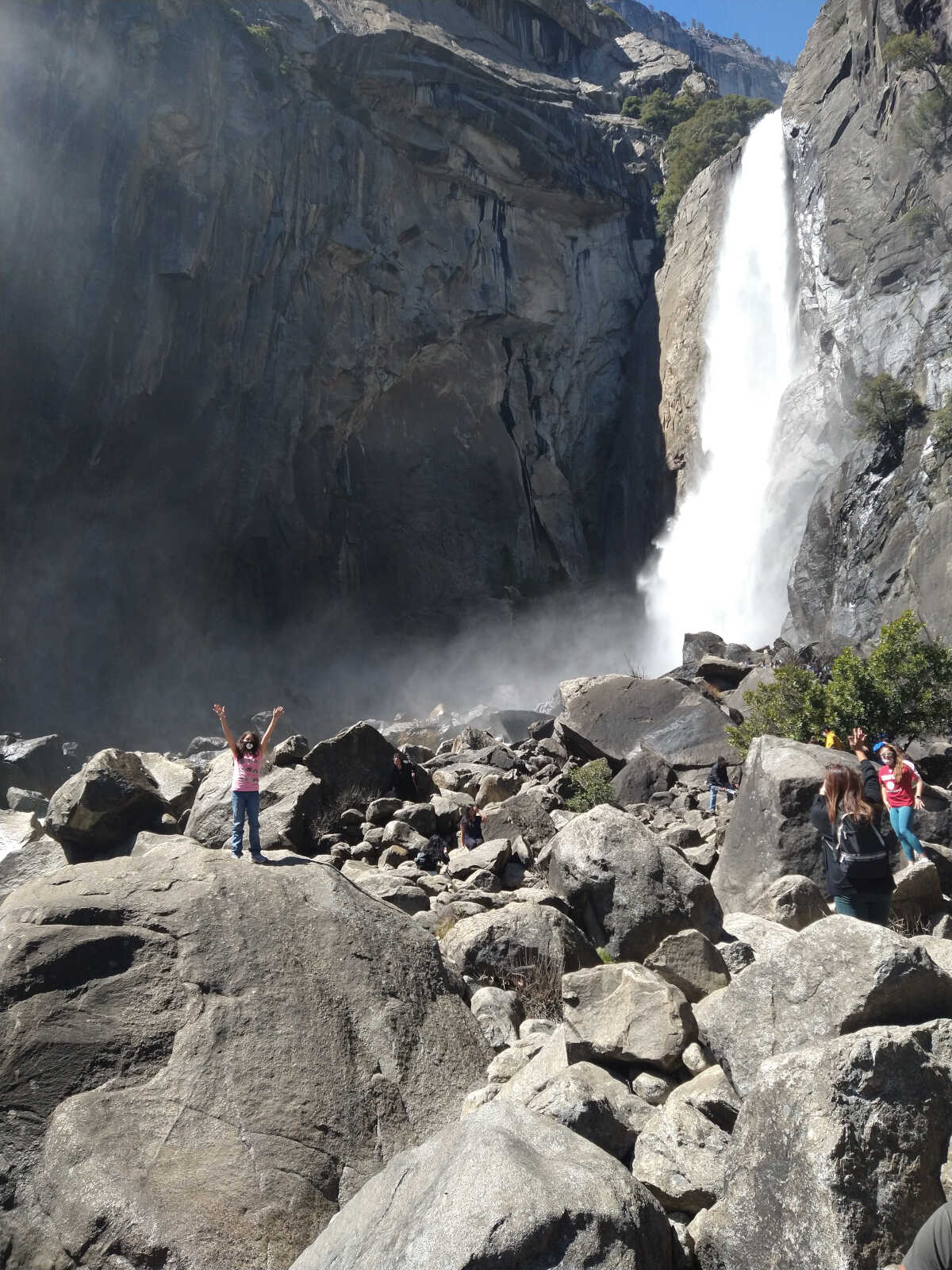 Elena had a blast climbing around Yosemite Falls


Time is really flying out here. I can hardly believe we're just over two-thirds of the way through this trip. I can't wait to get home but I'll be sad to leave. It's hard to say if we'll ever be back here and there's still so much to see. Even if we left tomorrow, I could say with confidence that we milked this trip for all it was worth.

To everyone in the Twin Cities, it's so hard watching the current events from afar. Between this difficult trial, the killing of Daunte Wright, and the acceleration (or opportunistic abuse) of Operation Safety Net, these have been trying weeks for our Metro. I wish everyone the best as the situation develops. You're doing great Twin Cities, keep it up!