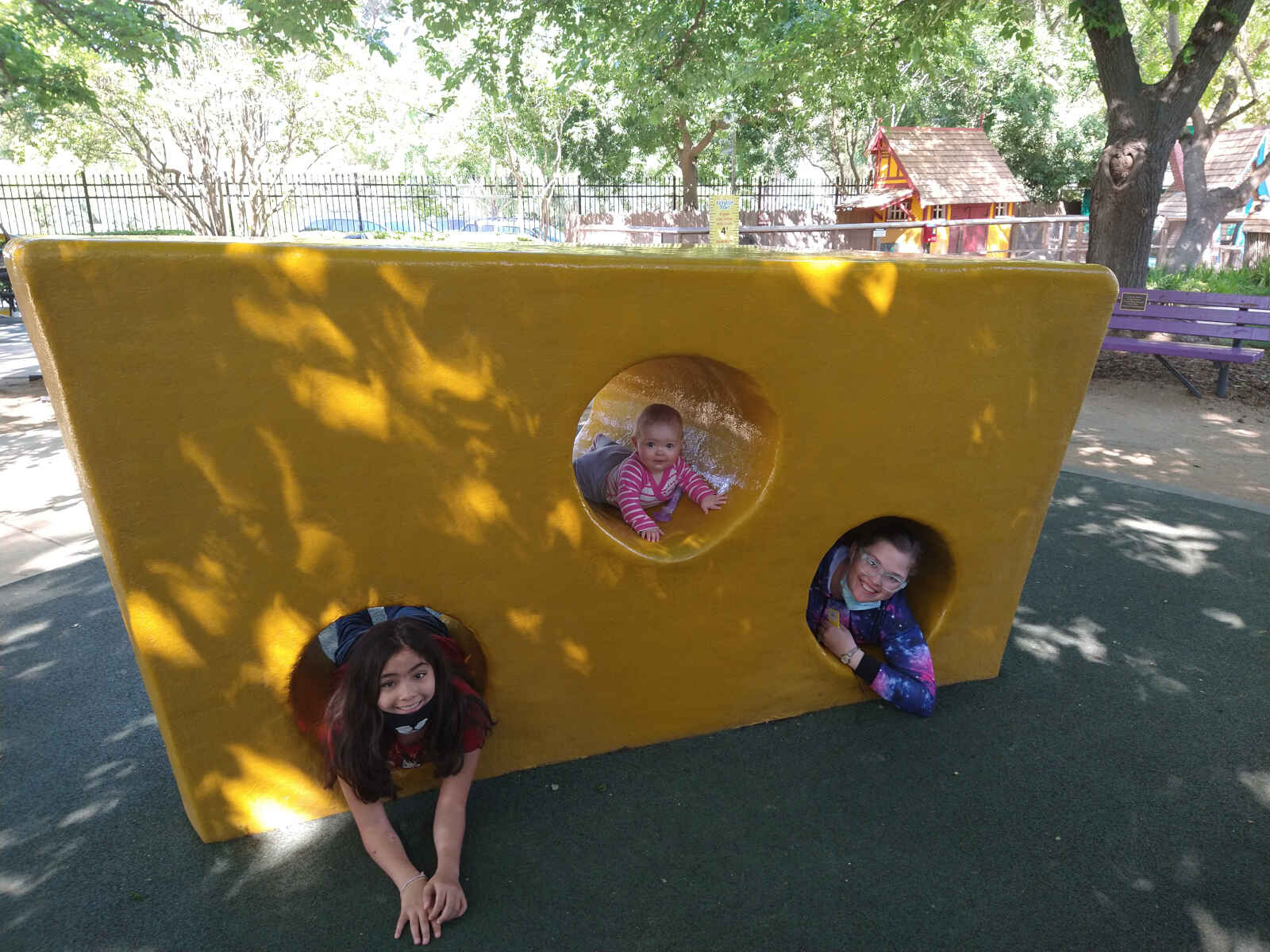 We Left Our Hearts in San Francisco
June 26th, 2021
We're back in Minnesota now but I still have stories and pictures to share from our trip. I've got another gallery of pictures from our San Francisco excursion here. I also have a gallery of our spring in Minnesota here.

With our time in San Francisco running out. we decided to get a few last minute things done, which included seeing a lot of the city's great museums. We went to the MOMA where I got to see some incredible Fauvist pieces from Matisse (one of my favorite artists and one of my favorite movements) and a beautiful Diego Rivera among other great modernist and contemporary works in their collection. We also visited the California Academy of Sciences. This is a really neat science museum. They have an indoor rainforest biome with a lot of unique flora and fauna. They also had an incredible ocean life aquarium with a massive reef. Elena was particularly captivated by the human evolution exhibit that featured an extensive assortment of pre-human apes with tons of info on their lives, habitats, and maps of migration.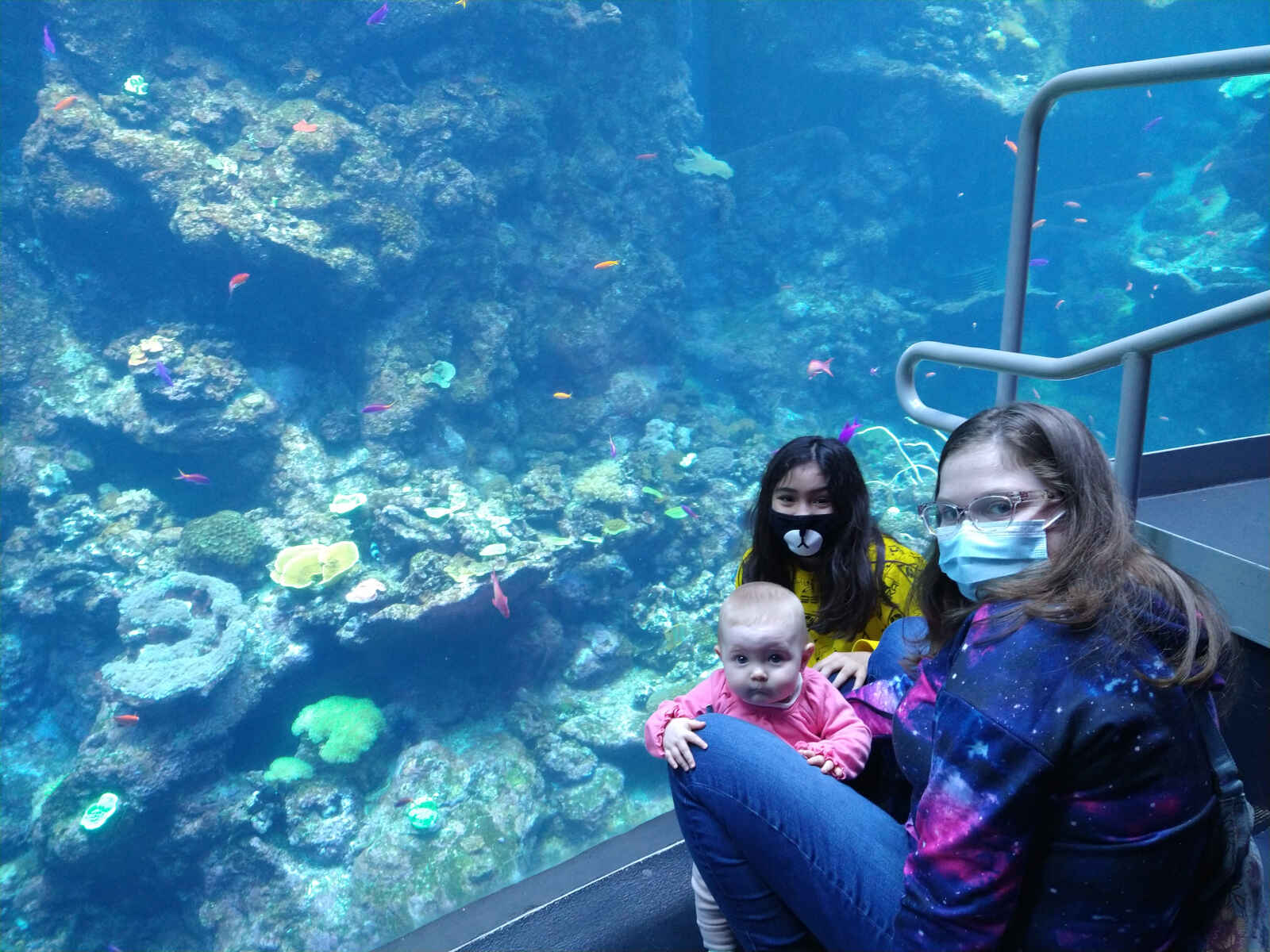 The coral reef at the California Academy of Sciences


One day we decided to visit Treasure Island, the island in the San Francisco bay from whence my grandfather first set sail in the Navy. We had brunch at a lovely place and drove around the island, but the whole thing is under crazy development. As a result, we accidentally got stuck going the wrong way on the Oakland Bay Bridge, and Amelia made the executive decision to make a day trip out of our detour. Elena was learning the state capitals at the time, so when we mentioned Sacramento as an option, she wouldn't accept any alternative. It's amazing how it can be a dark, cold and foggy day in San Francisco, and the moment you cross the bay, you're greeted by a warm day and clear blue sky. We visited Fairytale Town in Sacramento which is a lovely little theme park. We went to a really nice park with a big rose garden and then went out for German food and beer. Prost! We ended our day trip by visiting old Sacramento and buying the world's smallest Monopoly game.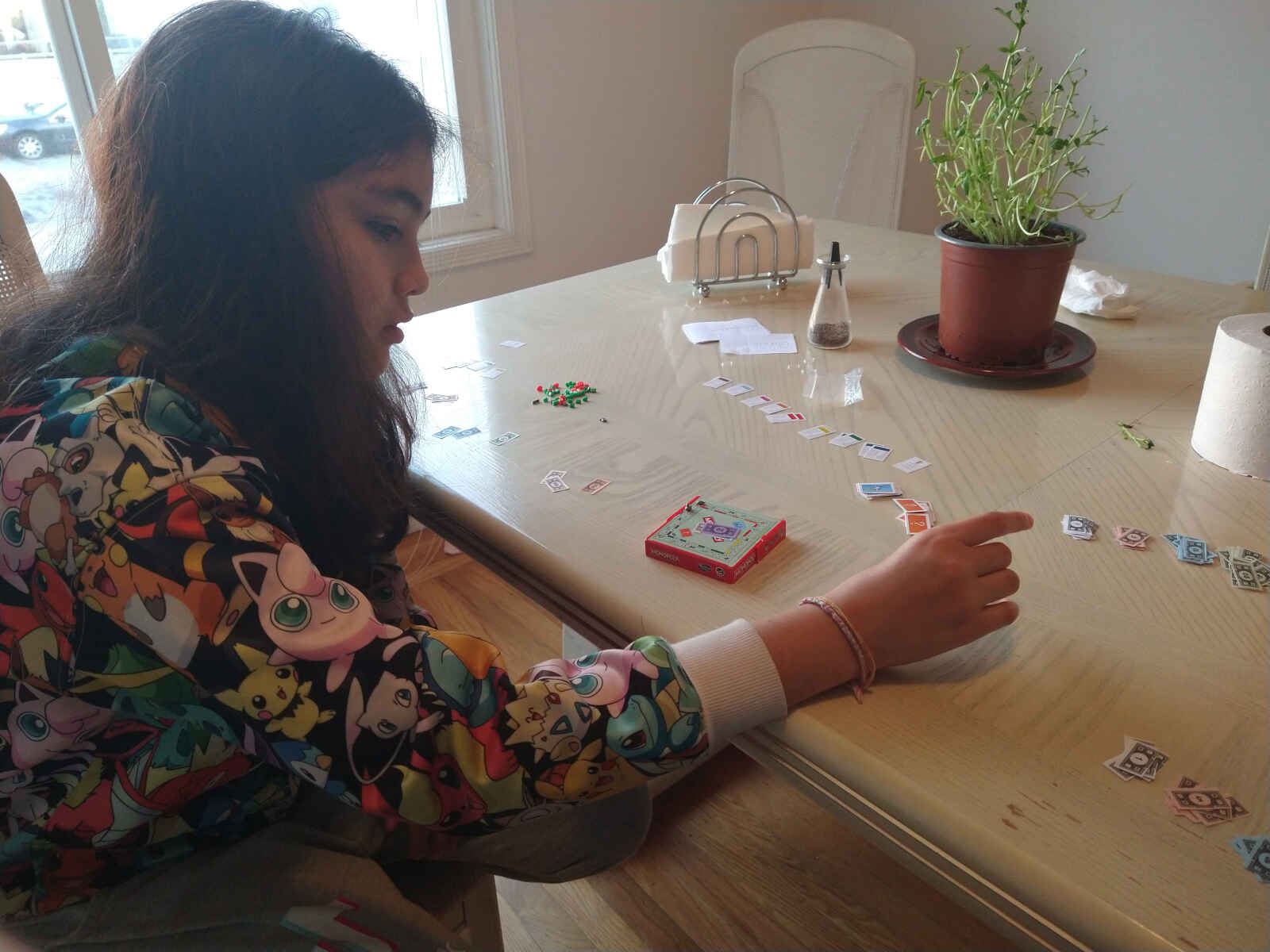 Believe it or not we actually played a full game of Monopoly on this tiny board. Elena was the winner.


We did a few other last things during the home stretch. Maya went to her first baseball game, a Giants game against the Rockies—the Giants won 12-0! Oracle Park is a really cool stadium; the bay is just beyond the outfield, and at the end of the game the seagulls descend on the park to pick through whatever's left in the stands. Amelia and Elena went on an African safari in Sonoma of all places. The last two museums we visited were the Walt Disney Family Museum (a great museum about the life and creations of Walt Disney) and the Aquarium of the Bay. A bit of information for future travelers: the Aquarium of the Bay is very underwhelming in comparison to the Academy of Sciences Aquarium.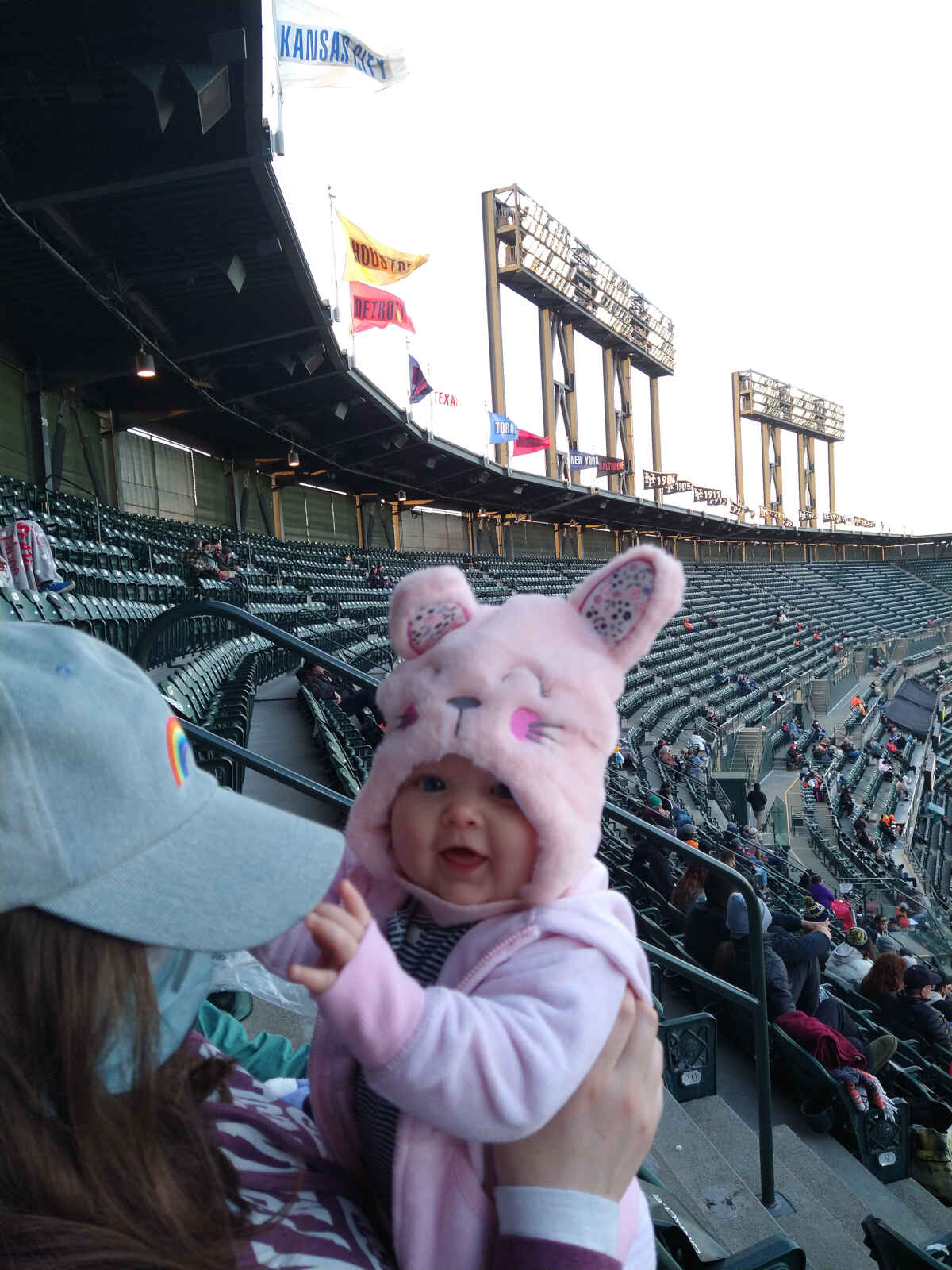 Maya's first ball game!


The last week we were in San Francisco, Amelia's oldest sister and their mother came to visit us. While they were staying with us, we spent a little time in the east bay with Amelia's cousin, a resident of Oakland. We also got a couple really good days in at Golden Gate Park. Those last days of relaxation in the park were a bittersweet end to a great trip. It was hard to fathom, while leisurely strolling and picnicking in one of my favorite places in the world, that I might never be back again. We're definitely going to miss the ocean, the museums, the parks, the people, and most especially the donuts.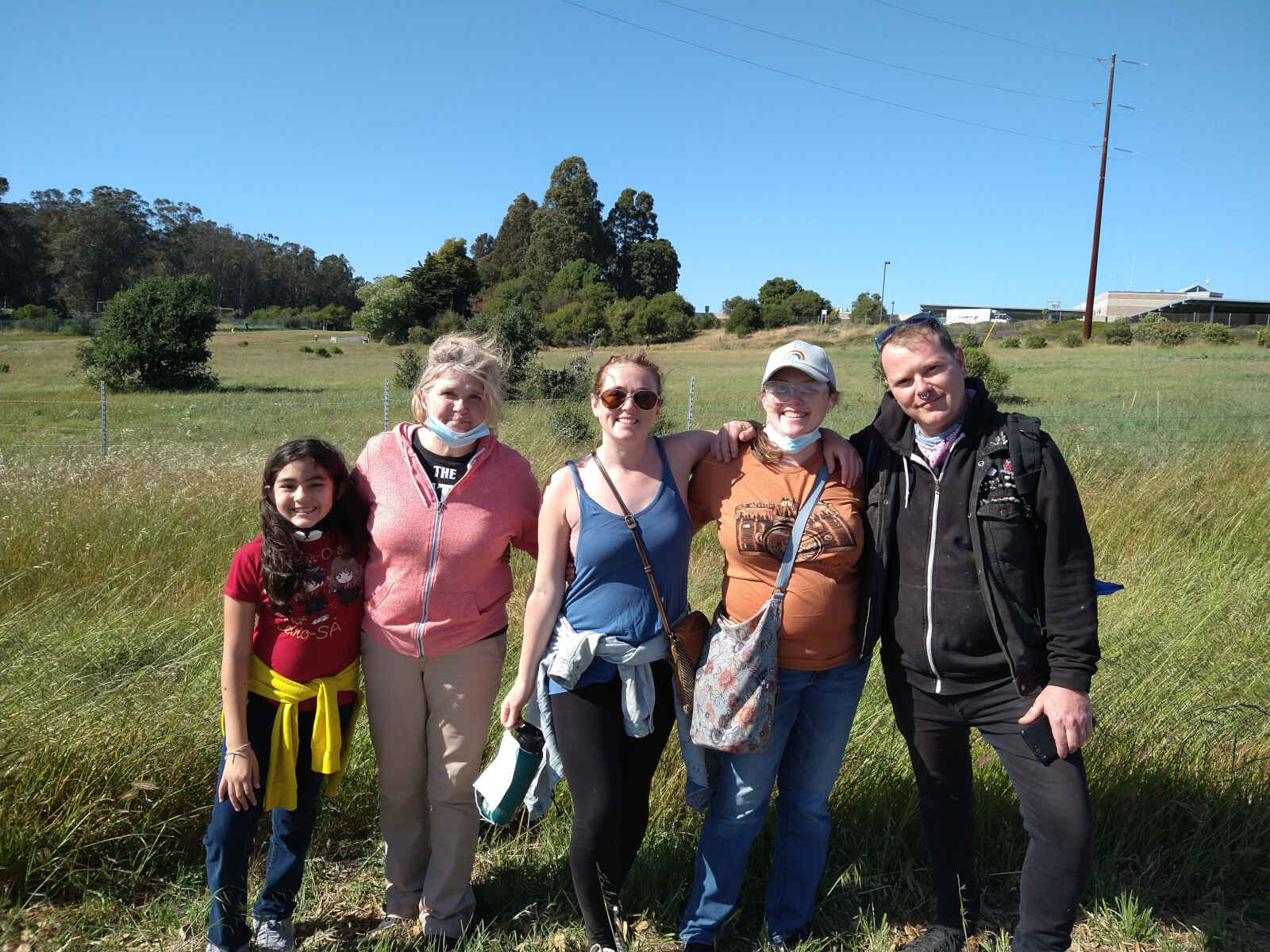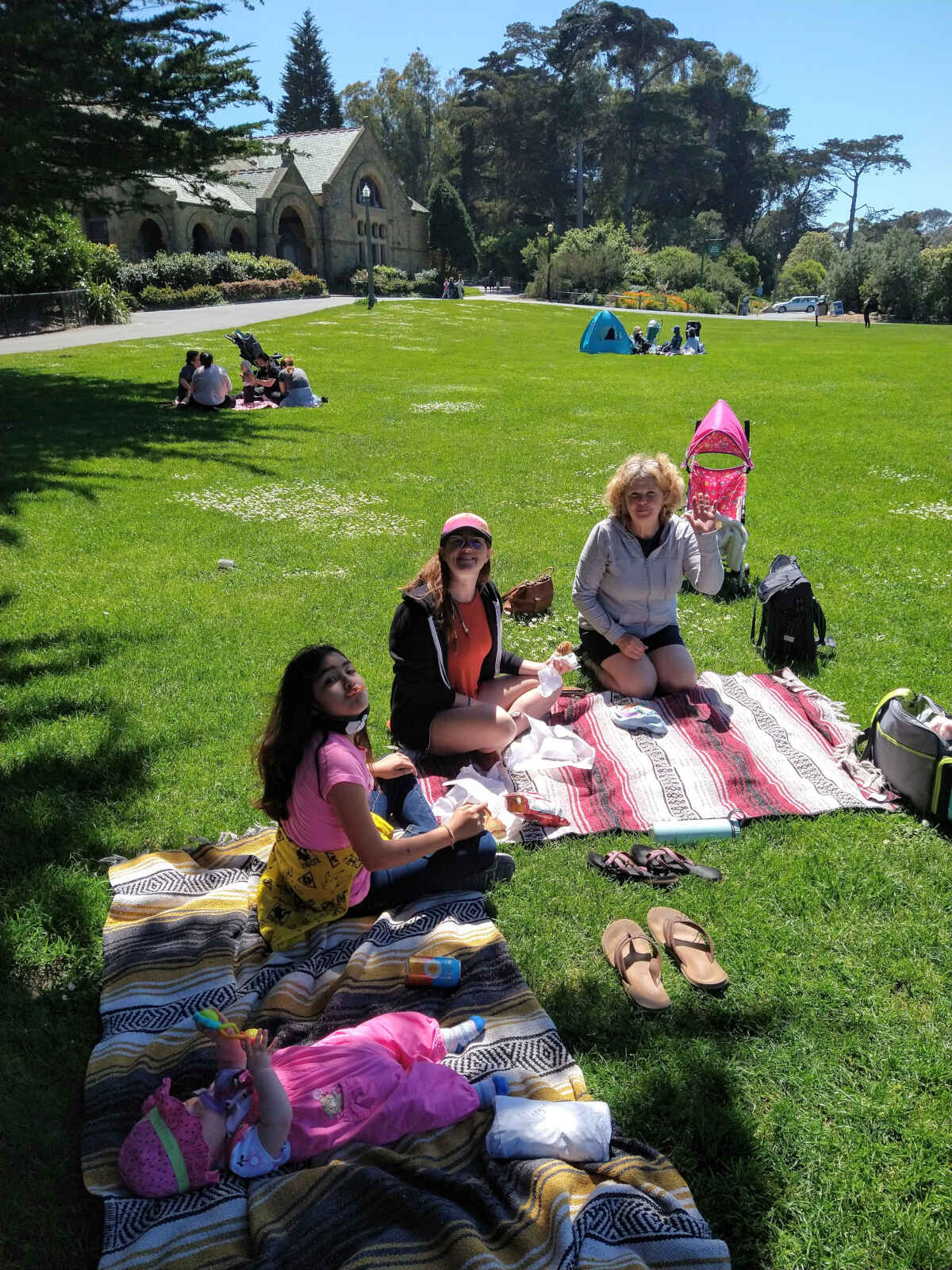 A world class picnic of Lou's Sandwiches in Robin Williams Meadow at Golden Gate Park


When we got home from our last excursion at that thousand acre park, I put a few finishing touches on packing up and cleaning the apartment. We would be leaving the next morning, but Amelia had to work that night and Amelia's mom would be flying out in the early morning. Our car wouldn't fit in the garage with the car topper on, so I packed the car in the driveway at 6am, immediately before picking up Amelia. We somehow got everything packed into the Prius, including the four of us. Amelia's sister stayed a bit longer in San Francisco and so saw us off on our trip back home.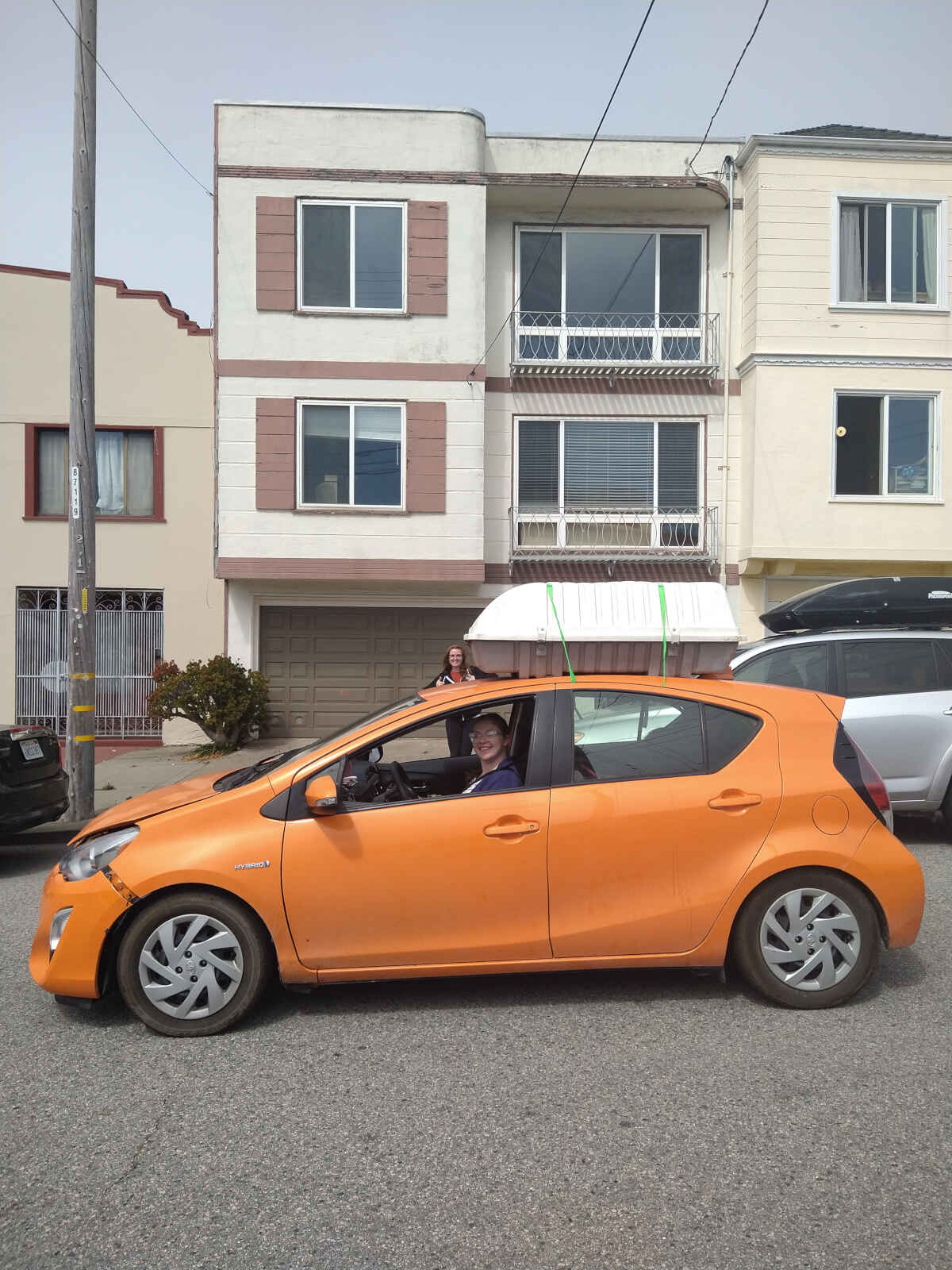 We had the bottom floor of the apartment building behind the car, all of our belongings that we had with us are up on the roof of the prius or in the trunk.


We managed to leave the city by 11am and drove straight through to a bed and breakfast a couple hours from Yellowstone National Park. We arrived at the B&B at about 3am, got five surprisingly restful hours of sleep, got breakfast and set off for Yellowstone. A lot of Yellowstone was still closed for the season or closed due to construction, but we still managed to see a hell of a lot. As we were returning to the car after watching an eruption of Old Faithful, Amelia noticed that one of our tires was pretty low. Luckily there was a service station right there, and the technician found the culprit: a screw we had picked up on the road. He told us it would take him an hour to patch so we decided it was lunch time. After a satisfying meal and the settling of a small bill from the technician, we were back on track to take in more of what that incredible park had to offer. We saw so many bison, a few elk, and some awe inspiring canyons, waterfalls, and geothermal features. We drove out of the park towards Billings, MT, where we got a real night of sleep.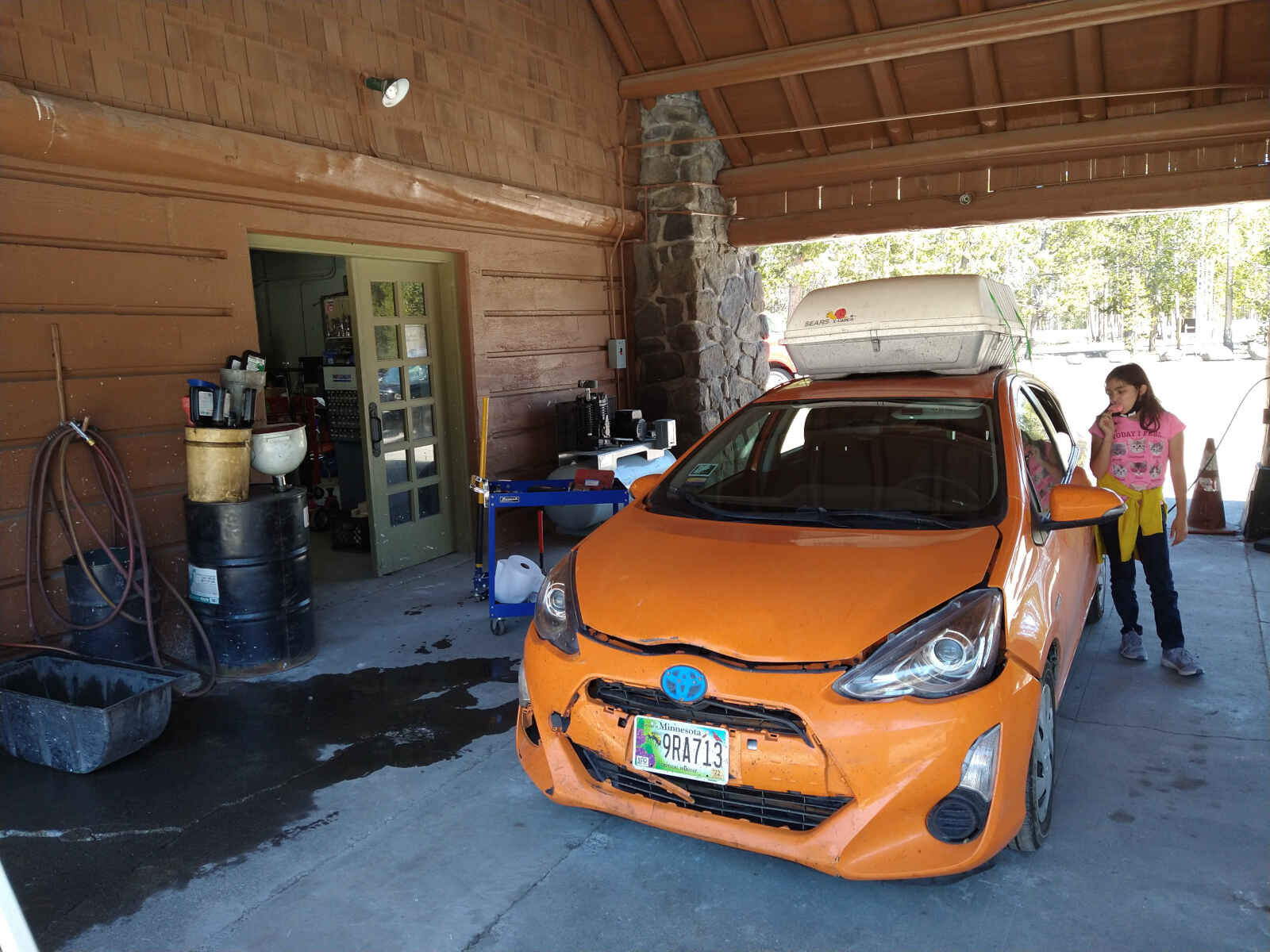 Our overworked Prius being a trooper while a nice man fixes its boo-boo


The next day we set out for Rapid City, SD. We spent a lot of time at Crazy Horse and about ten minutes at Mount Rushmore. Mount Rushmore is honestly pretty lame. Our hotel had a great restaurant and huge comfy beds. The next day it was time for the last leg of our trip. We stopped by the World's Only Corn Palace in Mitchell, South Dakota, which was our last stop before making our way to Albert Lea where Amelia's parents live. We dropped Elena off to stay there for a few days because she hadn't gotten to spend any time with her best friend Evalyn for three whole months! Amelia and I drove a uniquely long hour and a half back into the city. As we realized we were coming home to an empty fridge, we hatched a plan to go out for sushi. Surprisingly we didn't find affordable good sushi in San Francisco and are convinced that sushi might just be better in Minnesota. After dinner we drove the few blocks back home and it felt strangely like we had never left. As the garage greeted our car, it noted the new patch in the tire and the extra 10,530 miles on the odometer. It was 8:30 on May 8th when we finally walked back into our house after three months away. Phew!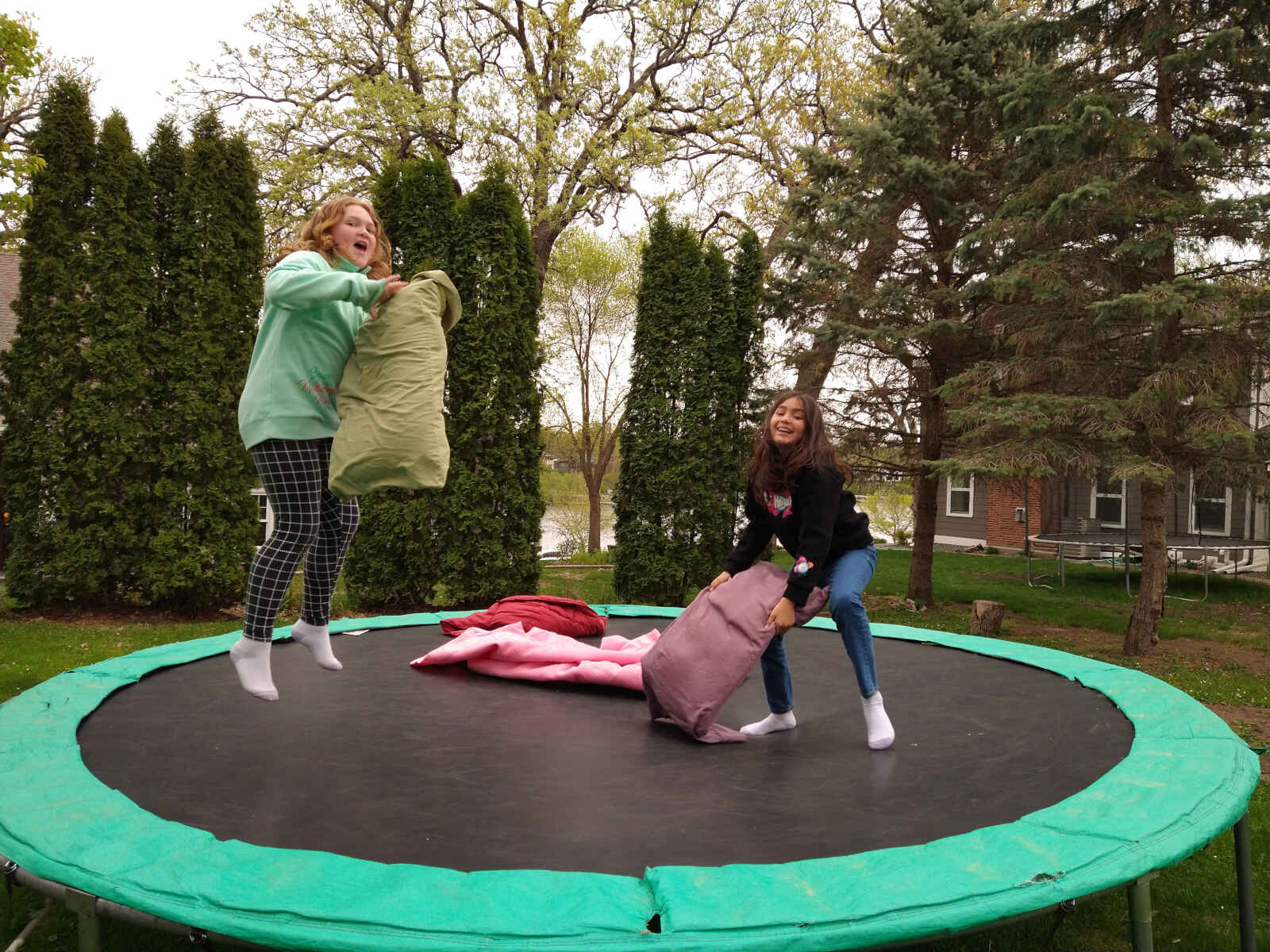 After all that time apart the kids still remembered how to play together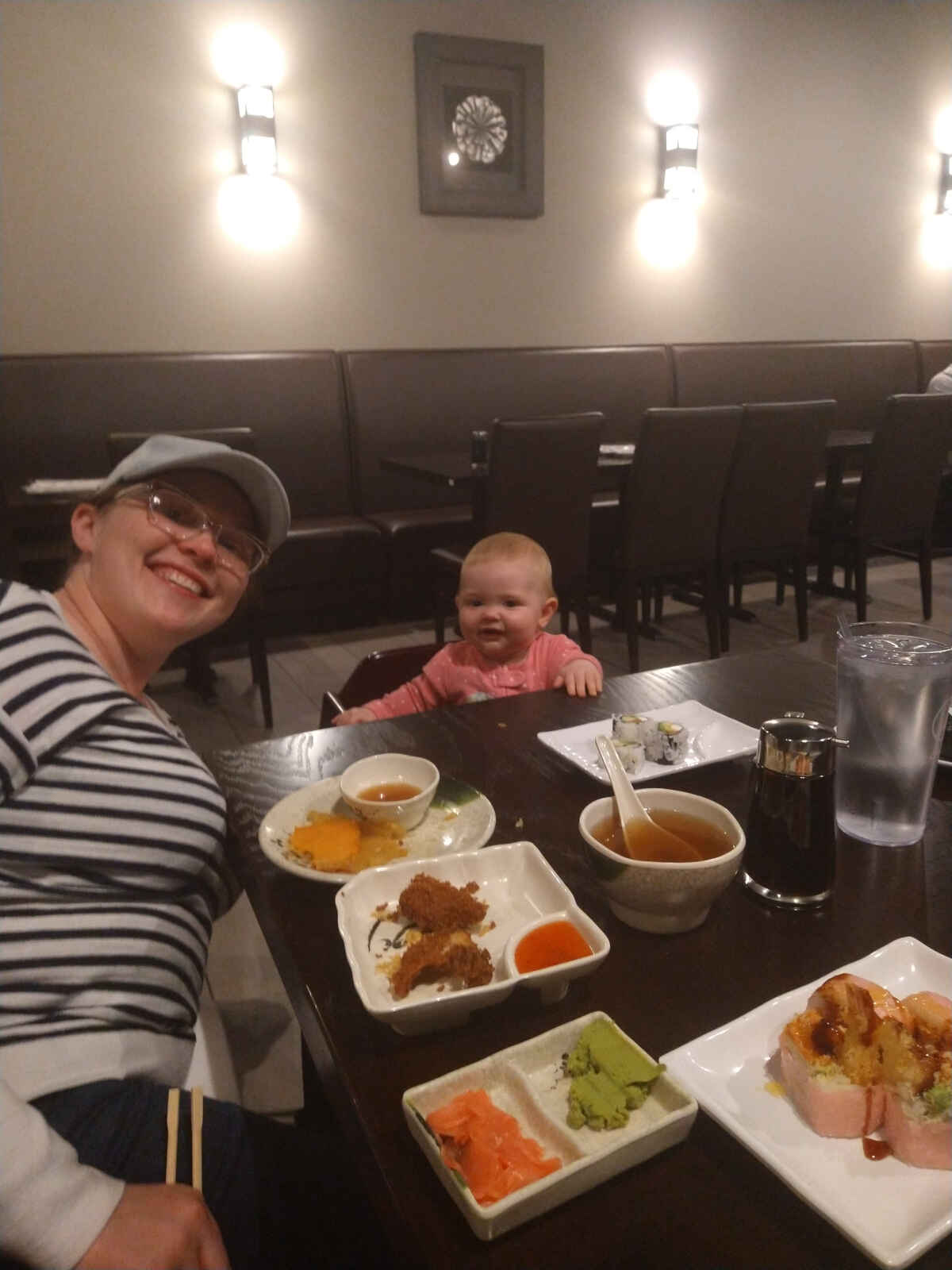 One last stop before we get home: Tokyo Sushi in West Saint Paul


It was hard to do, but we knew we had to hit the ground running when we got home because summer was only a month away. After two days of unpacking and running errands, Maya and I set about getting the garden ready for planting. The next day we went to the Saints home opener, where the Saints suffered an unspeakable defeat. I got my COVID-19 vaccination at the ballpark, and Maya and I ended up on the front page of the Saint Paul paper the next day.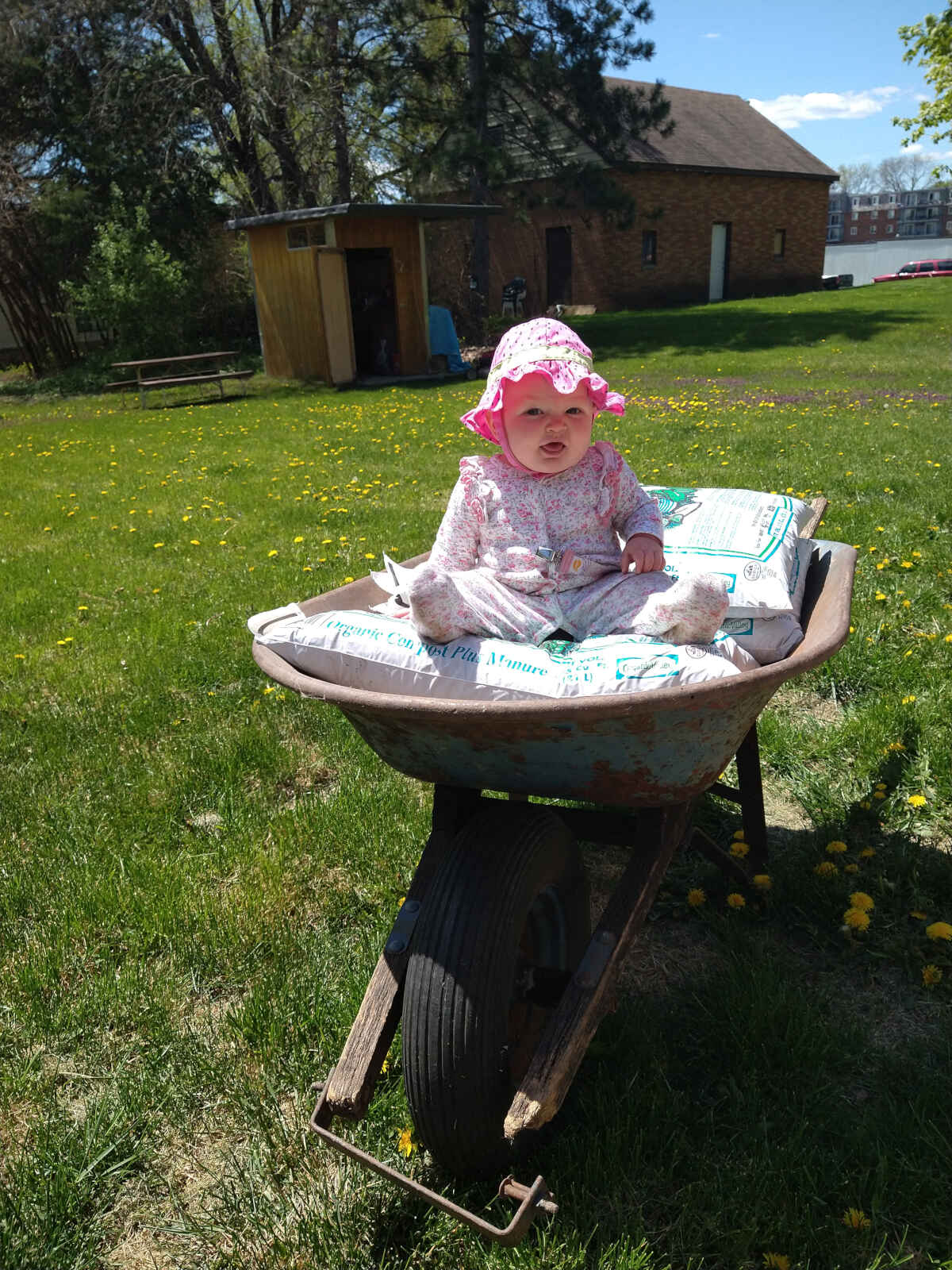 It turns out Maya loves riding in the wheelbarrow
Maya and I are front page material


Elena finally came home after five days in Albert Lea and went straight outside to hug her dog. We've gotten chances to see a few friends and family members since being back. We've made it out to the parks, the zoo, the movies, concerts, Valley Fair, and the lake in the month and a half that we've been back. It's been pretty non-stop. On top of all that, Evalyn spent two weeks with us to go to a day camp with Elena. It's crazy to think the summer just started even though we've already had a whole summer's worth of activity. San Francisco already feels like it was in another life.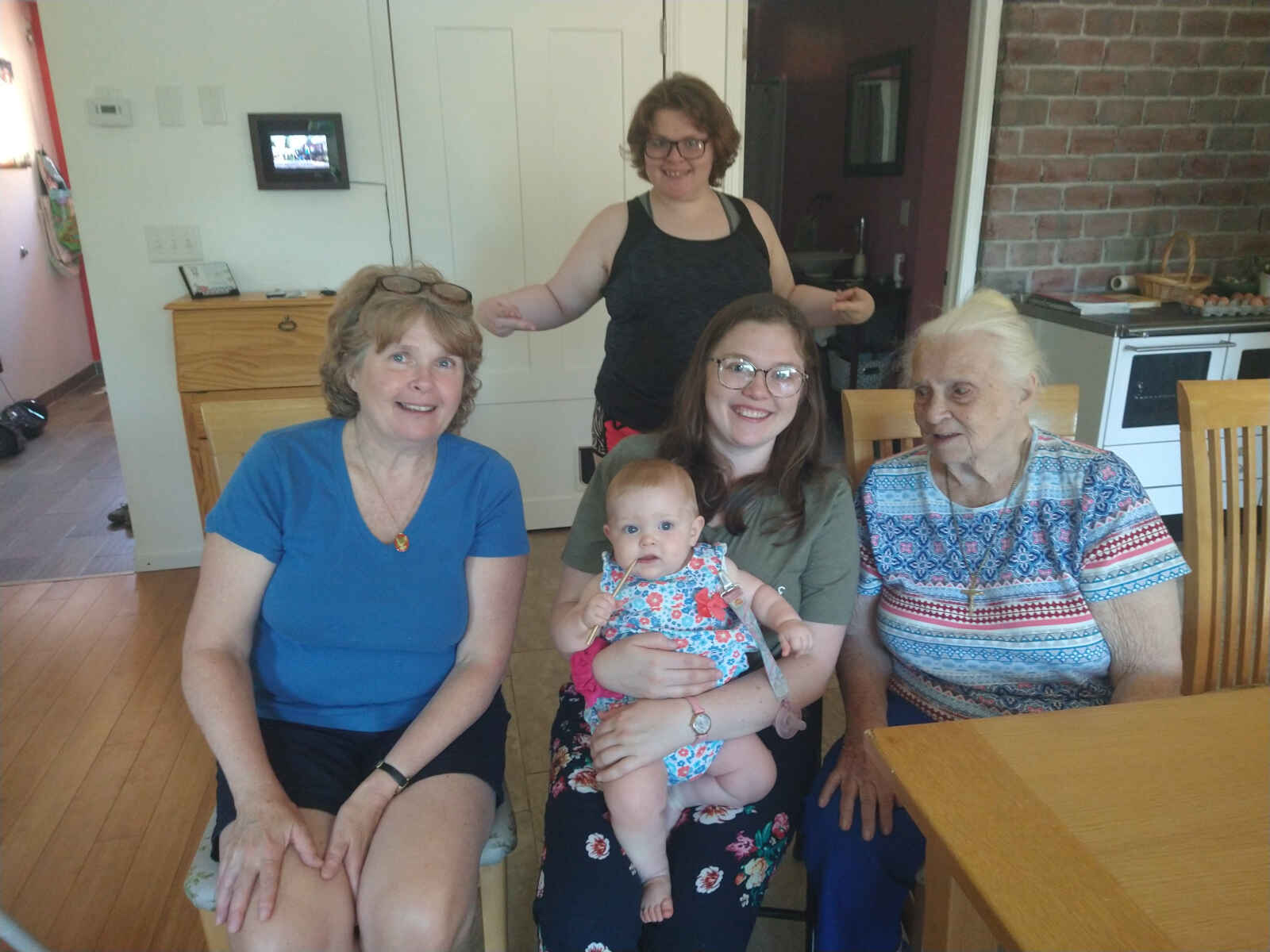 Four generations in one picture! Maya with her mother, her grandmother, her great-grandmother, and her aunt in the background.


To all my friends and family: feel free to come visit us whenever you're free. We love seeing our loved ones and we've got a cool baby and house to show off. Hope everyone's summer is a blast and a half!