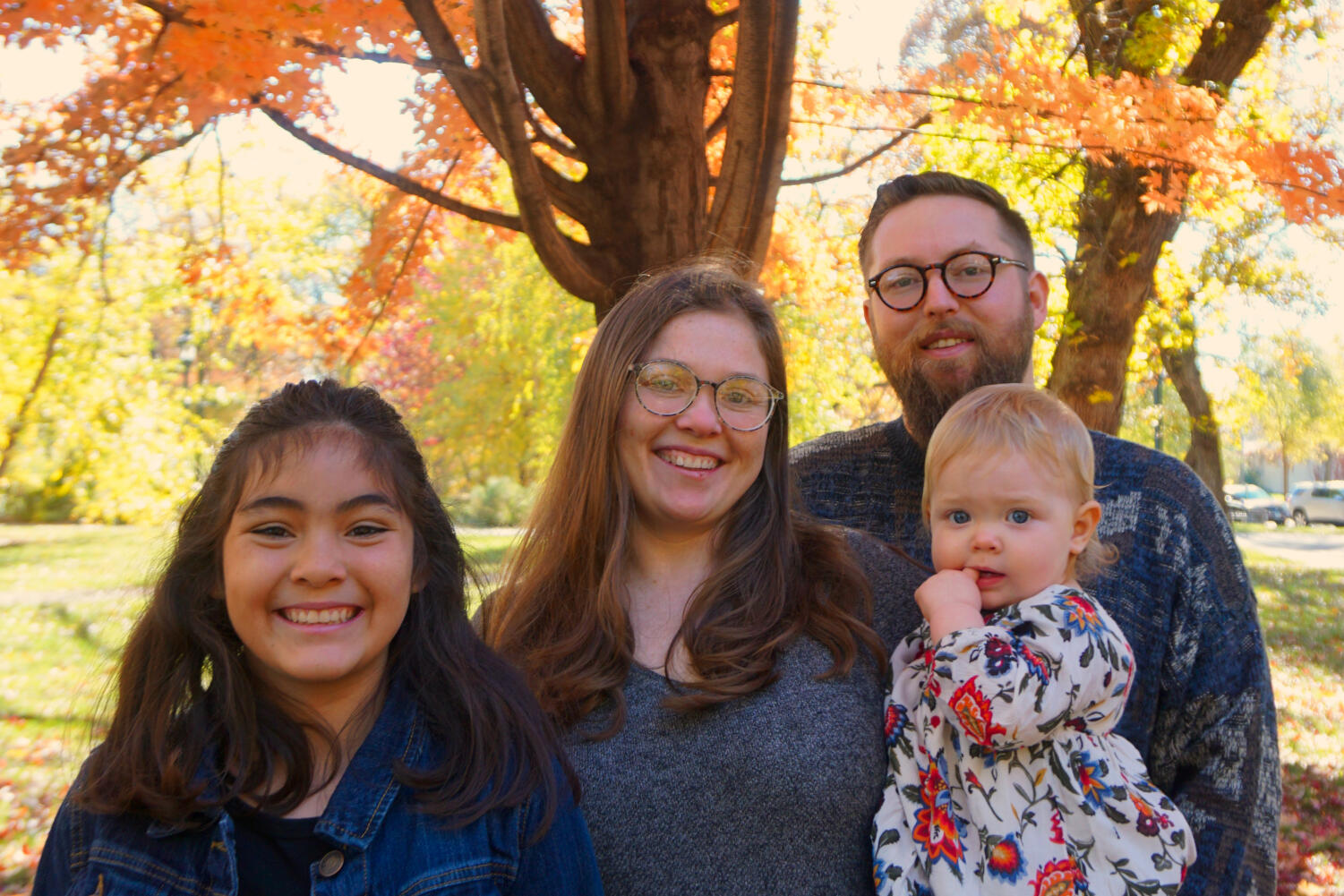 Fall Was How Long Ago?!
April 23rd, 2022
I can't believe how fast the time has flown by. It's been more than five months since my last blog post, and even that one was behind schedule. As always here is a link to a photo gallery of our fall exploits.

Fall started off a bit rocky. Elena's first year (fifth grade, 2020-21) at her new school had been rough since almost all of it had been online. We initially told her she could go back to her old private school for sixth grade. She spent the first two weeks of school doing just that, but transportation proved to be a nightmare. We couldn't get bus service to our house, and being a single car family made it impossible to get her to school on mornings when Amelia was working. We came to terms with the fact that she would have to go back to the local middle school.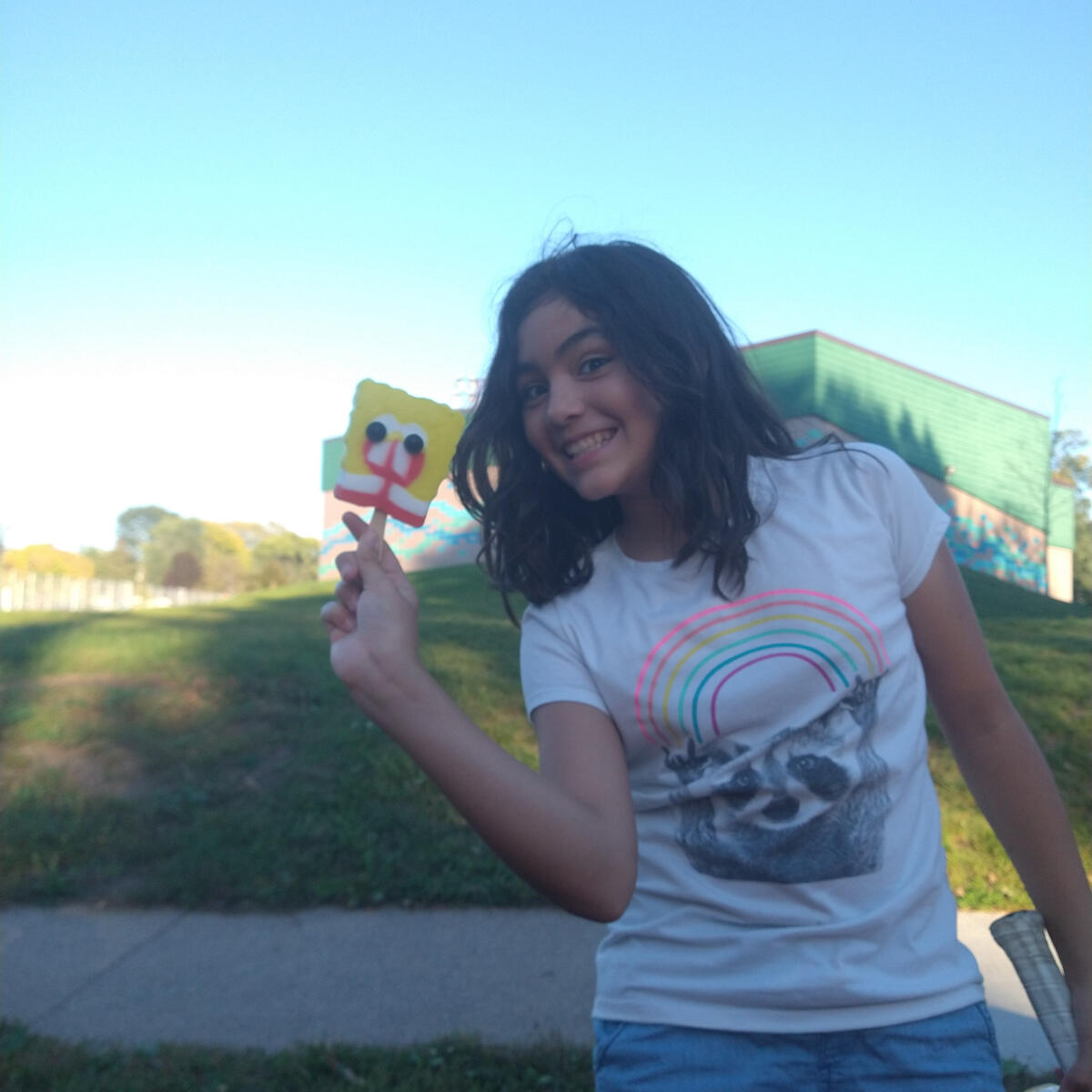 Elena with a "SpongeBob" popsicle after Tennis practice


Elena was disappointed but handled the situation with grace. With the school year being completely in-person this year, and Elena being a social butterfly, she quickly amassed a healthy friend group. A major highlight of the fall was Elena's twelfth birthday party. Friends from both her old school and new school came to celebrate, beautifully marking a big period of transition in Elena's life. We also got one of the coolest bouncy houses ever made and the kids pushed it to it's limits. It was a long and crazy day, that actually started with us getting our family photos taken. If you got a Christmas card from us, those photos (and the header image for this blog post) were the calm before the storm.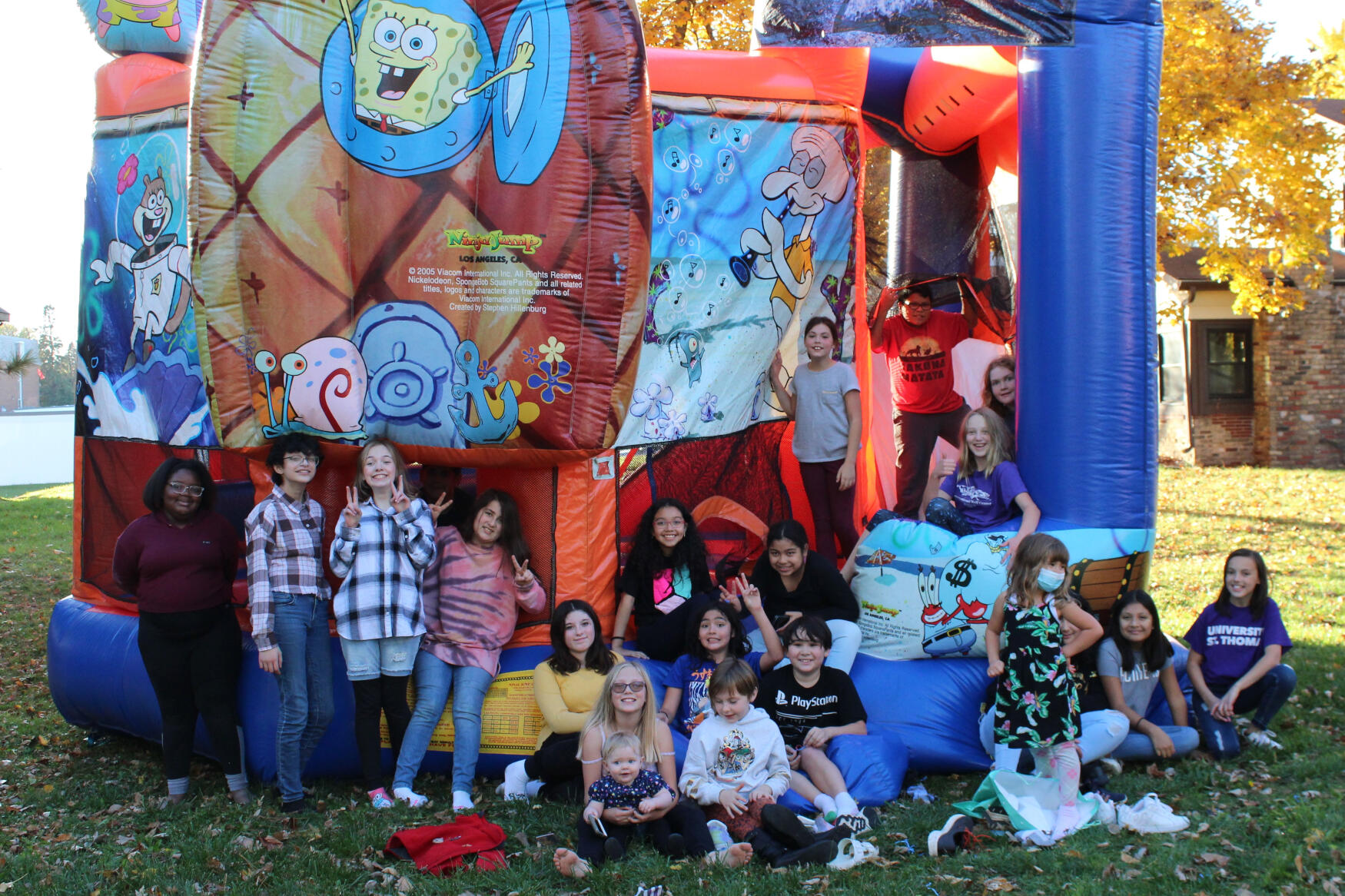 Elena's birthday party was a blowout!


Elena kept very busy this fall building new friendships, joining us for family outings, and doing lots of extra curricular activities. She honed her gaming skills in her school's e-sports club. She made lots of useful projects at sewing class. I particularly love the neck pillow and the microwave bowl holder she made. She switched to orchestra this year, choosing the violin as her new instrument. She continued playing tennis with St. Paul Urban Tennis. She also took a few cooking classes at the rec center.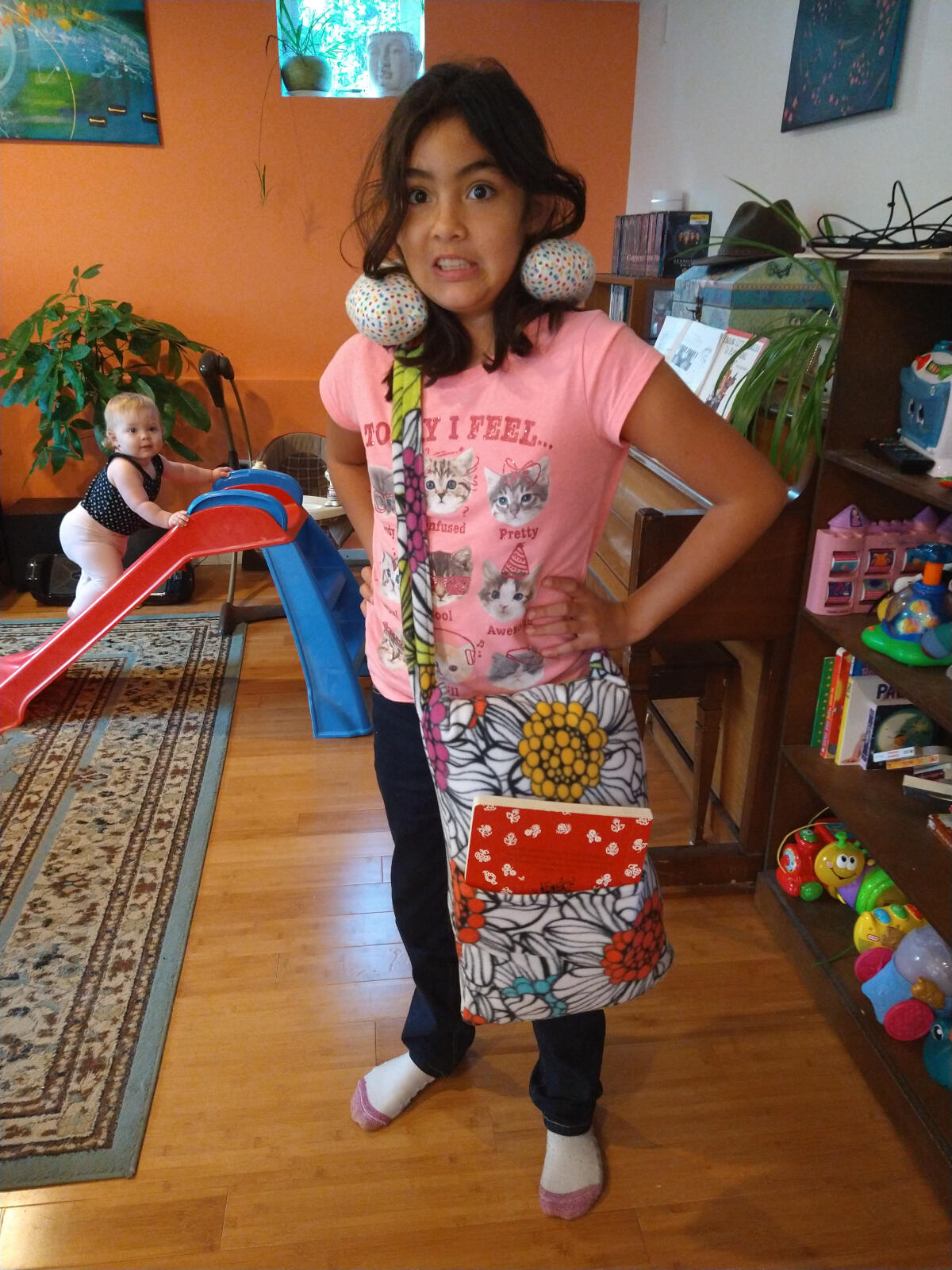 Elena being forced to pose with two of her sewing projects: a neck pillow, and a travel pillow


This fall, it was my intention to really settle into the new house. Our house had been an absolute whirlwind the entire time we had lived in it. We went from moving in June of 2020, to having a baby just before the fall, to spending three months in San Francisco just before spring, and having a crazy summer of 2021. This fall and winter would be the time we would really start to feel in a state of permanence at our house.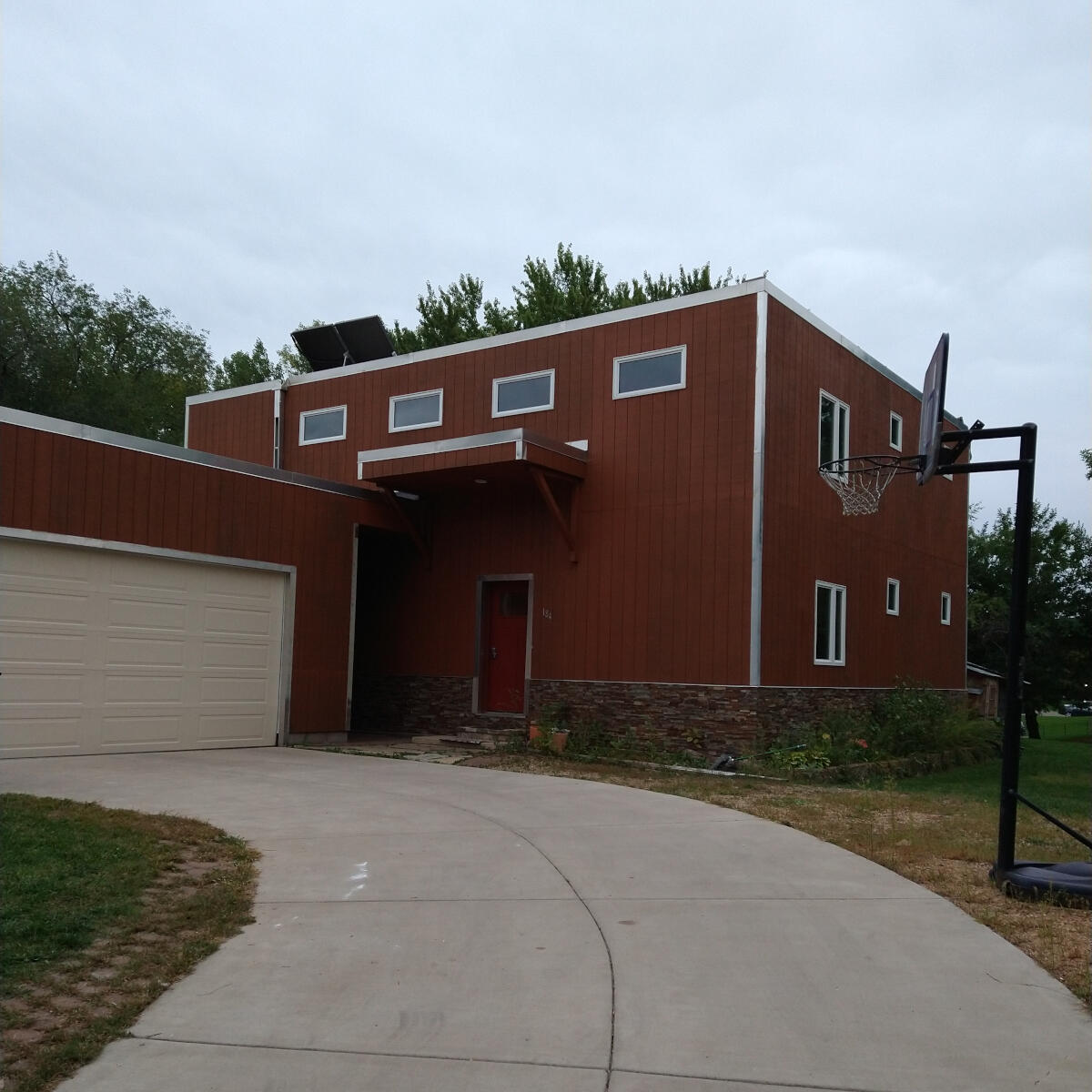 We had the house stained this fall. When we moved in it had been pretty faded


We spent October and November getting the library finished. It turned out so nice, and we love spending time down there. My brother in law moved out in November. The room he had been occupying is now slowly turning into a nice guest room, and our previous guest room is slowly becoming the room Maya will occupy (if we ever kick her out of our bed).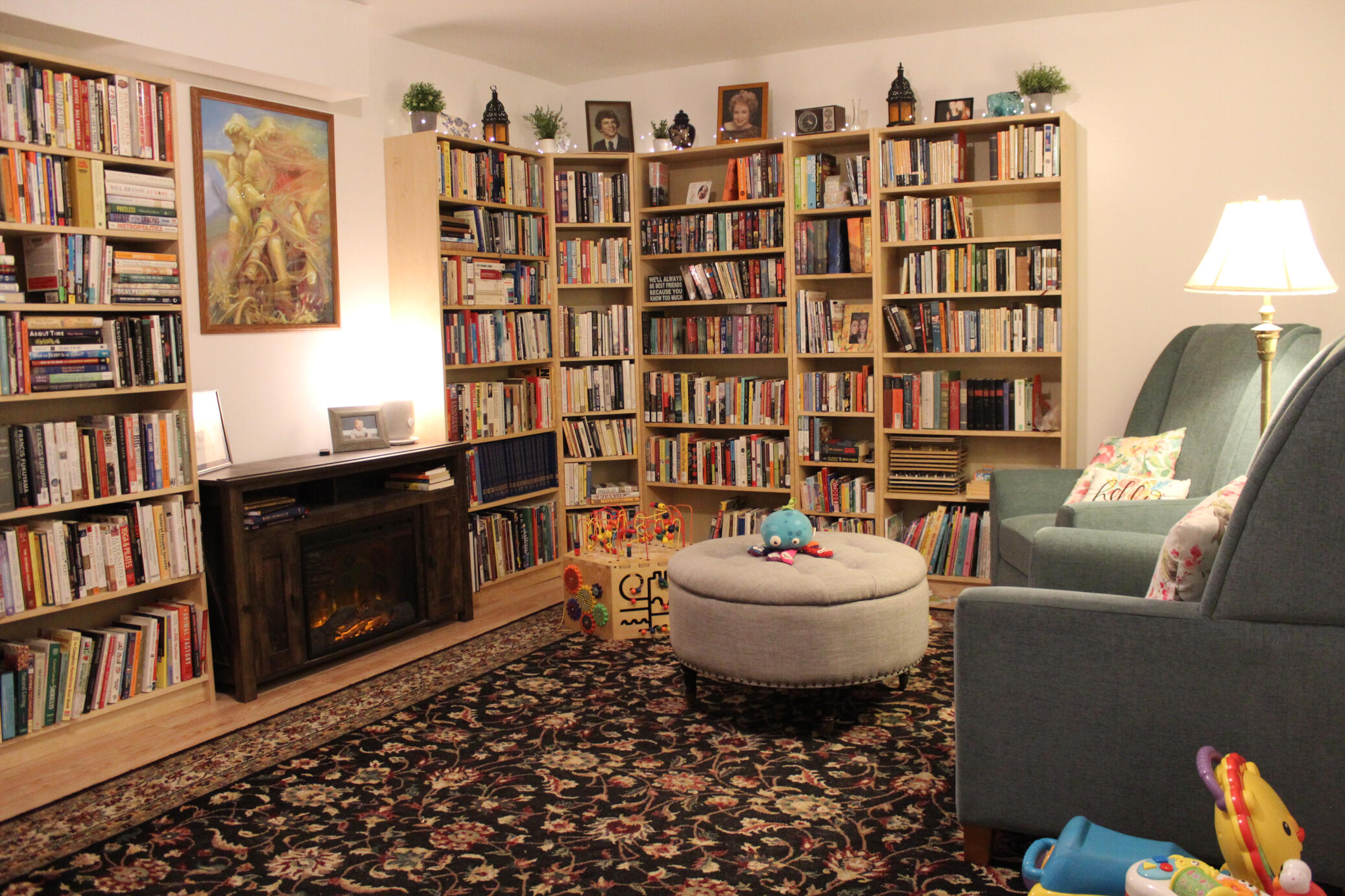 This is the new home for all our books. They had been in the dining room at the old house, leaving little room for actually dining. This suits us much better.


Since Maya started walking pretty proficiently by the fall, Amelia found lots of secondhand play equipment to level up Maya's recreation. I was sent to Lindstrom on a quest to pick up a pretty cool play set, with a nice big slide. I was also sent to Inver Grove Heights to pick up a swing. Amelia somehow picked up a big play house by herself, as well as a small trampoline and a play car. All of these were acquired just in time for Maya to use them once or twice before the snowfall started. Maya's going to have a blast with this stuff in the spring at least.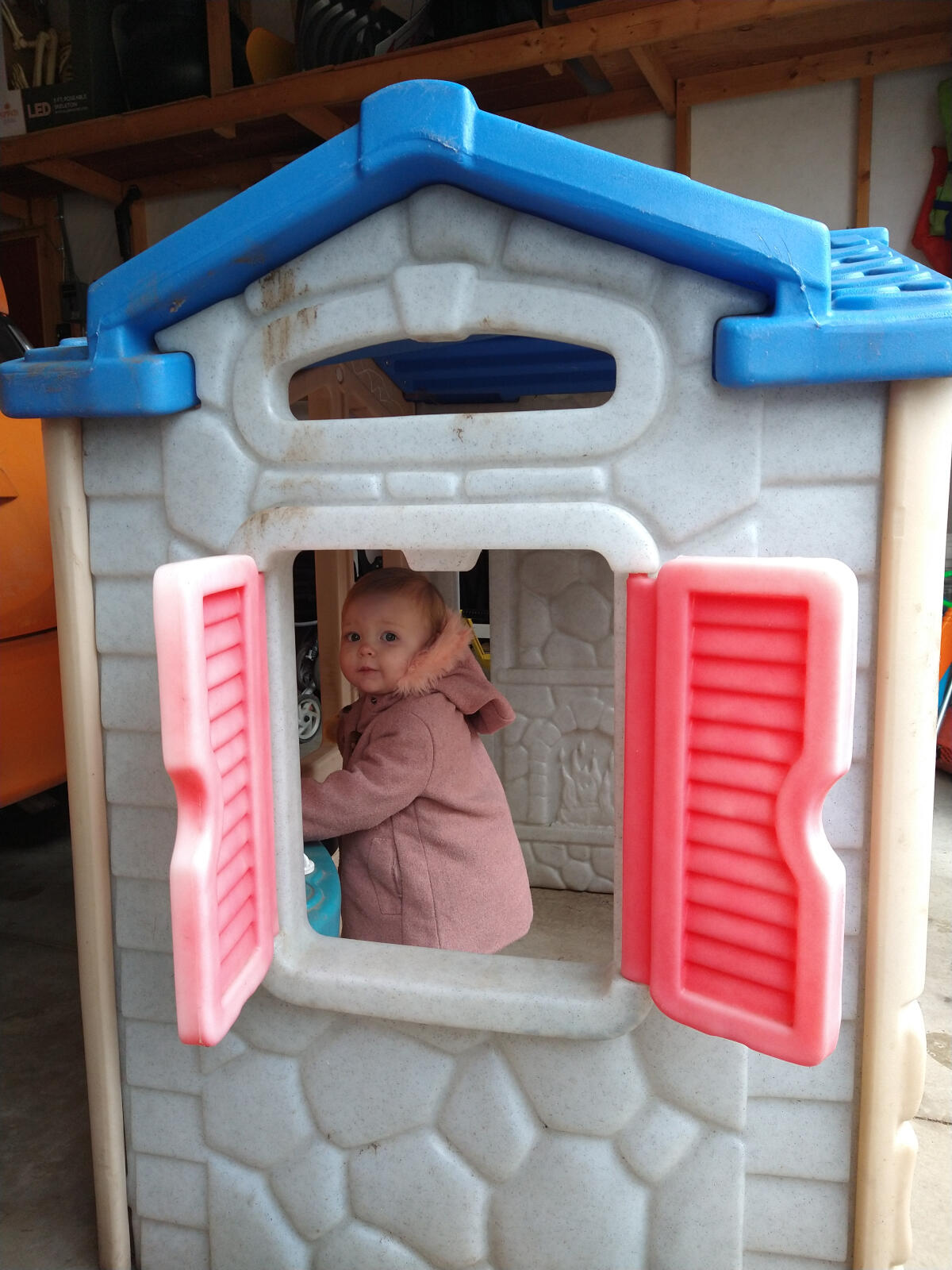 Maya getting acquainted with her new play house


Maya really fell in love with the storytime programs at the local libraries this fall. She loved clapping and bouncing along to the songs and rhymes.

Aside from all of the business, we still managed to squeeze in a lot of fun and adventures. We went to our first Renaissance Festival; it won't be our last. We went to Pike Island, the Minnesota Zoo, Valley Scare, The Whispers concert, and Elena's first Timberwolves game. We took a weekend trip in October to Roots N Blues fest in Columbia, MO. We hosted Amelia's family for thanksgiving again this year, and it turned out great. Elena also tried her first buffalo wings this fall, which have become a new obsession for her.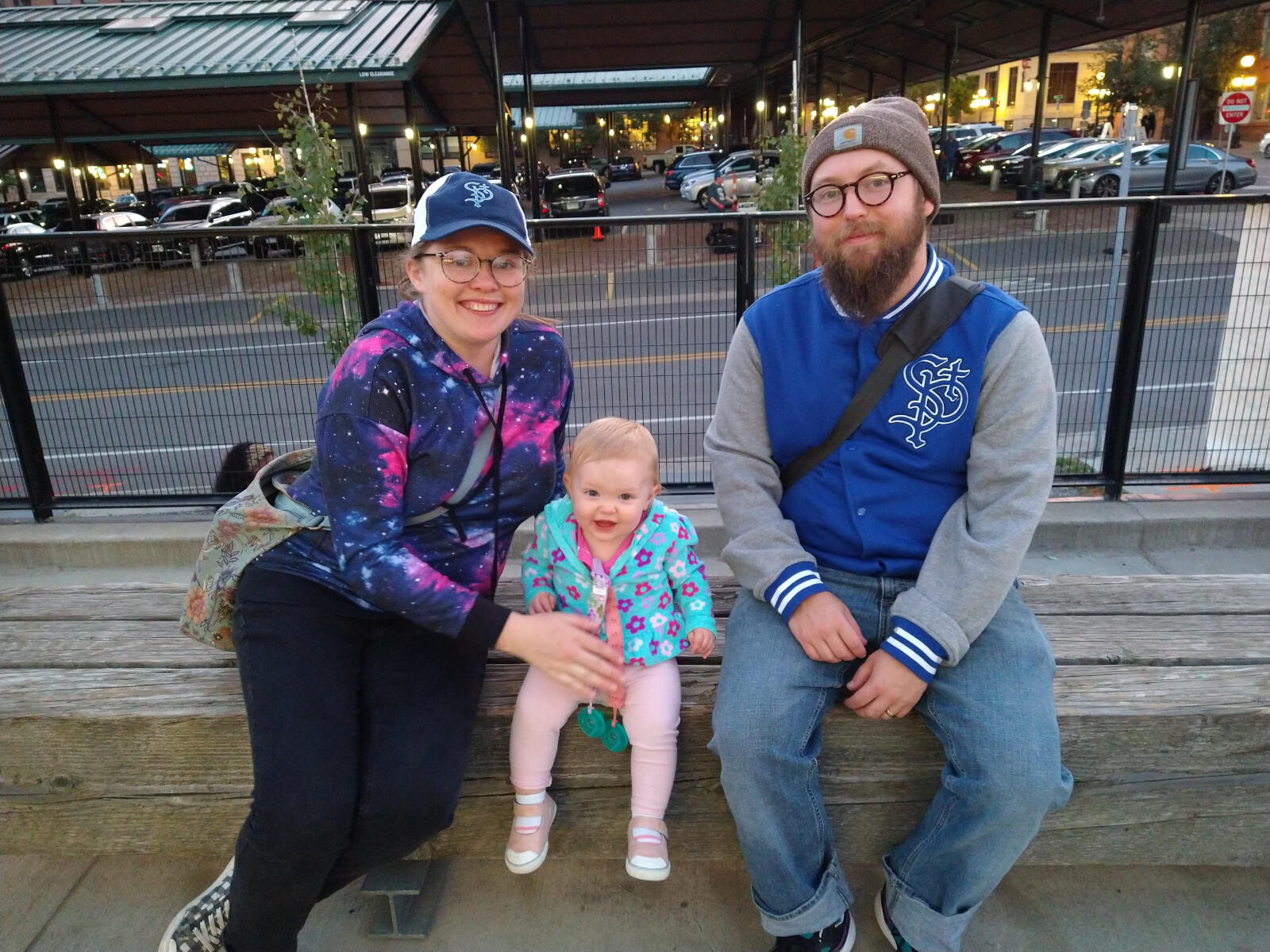 One of the last home games of the season. Celebrating my dad's birthday, Oktoberfest, and thirsty thursday all at the Saint's Stadium.


A big highlight for me was my birthday pieluck. Pielucks are a tradition my friends and I started in highschool. A pieluck is a special kind of potluck, where every dish is pie, or a convincing argument can at least be made for it's pie-ness, E.g. pizza, quiche etc. This was our first pieluck in nearly ten years and it was a resounding success. We had a truly impressive gauntlet. Cheeseburger pie, pear-apple pie, taco lasagna pie, rhubarb pie, quiche, tart, galette, and many other pie and pie-adjacent delicacies. My dad contributed an extraordinary addition to the lineup: a piecaken. The turducken of desserts. A pumpkin pie and a pecan pie baked into a double-decker cake. Elena learned to play happy birthday on her violin and surprised me with a performance at the party. It was such an amazing way to kick off my thirties. Thanks everyone who contributed to the fun.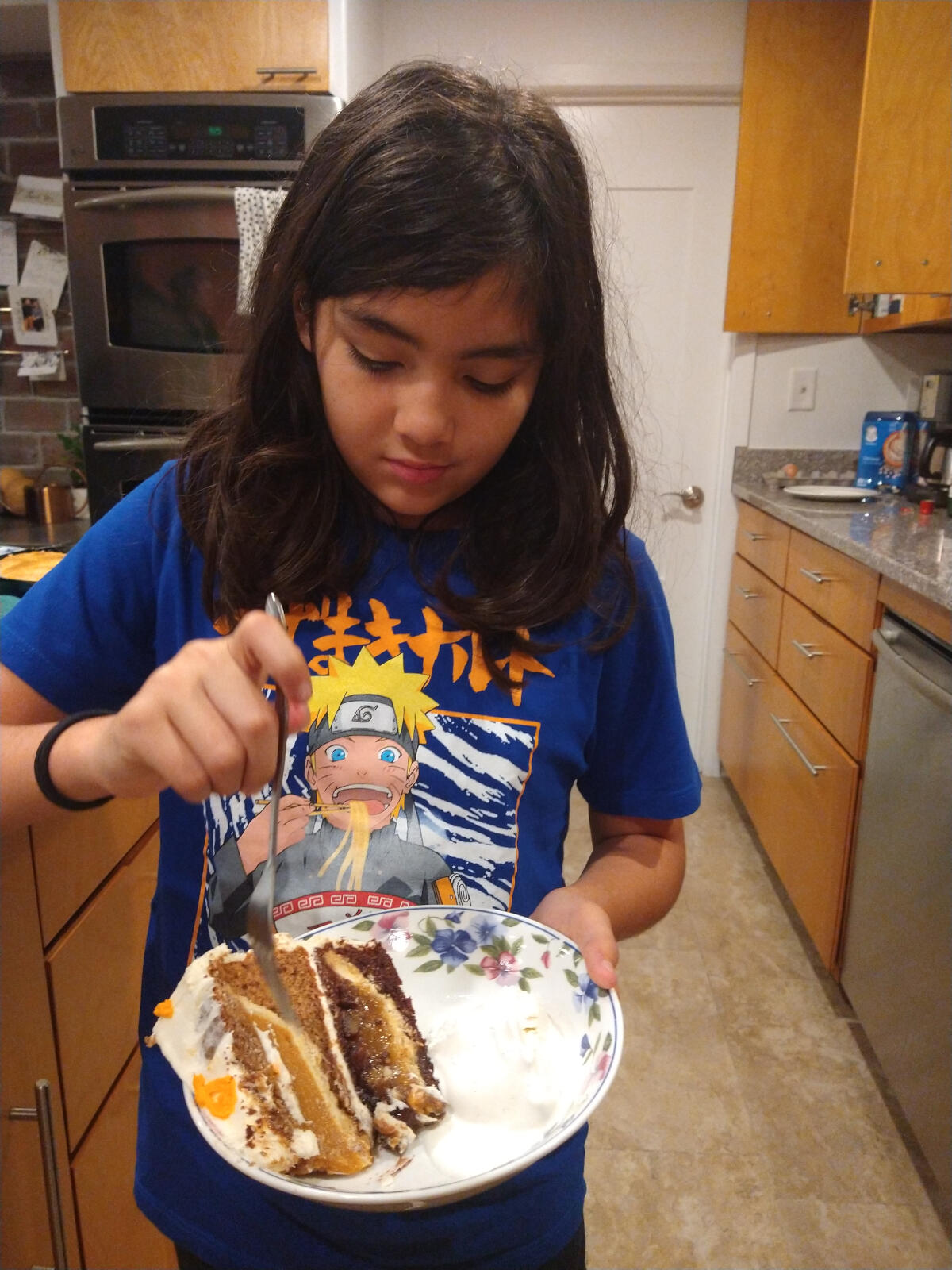 Tiny Elena vs. the formidable piecaken! Who will win? Tune in next time to find out!


The fall and winter got away from me pretty quickly. I'm hoping to post my winter blog post soon so I'm all caught up.