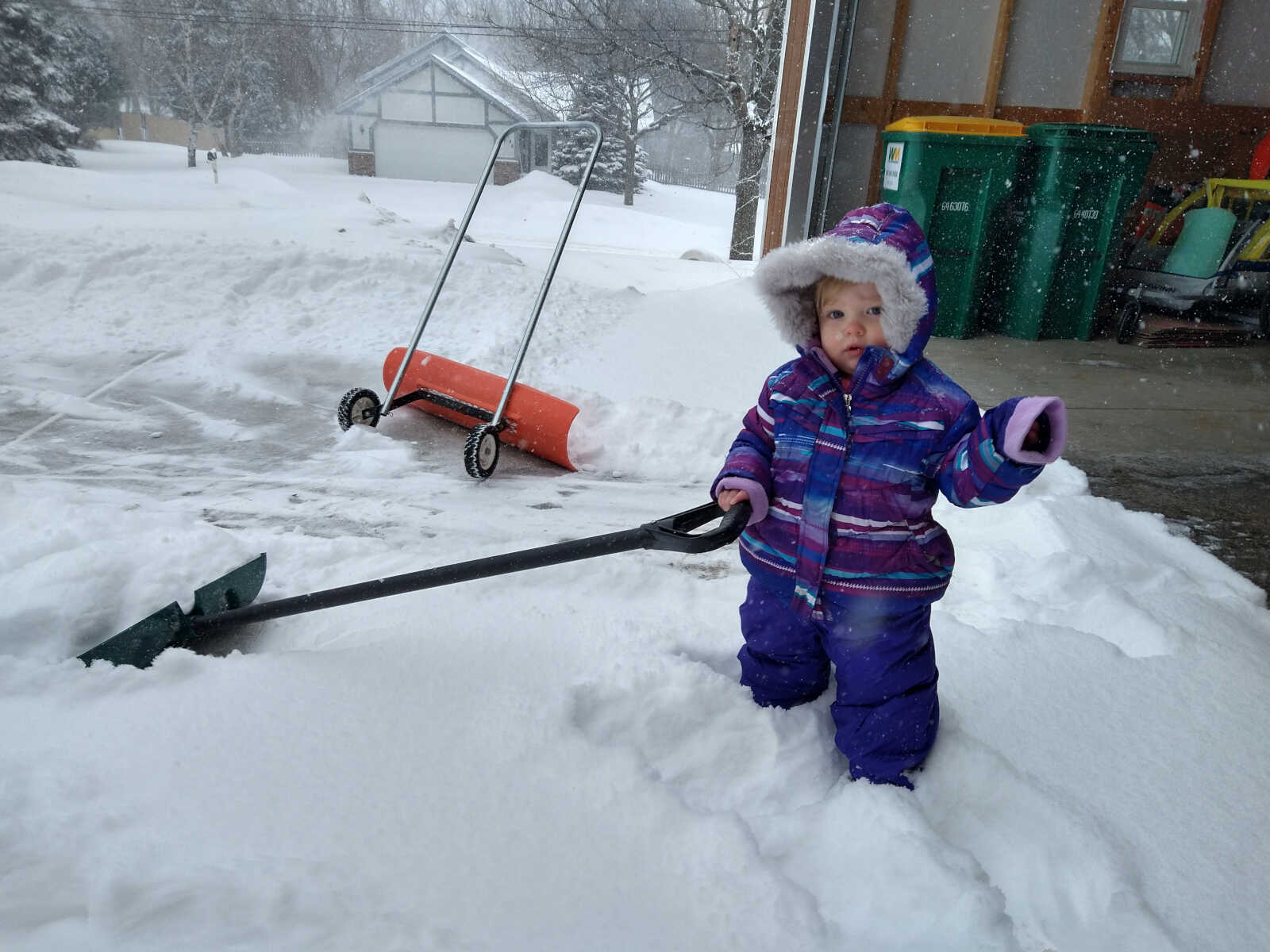 Here's What We Did This Winter
June 6th, 2022
As always, here is a link to a gallery of photos from this winter.

This winter really snuck up on me. Fall 2020 arguably didn't exist. It was summer and then it was winter, the leaves fell straight off the trees into the snow. Fall 2021 more than made up for it and I soaked up every moment of fall that I could. It was a long, cool, colorful fall that solidified to me why it's my favorite season.

One day last year, I was enjoying a perfect fall day. Maya and I were playing outside in the crisp air. But then something strange happened, I looked at the calendar and realized it was December 1st!

This year I had gotten it into my head that I really wanted to go overboard with our Christmas decorations. I may not have achieved true overboard, but our house was pretty damn festive.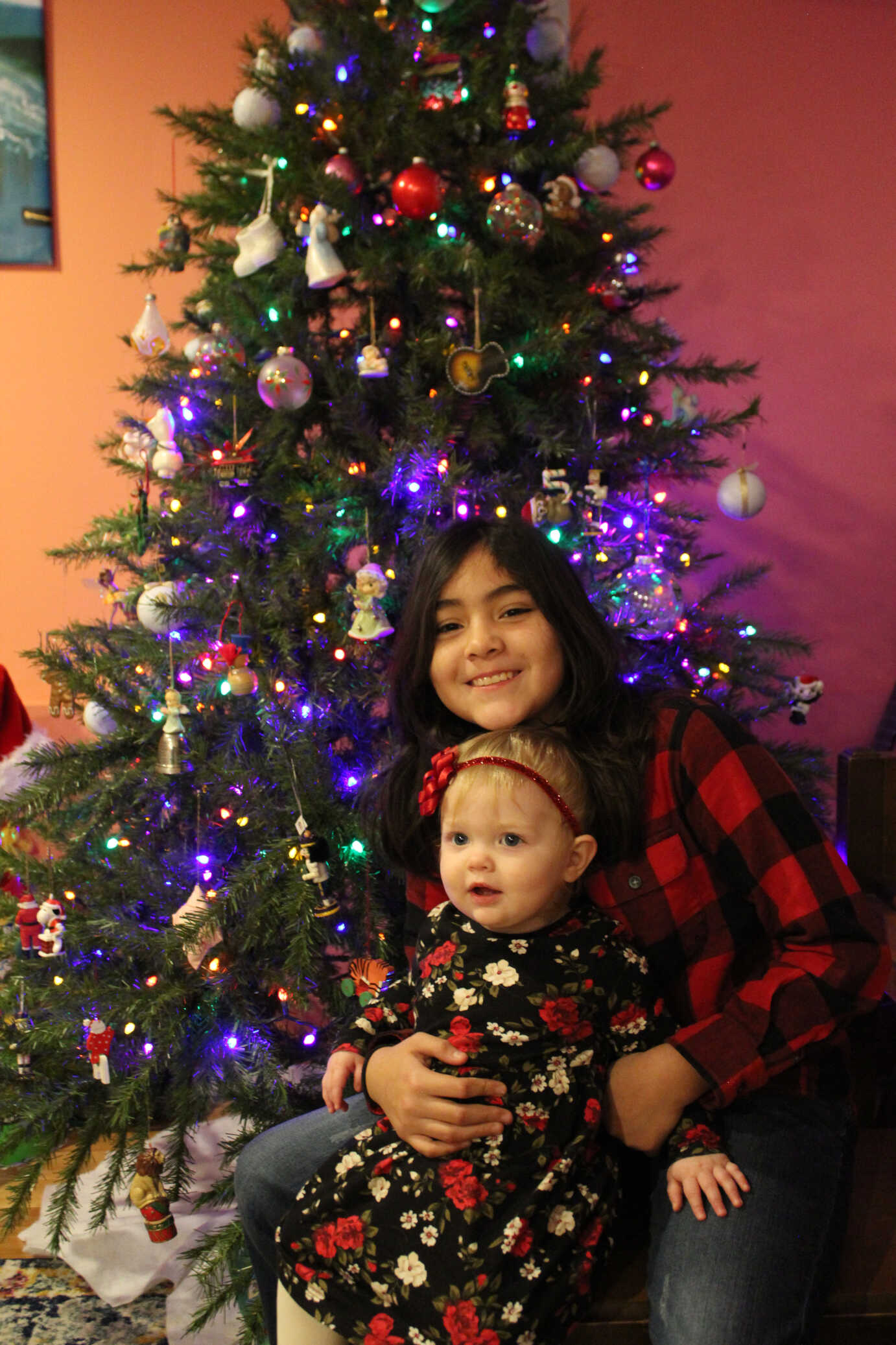 Posing in front of our lovely tree just before leaving to meet Santa


It ended up being a pretty brown Christmas so having the house decorated helped us all get into the Christmas spirit. Maya was obsessed with a singing snowman toy we have and insisted being set down next to it to listen to it several times each day.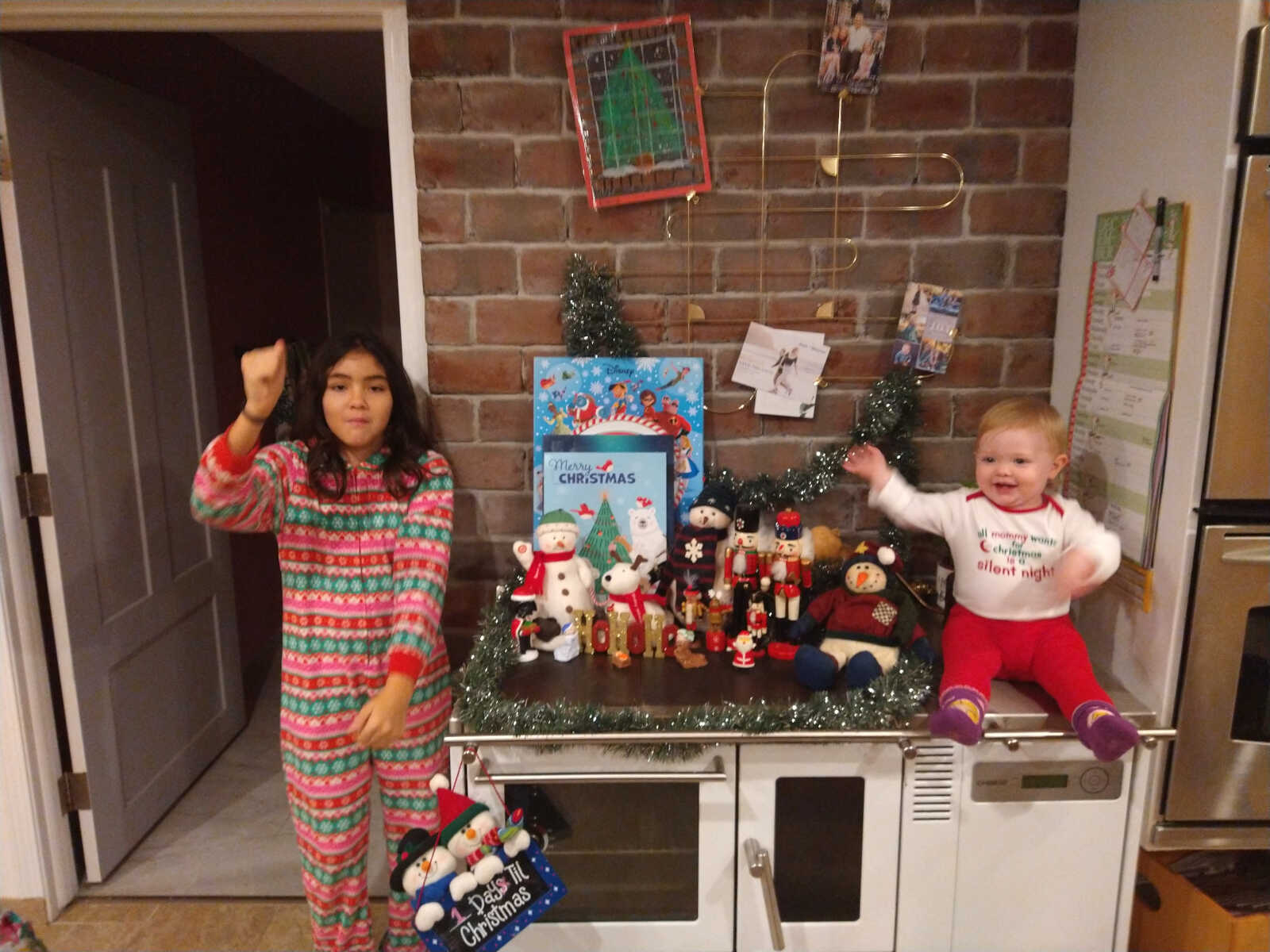 The girls dancing to the singing snowman


This winter I took Maya to the Rosedale Mall and the Mall of America a few times. It was a good way to let her run around without a snowsuit on. The Rosedale Mall has a cute little toddler playground that Maya loved visiting. We also continued bringing her to storytimes at the Saint Paul Libraries. She also started ECFE this winter, which she loved. She got along well with other kids and received her teachers well too. Maya continued learning and experiencing new things. She learned to open most of our doors and climb down stairs, which has given her way too much freedom to explore and get into trouble. She also got to really enjoy the snow for the first time this year. She's gotten very proficient at drinking from cups and eating with utensils. She even learned to jump and to sing the melody to Twinkle Twinkle Little Star.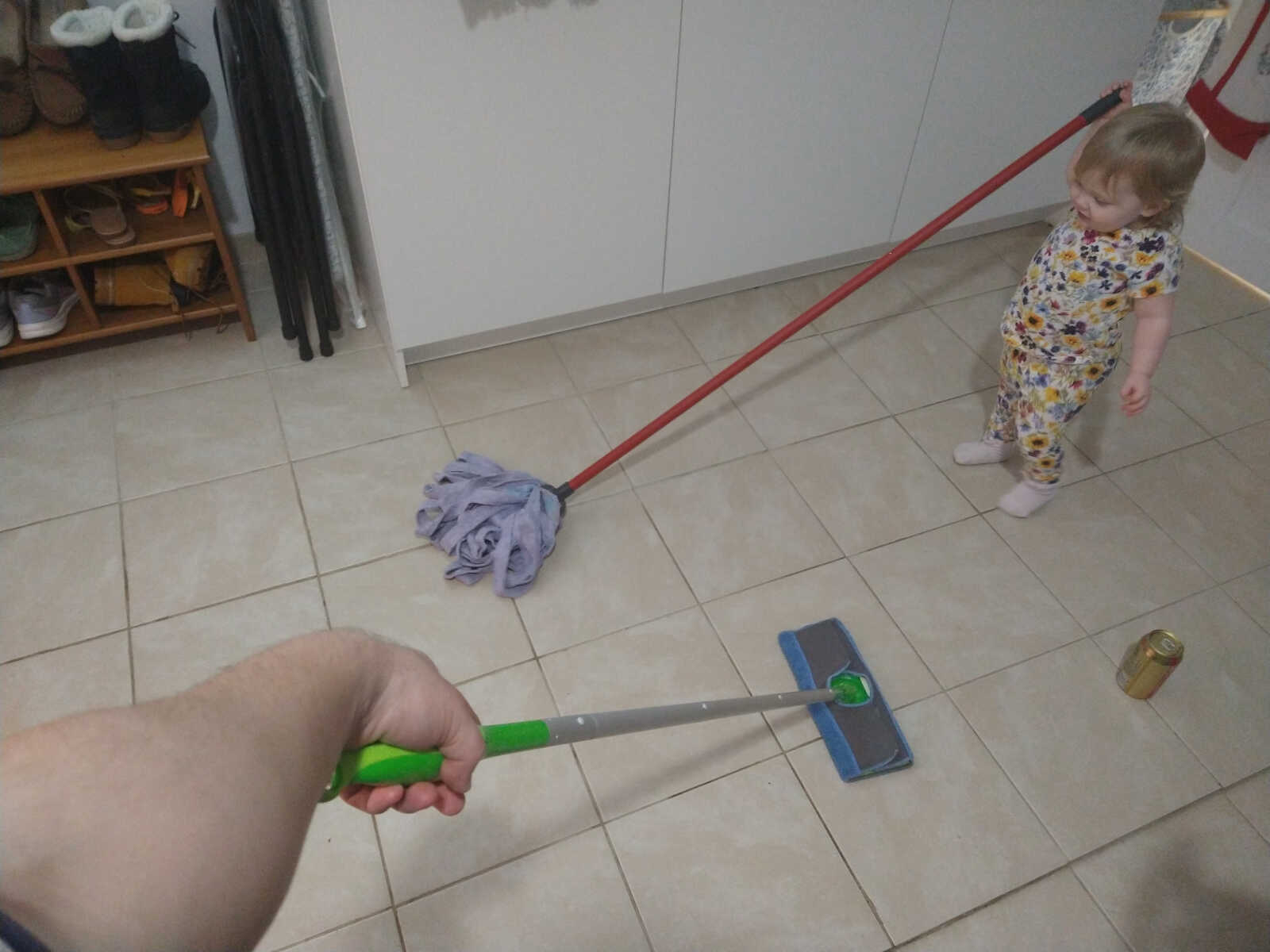 Maya likes to help with some of the chores


We continued to transform our living space into something that felt more like home. We removed some ugly utility shelving from the laundry room and put in cabinets and a counter. We replaced all of our living room furniture over a couple months and we love how it turned out. We got rid of our bed that some lady had died in (before we owned it, not while we owned it).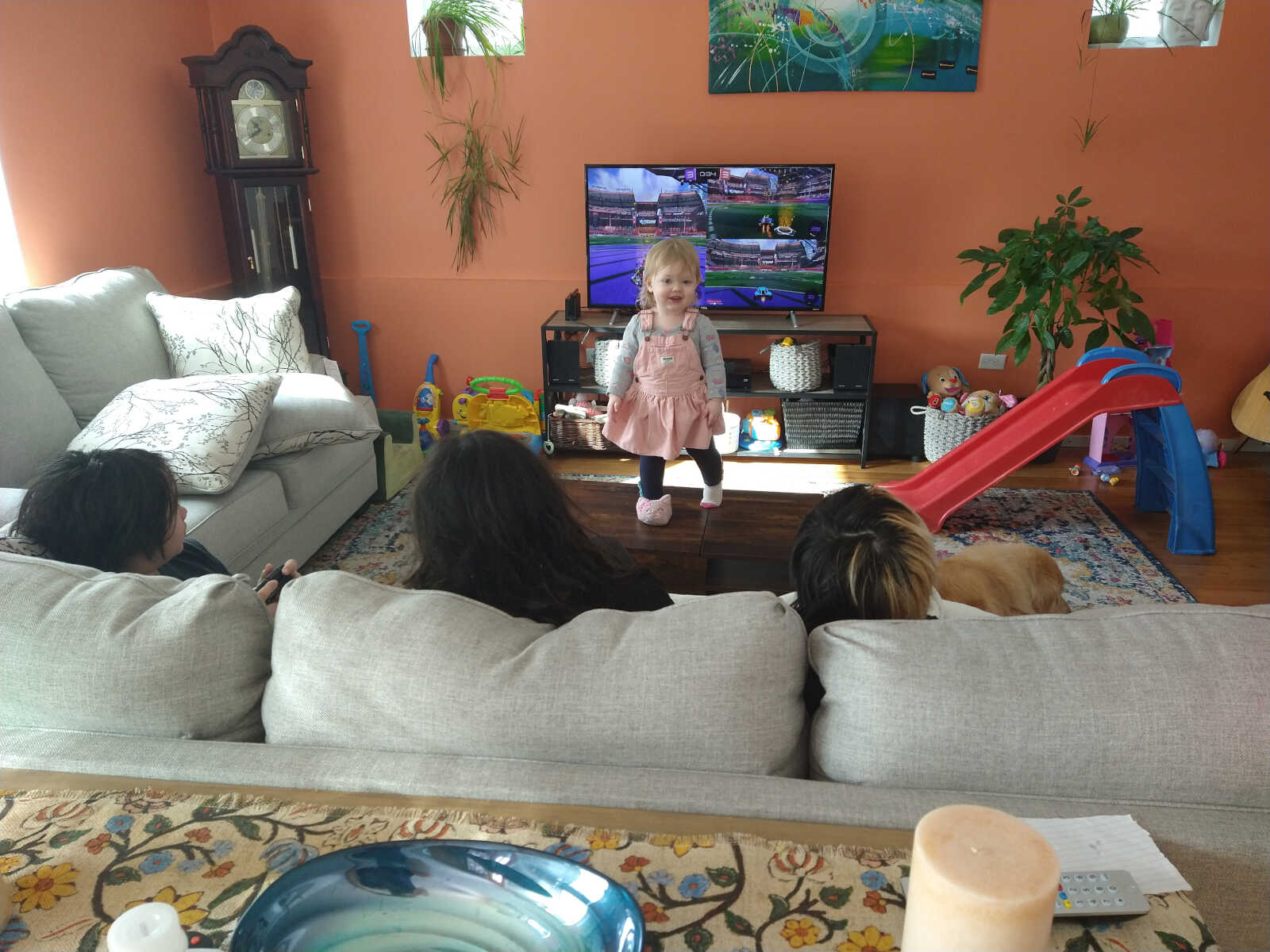 This picture showcases our re-decorated living room. Maya says "Hey y'all! Aren't I more interesting than your video game?"


This year was the first time my Mom's side of the family had our annual Christmas party since my grandpa died. It was nice to continue the tradition. It's often the only time of the year that I see certain members of the family. Santa even took some time out of his busy season to visit the party! Maya was pretty apprehensive toward Santa, though slightly less so than she was when she met him earlier in the month.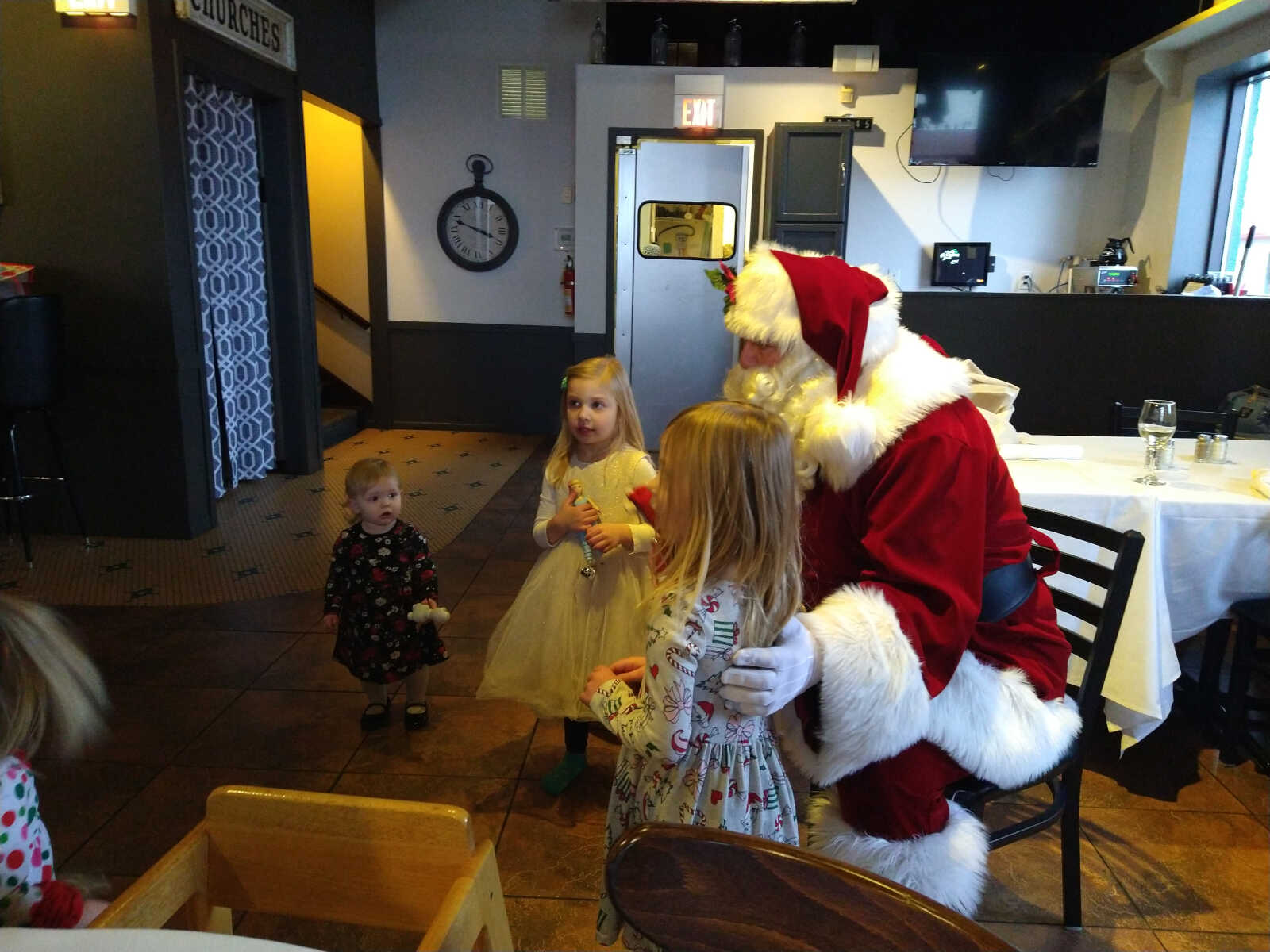 Santa visiting the Welshons' Christmas party


We went to Albert Lea on Christmas Eve to celebrate with Amelia's family. My mother-in-law was delivering packages that morning when she met a farmer who offered to give us a carriage ride later in the day. We all met up at his farm and enjoyed a very pleasant ride that we unfortunately had to cut short to get to mass. My sister-in-law, Evalyn, was singing in the Christmas Eve mass. We spent the rest of the night playing games, singing, dancing, and eating good food. Amelia and I went home that night, but Elena decided to spend a few extra days there.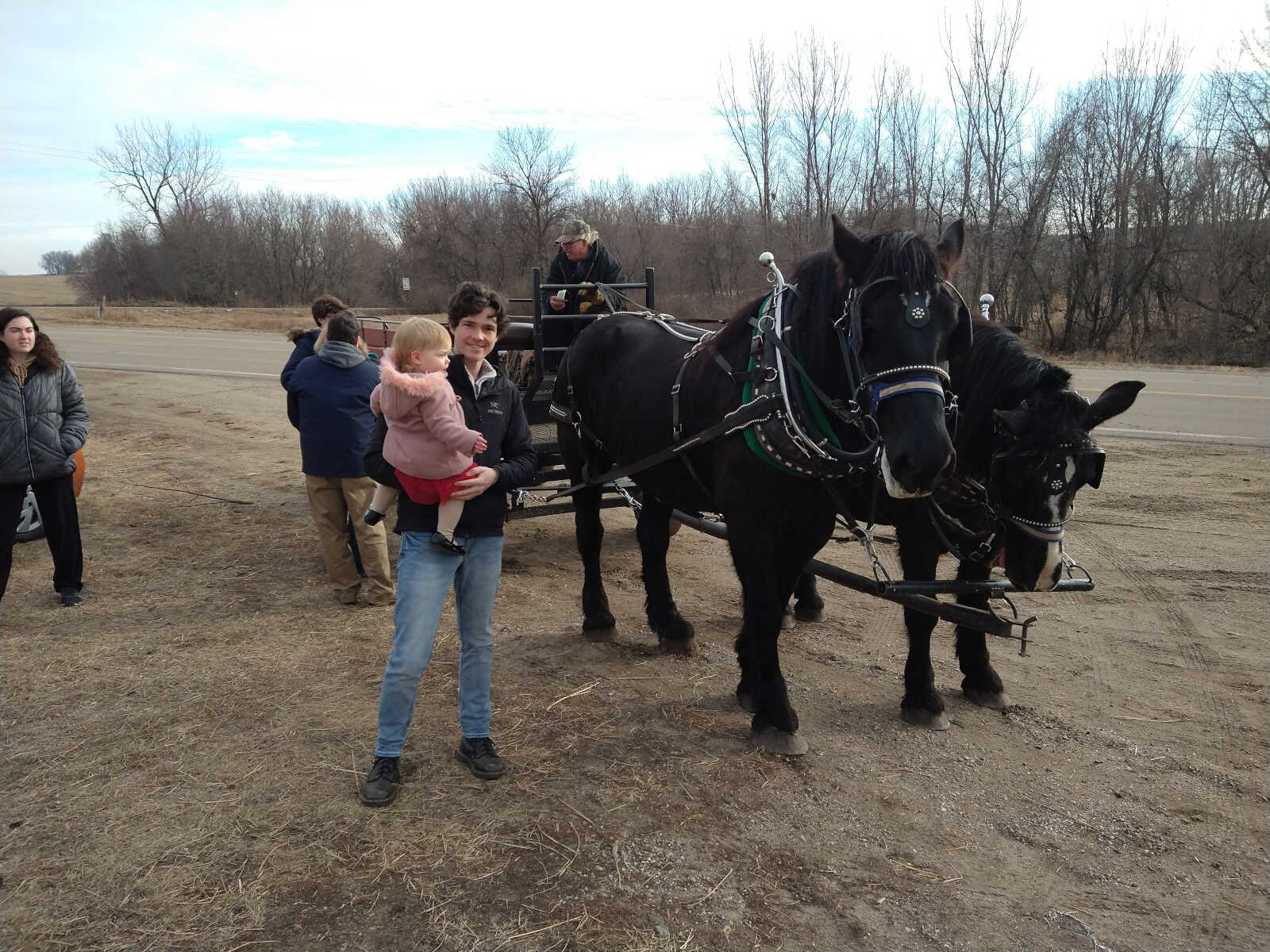 Maya got to spend the Christmas Eve carriage ride with Uncle Larry


We spent Christmas day with my parents, playing with their new karaoke machine. The next day Elena, Evalyn and Larry came back to our house. We bought sandwich stuff from Cecil's deli and spent the day opening and playing with our new presents.

After the holidays I wanted us to slow down a little. We continued doing little things around the house and around town but tried to keep it all simple and light.

The next big thing we did was toward the end of January. Months earlier we had gotten a room at Great Wolf Lodge as a Christmas gift for Elena. She invited three of her friends and they had lots of fun. We spent the weekend playing at the water park. Maya also really loved the water park. She spent hours playing in the water and going down the kiddie water slide.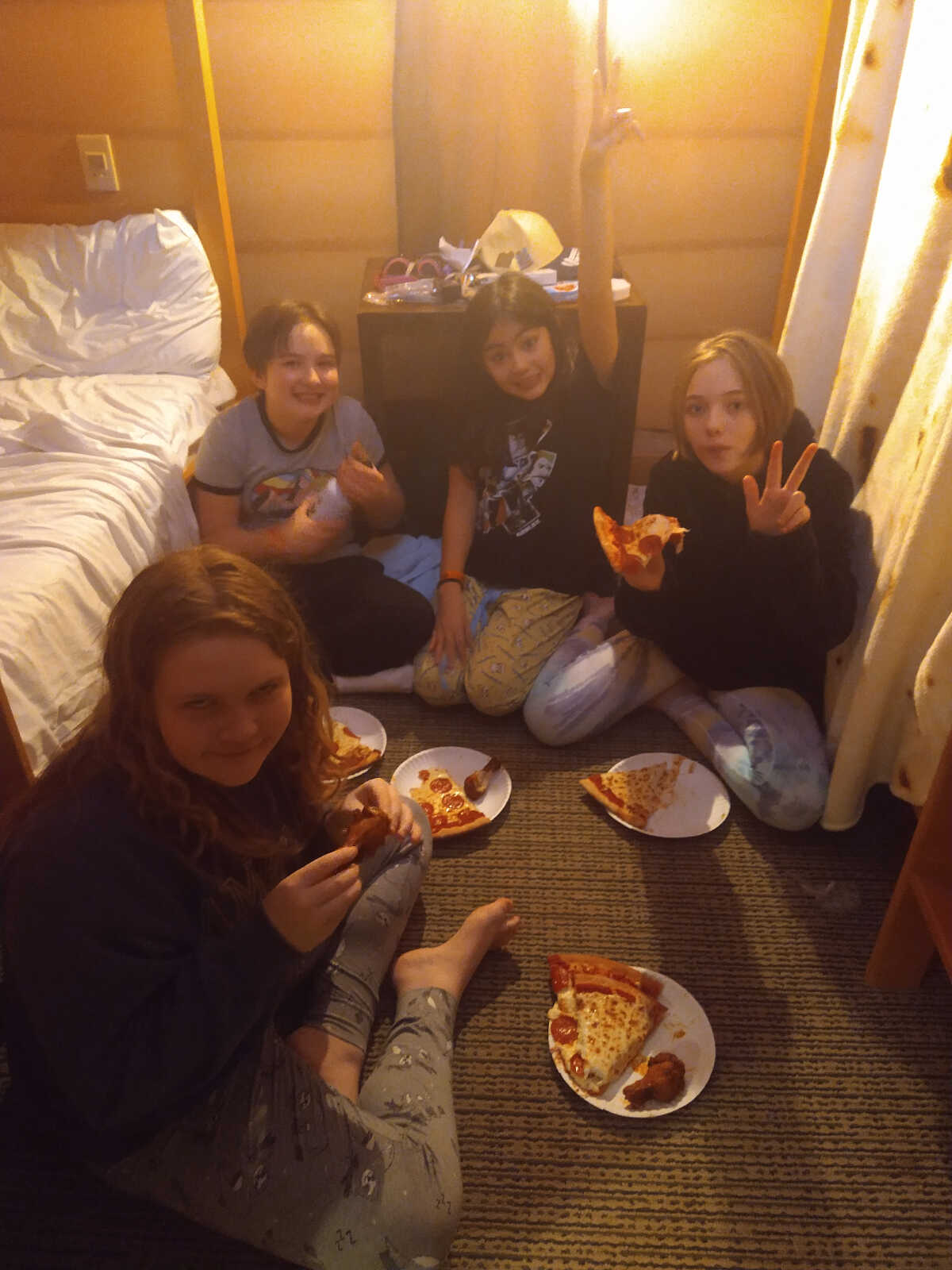 The girls got to stay in this room, which had two bunk beds!


February was the first time we left Maya for a significant period of time. We left her with my parents for about 48 hours while Amelia and I flew out to Los Angeles for our friends' wedding. The weekend seemed to go well for Maya and my parents. We were relieved because it was such a nice trip for us. On the morning of the wedding, Amelia and I woke up and walked down to the Marina Del Rey. We stumbled upon a nice farmers market where we had brunch. Then we walked along the beach to Venice. We walked the length of Venice Beach, enjoying the exquisite people watching you can only find there. We found a restaurant with a nice patio and had a couple beers while watching some live music. Just as we should have been leaving for the wedding, a new band was starting and they were significantly better than the previous group. We decided to stay until we absolutely couldn't any more. As we got to the street we realized that getting a cab wasn't going to happen. Luckily there were a couple rideshare scooters that we enlisted in our journey. This was our first time using these scooters and we had a blast. We had to stop by our room on the way to the wedding because we still hadn't gotten dressed up. We quick glammed up and scooted to the wedding venue--only ten minutes late, which turned out to be right on time, hurray! It was such a beautiful wedding and a great party.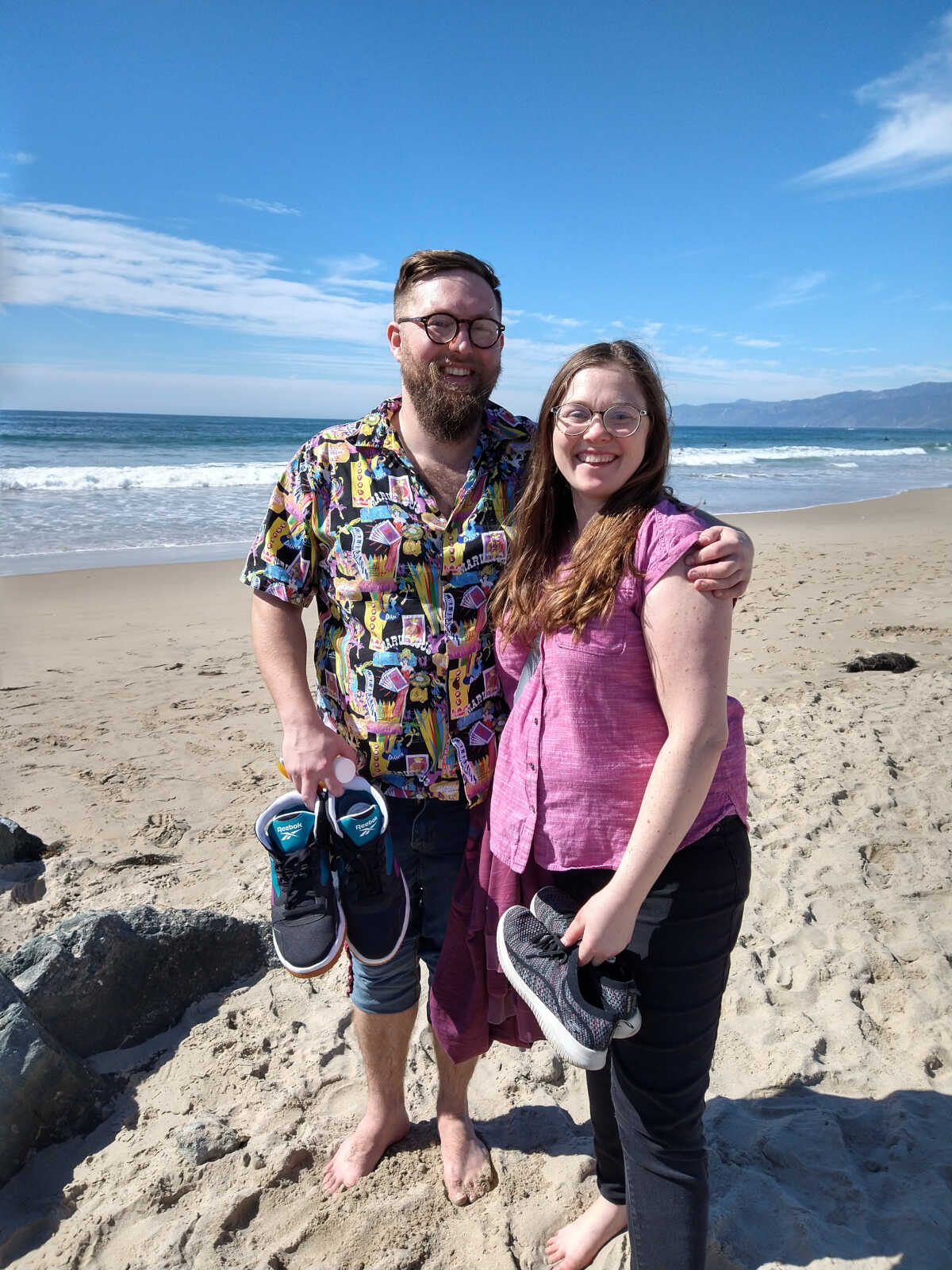 It's always nice to get a little break from the winter


We had to catch a plane the next morning, but I was feeling terrible. At first I thought it was just a hangover, but it started to feel more like food poisoning. We had made a late night Denny's run that I believed to be the culprit. I was sick for the entire flight. A couple days after we got home I started to feel better, but then Maya started throwing up too. My dad helped us move a bed with his pickup truck, and a few days later he and Elena were sick too. I started to fear that I had brought a stomach flu back to MN from LA. I noticed on our neighborhood Facebook group that there had been a stomach bug going around before we left, and it seemed to have about a 48 hour incubation period. Now I think I actually brought it to LA from MN. Sorry Los Angeles!

This winter was a nice, intentional break from the craziness of the previous year. We really settled into our new (not so new) living situation. I'm almost caught up now on my blog posts. Hopefully I can get my spring blog done soon after the start of summer. It's been a fun spring and I'm excited to document it.