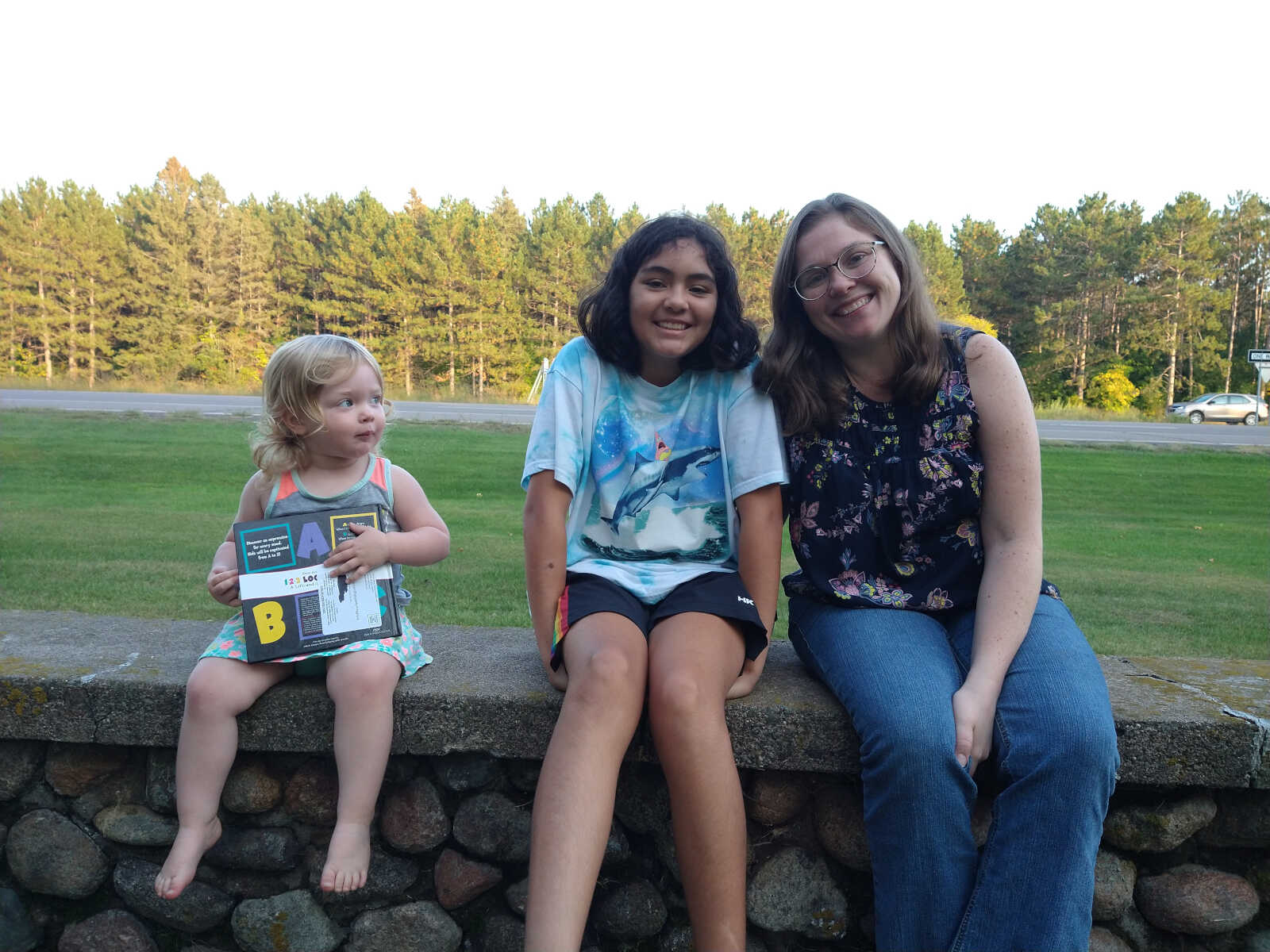 Hot Fun in the Summertime
September 22nd, 2022
Another summer in the books. We played a lot, from coast to coast, and made a lot of great memories. Here is the obligatory seasonal photo gallery, as we just take too many photos to contain in one blog entry.

Elena continued her softball season, in which they went undefeated until the end-of-season tournament. They ended the tournament in second place. Elena had tons of fun and loved her teammates and coaches so much.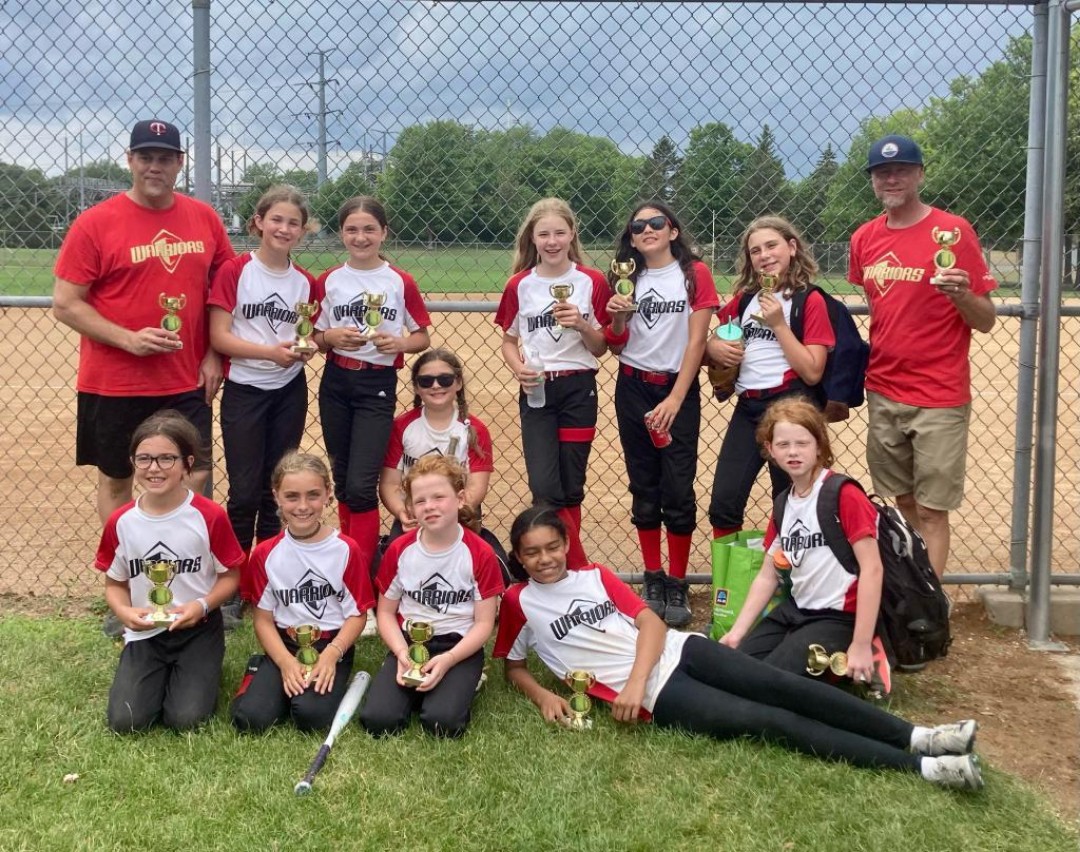 Elena's in the top row, third from the right


Evalyn stayed with us again this year for most of the summer. Together Elena and Evalyn did a lot. They were in tennis classes most of the summer. They even did a tennis sleep-away camp at Gustavus Adolphus, where they got to stay in the dorms and feel like college kids. They also had Saint Paul pool passes, which they often used after one of their numerous Saint Paul Rec day camps. They went to musical theater camp, a 3D printing camp, a STEM camp, basketball camp, and probably some others that I'm forgetting about. This meant that Maya and I were running the girls around the cities like crazy and having to find ways to kill time in between pick-ups and drop offs. As a result, Maya got to play at a significant number of the playgrounds in Saint Paul this summer.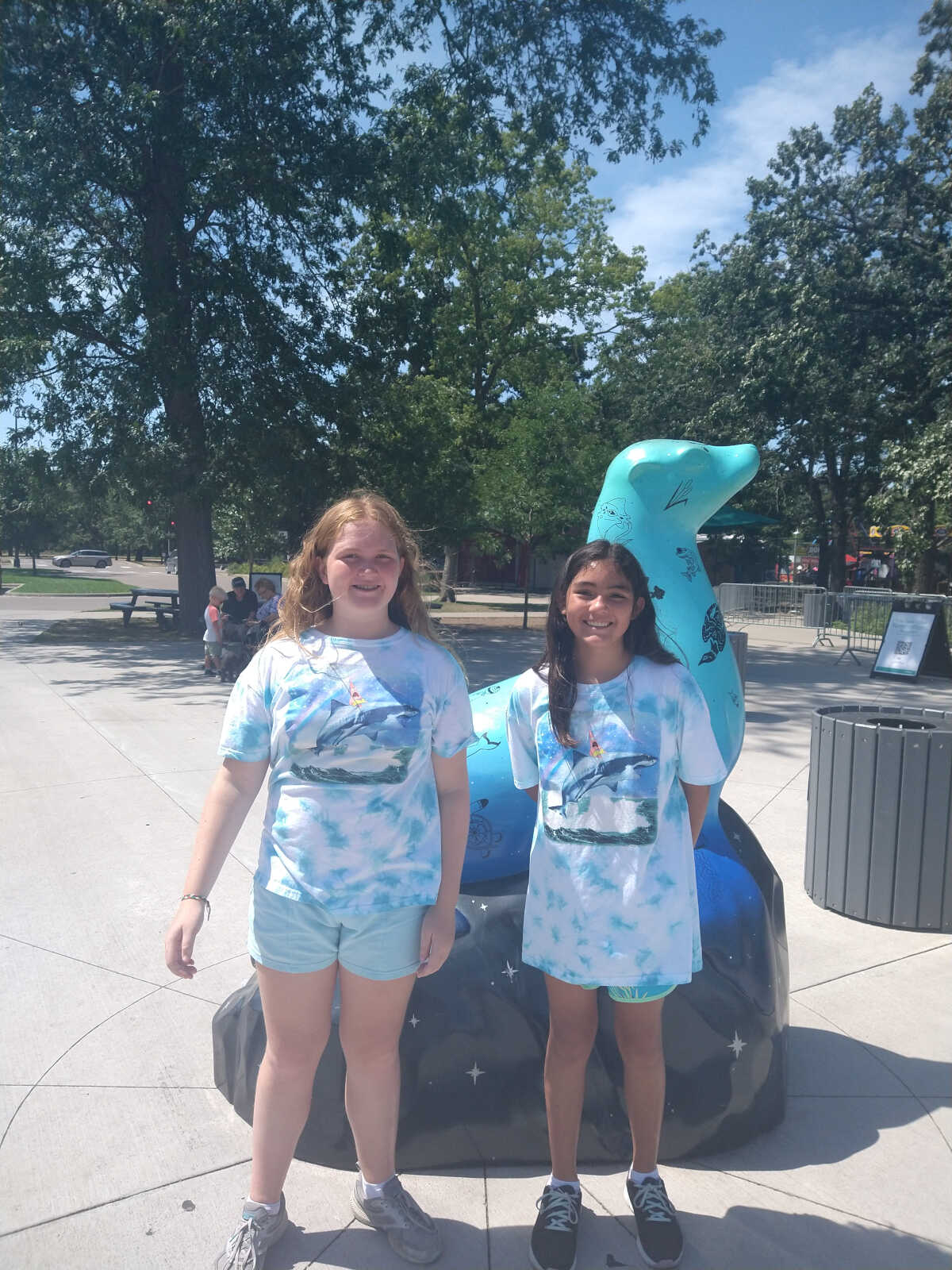 Elena and Evalyn at Como Zoo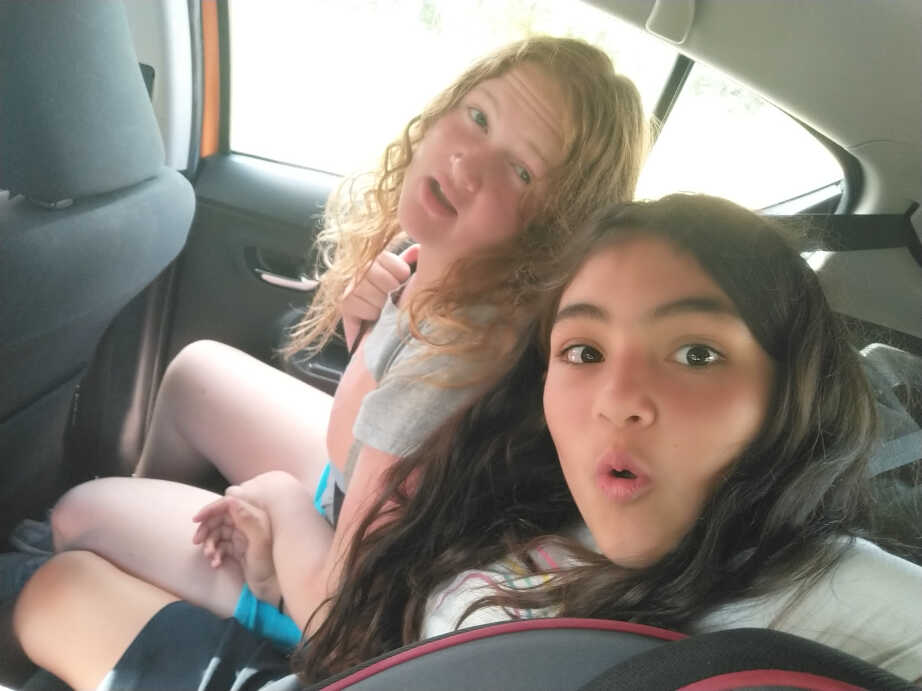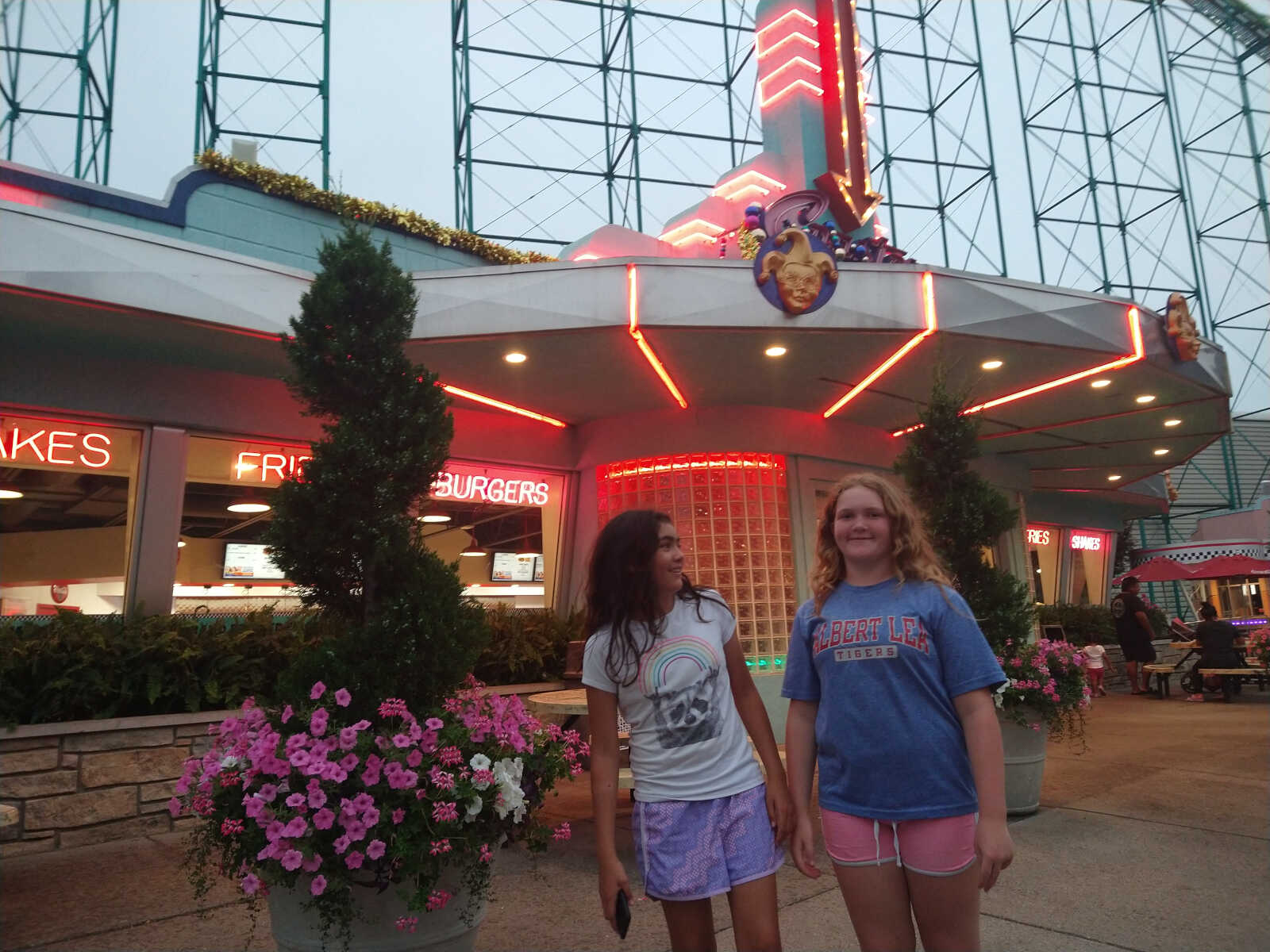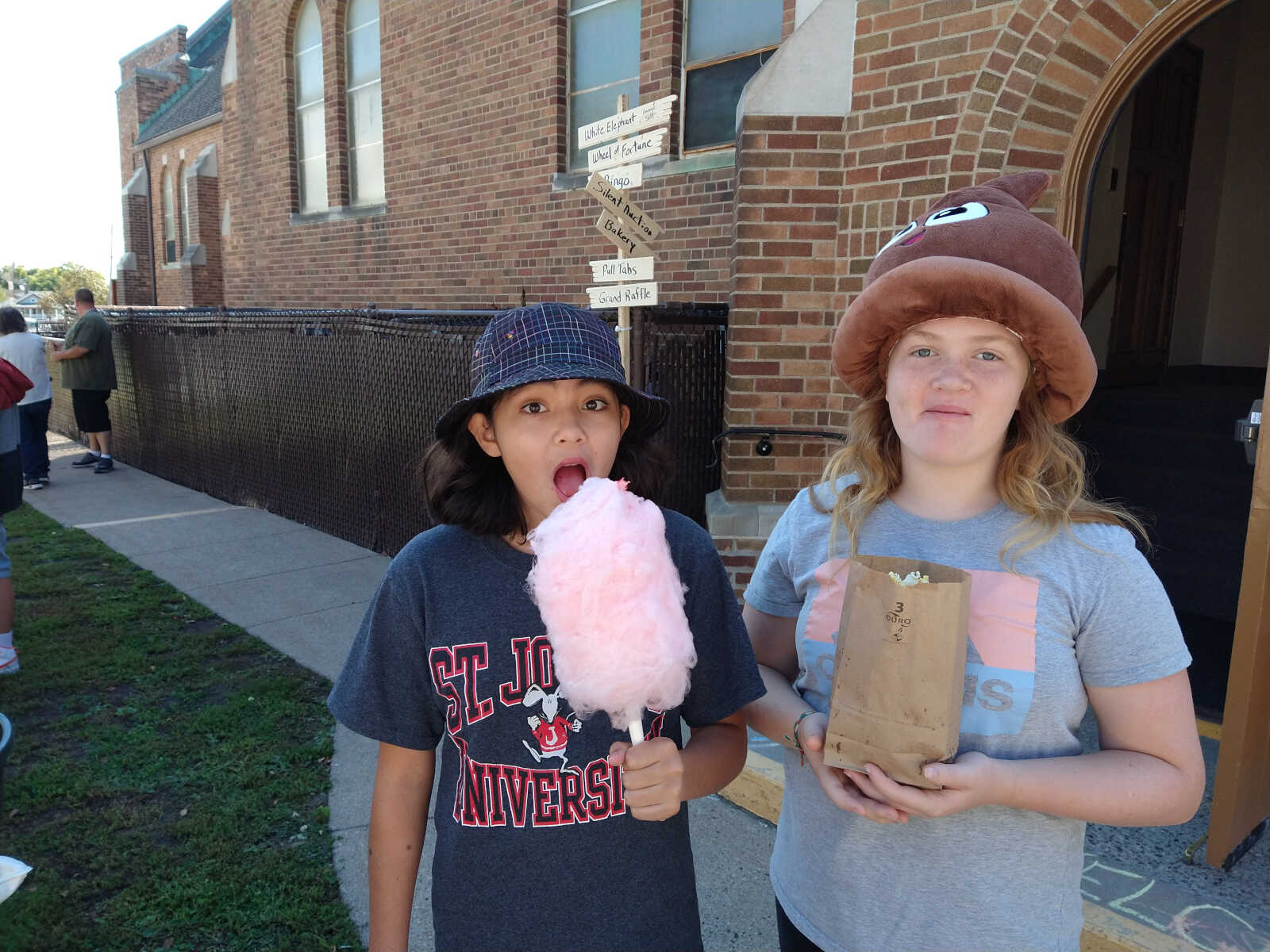 Maya had her fair share of programs too this summer. We continued going to storytimes at the local libraries, one of Maya's favorite activities in the world. She's a storytime pro and knows the songs and rhymes at any library she encounters. Amelia and I have become story time connoisseurs ourselves and can provide an unrivaled critical analysis of any storytime. Maya also participated in a program called Exploratots. It was a program where kids explore nature together and learn through interactivity. They cought bugs, watched animals, and learned about our local ecosystems. Maya was among the youngest in the program, but she had so much fun and learned a lot. In general her knowledge and abilities have exploded this summer. I can't believe how many words she knows, how many things she can do by herself, and how much she comprehends.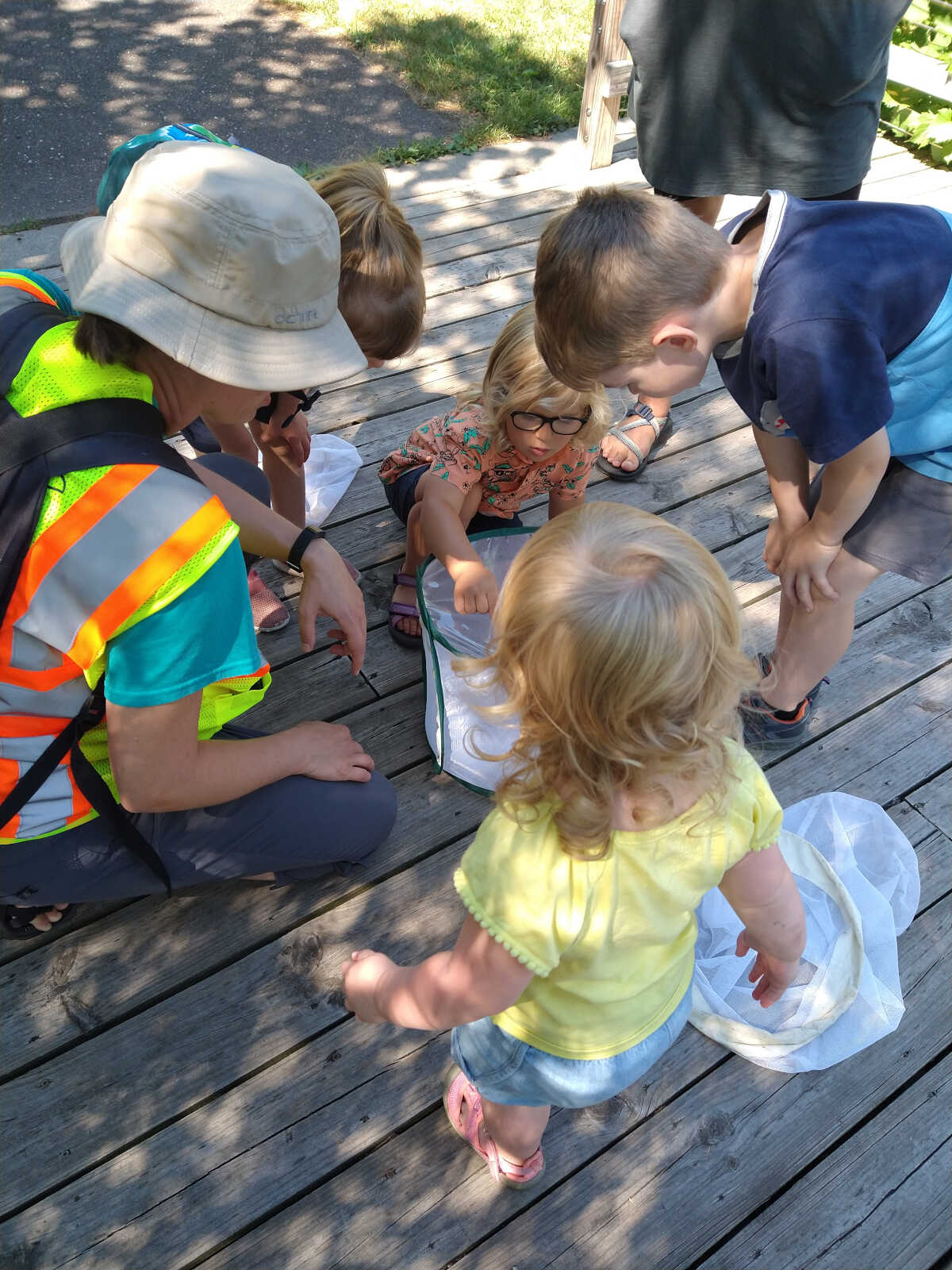 Maya and the other exploratots checking out bugs they caught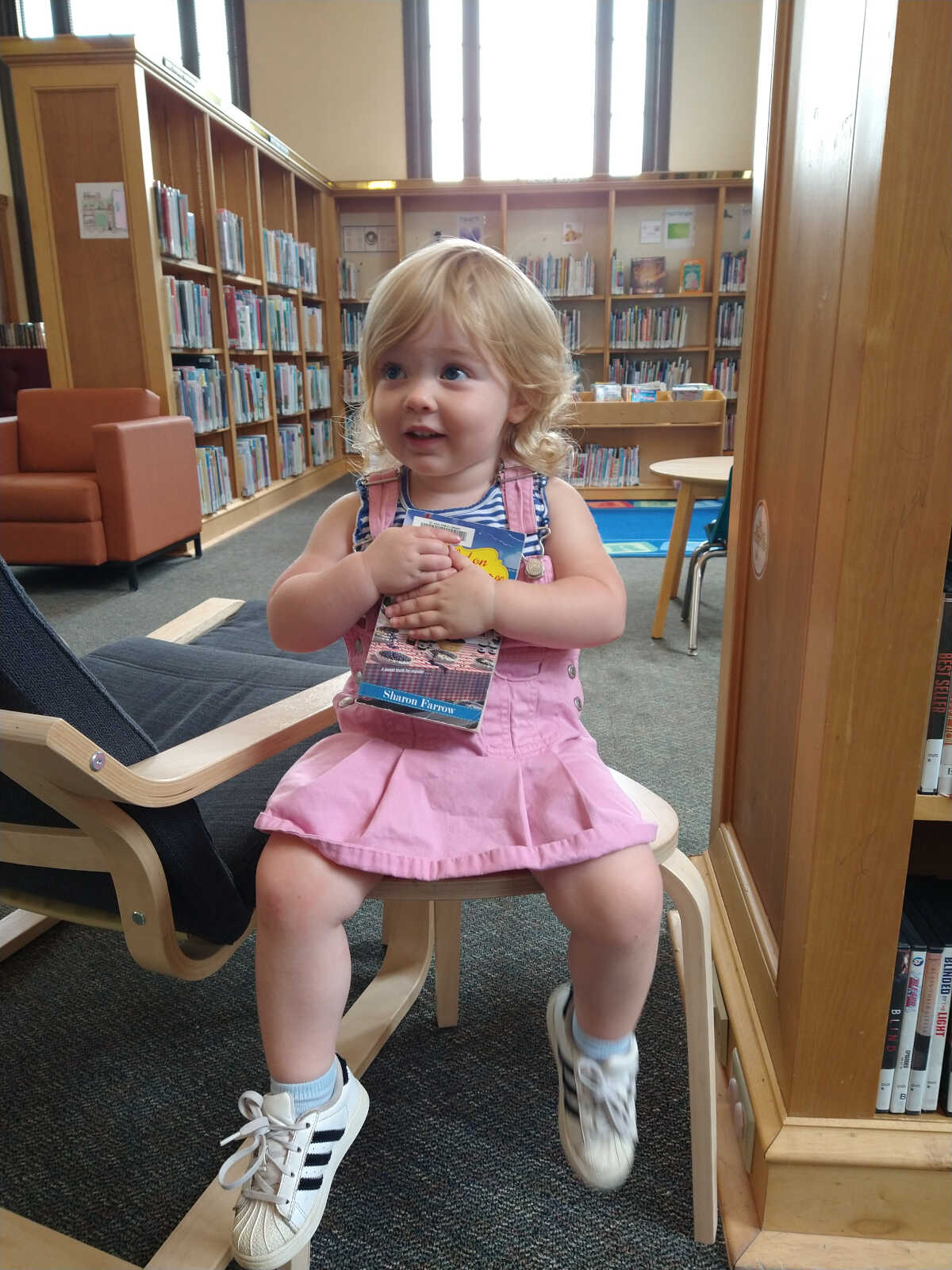 Regardless of how busy we were, there were a few things Maya and I did almost every day this summer. We read, sang, went to a playground, and played with bubbles. One of the most common morning routines for Maya and me was to have breakfast, get dressed, and then play with bubbles on the front steps while I drank my coffee. Then eventually Maya would get in our little red wagon and we'd set off for the nearest playground. It was super pleasant, and I'm sure it'll go down as one of my all time favorite life routines.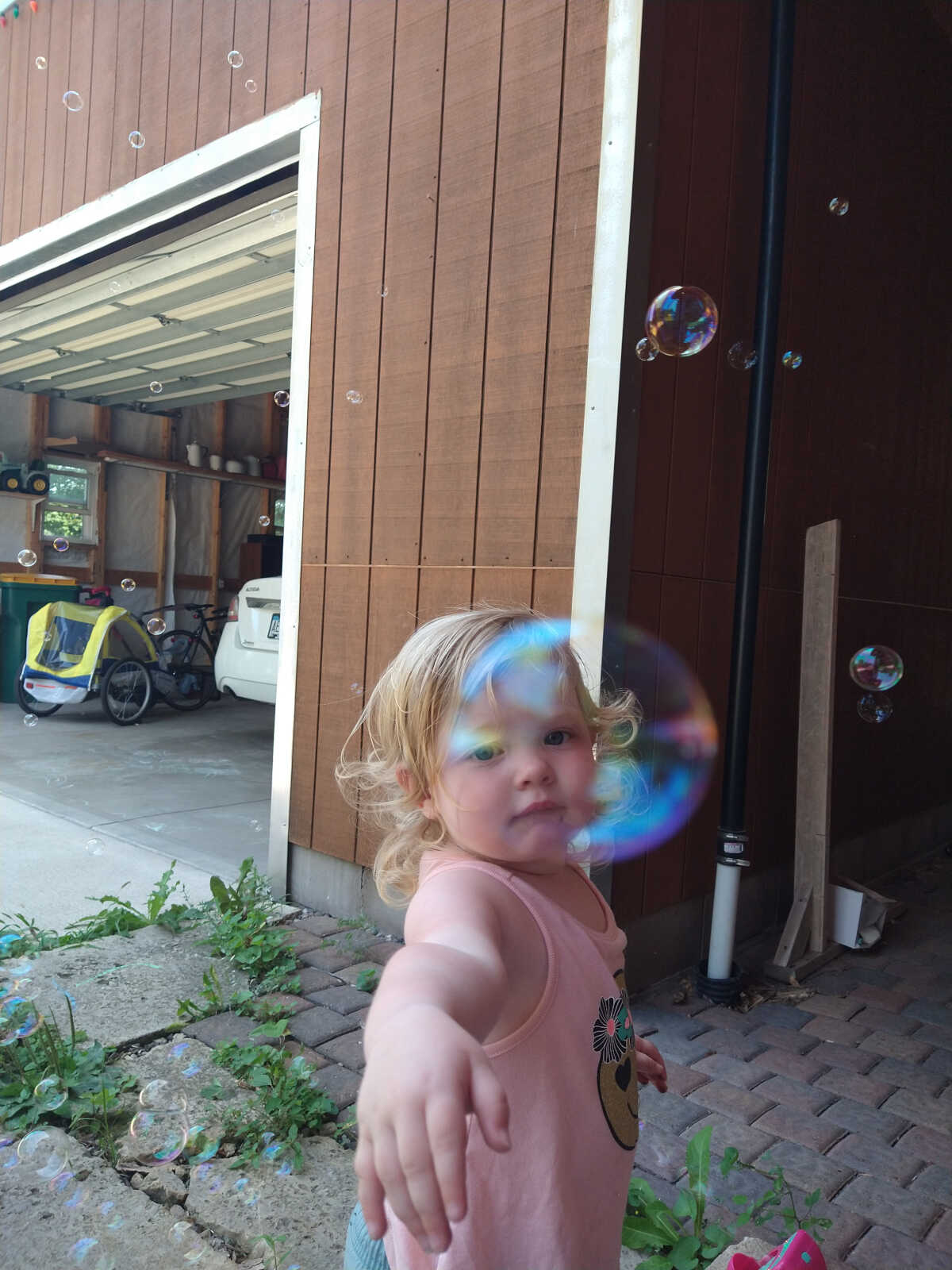 Step 1: Bubbles!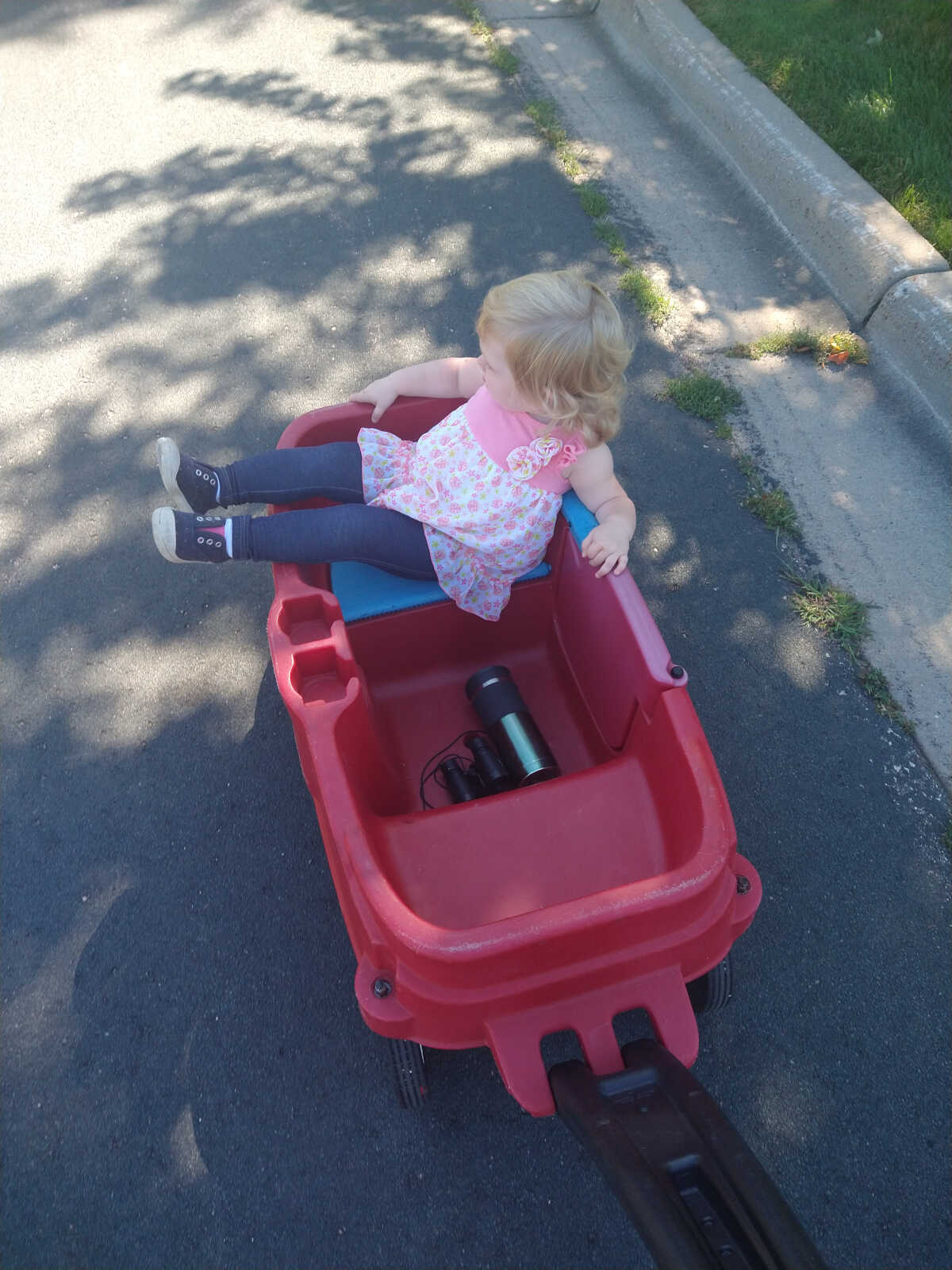 Step 2: Wagon!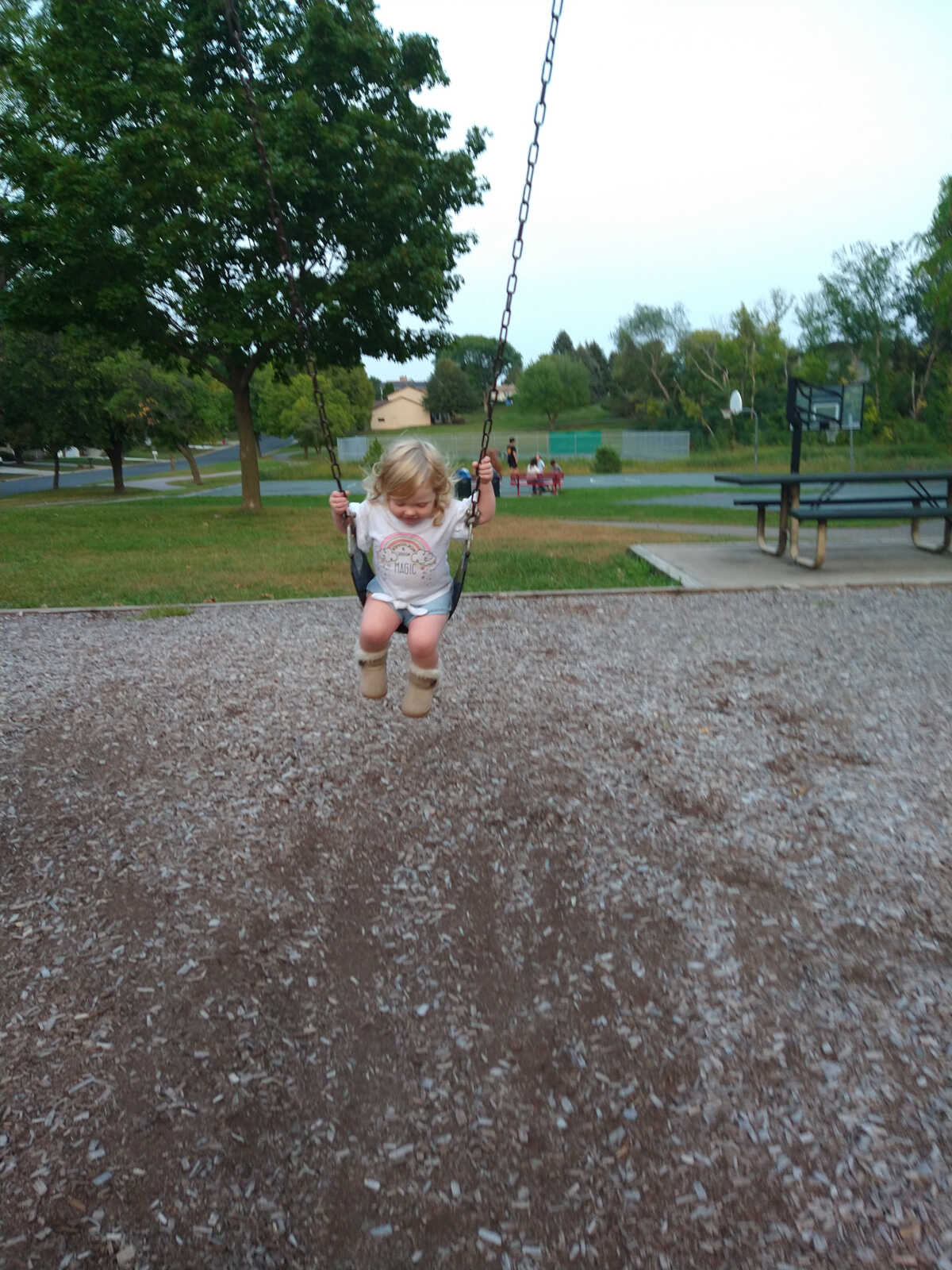 Step 3: Playground!

Maya insists on using the "big swing" now. She doesn't believe that the little swing goes as fast.


Elena and Evalyn were very helpful with Maya this summer. Whenever they had free time, they were willing to take Maya to the playground or just play with her at home, so I could do things like mow the lawn or just get a break.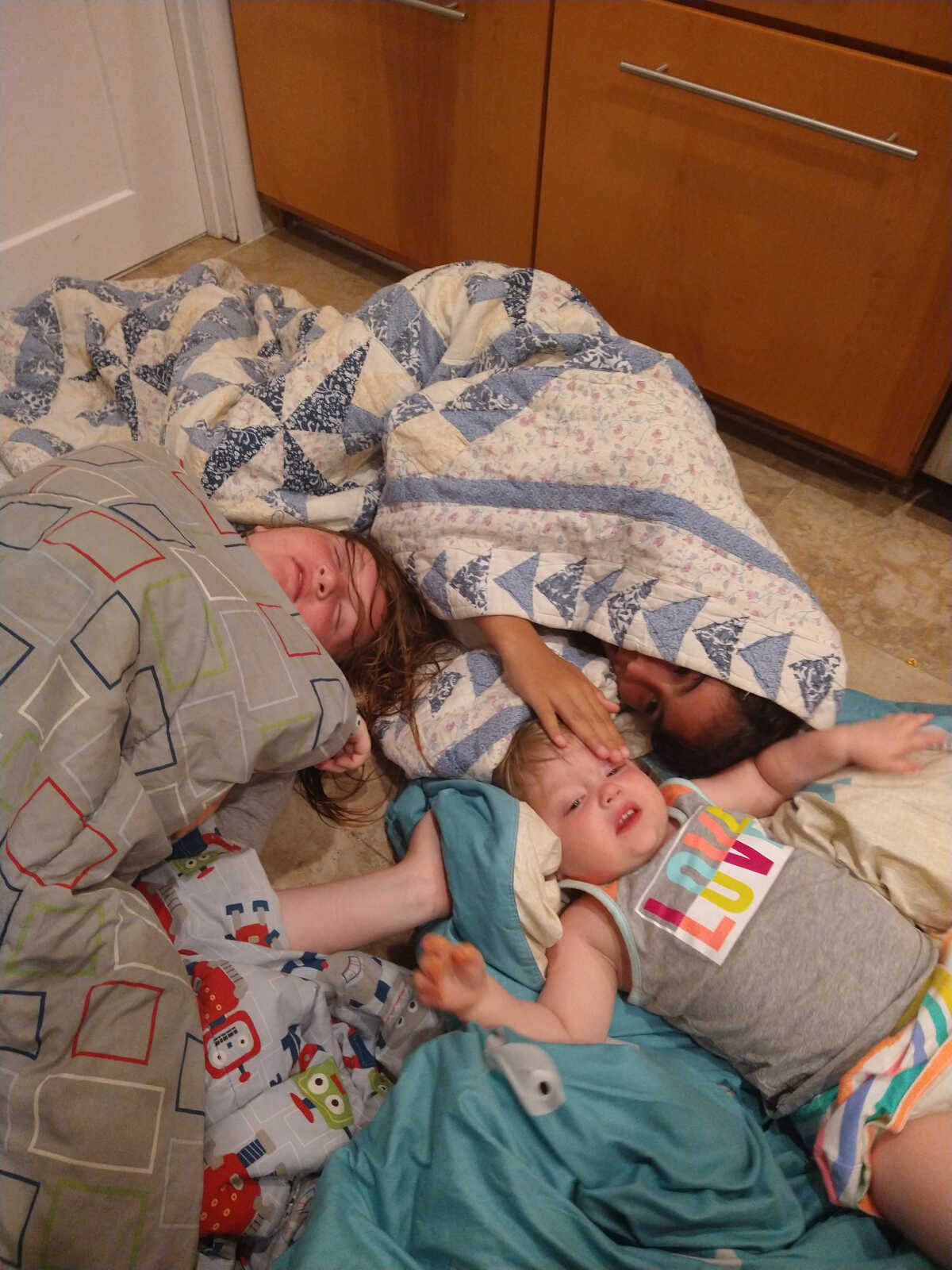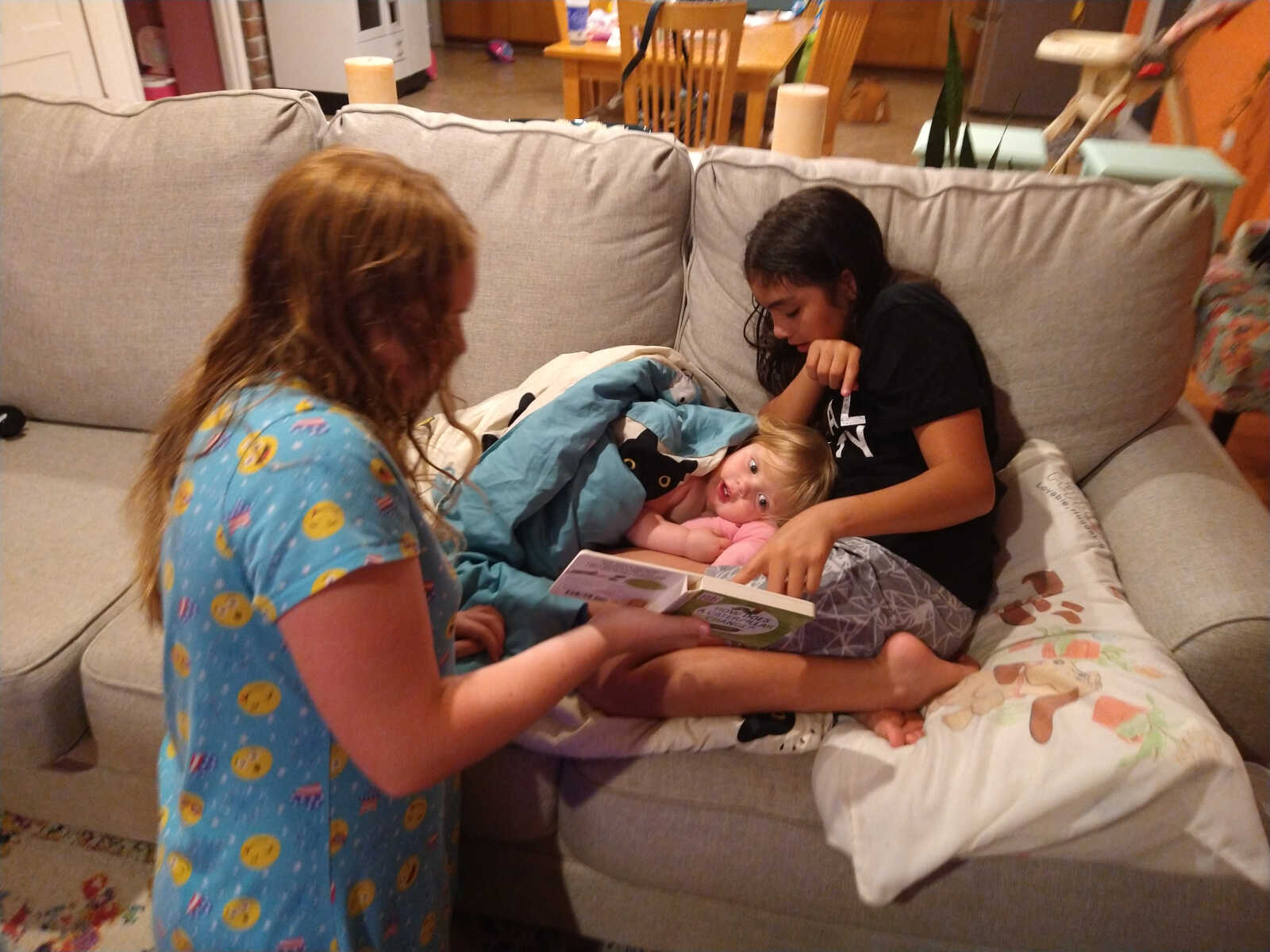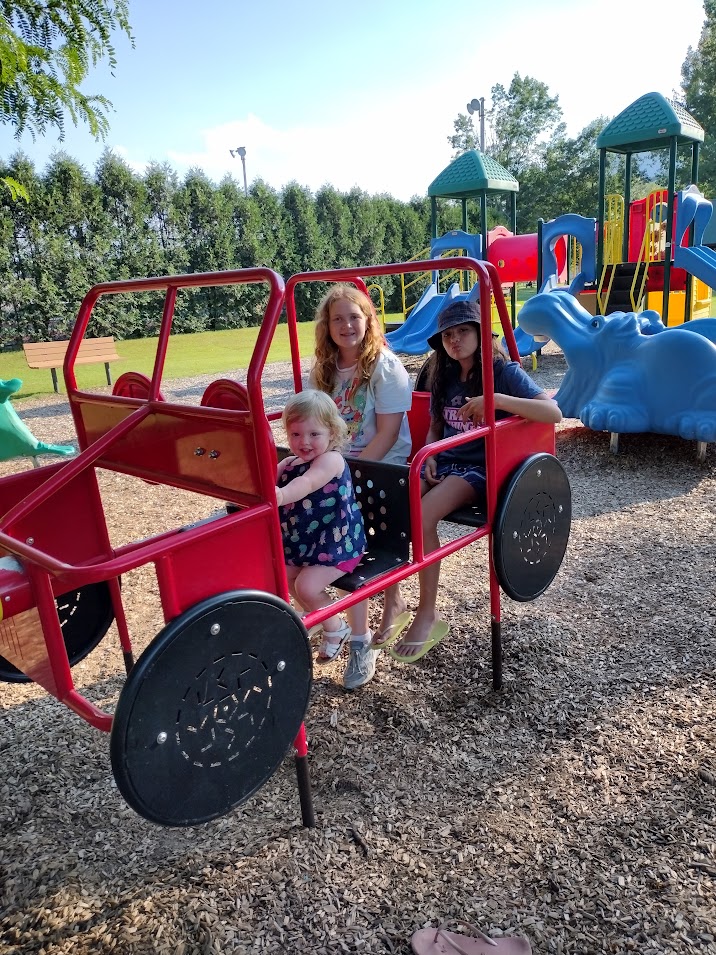 At the end of July we took a week long road trip to New England. First, we met my folks near Albany. We stayed with them at a beautiful BnB. The main reason we went out was to go to the Baseball Hall of Fame and this year's induction ceremony. It was a ceremony filled with Minnesota connections. We met the Ballpark Tours miscreants in Cooperstown and had a blast. The induction ceremony was hotter than hell and just as crowded.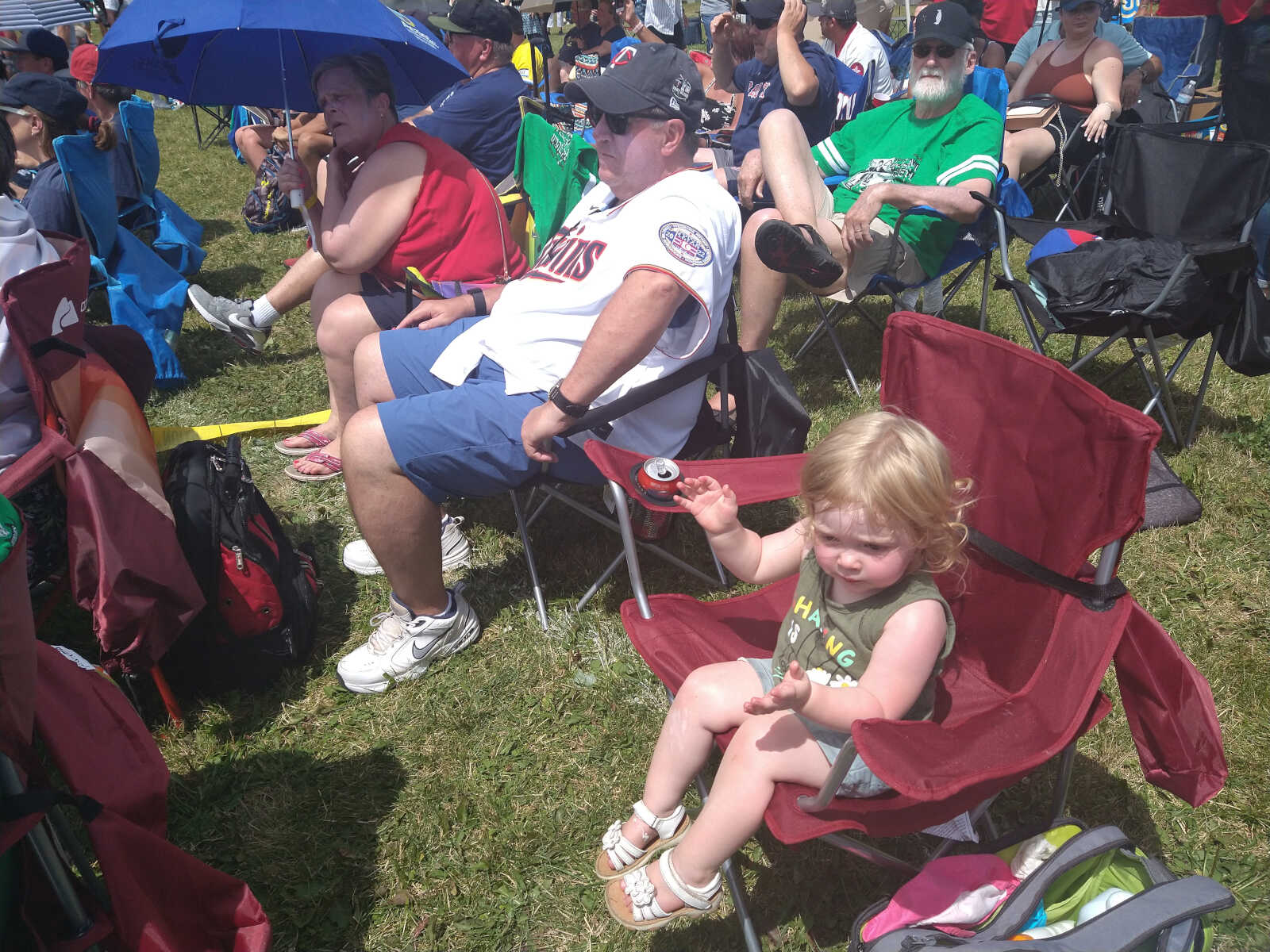 Maya cheering for the 2022 Baseball Hall of Fame inductees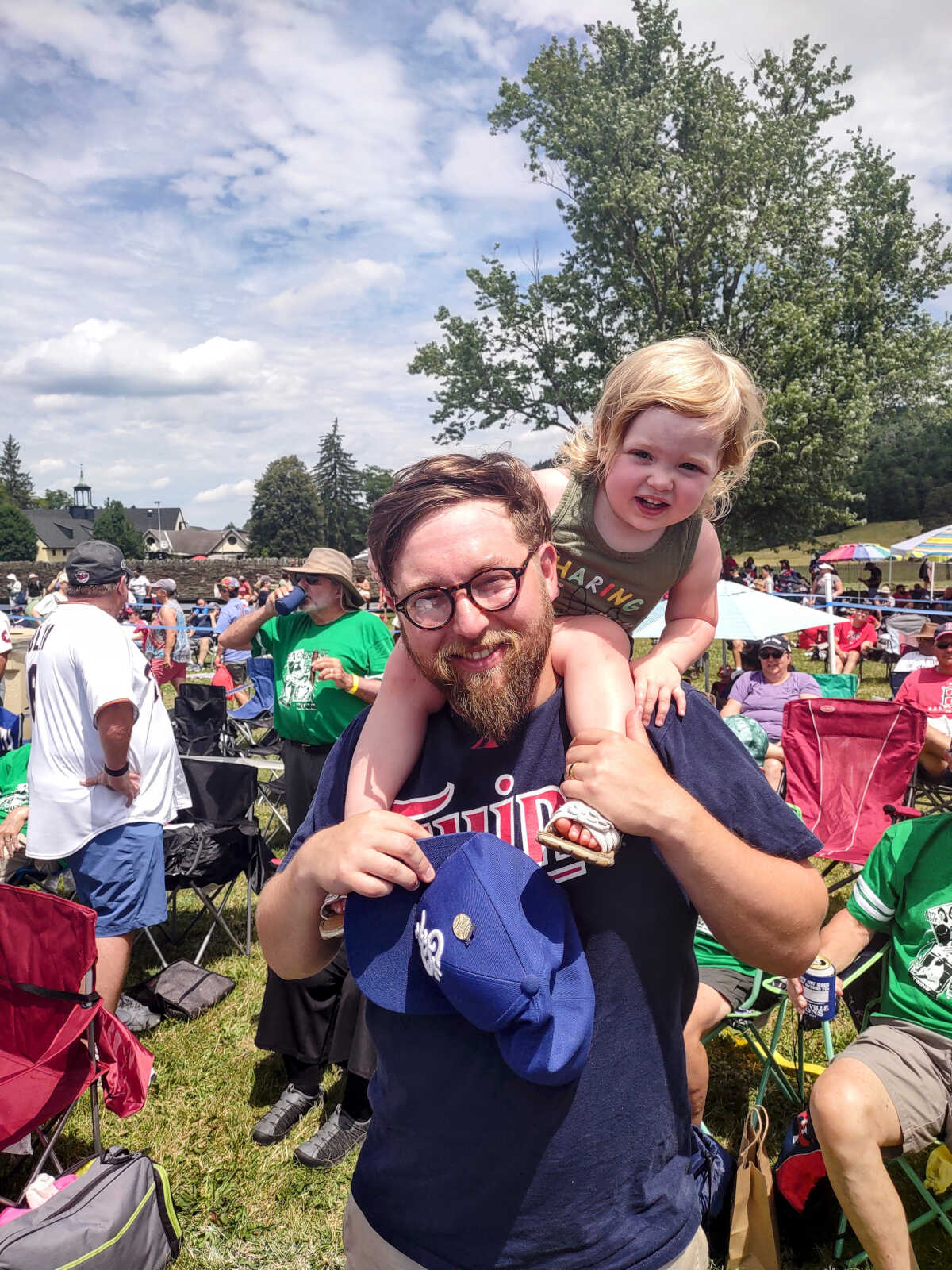 The photos don't really convey how much we were sweating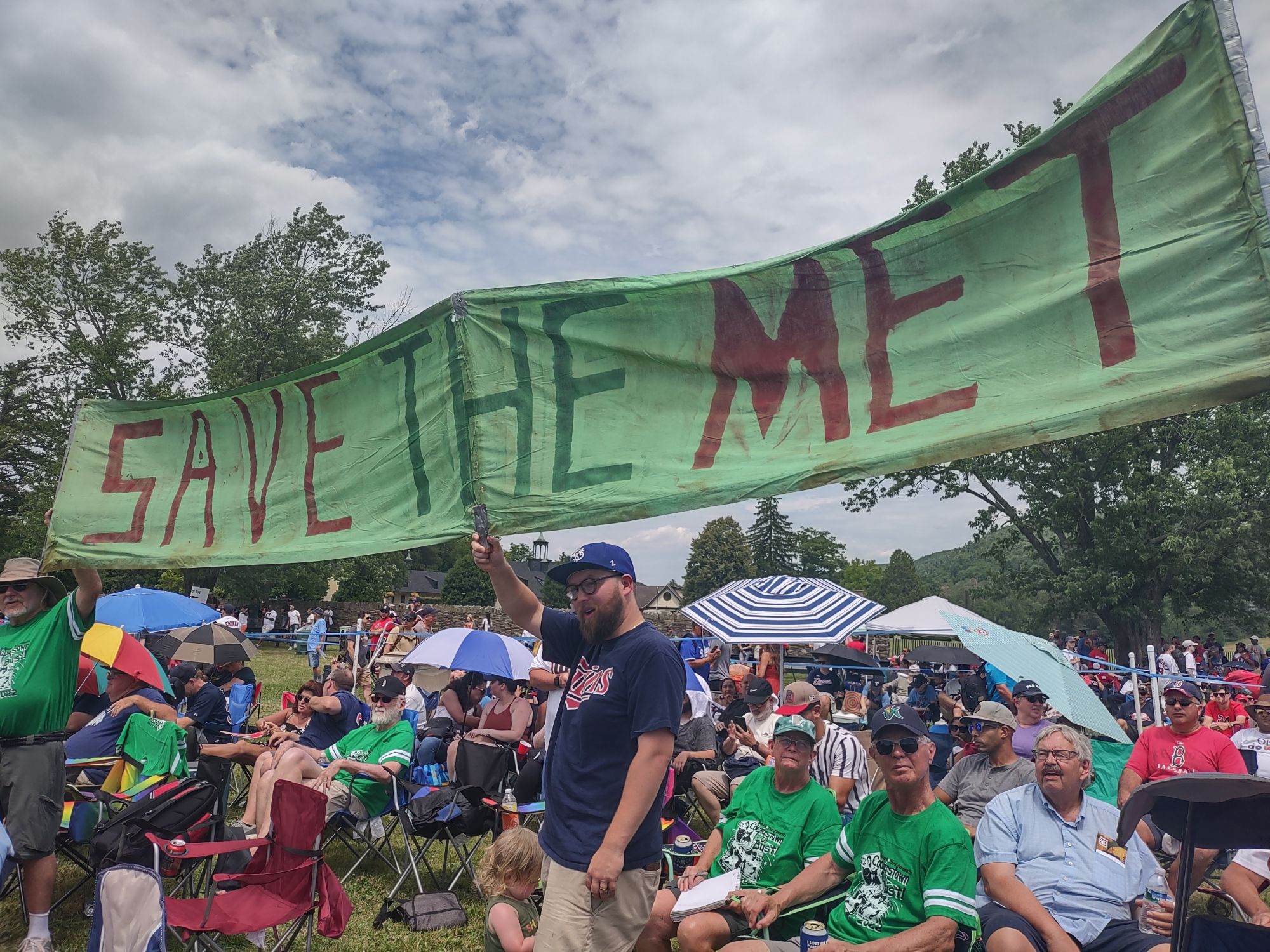 Did we save the Met yet?

After the baseball leg of the trip, we said our thank-yous and goodbyes to my folks and hit the road for Vermont. My in-laws rented a house in the mountains for a family reunion. Both of Amelia's parents are from upstate New York, just a stone's throw from the Vermont border. It was such a beautiful place to stay and such a fun family reunion. I never wanted to leave.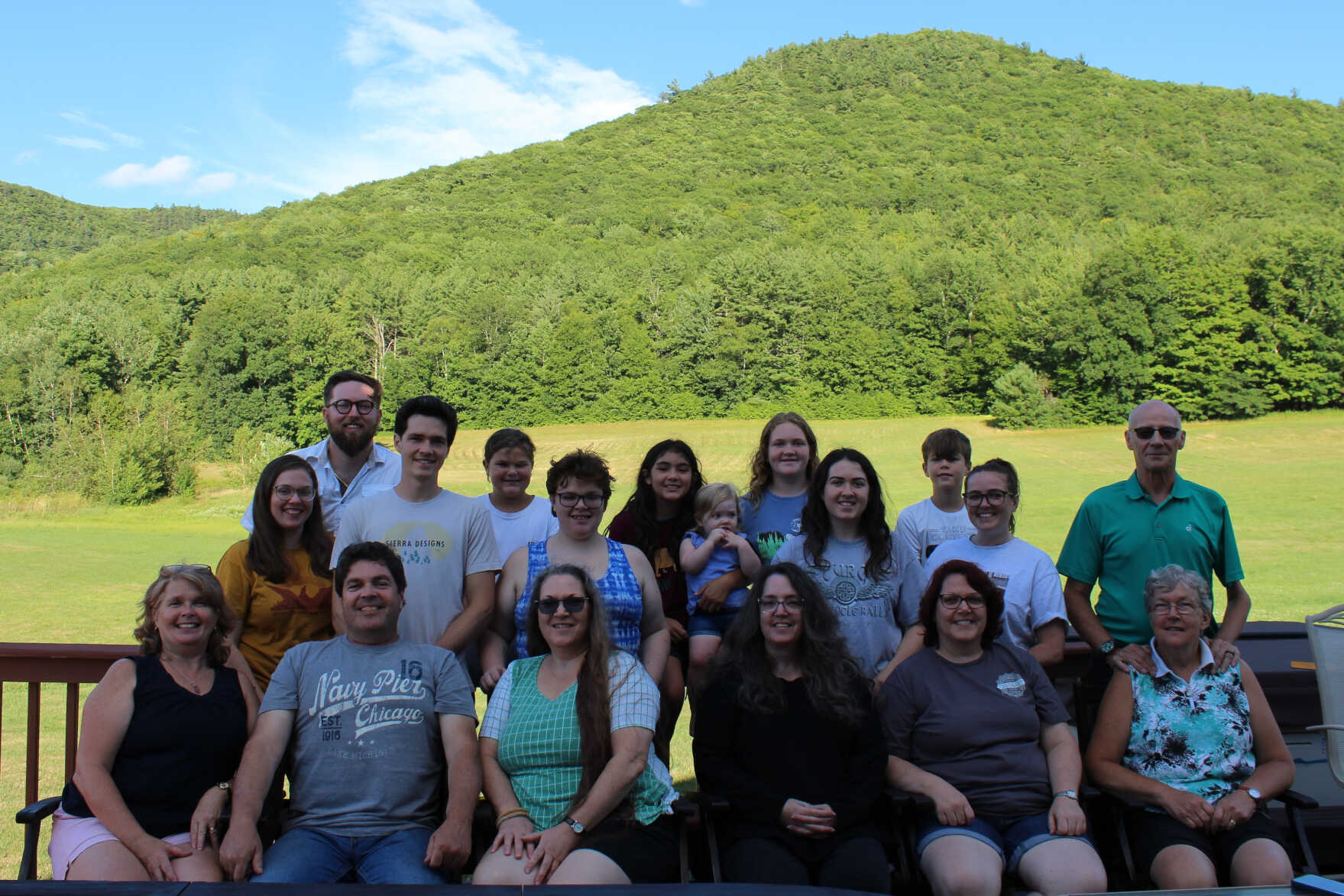 The Holcomb family reunion, in the back yard of the rental house in Vermont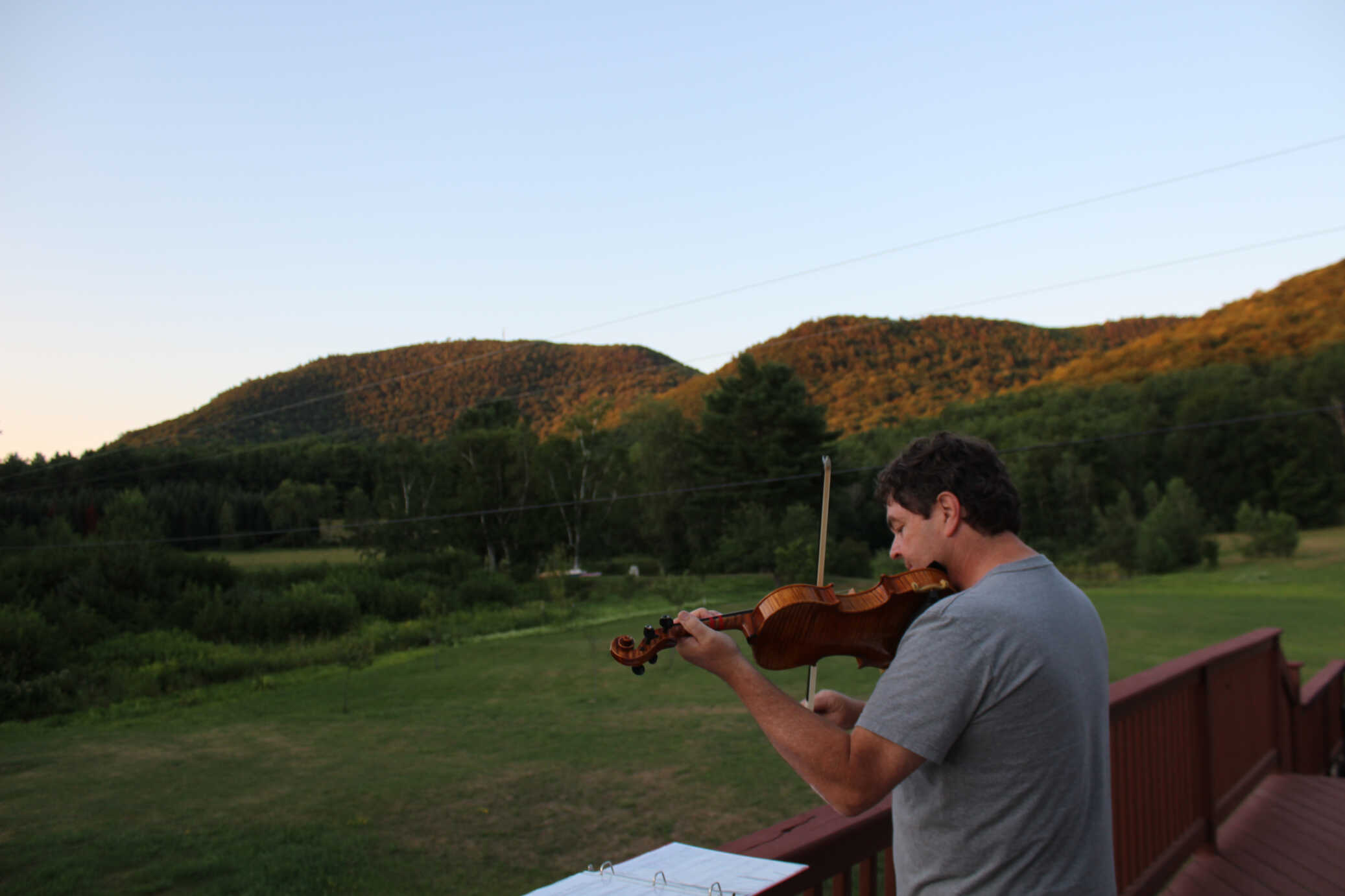 My father-in-law playing violin as the sun set over the mountains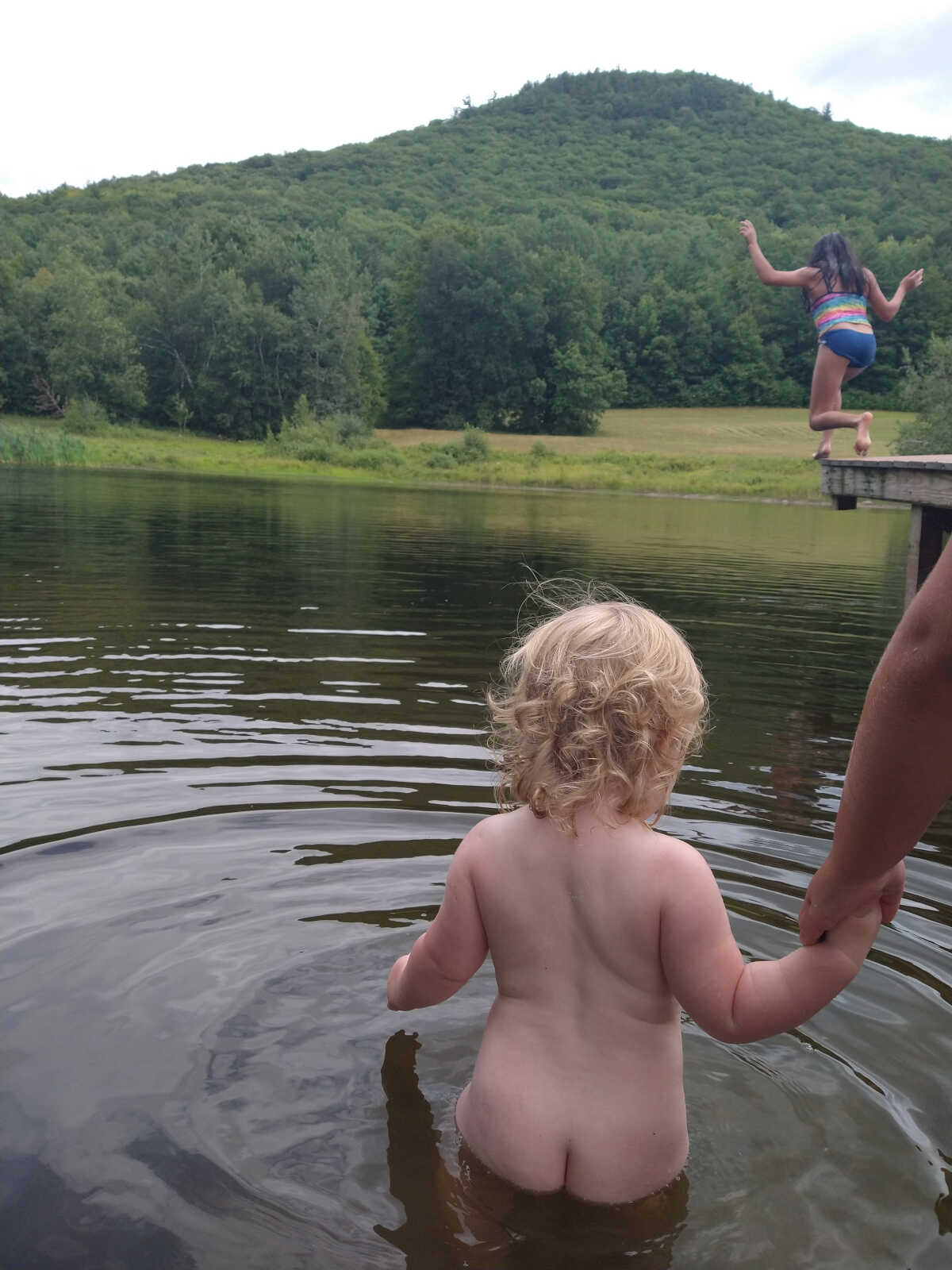 There was even a swimming hole on the property, which the kids made full use of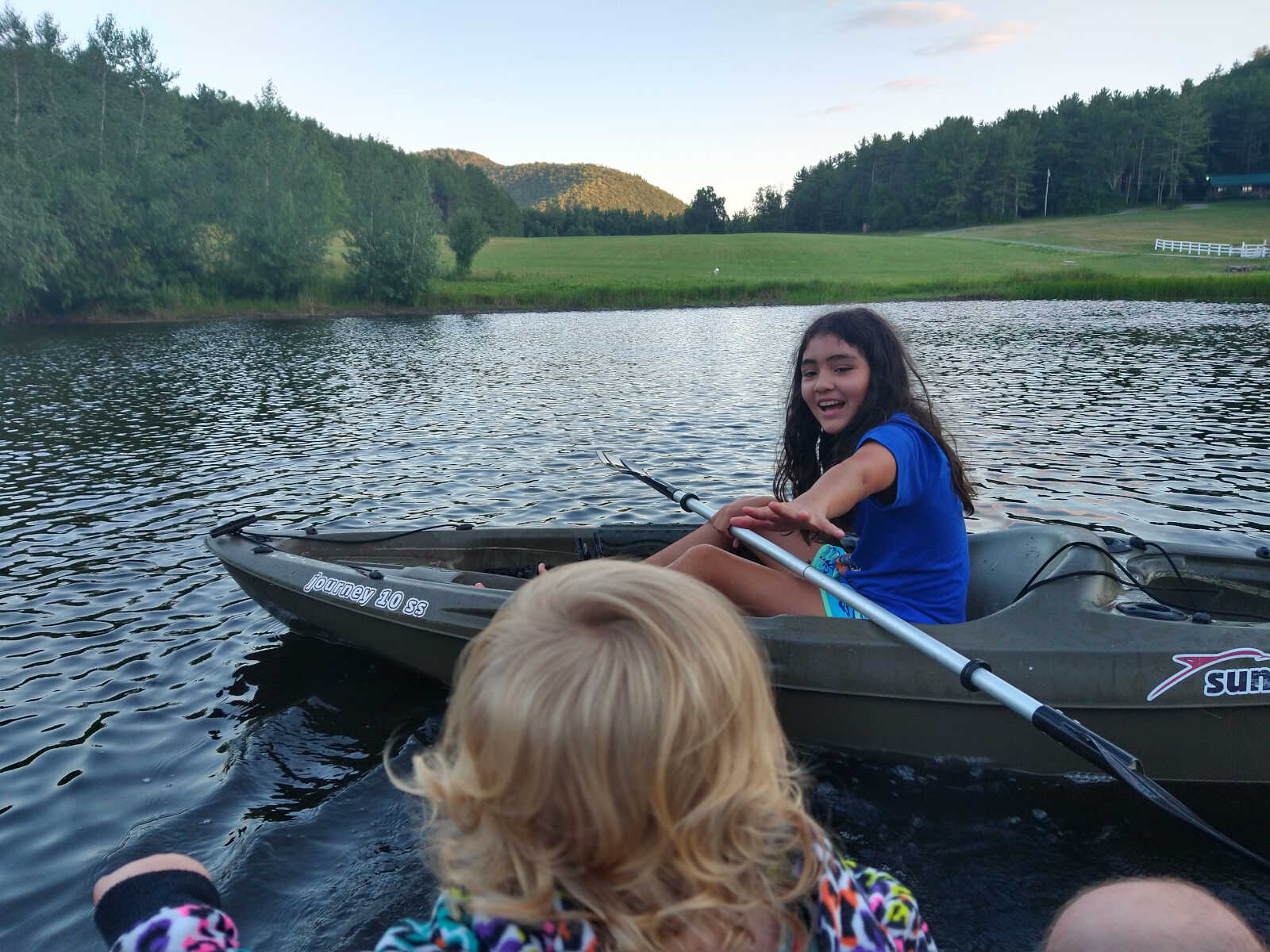 There were a few watercraft to play with too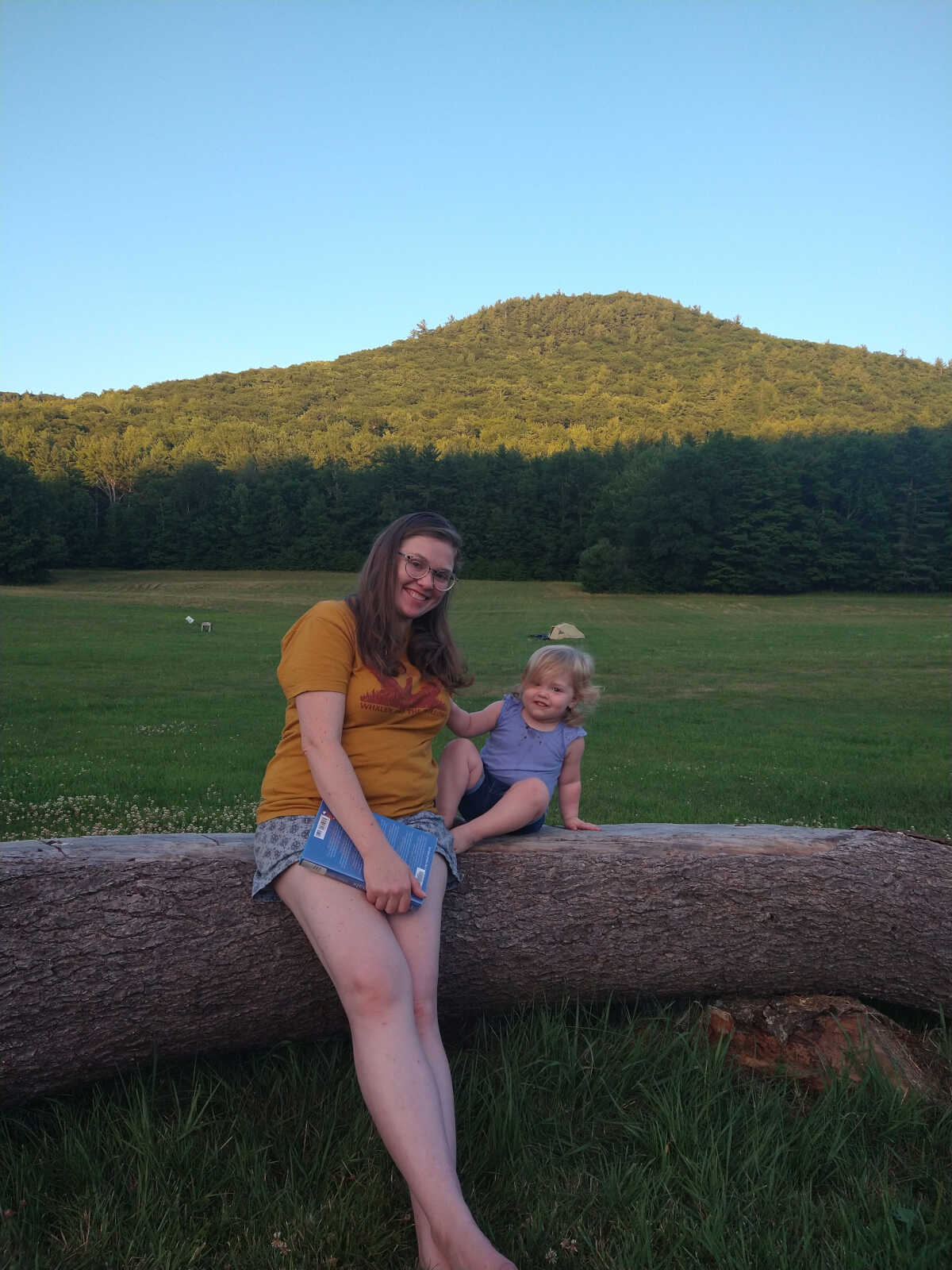 Sittin' on the ol' sittin' log on our last night at the house.


As much as we were enjoying ourselves, Amelia and I looked at our watches and said "Welp! 'Bout that time." We got in the car with Maya and drove the 20 hours straight home. We let Elena spend a few more days with the family and ride home with them, but Amelia and I had a wedding to get to in Seattle. We made it home, got a touch of sleep, handed Maya off to my parents (who'd just gotten home themselves), and caught a plane to Seattle. Just like that, we went from one end of the country to the other. We got in late Friday night, got dinner * at the 7-11, and then slept until we had to leave for the wedding. It was so much sleep and it was incredible! We had a blast at Joel and Dipa's wedding. Incredible food, a great DJ, and a few of our best friends in the world--and also no toddler!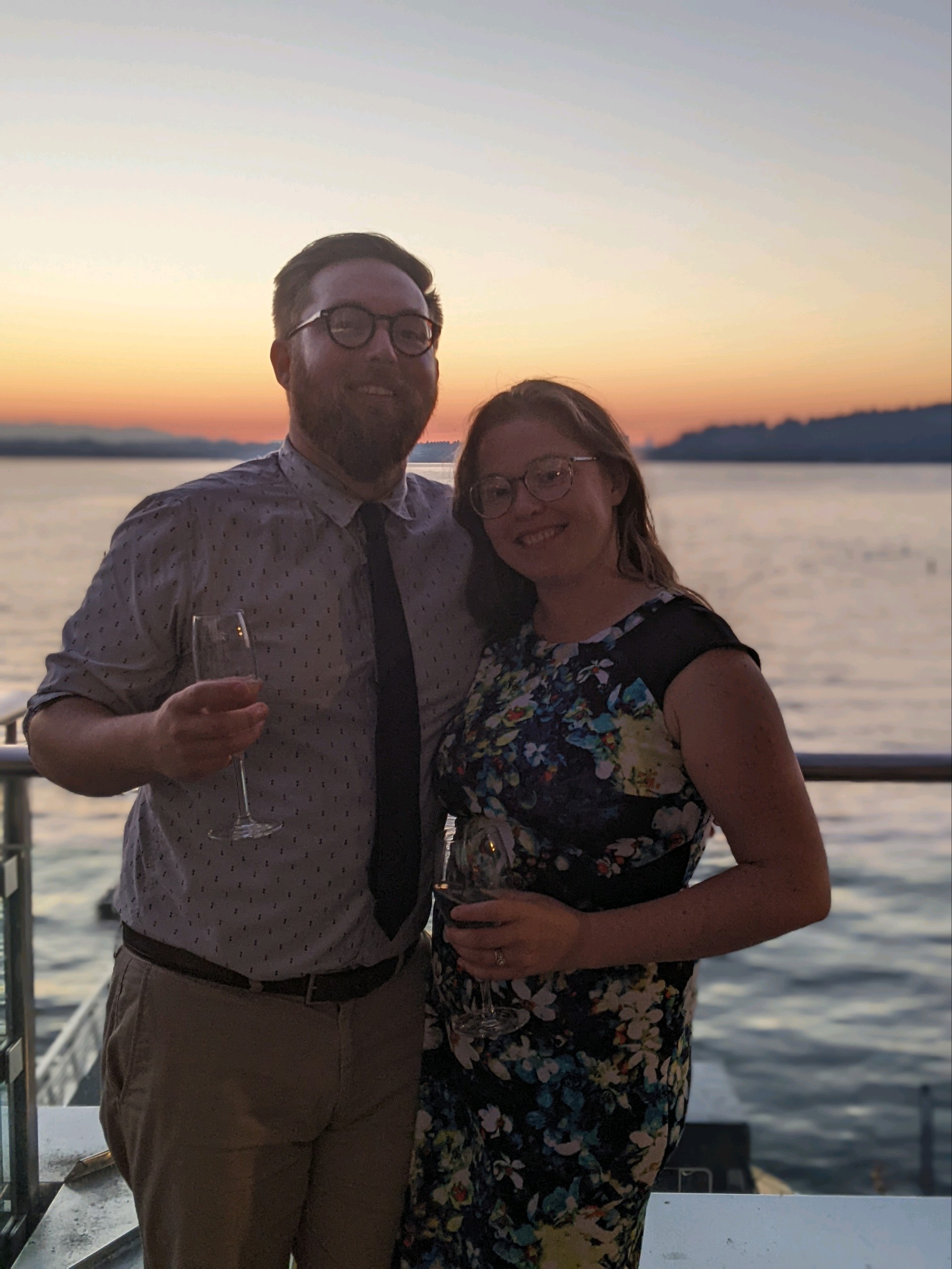 #NoKids!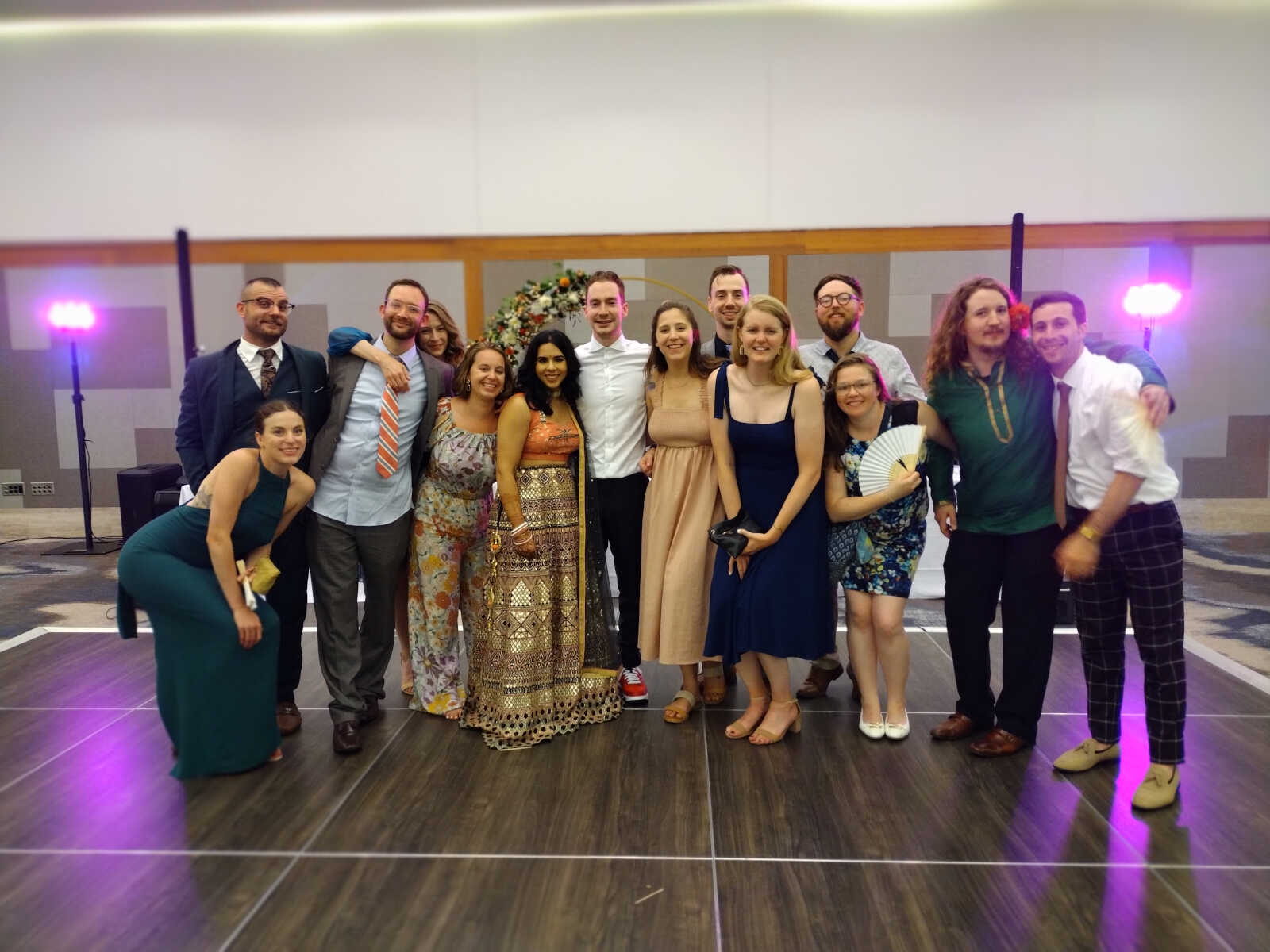 We're so young and energetic, you can't even tell we spent hours dancing our asses off!


One great success story for us this year was our garden. After years of putting in lots of work with lackluster results, we finally nailed it. We had a bountiful summer filled with the fruits of our toil. The salad greens gave us a ton of delicious salads. We got plenty of tomatoes (Maya loved picking cherry tomatoes and eating them as a snack), radishes and basil. We experimented this year with jalapenos, red peppers, and potatoes with reasonable success. We got a decent harvest of green beans last week, and we still have some cabbage and carrots left, in addition to the ones we've already harvested. I'm also hoping the beets we planted will be fruitful (or rootful?) because I'm really looking forward to making borscht with our red cabbage and beets. We'll see over the next few weeks. We're coming up on the end of the growing season, but even as it stands, it has been our most productive season by miles! It was a great encouragement after many discouraging years of trying to learn the ropes.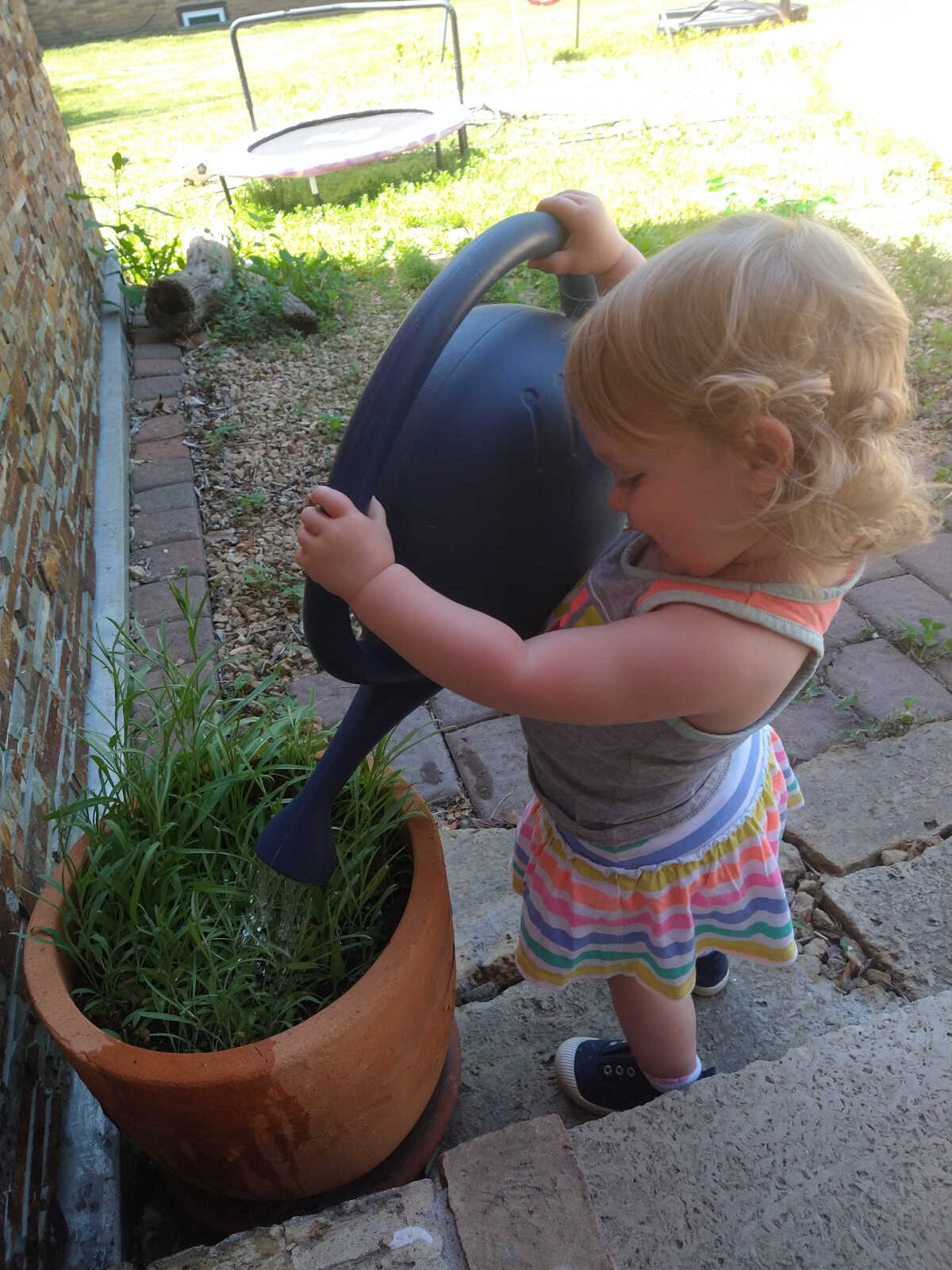 Maya likes to help water the plants that she can reach


Maya celebrated her second birthday on August 18th. We spent part of the day baking a cake together. She had so much fun and was so excited to learn it was her birthday, though it was an impossible concept to grasp. She wore her birthday girl shirt to the store. All sorts of strangers were wishing her happy birthday, and she gleefully shouted to them "Two!" She was fascinated by the ritual of lighting the candles, singing the song, and blowing the candles out. A couple weeks later it was Amelia's birthday and Maya was excited to relive the ritual. She's been obsessed with birthdays ever since. If the subject of birthdays comes up, even vaguely, she'll say "happ day!" and "cake!". She'll recount the ritual by saying "light off" while pointing at the light switch, then starting to sing the birthday song. he even appropriately holds the first note to ensure everyone has ample time to join in. Then she shouts "blow!" and claps for the imaginary birthday individual.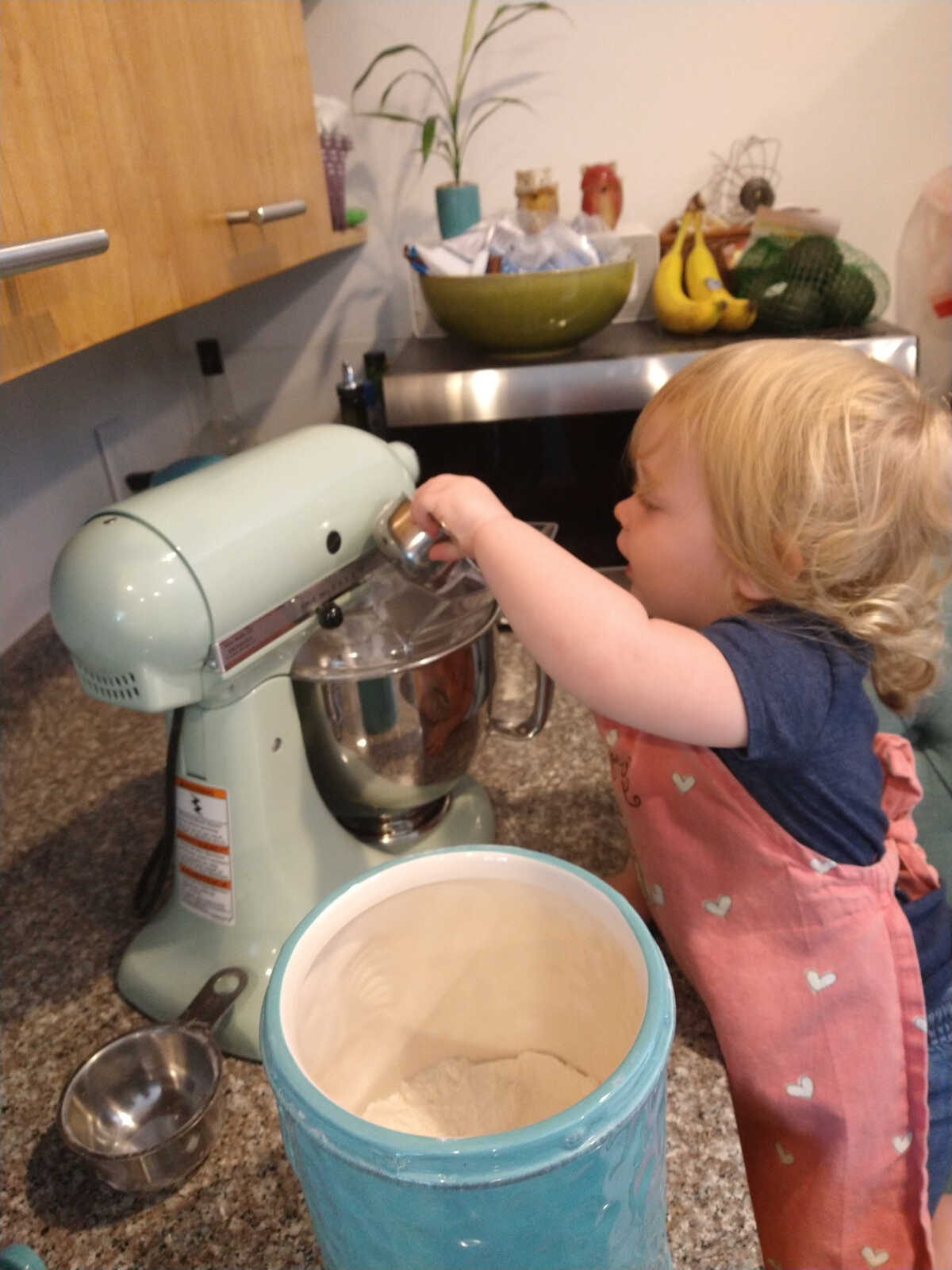 Mixing...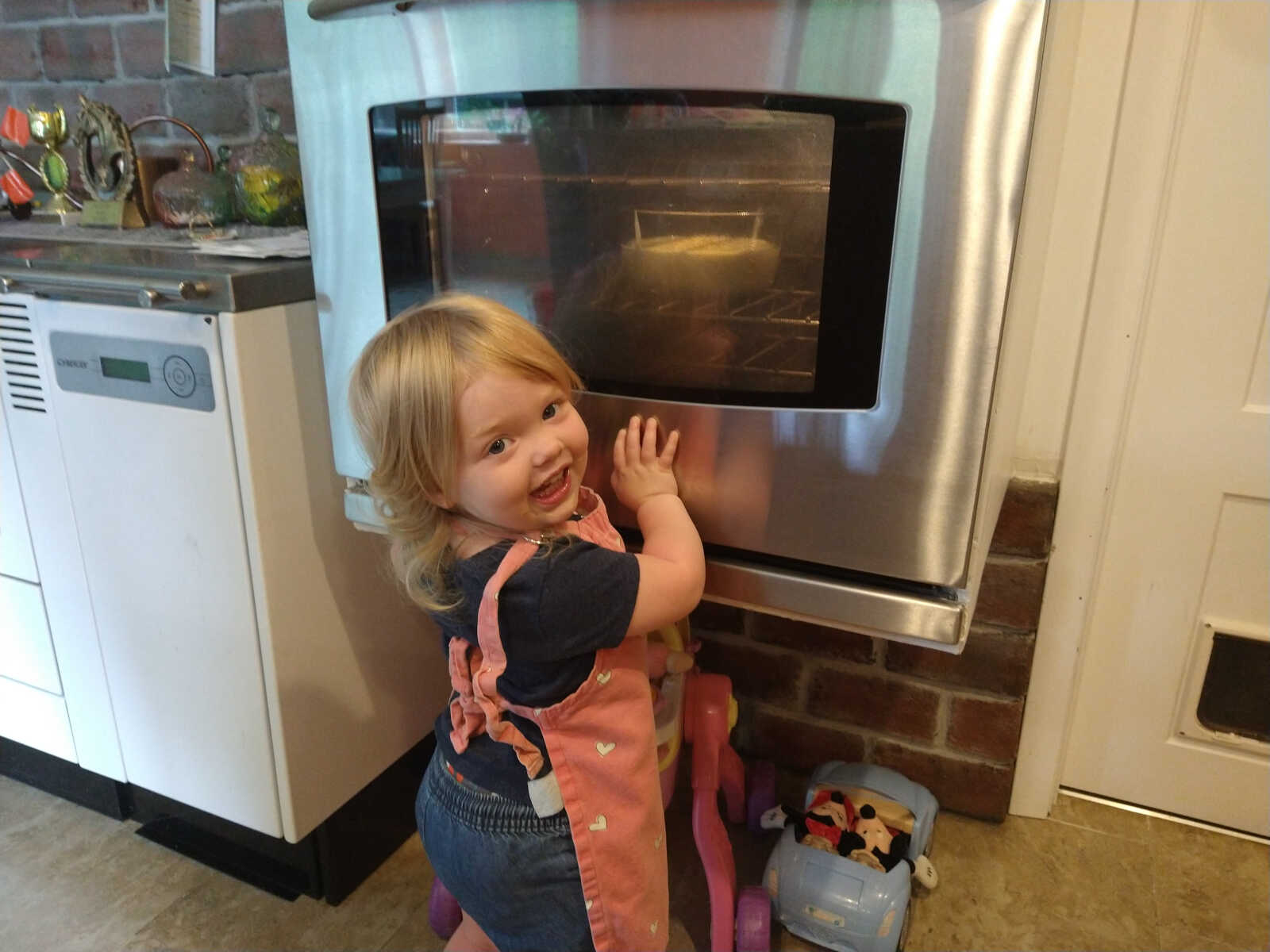 ...Baking...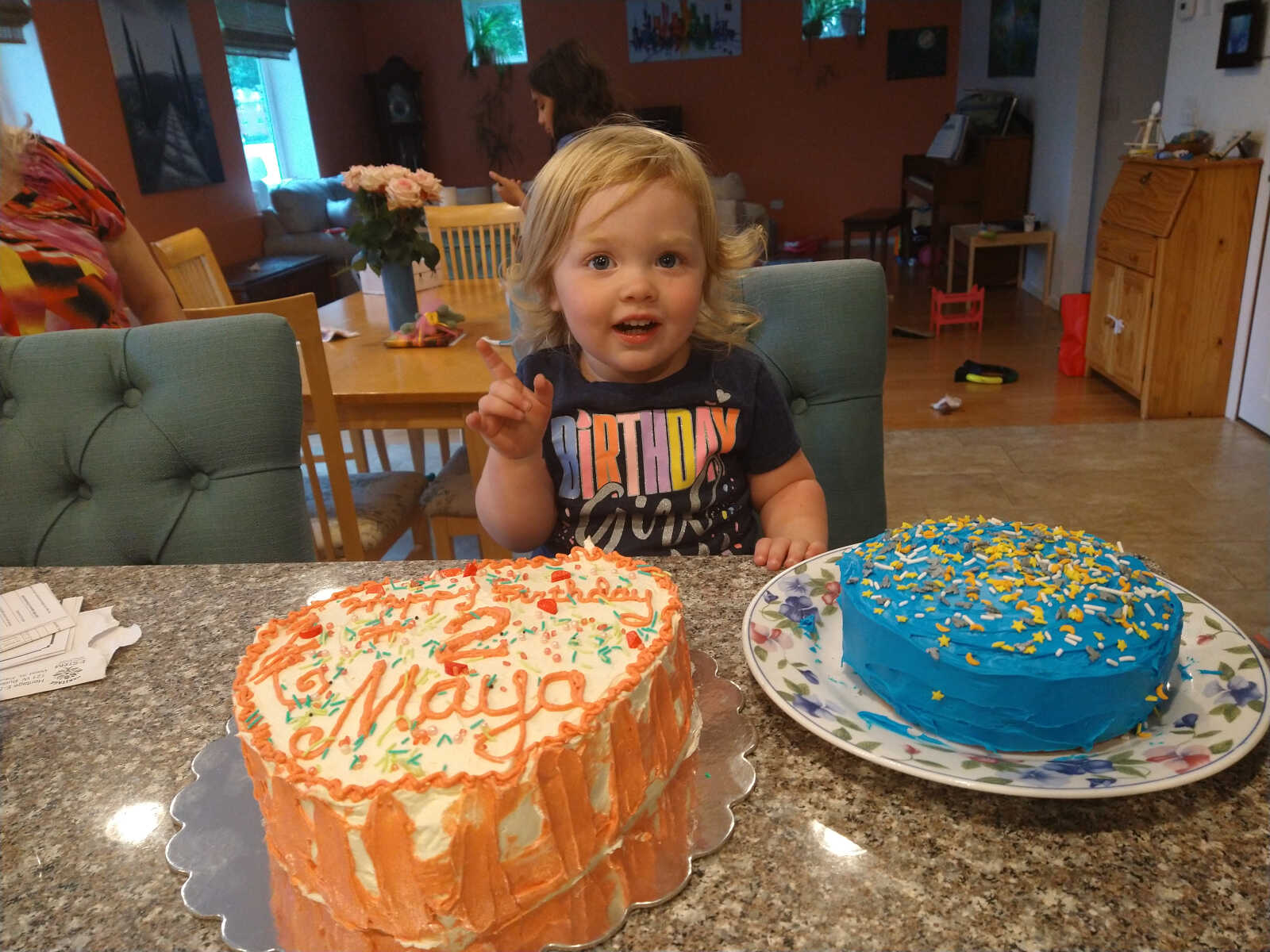 ...Celebrating!

My dad also made a cake for Maya, which didn't taste like it was made by a two year old.


Elena started 7th grade this year. So far she's enjoying it, though a lot of her best friends from last year don't share any classes with her. She and Evalyn both started tennis at their respective schools, and both are excelling thanks to all the practice and instruction they've gotten over the past two summers. Maya also returned to ECFE last week and is loving it as much or more than last year.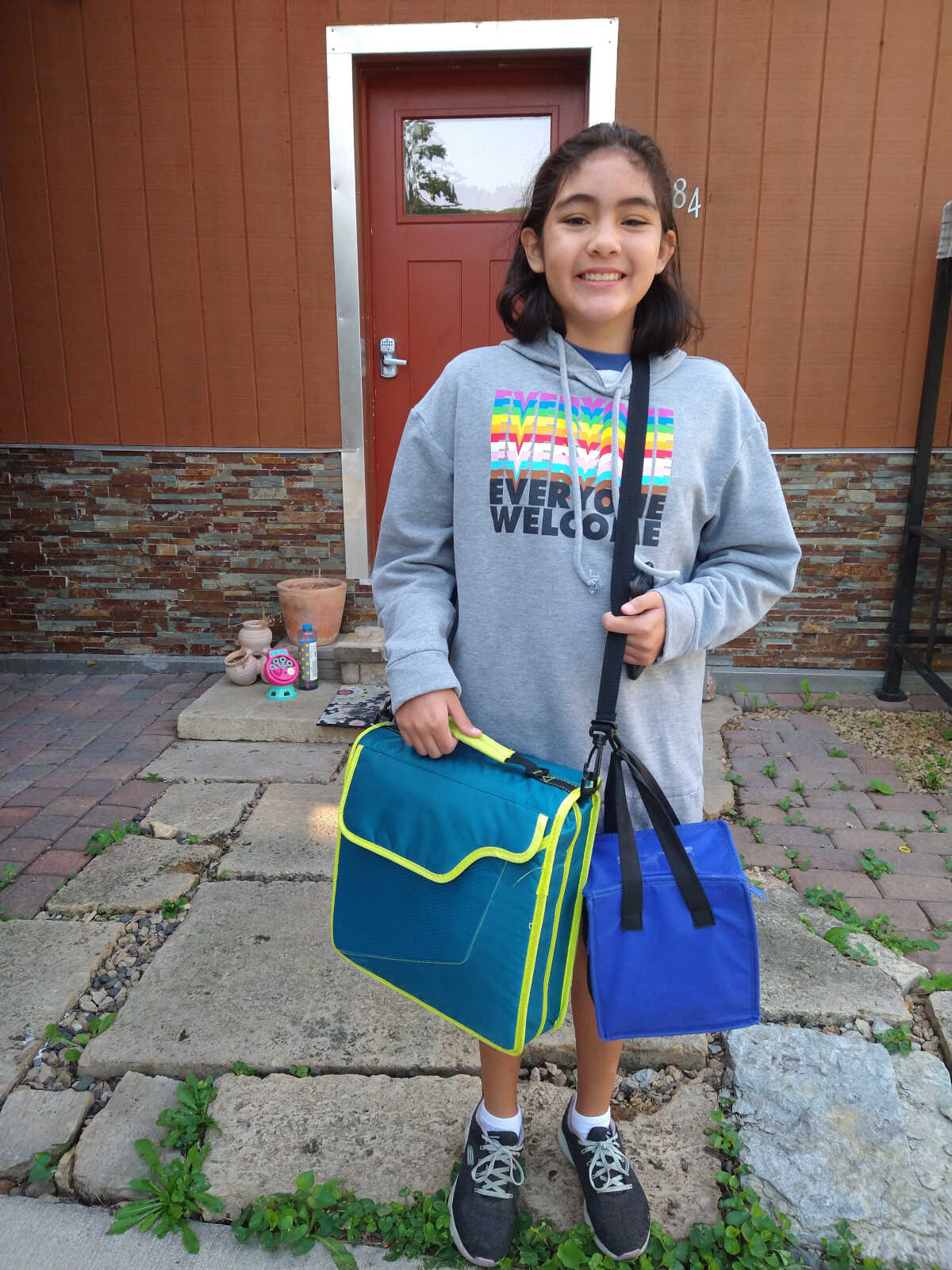 Obligatory first day of school picture


In addition to all of the big things, we managed to squeeze in a lot of smaller stuff too: trips to Valley Fair, Saints games, parties with friends and family, concerts, and trips to lakes and pools. We went to the Ellsworth Cheese Curd Festival, the Pine City Rodeo, the Como Zoo, and the State Fair. The girls saw Wicked. We went to the Twin Cities Pride festival and parade, where Maya erroneously learned that all flags are called "pride." We also went to an Albert Lea Community Theater production of Willy Wonka and The Chocolate factory starring three Holcomb's-- Larry, Rosanne, and Evalyn. We went to the Treasure Island Casino celebration on the Fourth of July weekend, with a great ABBA tribute band and an impressive fireworks display. We helped out the Waseca Country Horse Thief Detectives, who boast of having not left any stolen horse unrecovered since 1864. We also returned to the White Bear Lake Independence Day celebration, which was just as good as last year.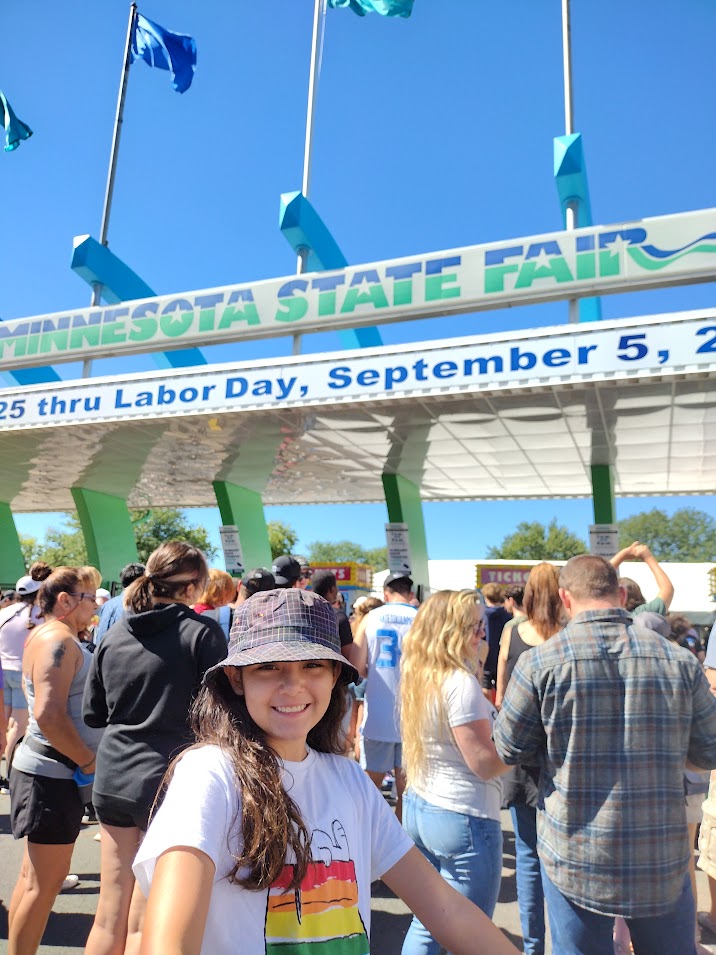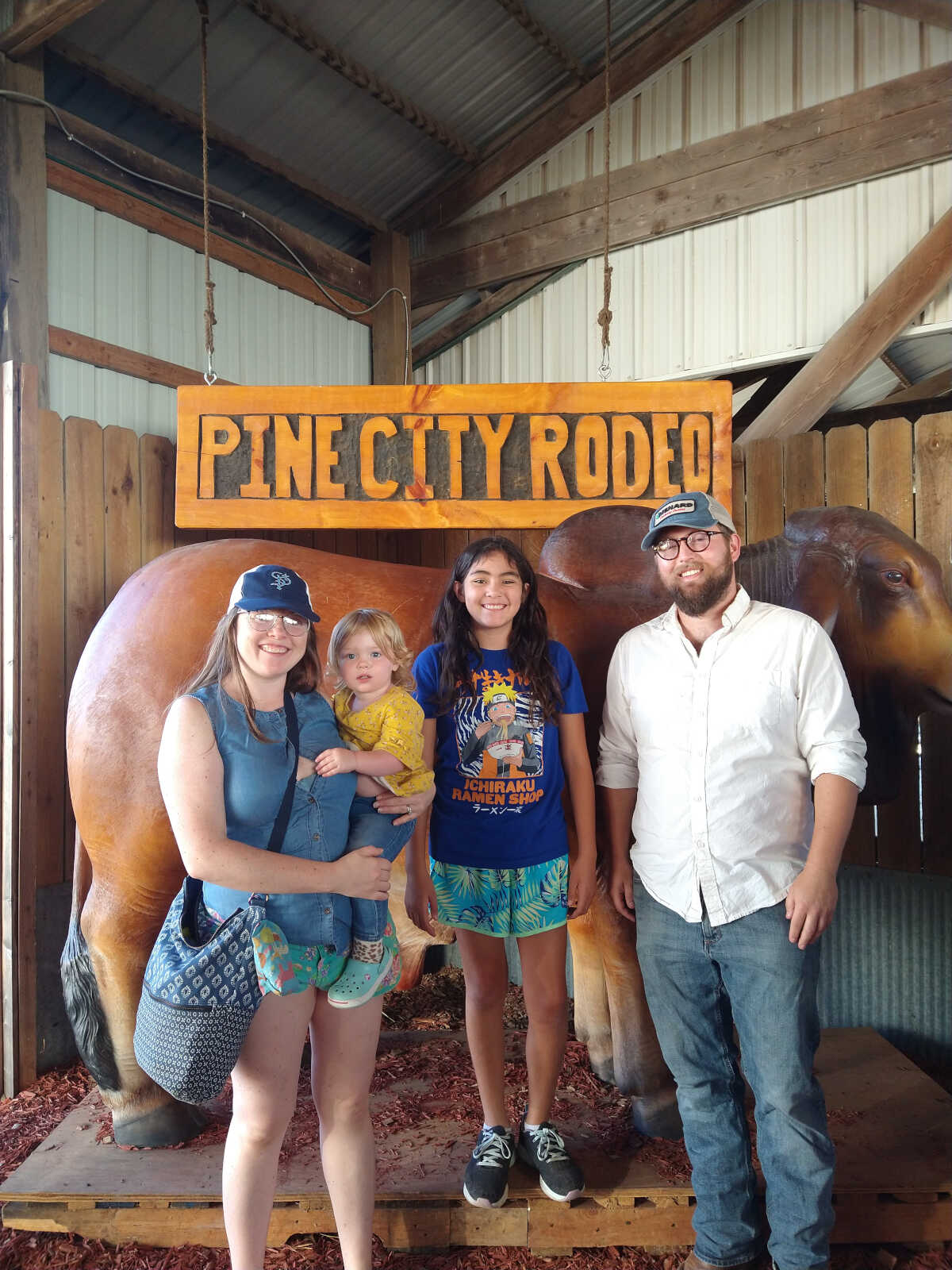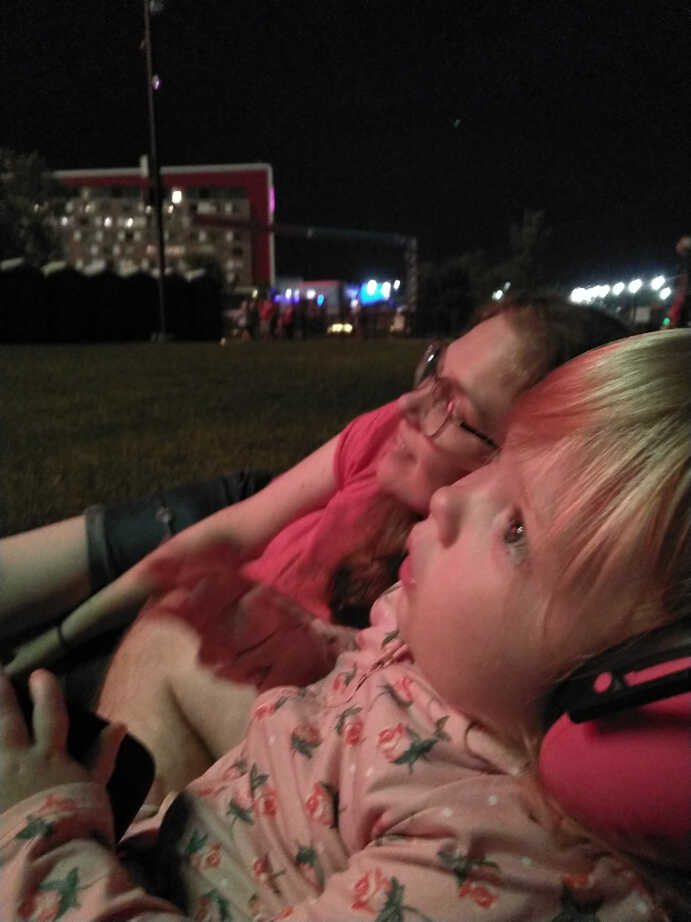 Maya got to watch three fireworks shows this summer!


I'm already really excited for what fall will bring. We have at least one trip slated and a lot of events, but for the most part I think we're slowing down for the year. It'll be a welcome break after another spring and summer that were bursting at the seams.







Disclaimers:

*the contents of this "meal" may not have qualified as dinner