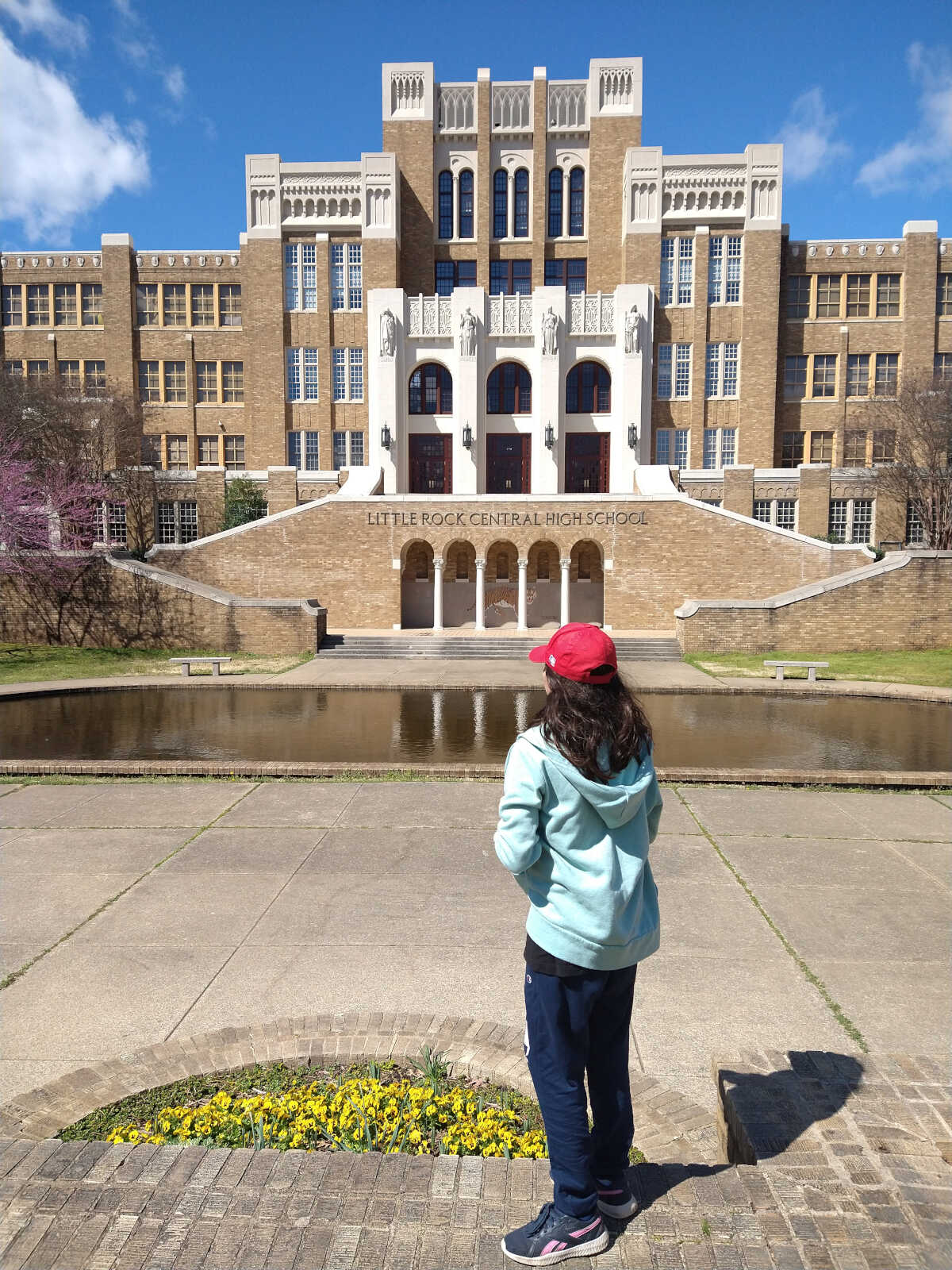 Our Spring Break 2022!
June 19th, 2022
We kicked off the Spring with a big Spring Break road trip through the Southern United States. The first night, we drove though the night and ended up in Little Rock, Arkansas on Thursday morning. We got biscuits and coffee and went to the Little Rock old Central High School and museum. We got to learn about the Little Rock Nine in an immersive setting. It was a sobering experience as we walked the same sidewalks as those brave students walked every day through angry white mobs. The school was a breathtaking monument to American racism, built entirely with the funds that were supposed to be split between two schools (one for black students, one for white students). The black citizens were left to crowd fund a building for their children to be educated, while the white students were left with an exquisite facility financed by black and white taxpayers alike.

After leaving the high school, we went to a cool replica of an old mill that's now a lovely public park. The next day we visited Bill Clinton's presidential library. We walked around downtown Little Rock and along the river. We ended the day by playing at a local playground.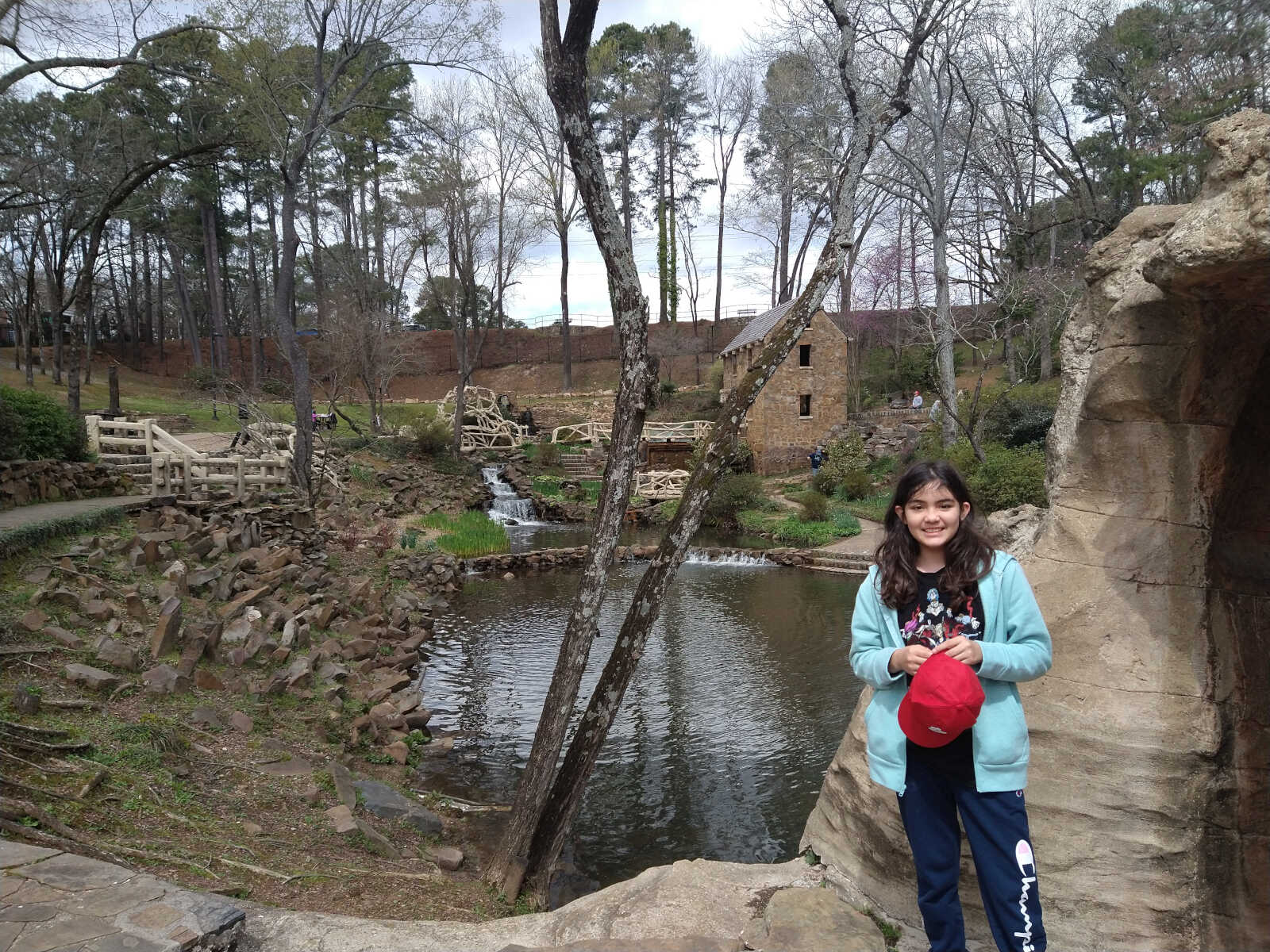 This is the replica mill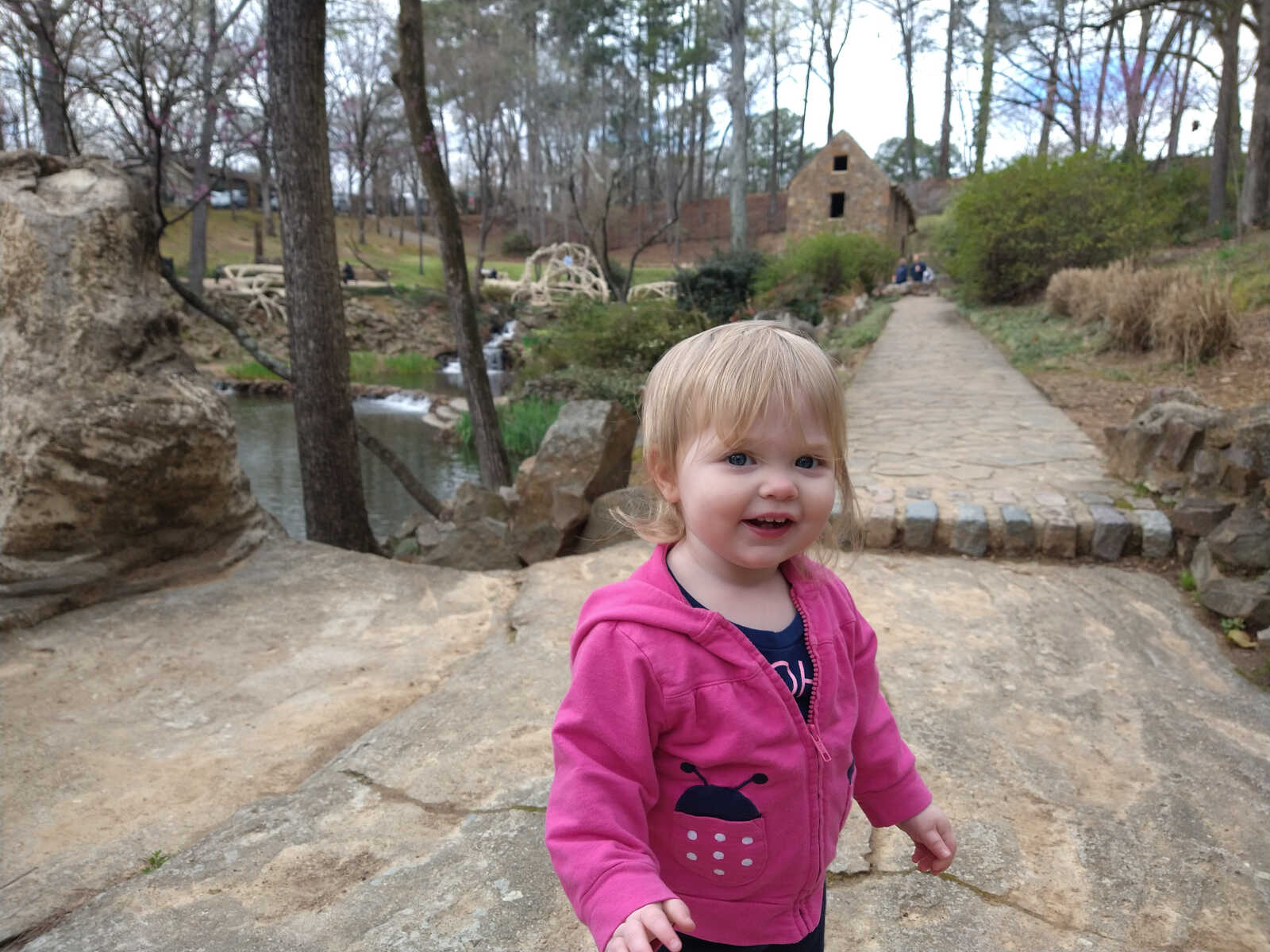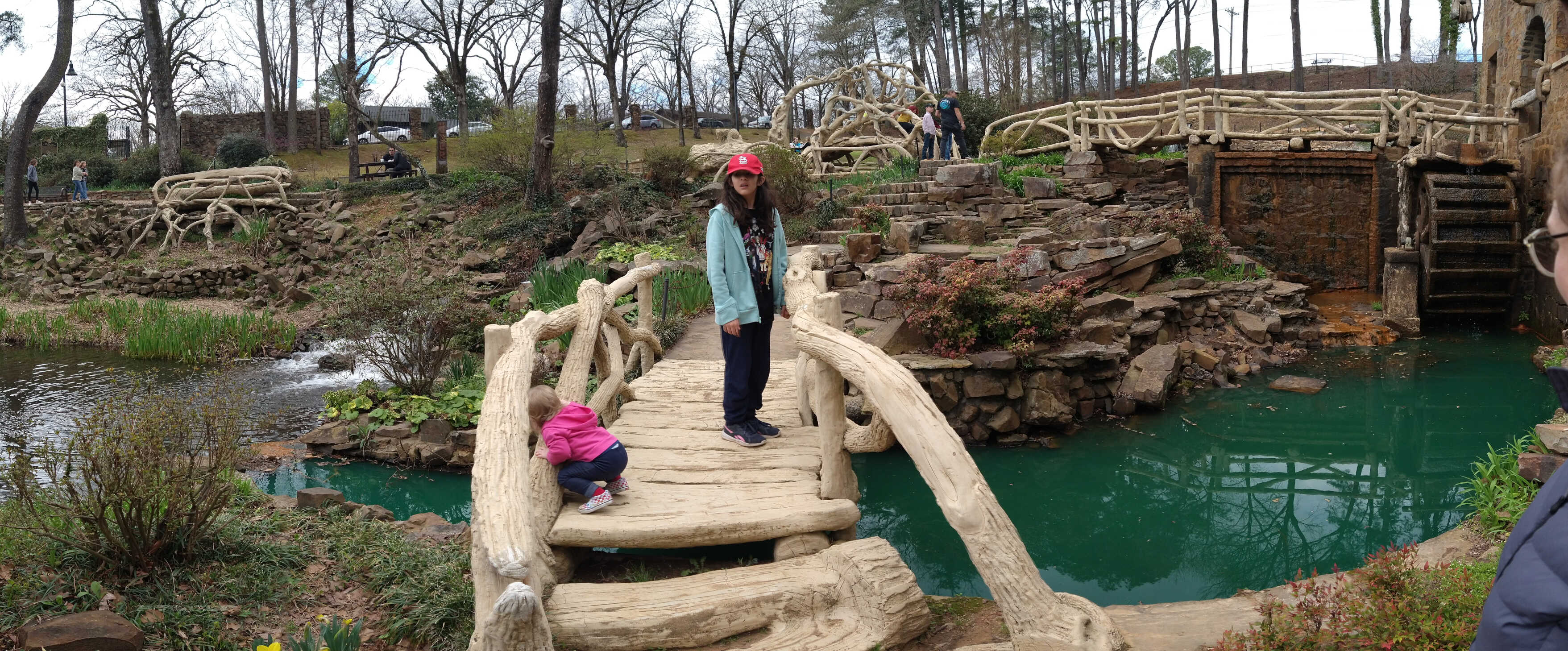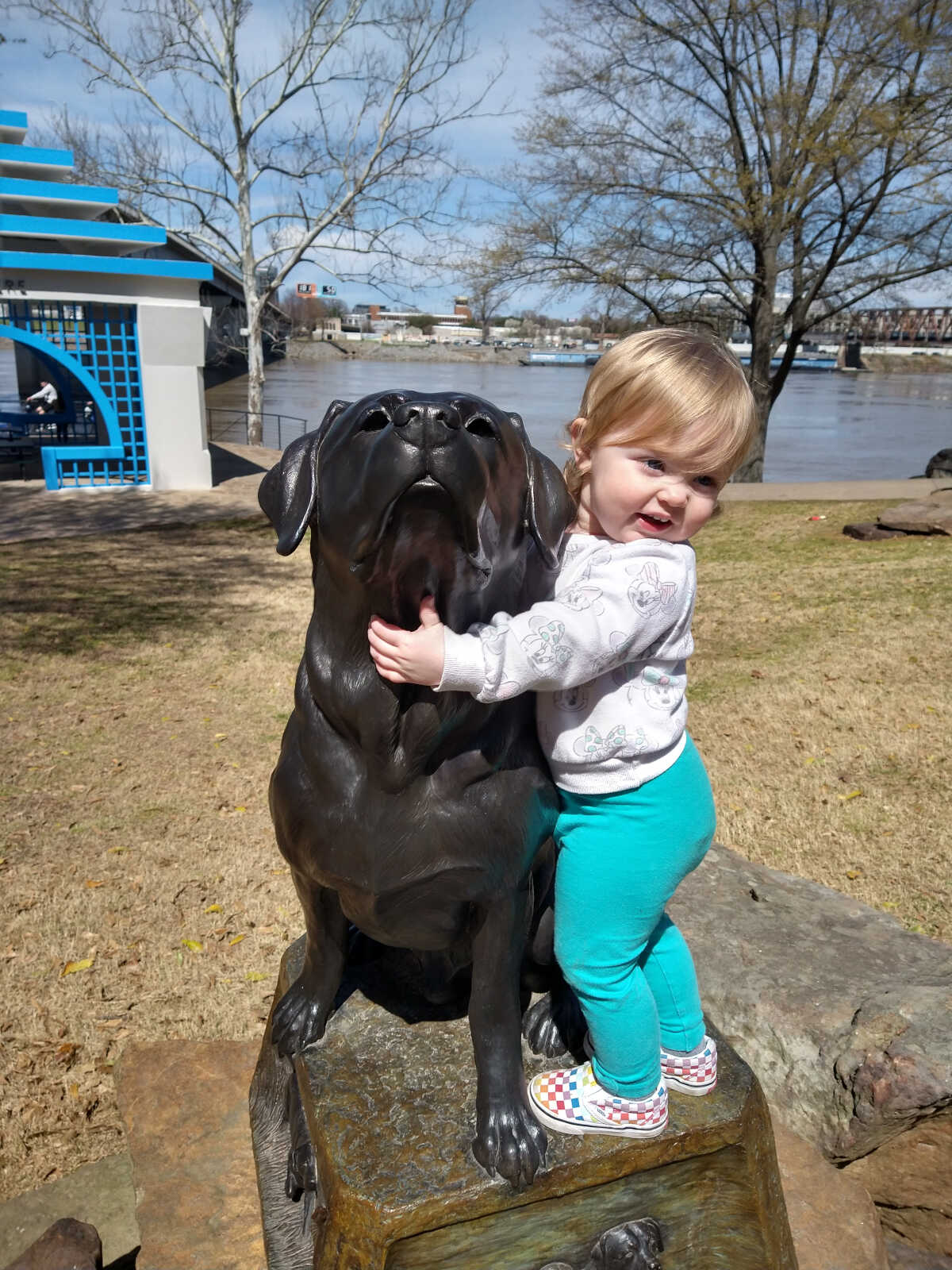 In Little Rock there is a beautiful walkway along the river filled with play areas and sculptures. Maya likes the dog sculptures best.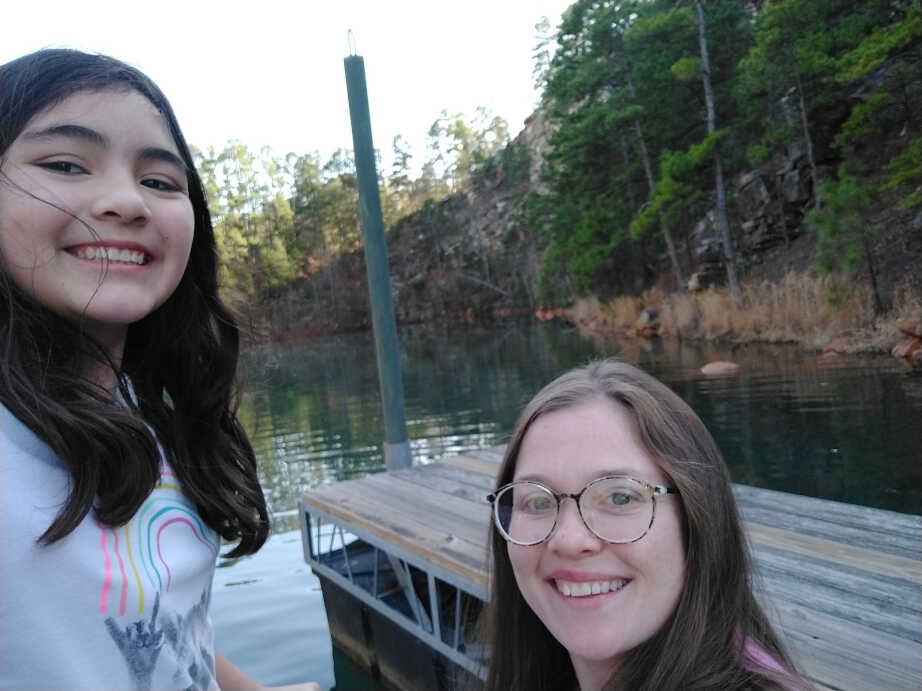 We went to a nice scenic overlook before leaving town.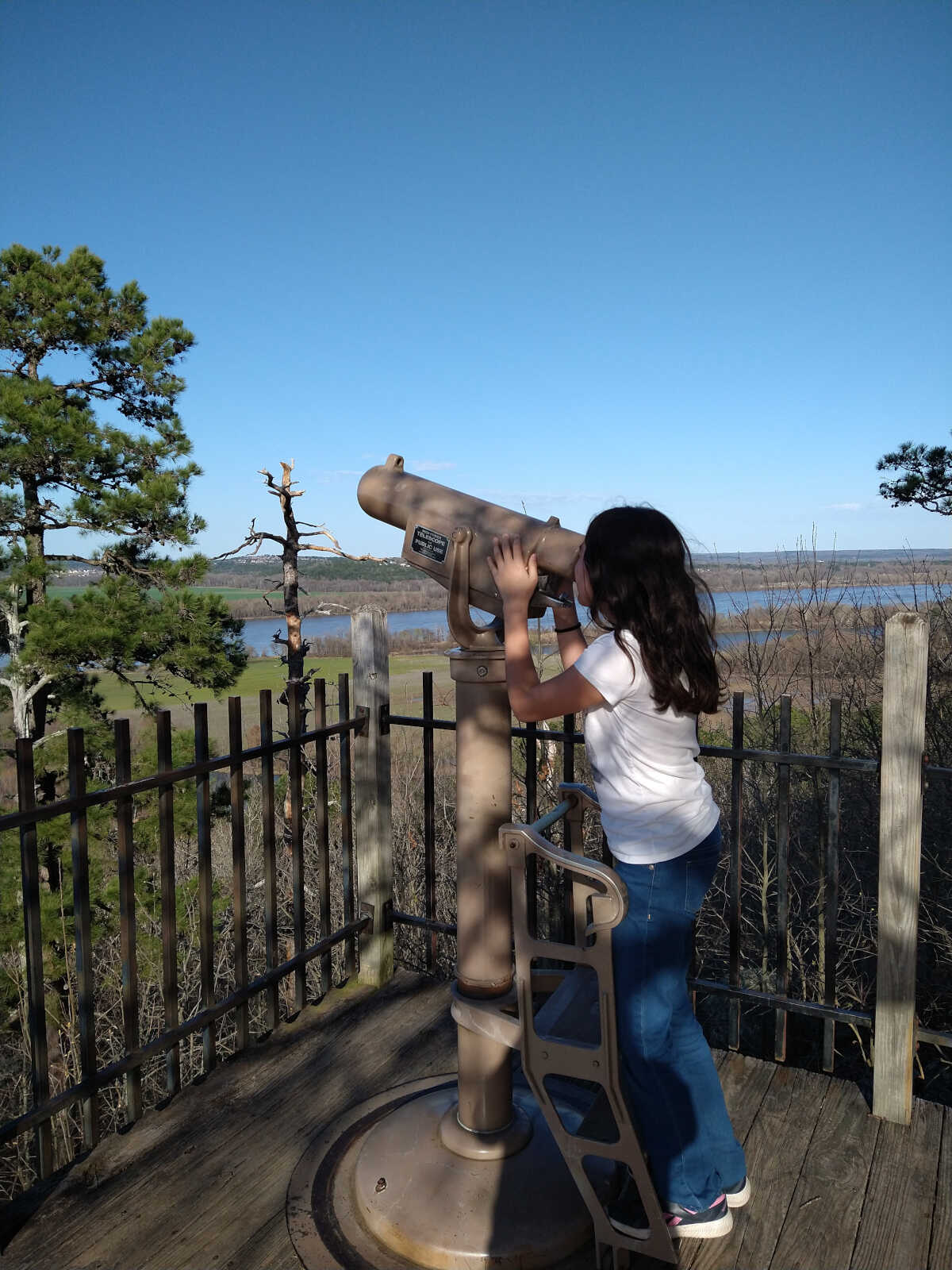 The next day we went to Jackson, Mississippi. We went to their civil rights museum, where Elena was extremely impacted by the story of Emmett Till's lynching. After the museum we went to a local playground. We didn't find much to do in Jackson and we were ready to spend some time in the Big Easy.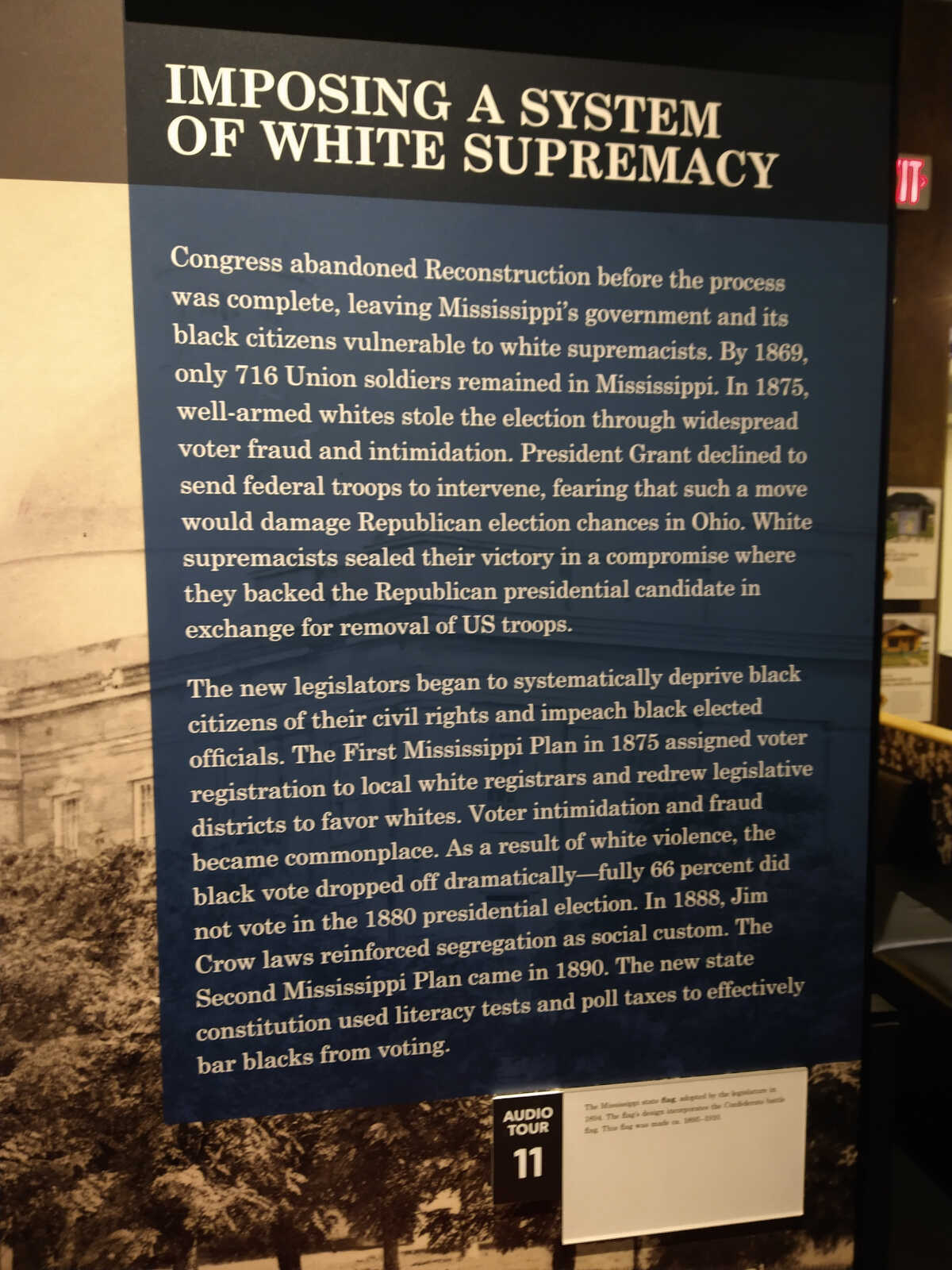 From the Civil Rights Museum in Jackson. Southern states had to impose systems of voter suppression in order to maintain white control over the government. Voter suppression continues to be one of the primary methods of maintaining white power in our governments.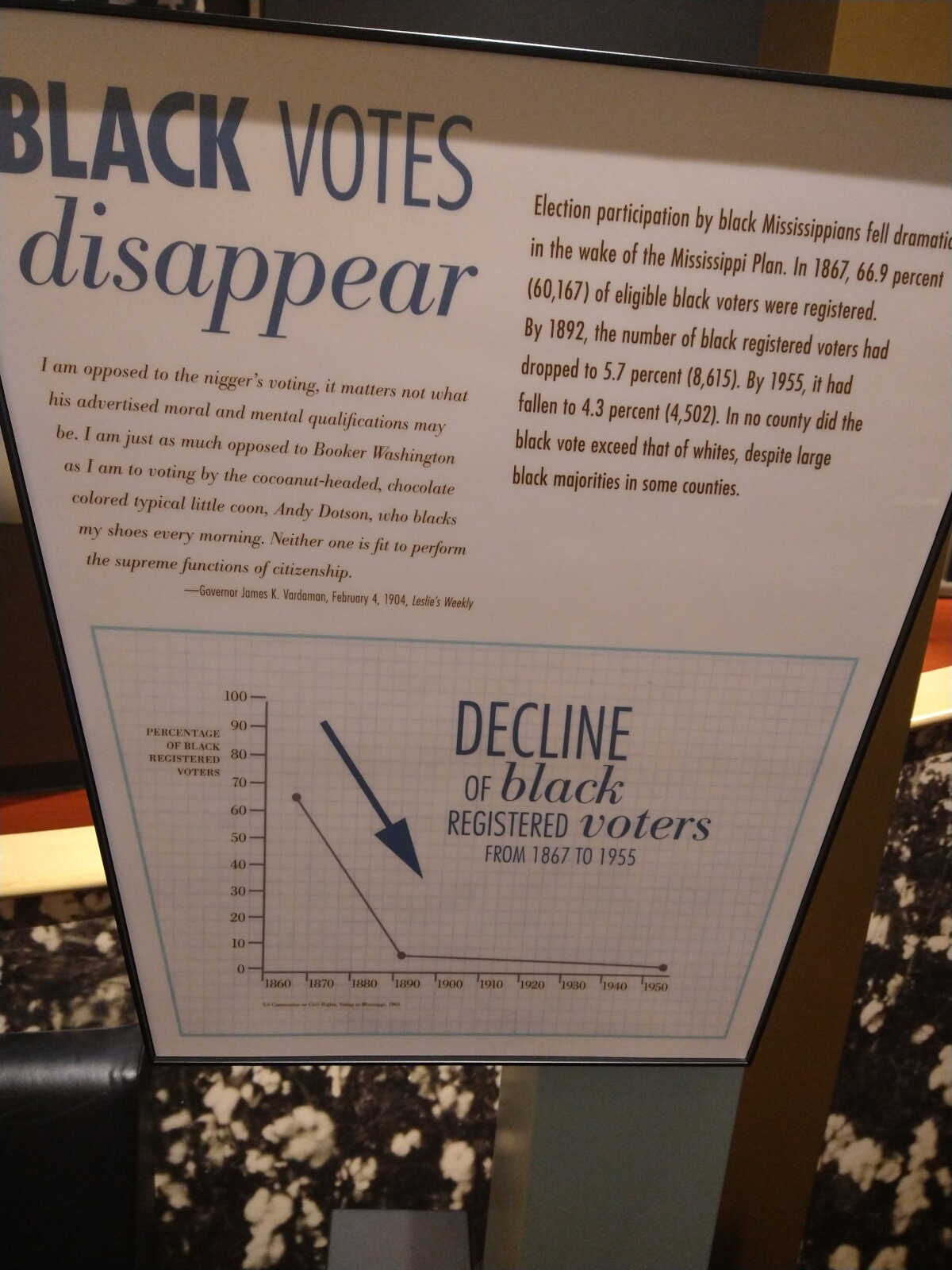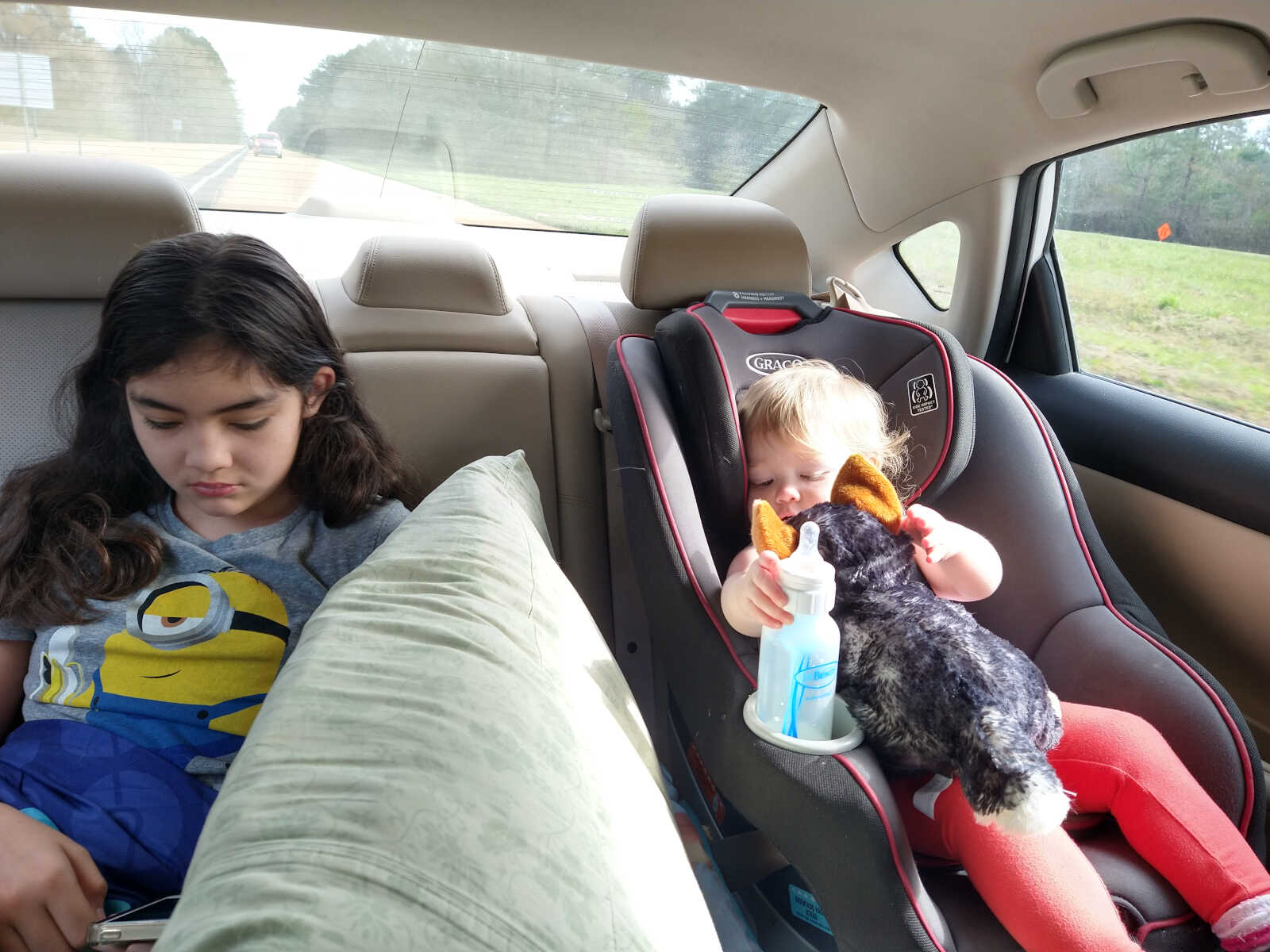 In our family, you need to know how to travel in the car

The next day we drove to New Orleans. We started by going to a small music festival at a local synagogue. It was nice, but way too hot to be hanging out in a Louisiana parking lot. We found the place we were staying, the Blue60 Guest House. If you are planning a trip to NOLA, I definitely recommend staying at the Blue60 Guest House. It was so cozy and inviting, we felt right at home throughout our stay. There was a beautiful garden and a friendly cat that the girls loved playing with. After unpacking, we headed straight for the French Quarter. It was so great seeing the Quarter in person after all these years of dreaming about it. We found a cool, little, free museum on Bourbon St. that had great historical artifacts and art relating to the New Orleans Creole people. I learned that Edgar Degas' mother was a Creole from New Orleans. Next we found a nice little courtyard on Bourbon that served food and had a live Jazz band. We got beignets, gumbo, shrimp etoufee, and I had a sazerac. It was a great way to dine on our first night in New Orleans. As we were leaving the restaurant a wedding parade was going by. We went home and had a relaxed evening at our home away from home, with a brief excursion to a local dinner spot.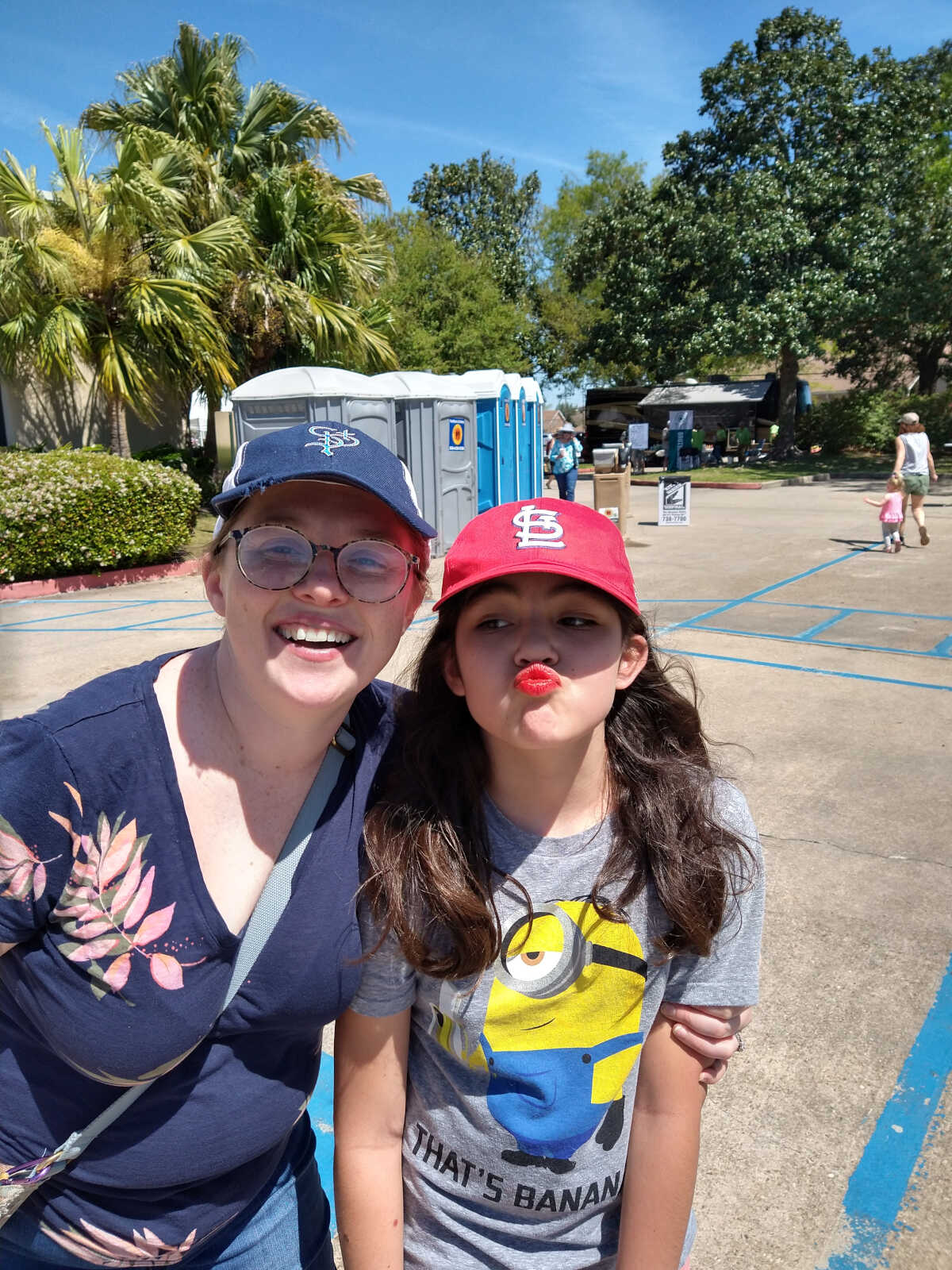 Elena got a red sno cone at the festival, can you tell?!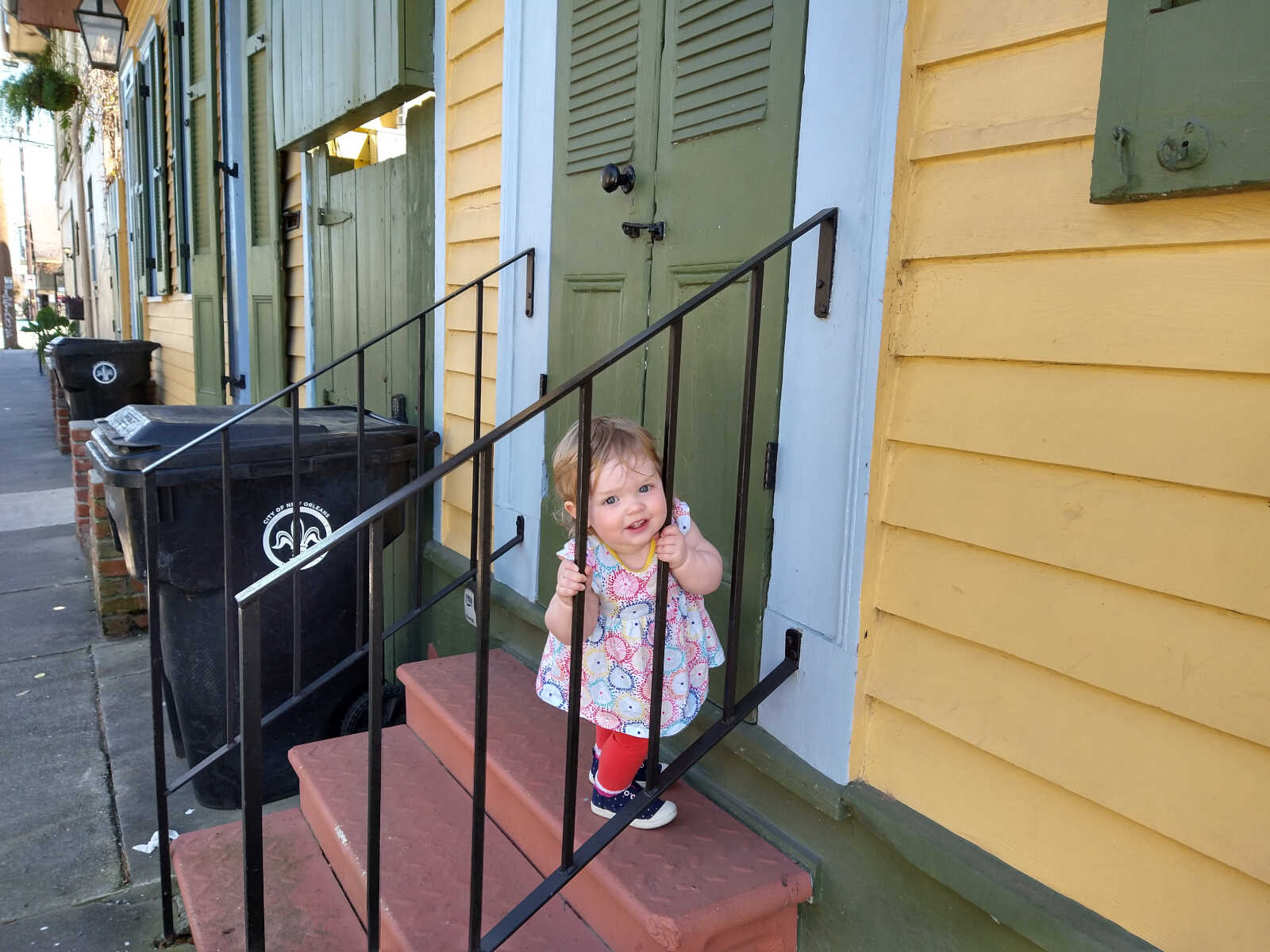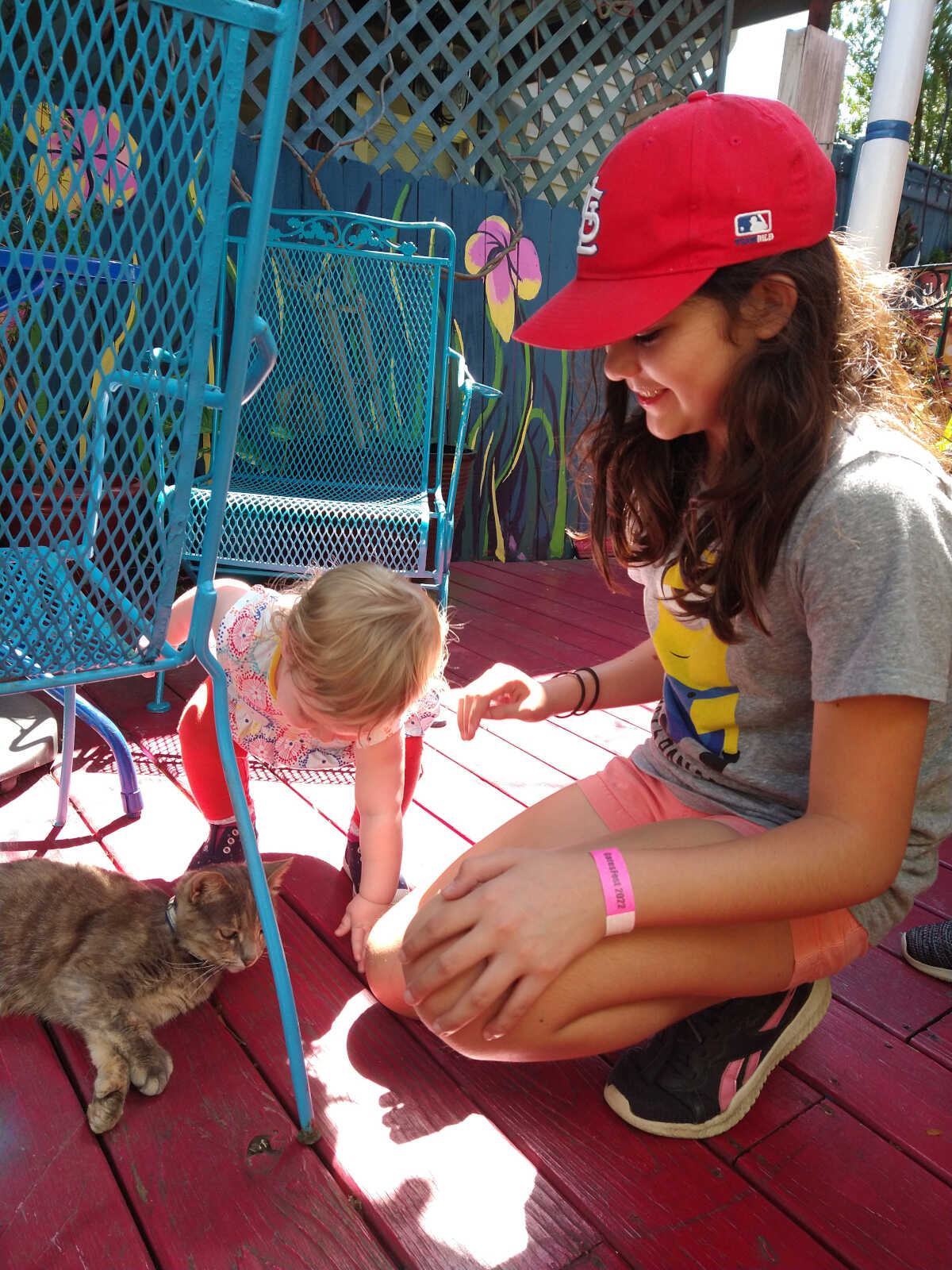 This cat provided endless entertainment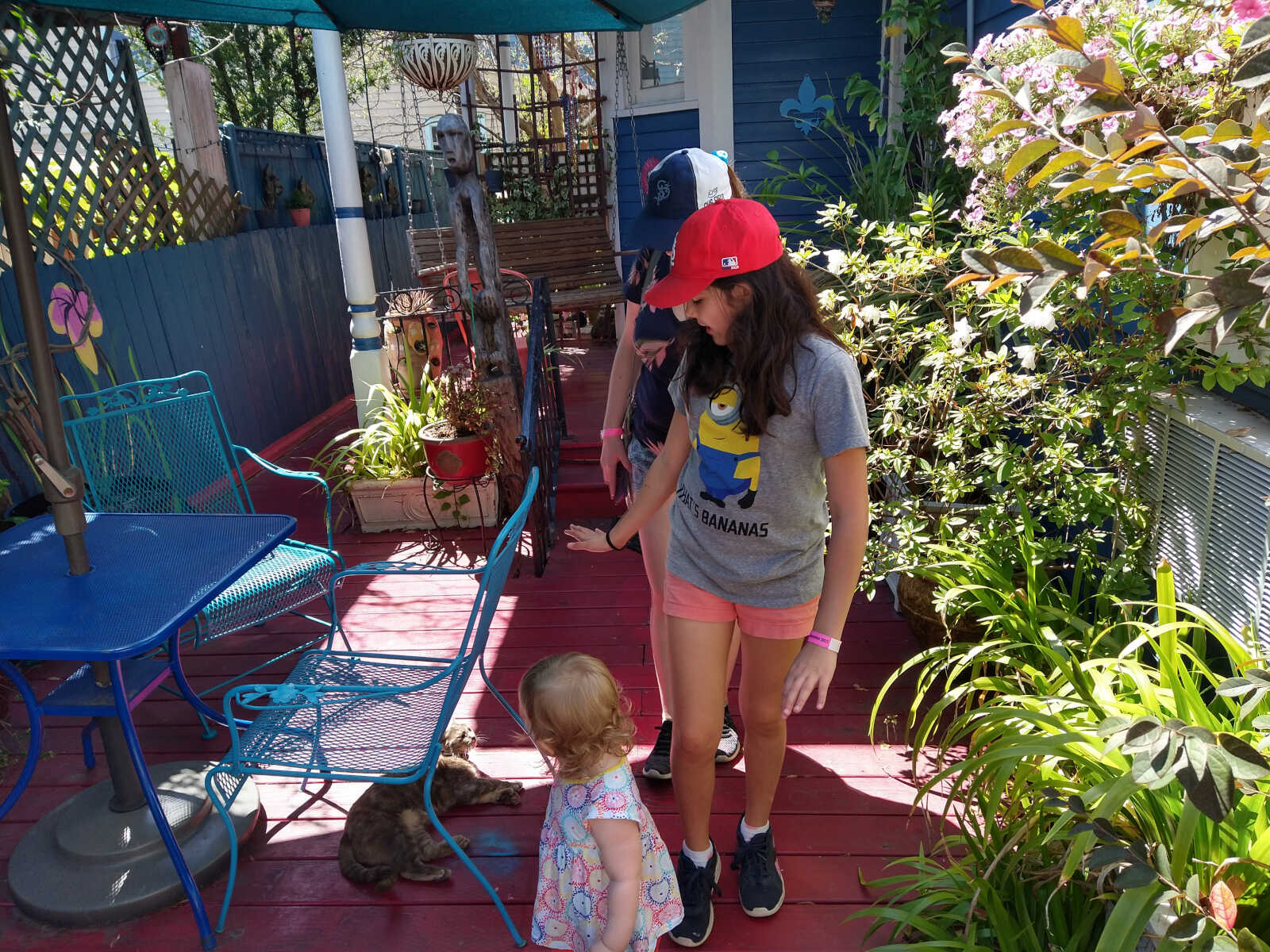 "Bye-bye kitty!"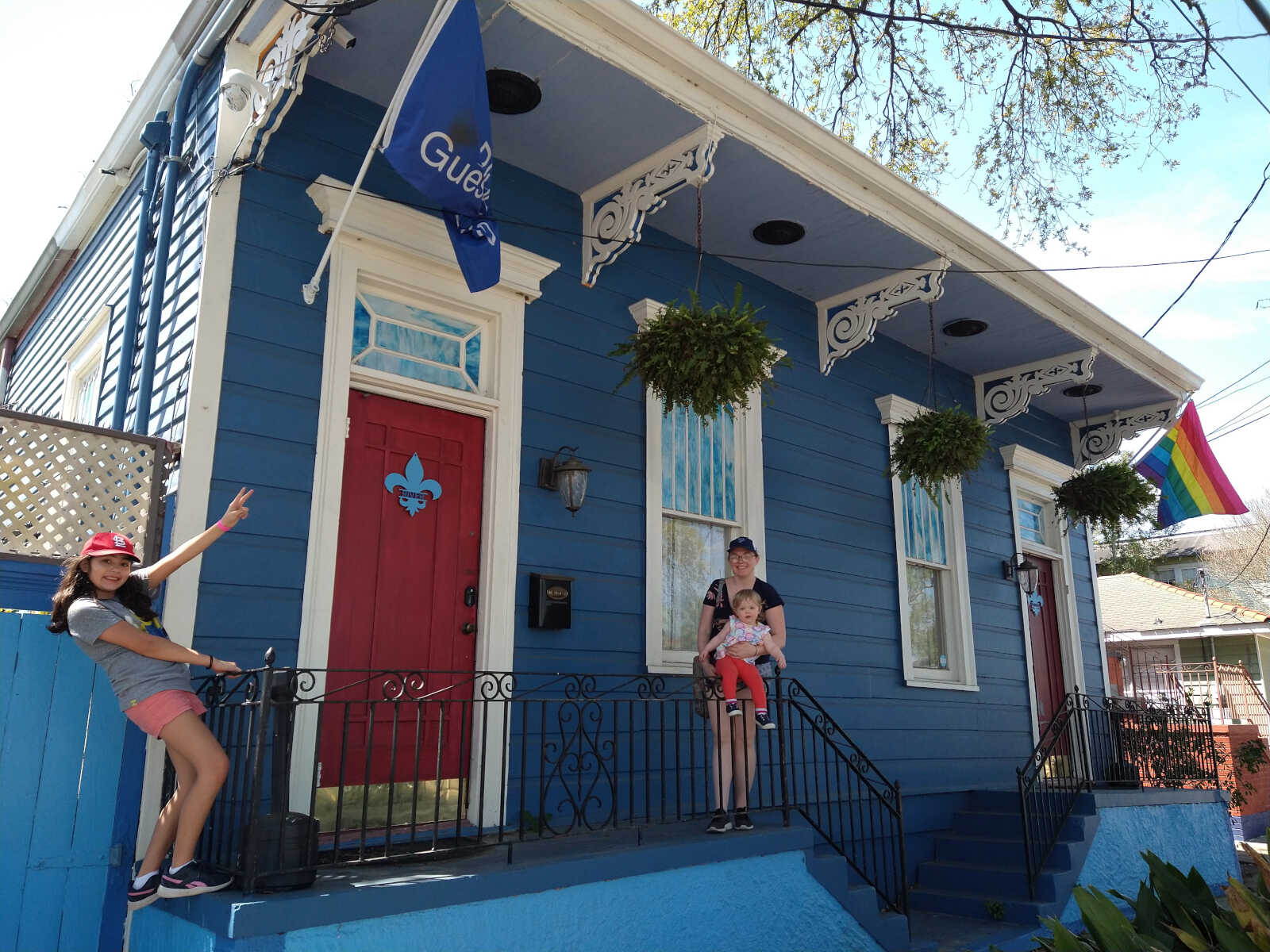 I took lots of photos at the Blue60 because it was just such a lovely place to spend time.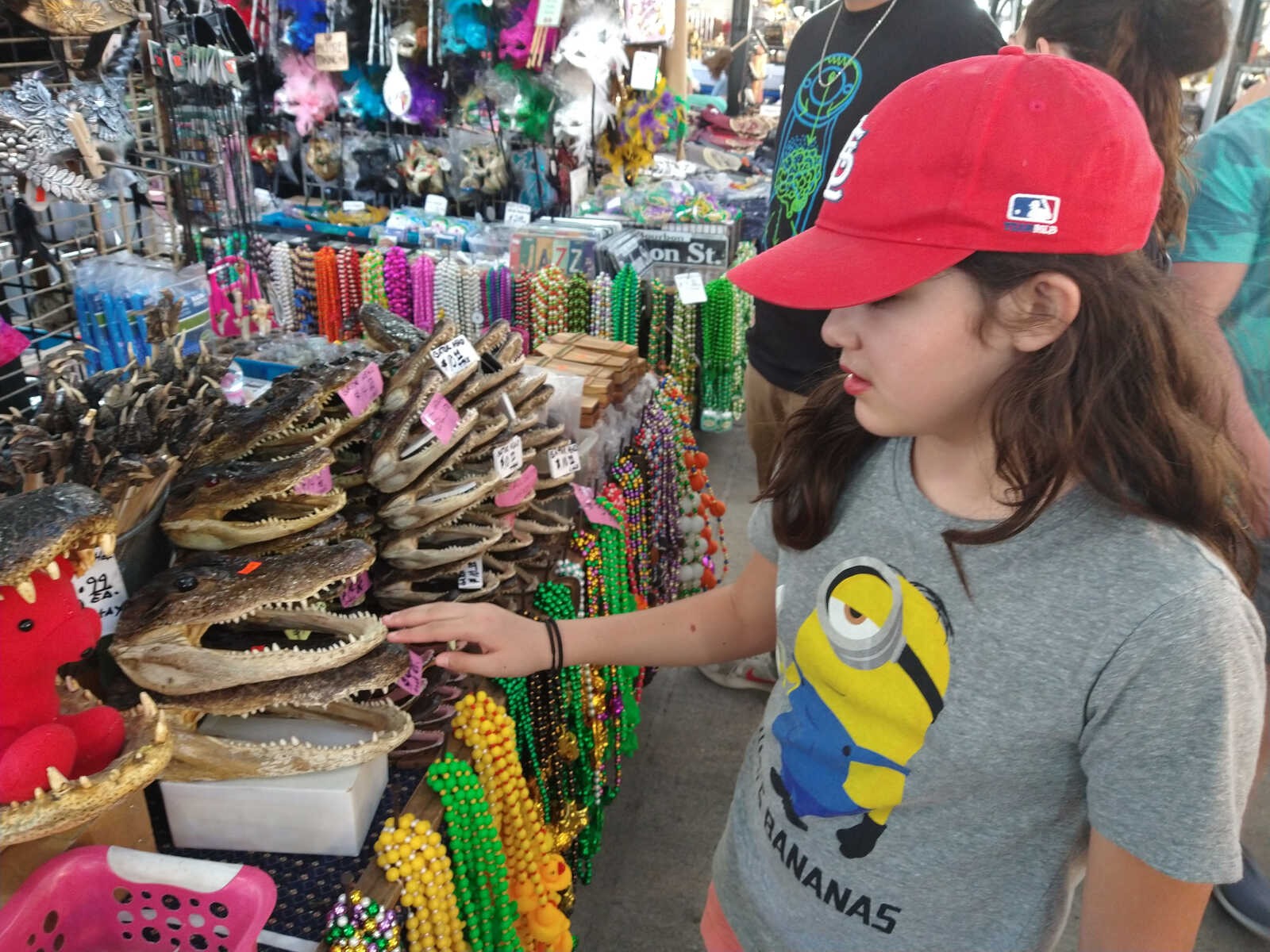 I made her touch the alligator teeth. Is that child abuse?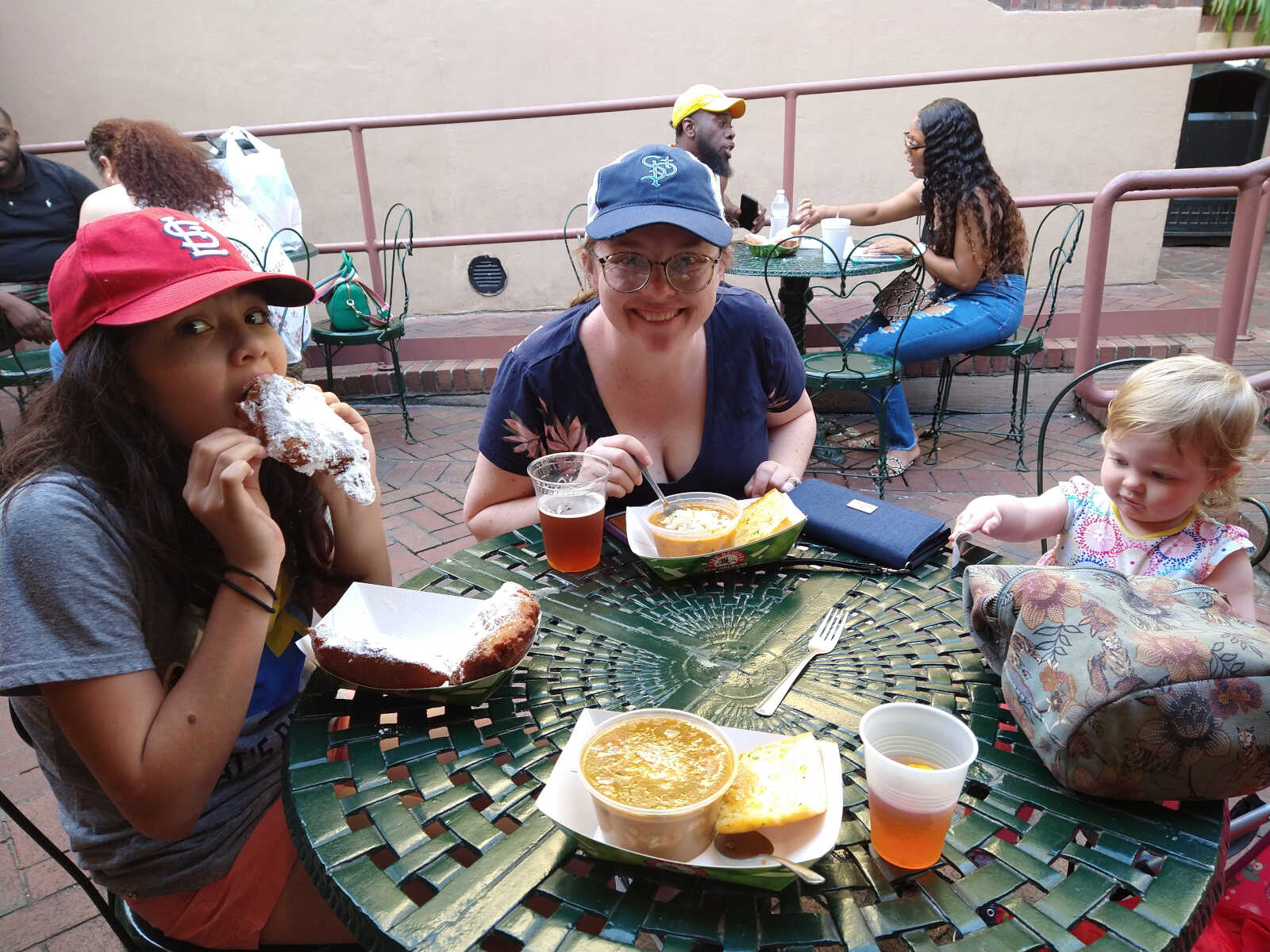 A stellar lunch, with stellar music at the Musical Legends Park on Bourbon St.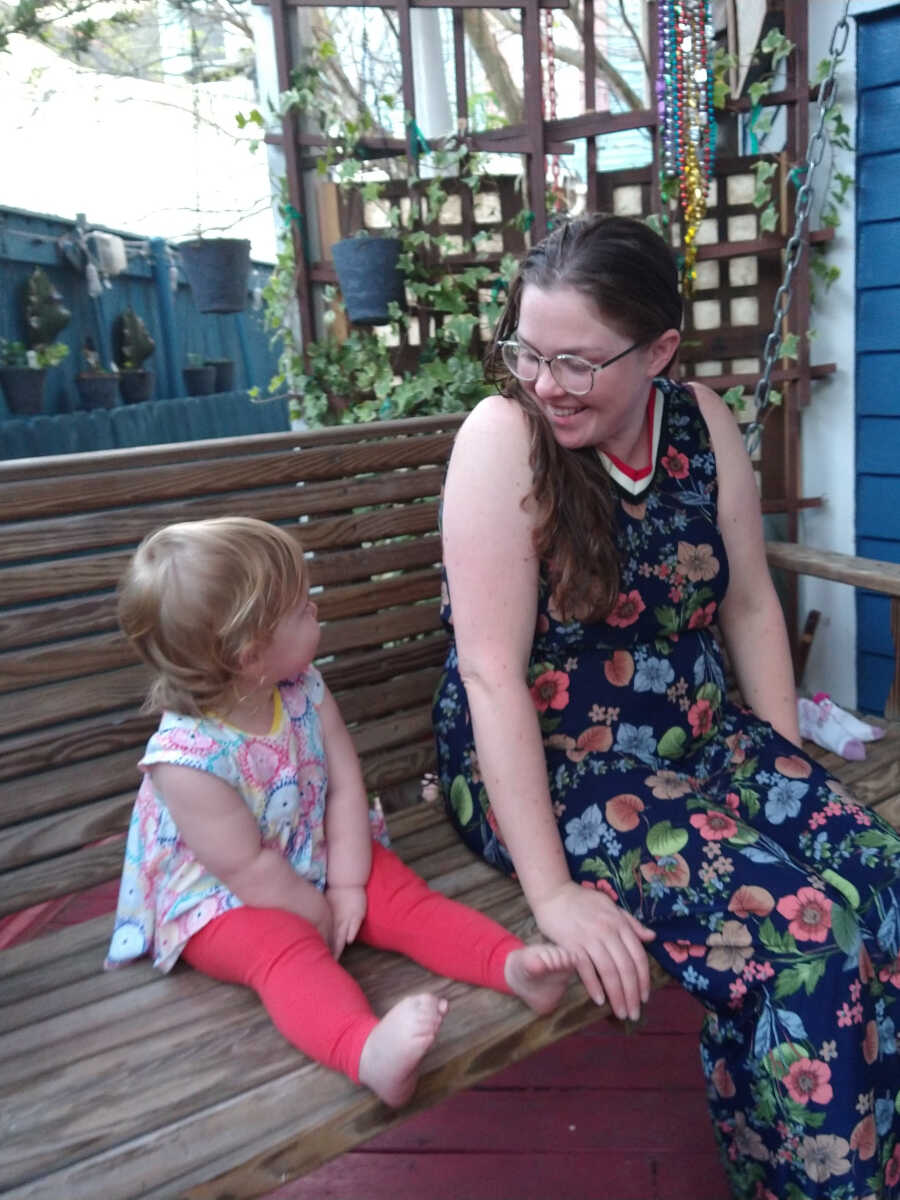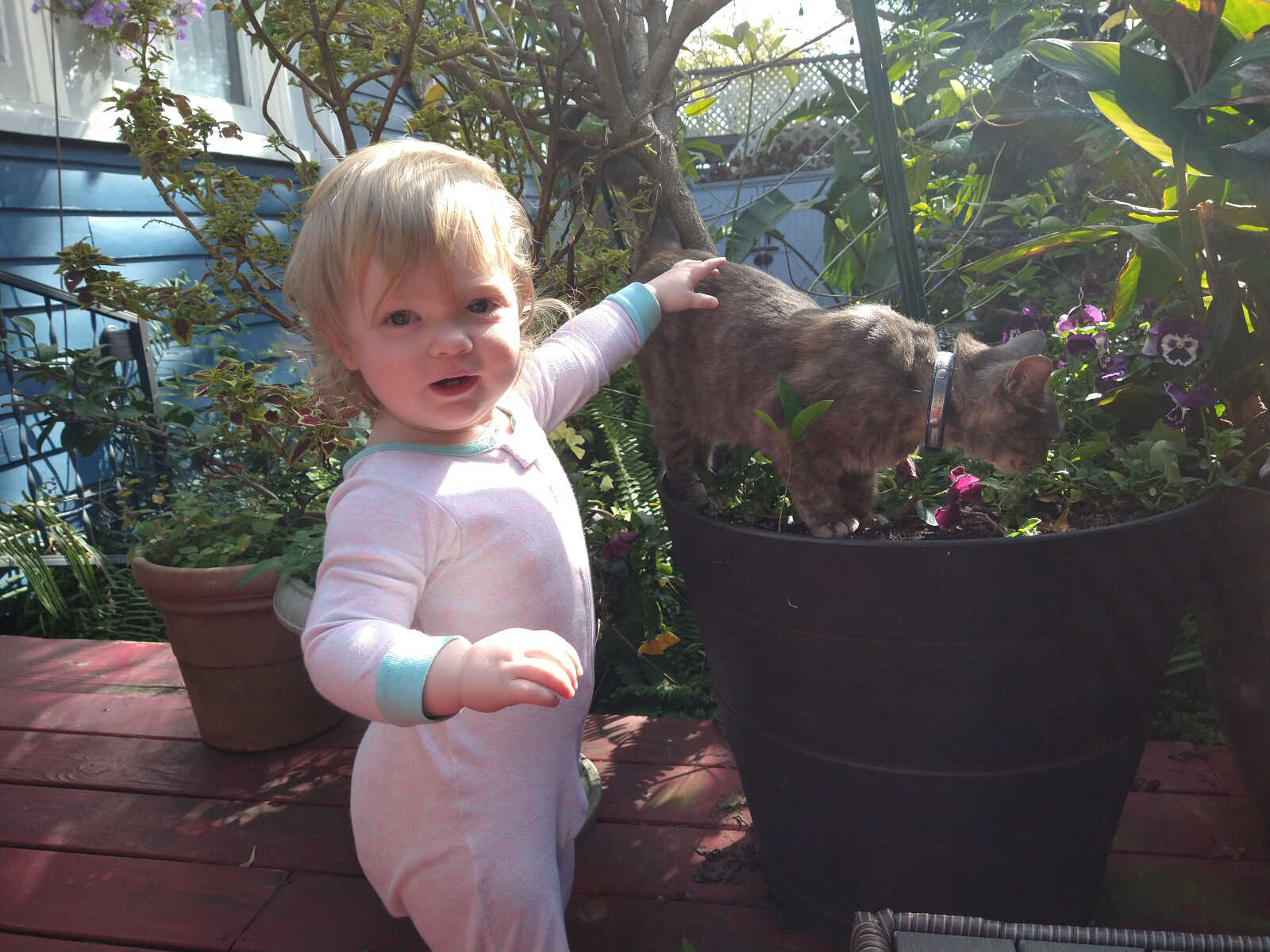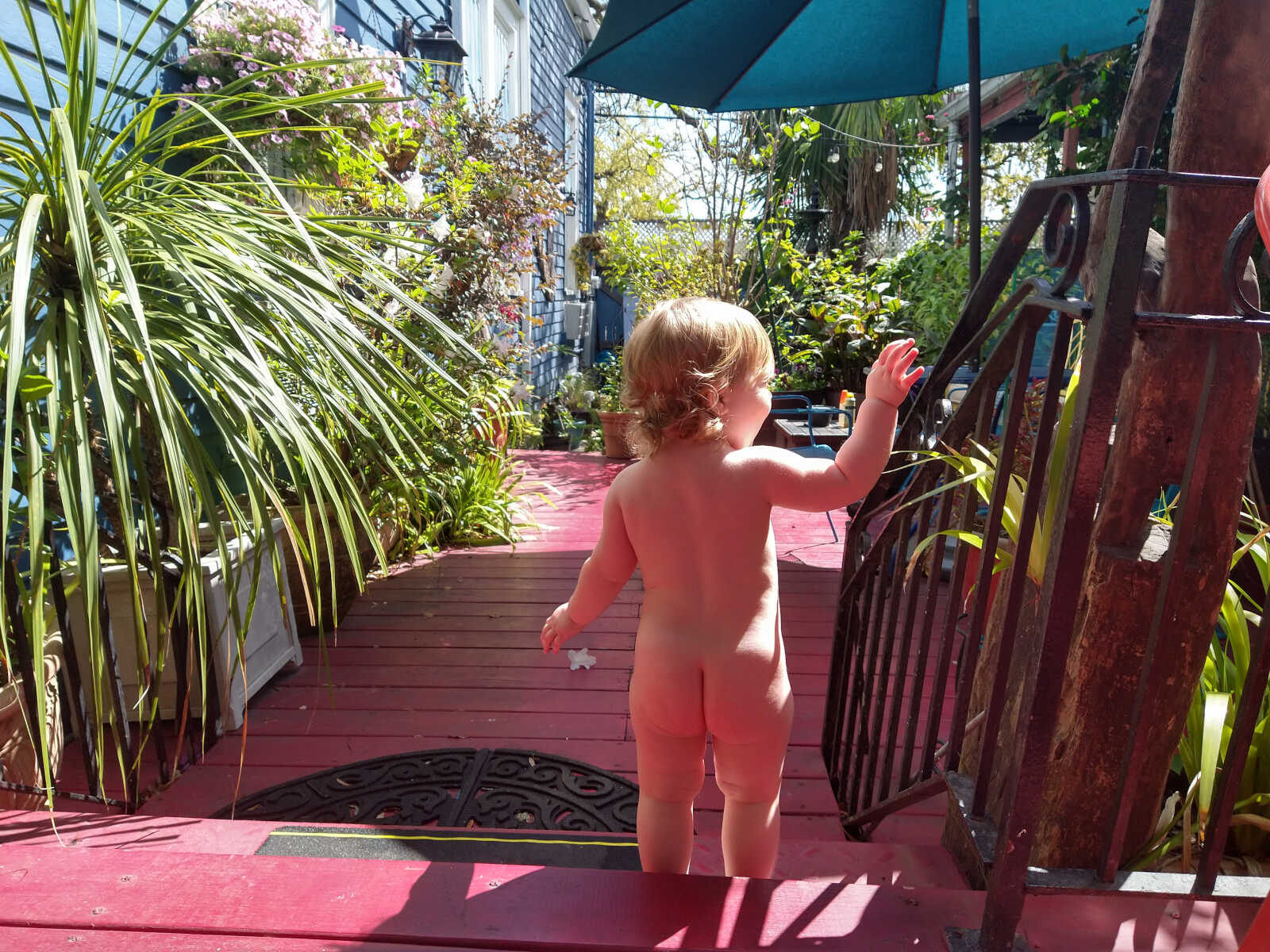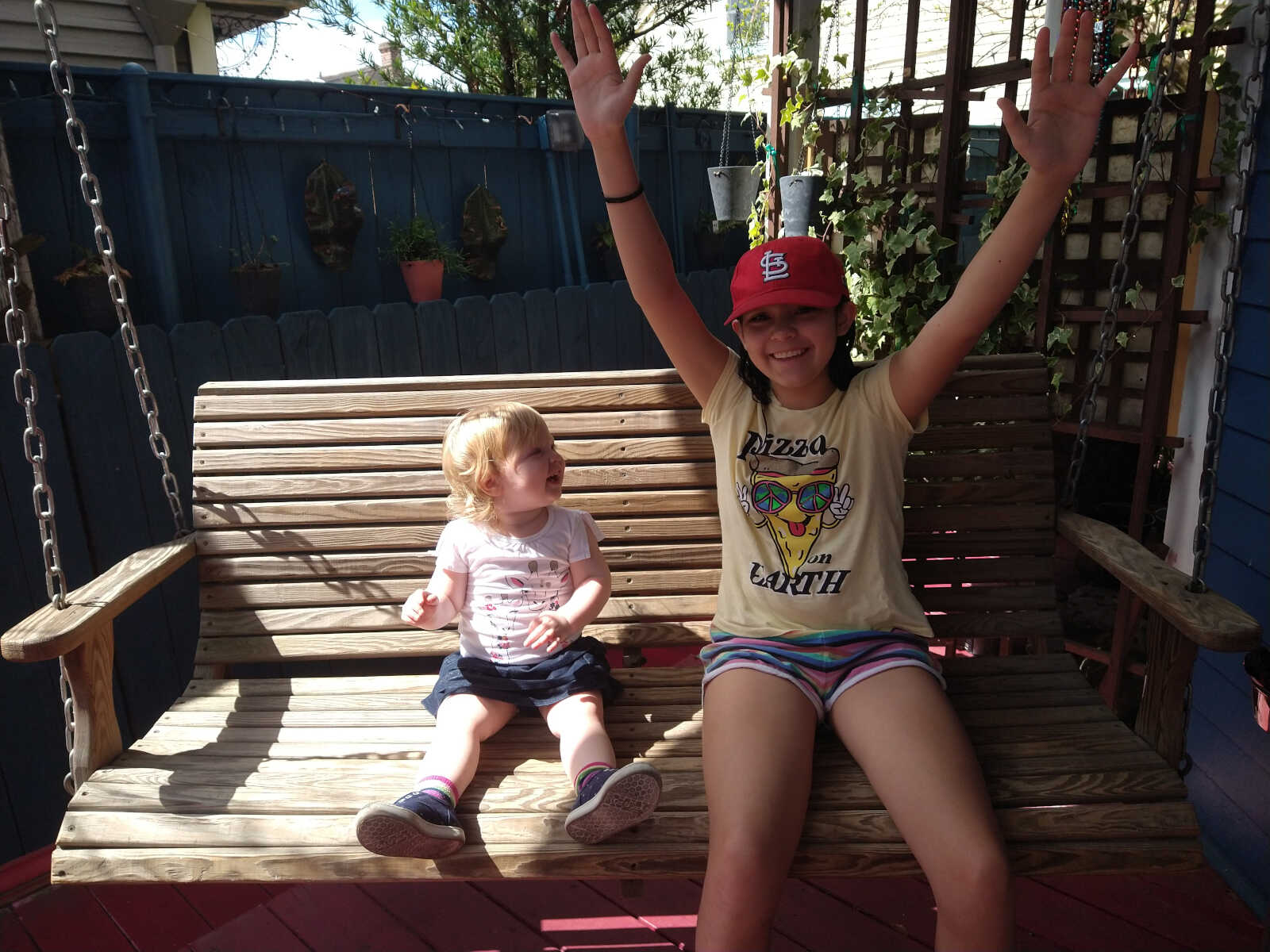 The next day we took the street car down to Kern's Mardi Gras World, a museum and working float studio. It was super cool. On our way home we stopped back in the French Quarter for dinner. First we got a Daiquiri to drink while searching for a dinner spot. After much deliberation we settled on a spot on Bourbon that had seating on the gallery. The food was very much incidental to the experience. We had a decent enough dinner with a great birds-eye-view of the excitement down on Bourbon Street. On our way home we stopped at Cafe Du Monde for some cafe au latte and beignets. After a brief rest at the crib, it was back to Jackson Square for a walking tour. It was a nighttime tour because it was a tour of haunted New Orleans. Elena found this tour totally fascinating.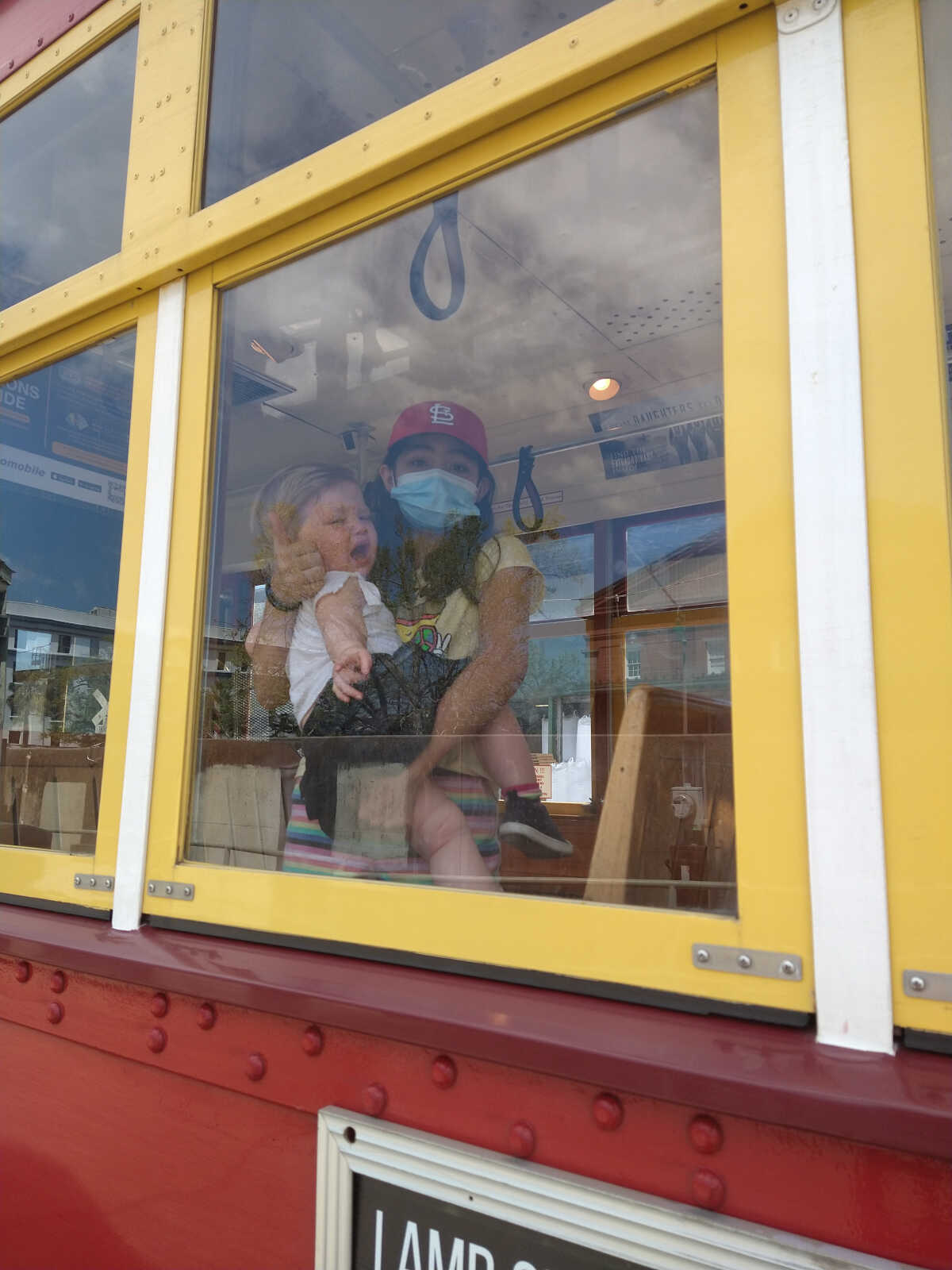 I wanted to get a picture of the girls from outside of the streetcar, but Maya thought I was trying to ditch them.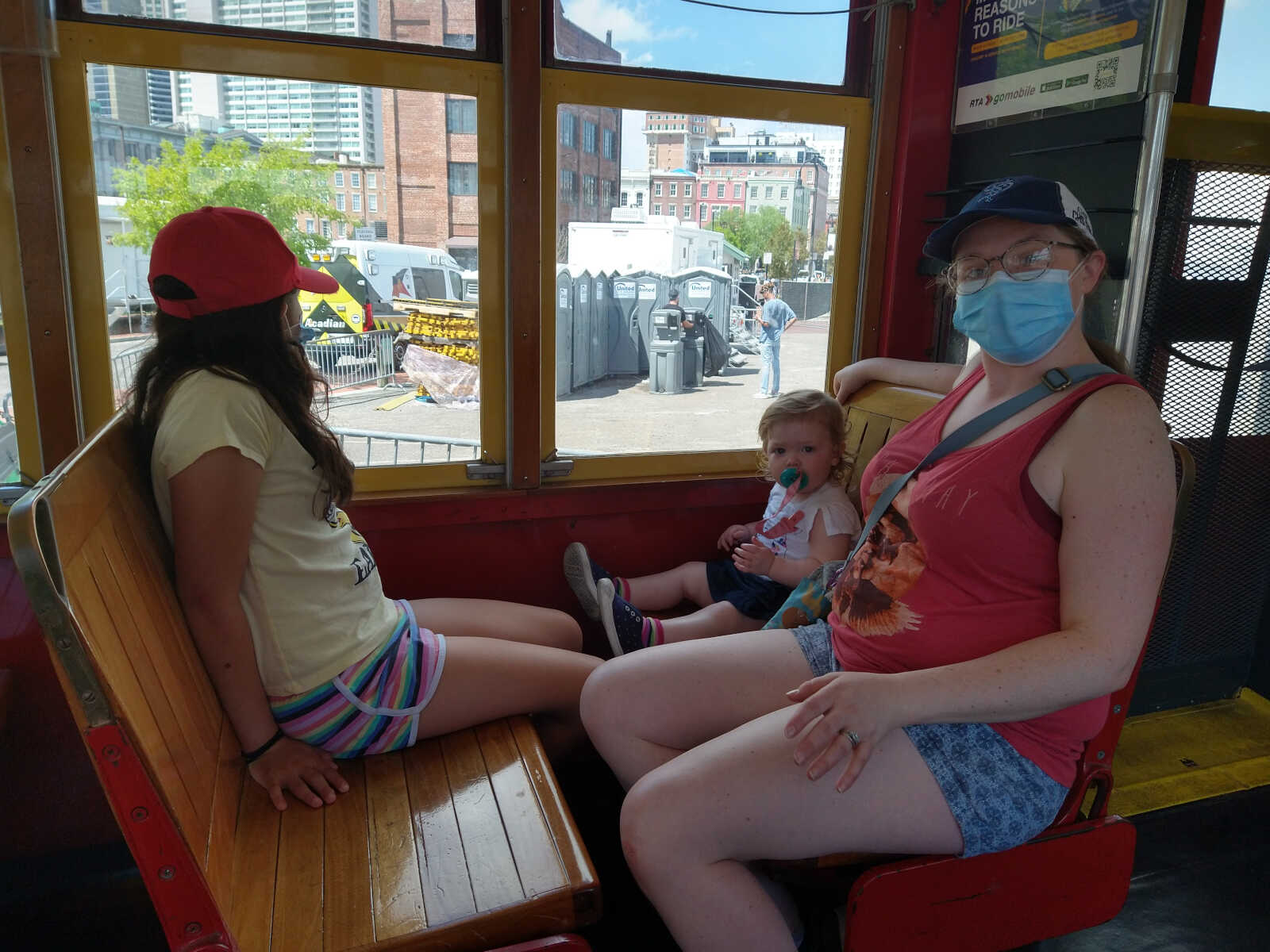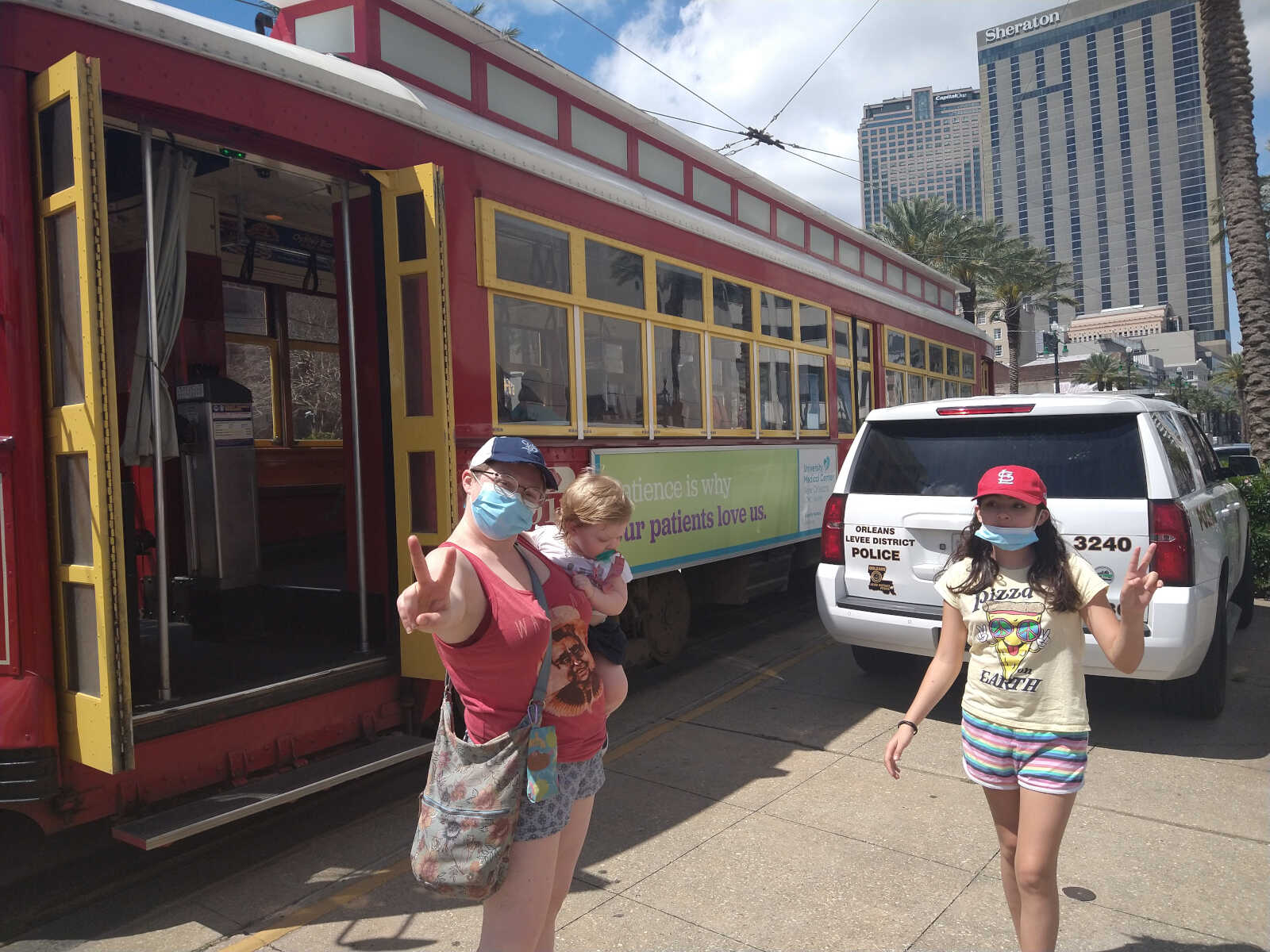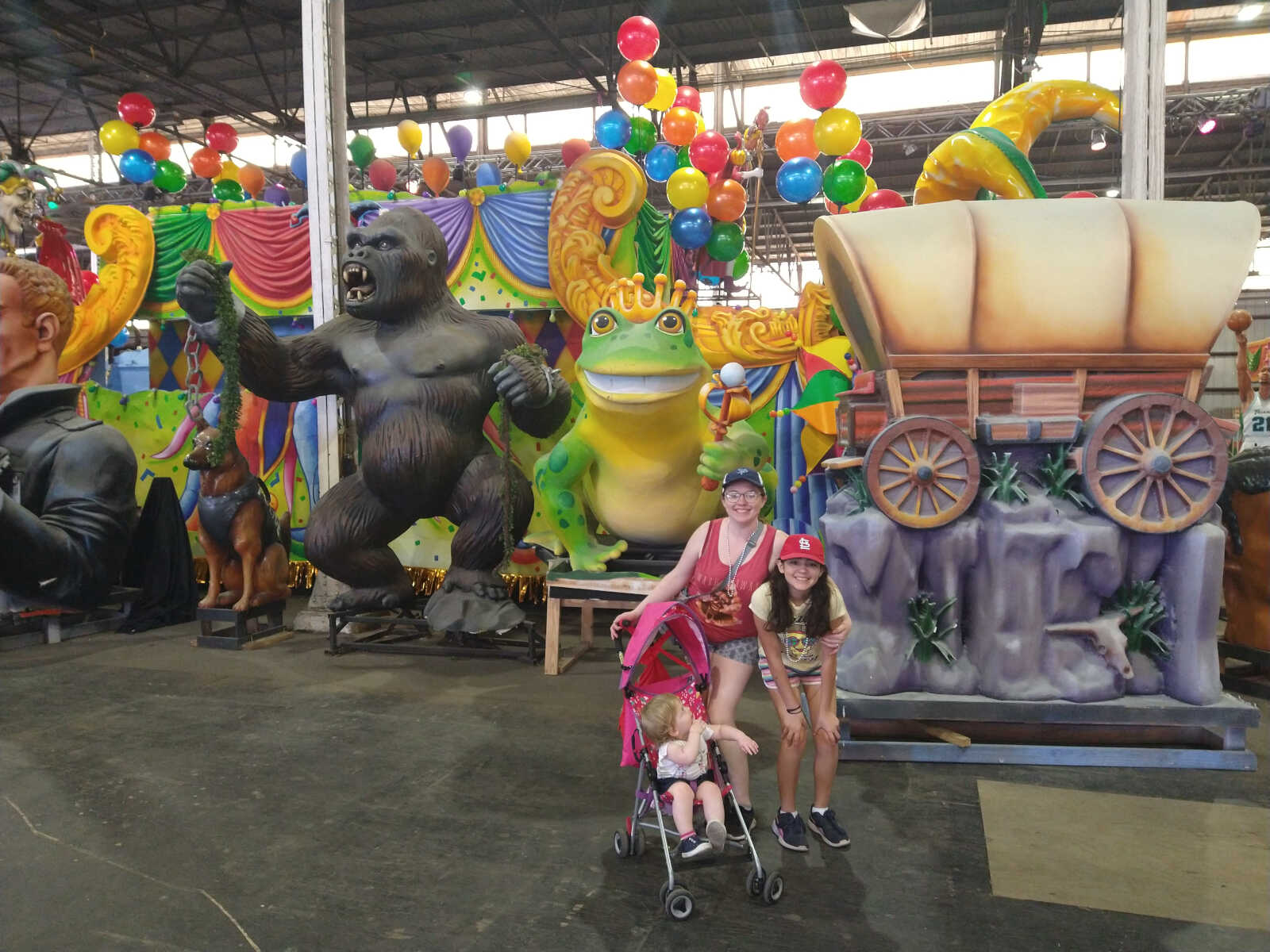 Mardi Gras World is a fun time!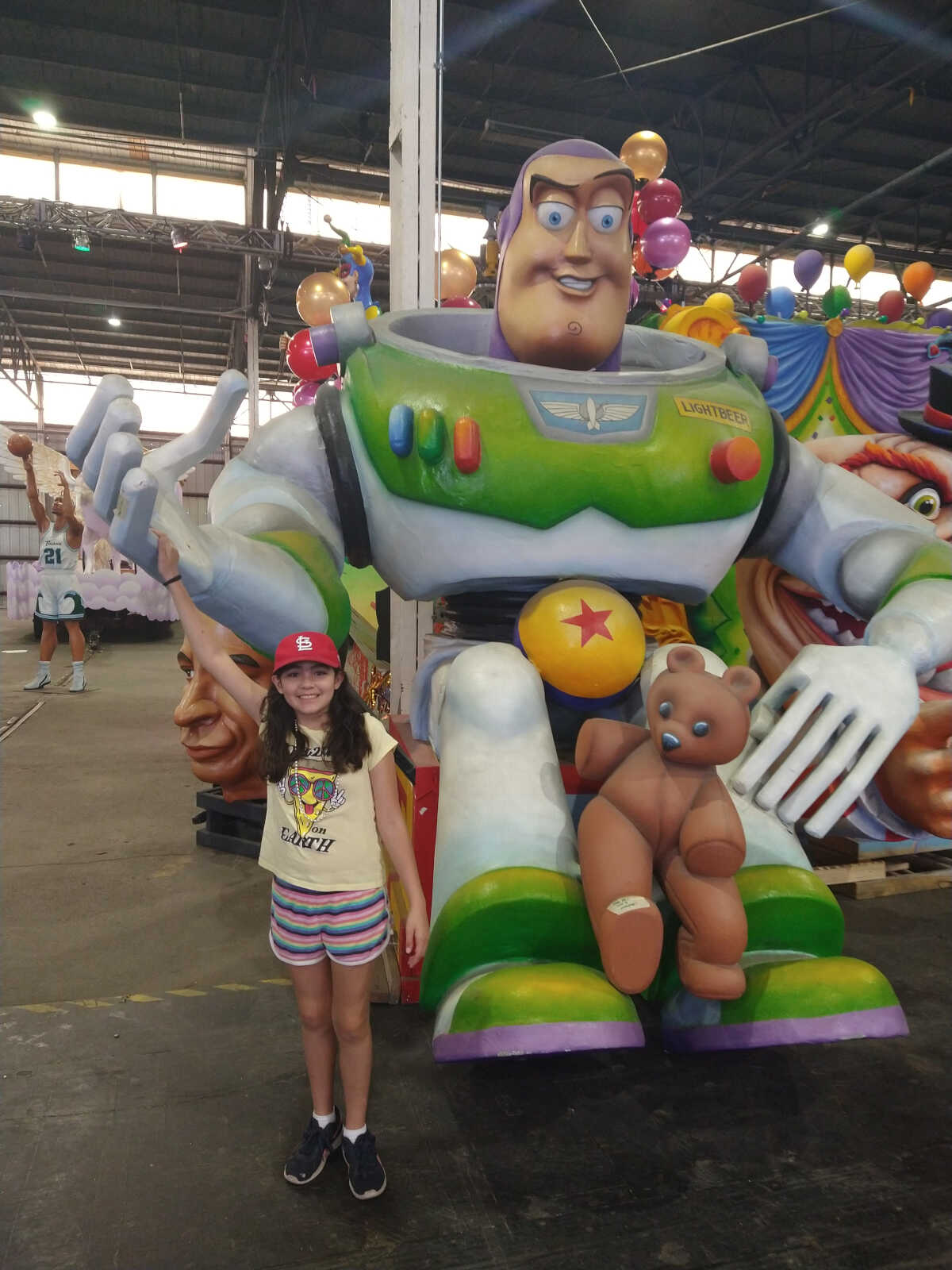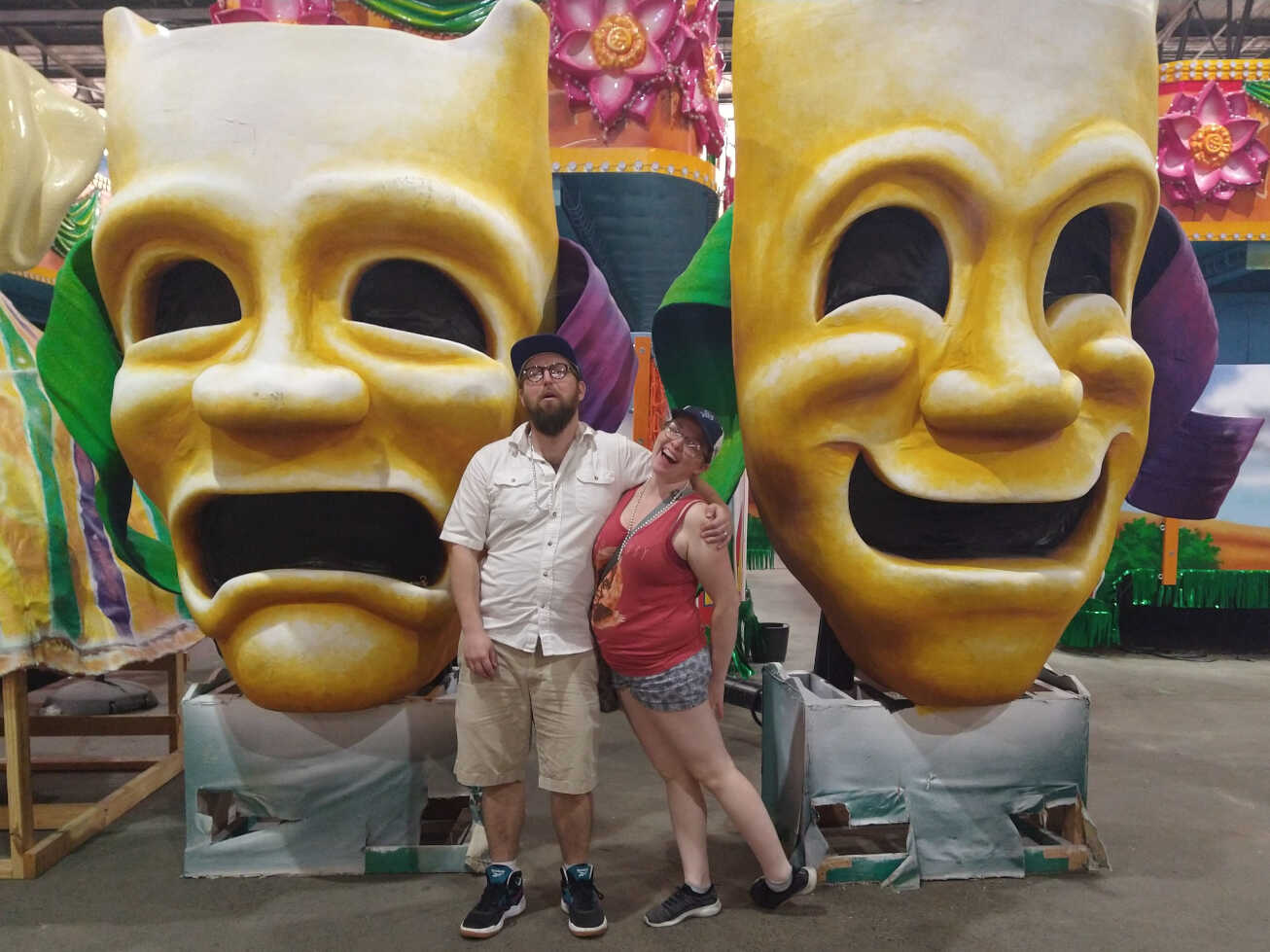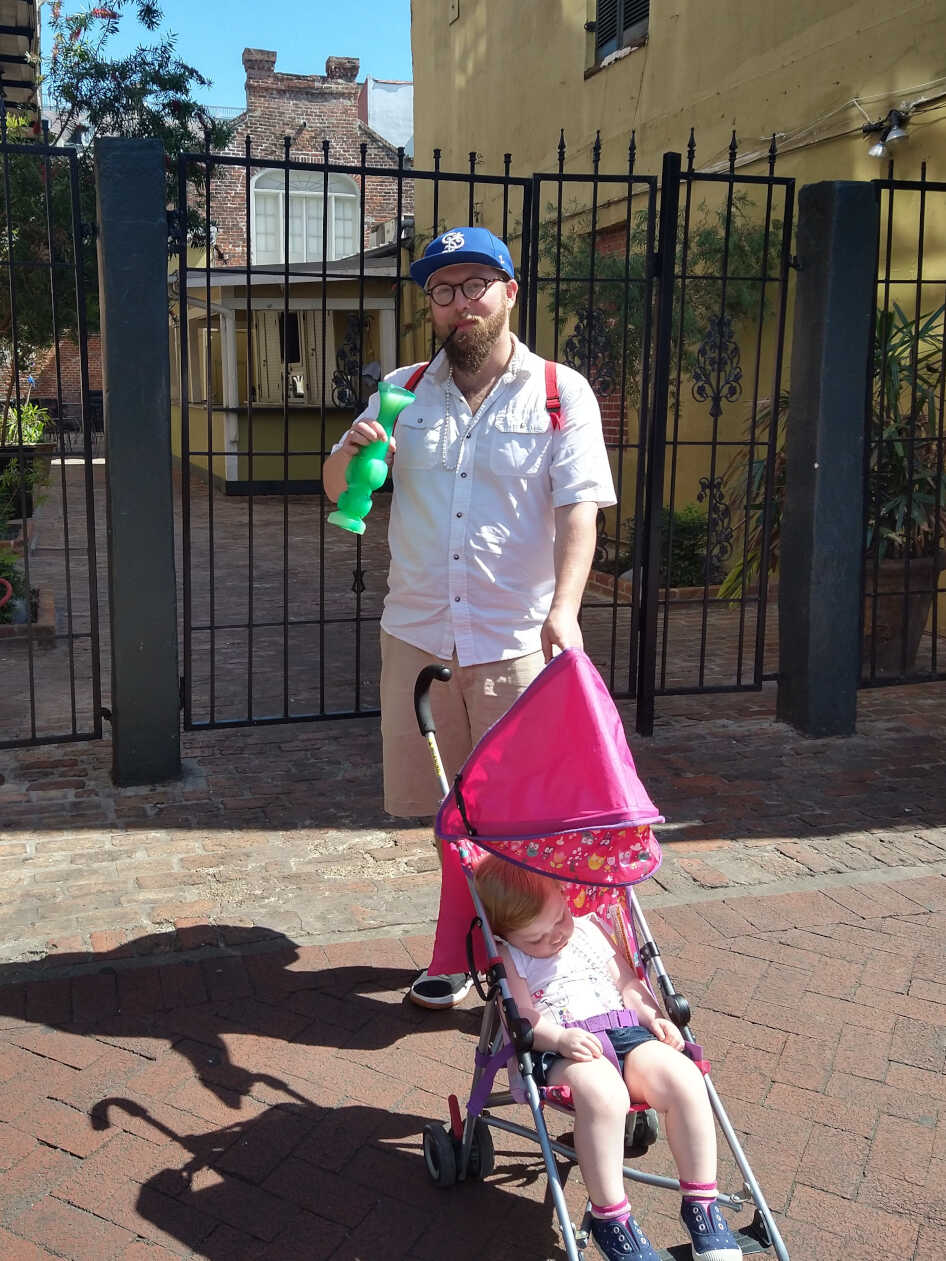 Back on Bourbon, this time featuring a frozen daiquiri!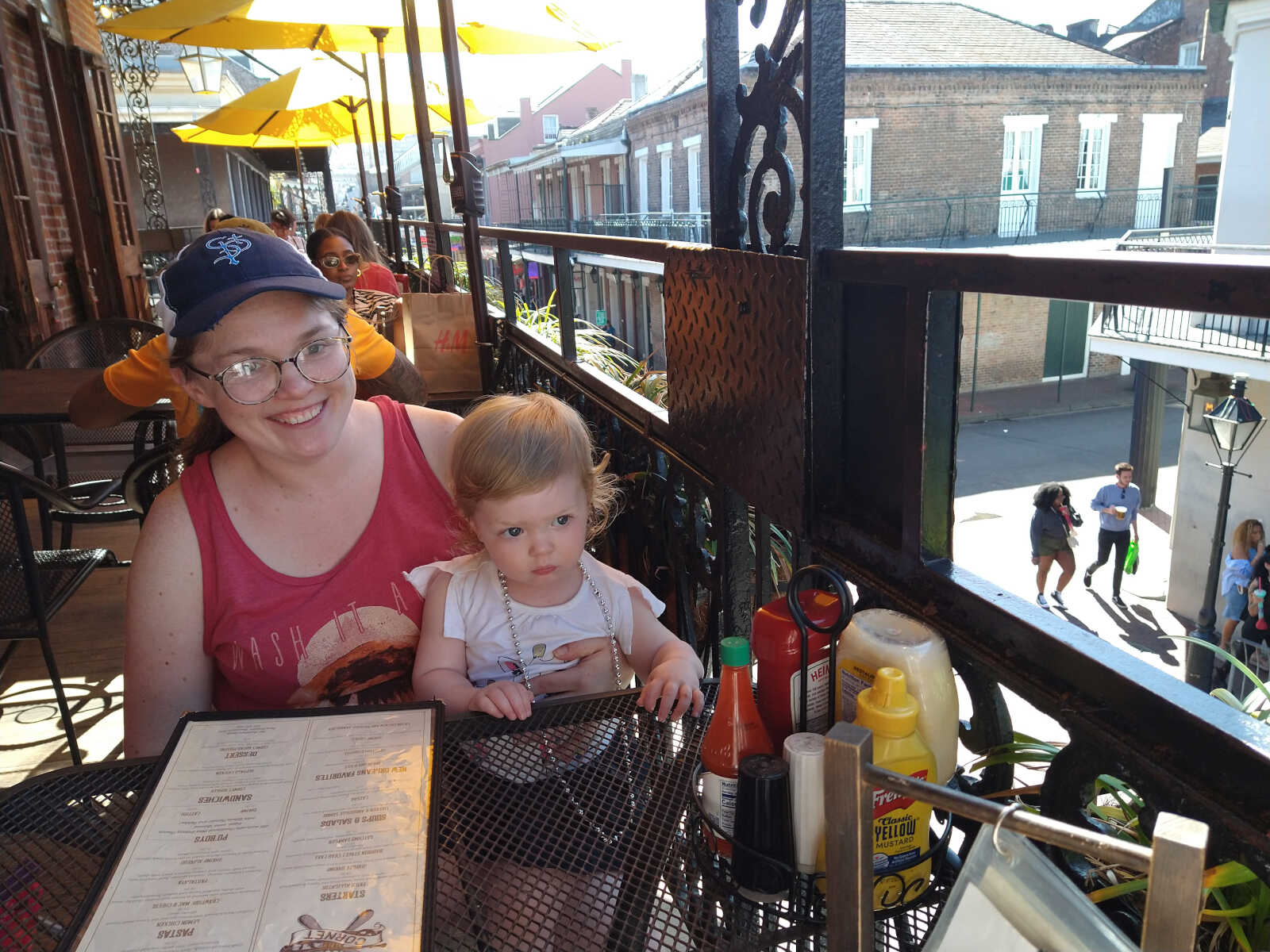 A great atmosphere with overpriced mediocre food. A worthwhile trade!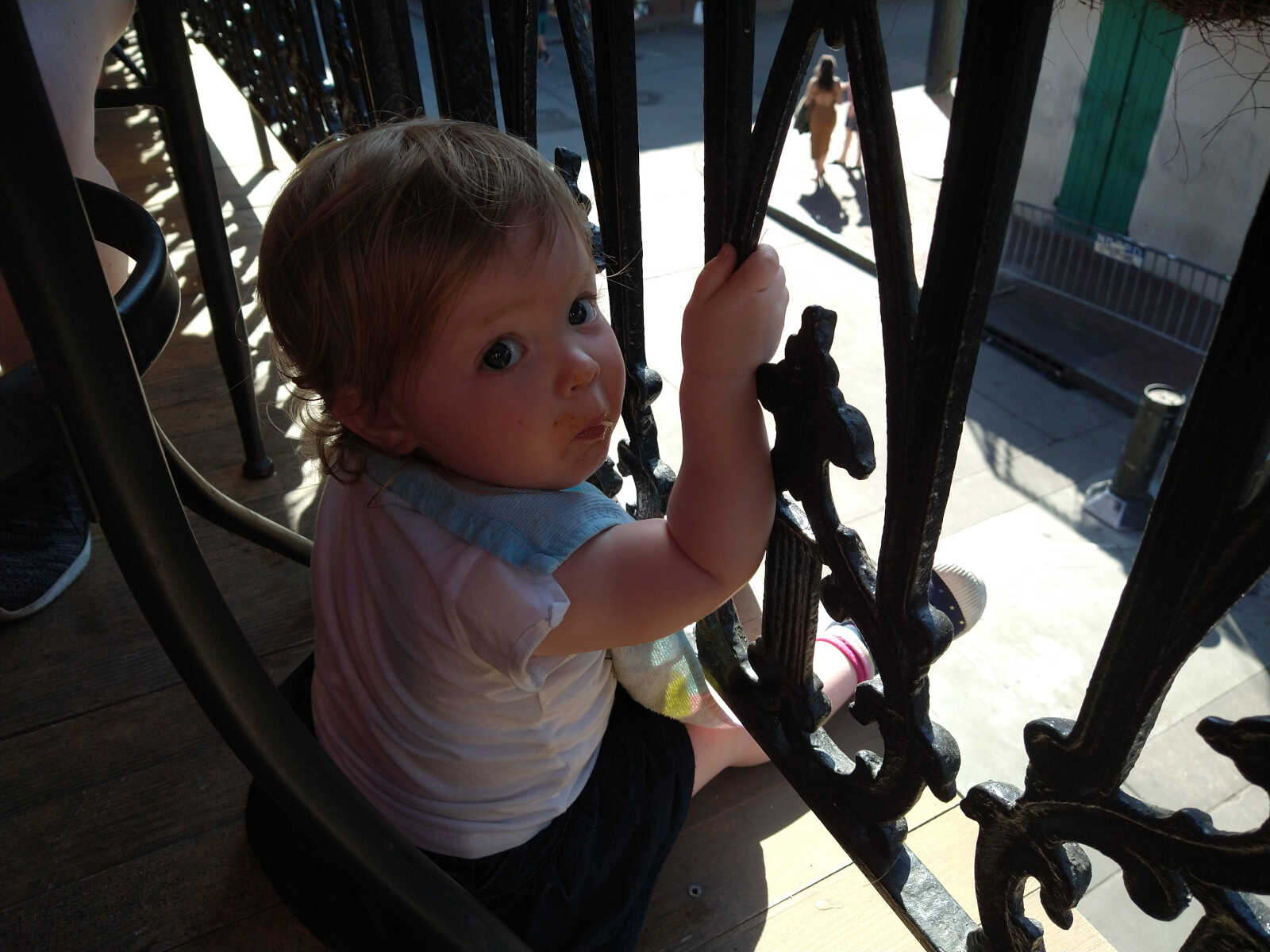 Maya liked watching the excitement on Bourbon St. from this vantage point.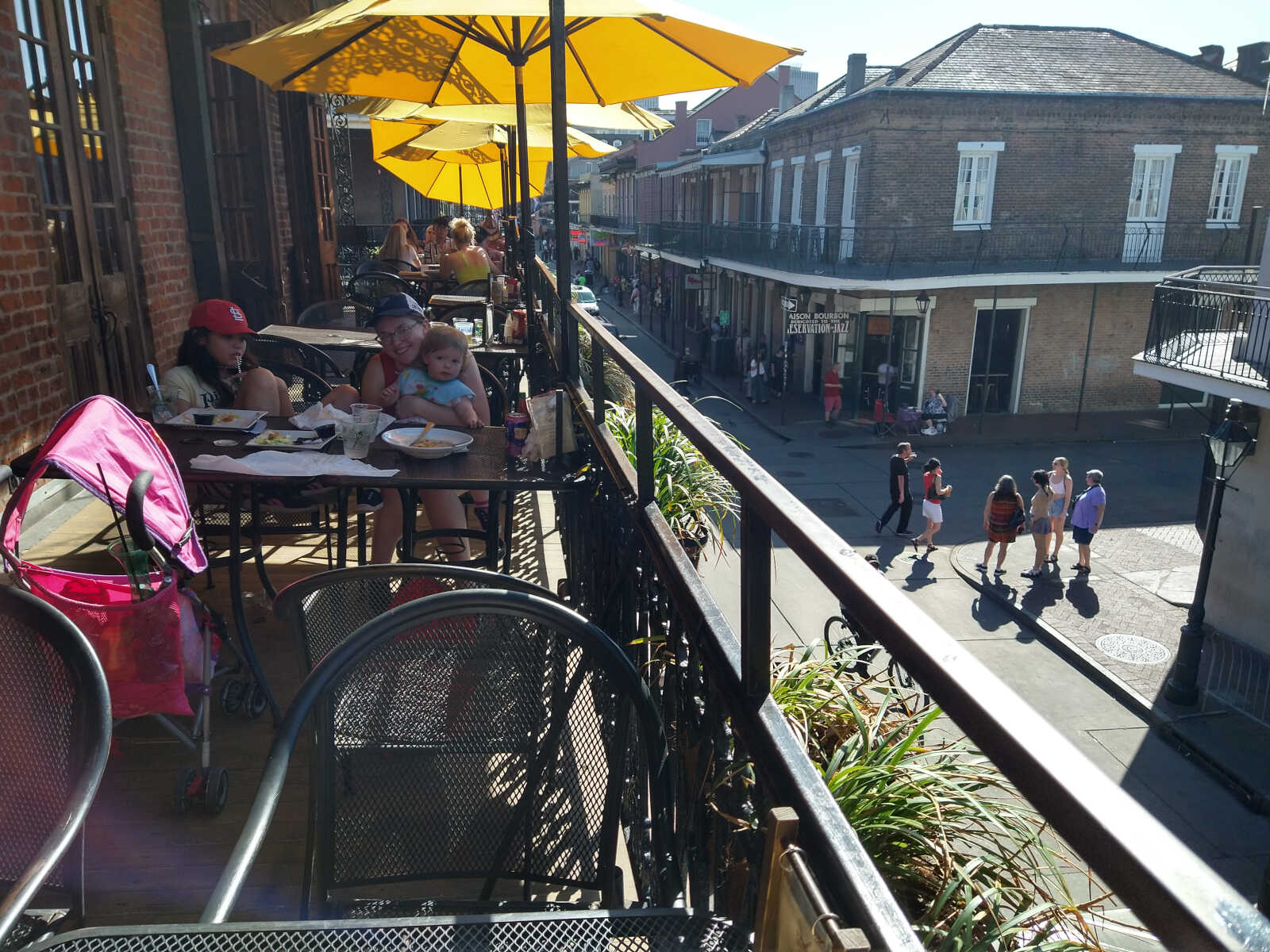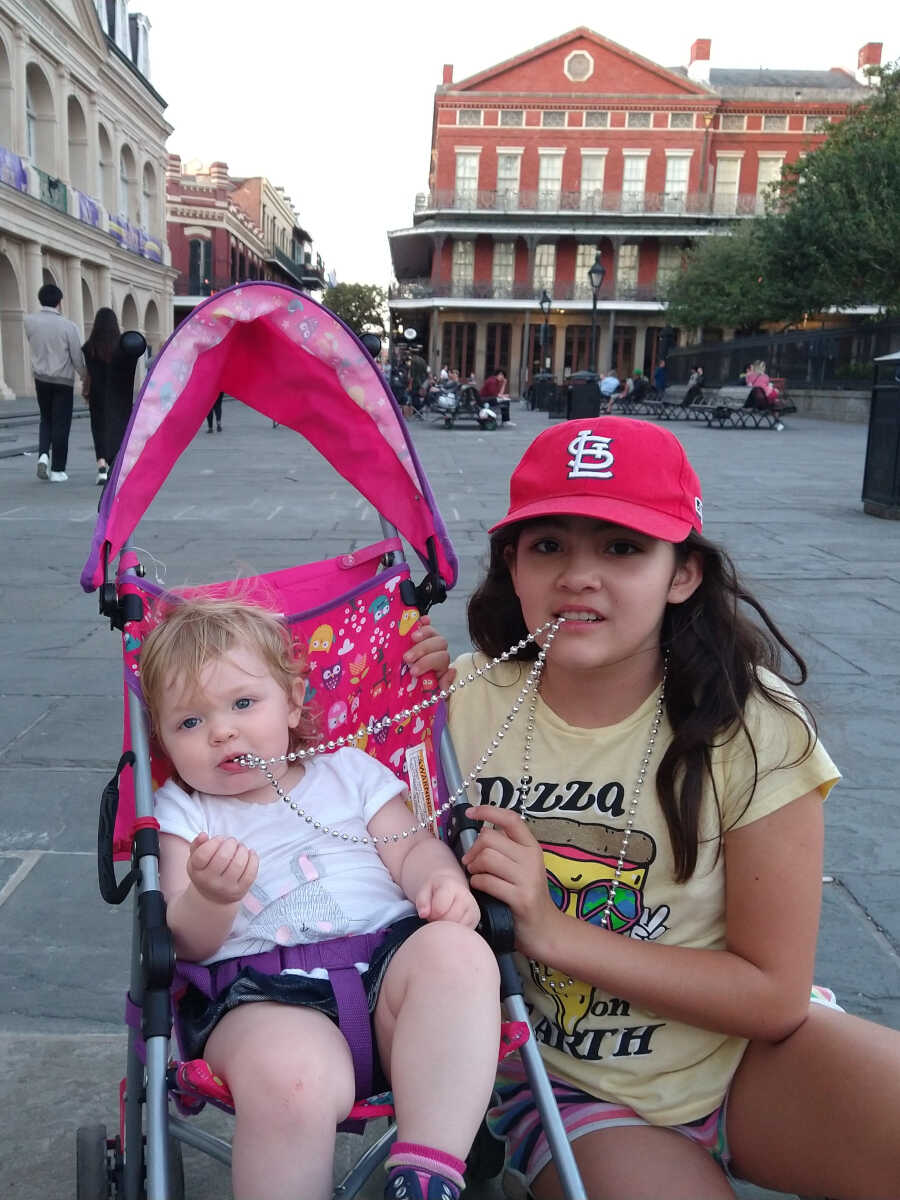 The girls goofing around in Jackson Square while waiting for the haunted tour to begin.

The next day we went to the city park for a brief visit before going to a bayou nature preserve to try and see some gators. We had no luck seeing any gators, but we did have big fun on the bayou. We drove down to Baton Rogue and had some nice dinner with a live band at some neat roadhouse. We didn't find much to do in Baton Rogue. We went to their old city hall for a brief visit and then hit the road. We stopped in Biloxi for lunch on the Gulf of Mexico. It was a nice beachside joint that we caught just before some nasty weather came in. We drove out to Montgomery and got there pretty late in the evening. Most of what we wanted to see in Montgomery was outdoors, so I quickly planned a self guided walking tour that we took that night.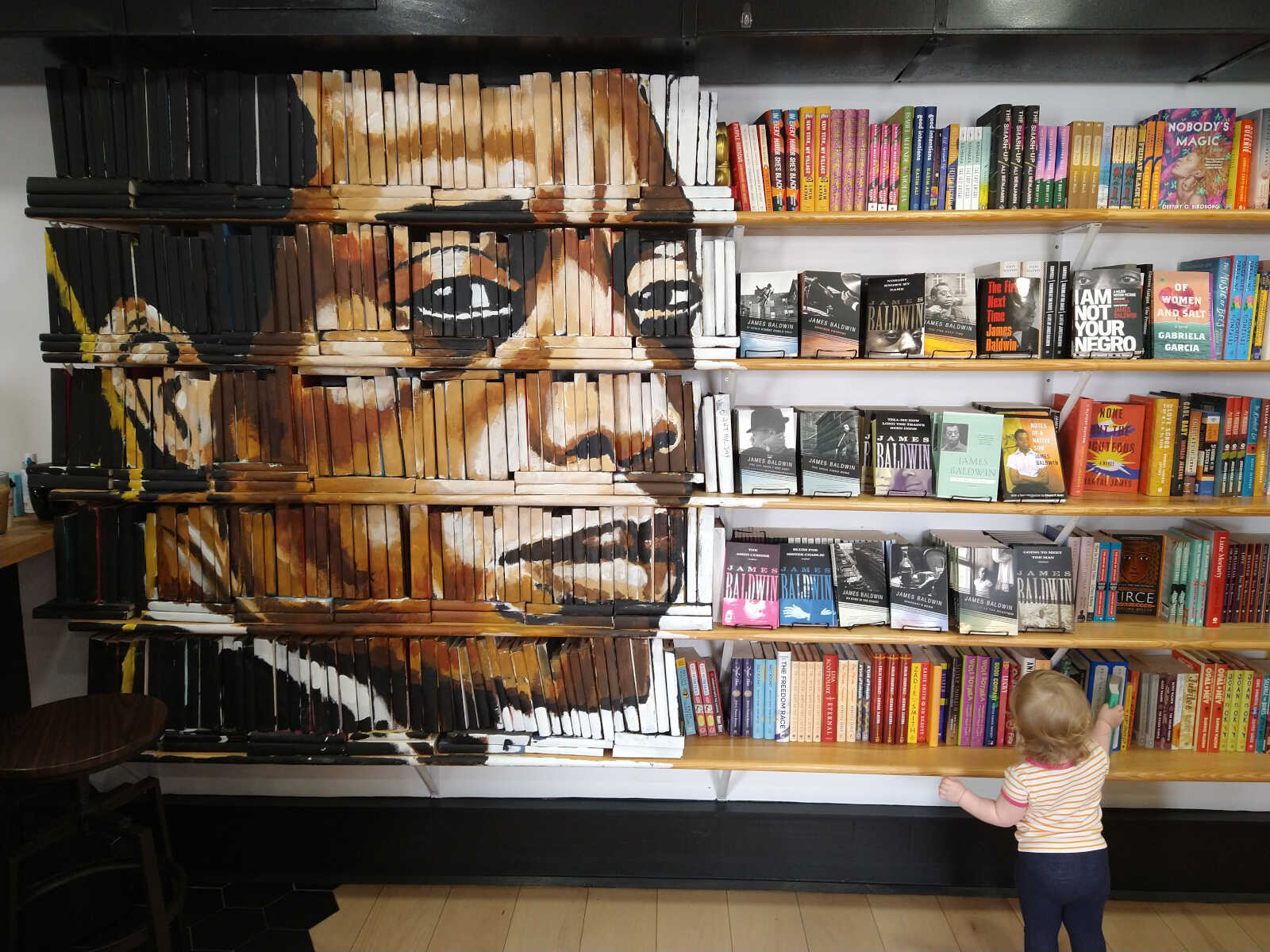 Down the street from the Blue60 was Baldwin & Co. books and coffee. They have excellent taste in both books and coffee. This was a cool book mural they had.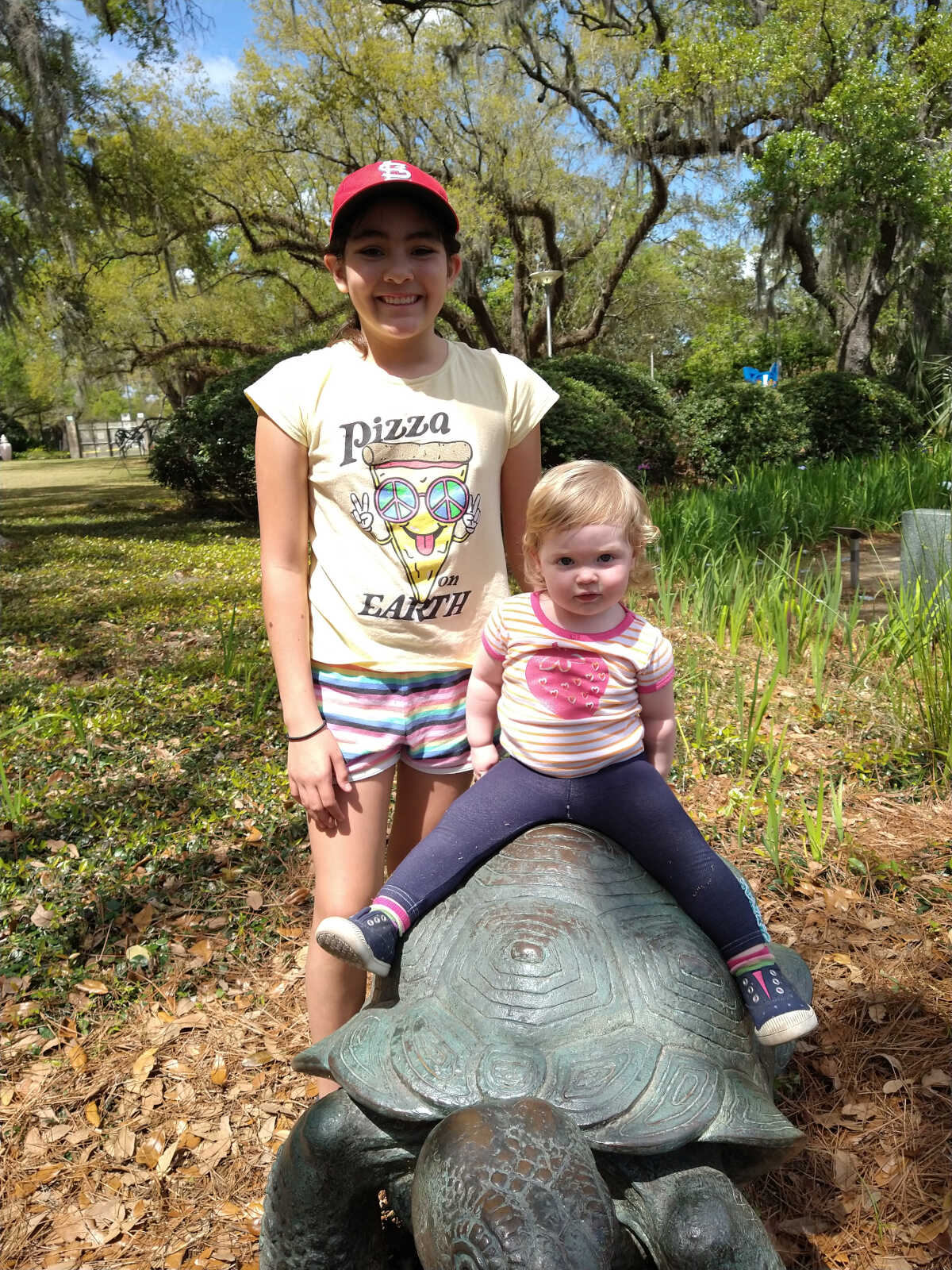 Sculpture garden fun.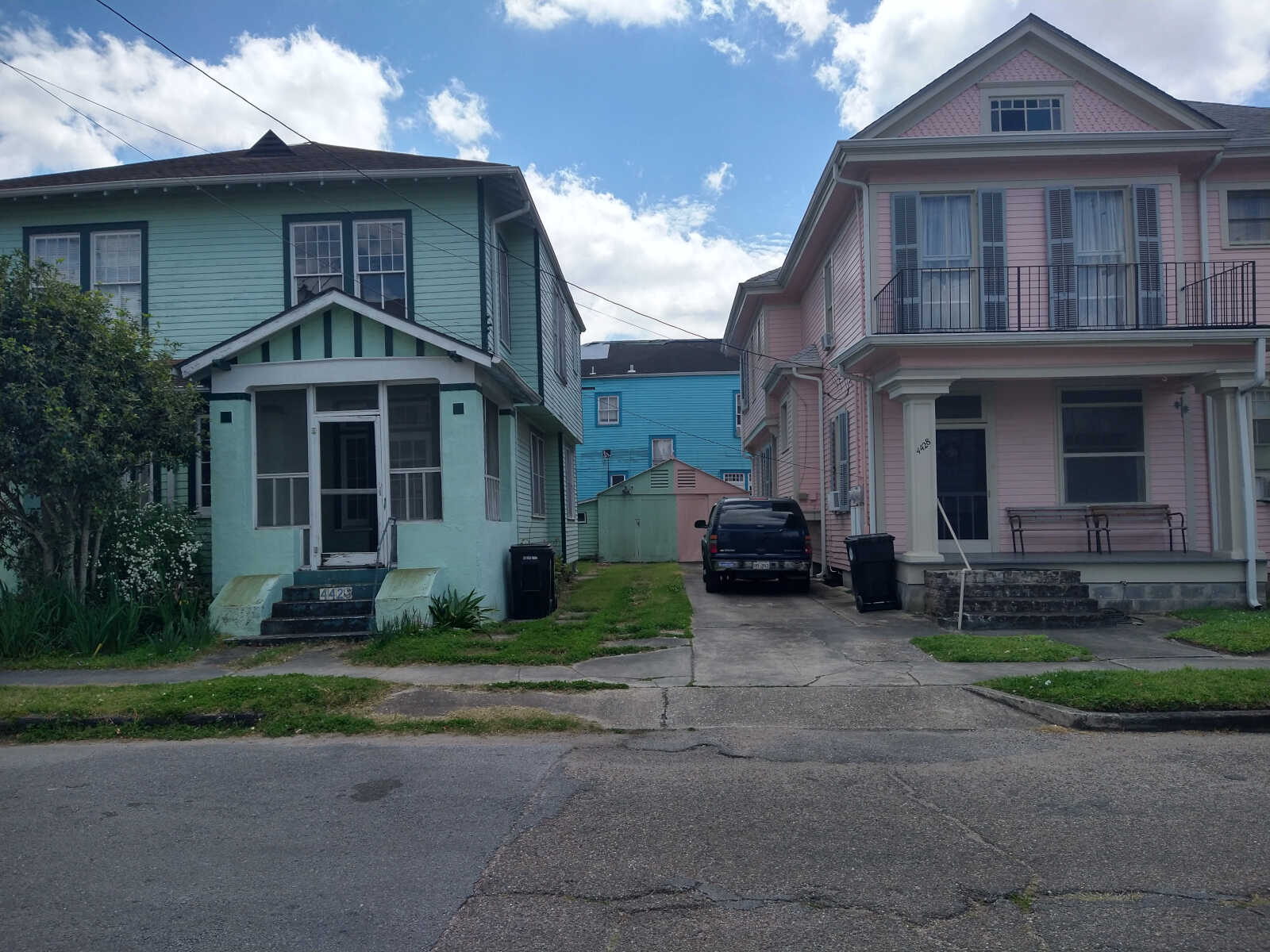 I liked that these houses' colors meet on the shared garage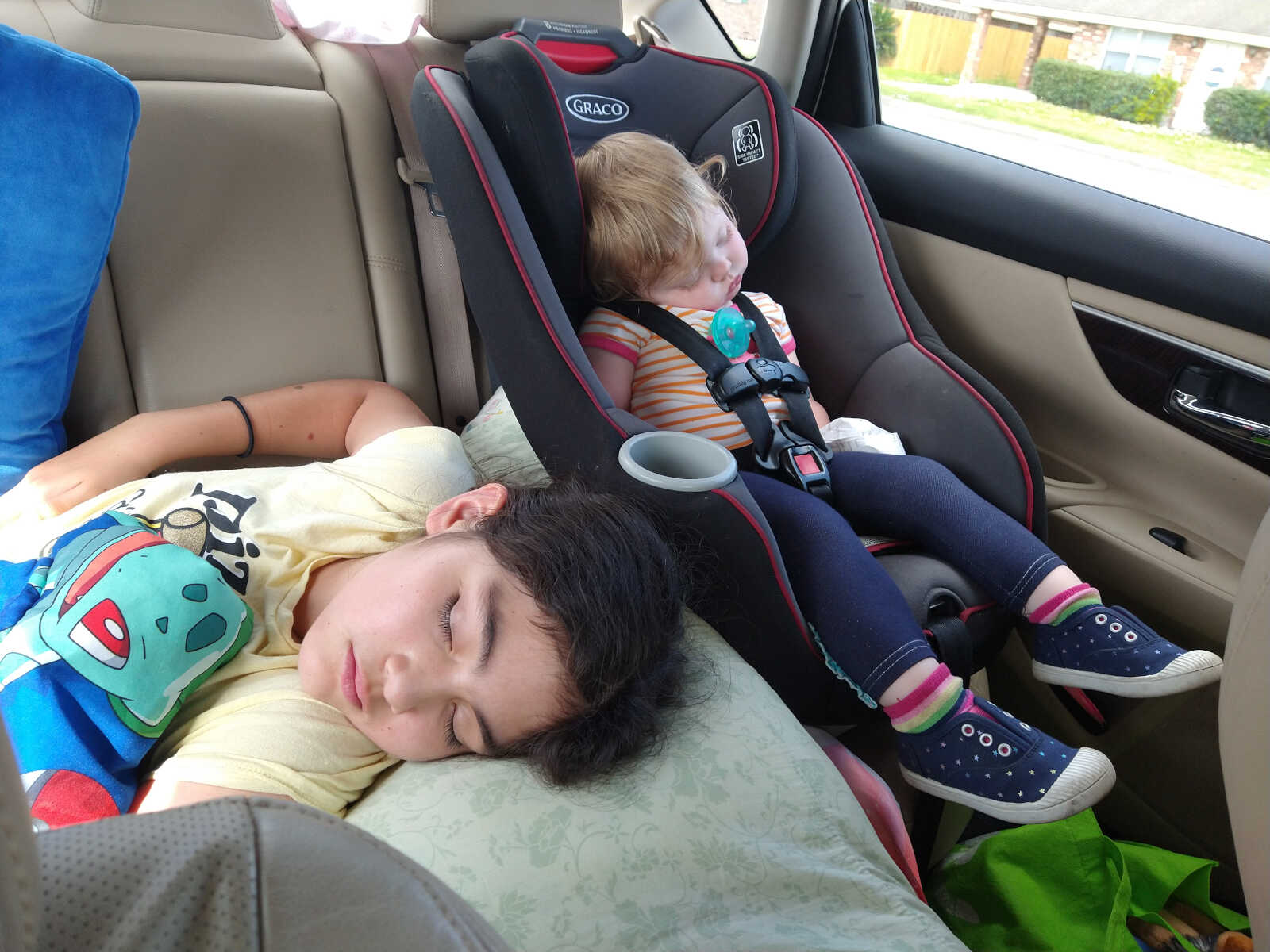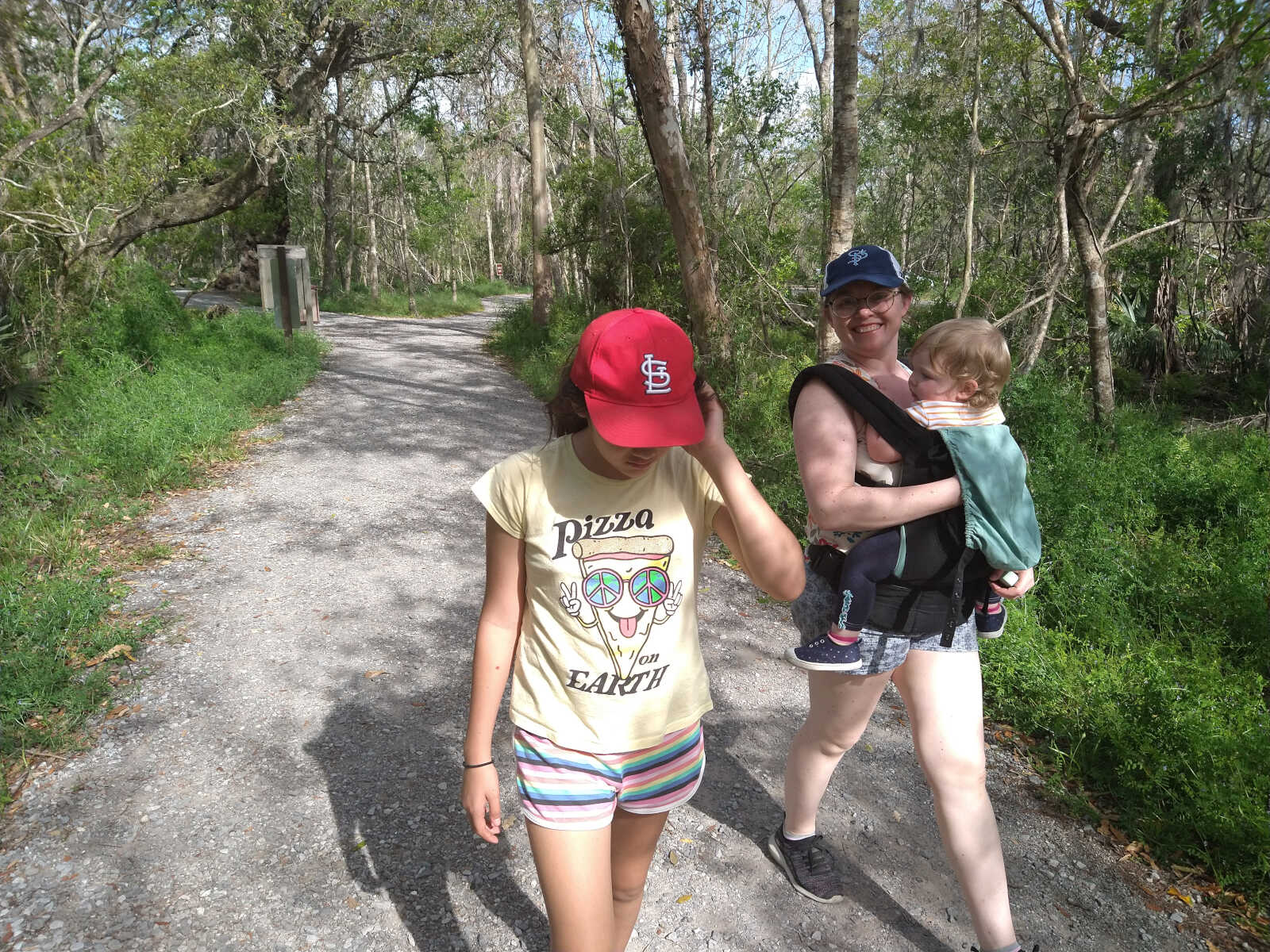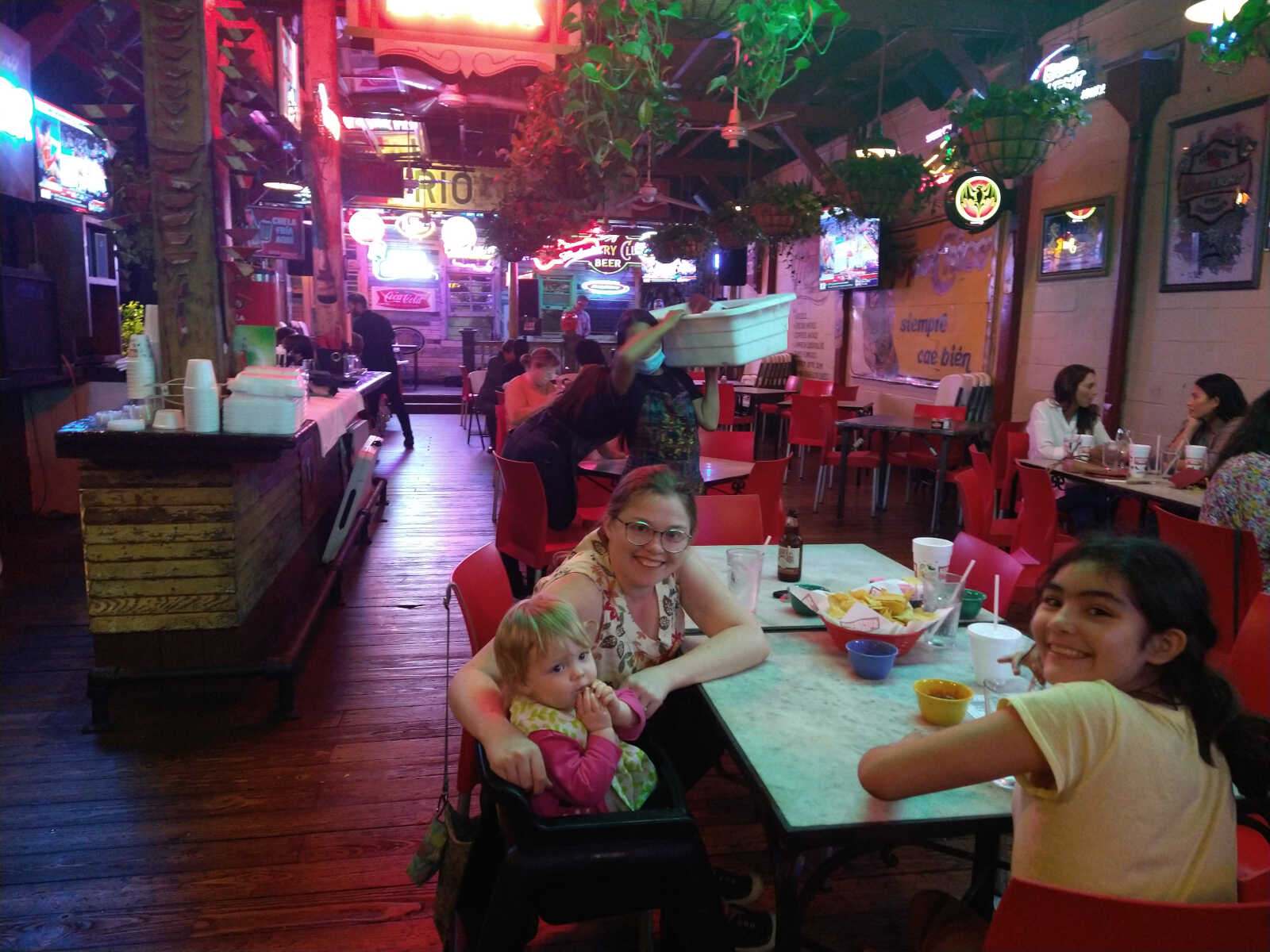 A fun night at a tex-mex roadhouse with live music in Baton Rouge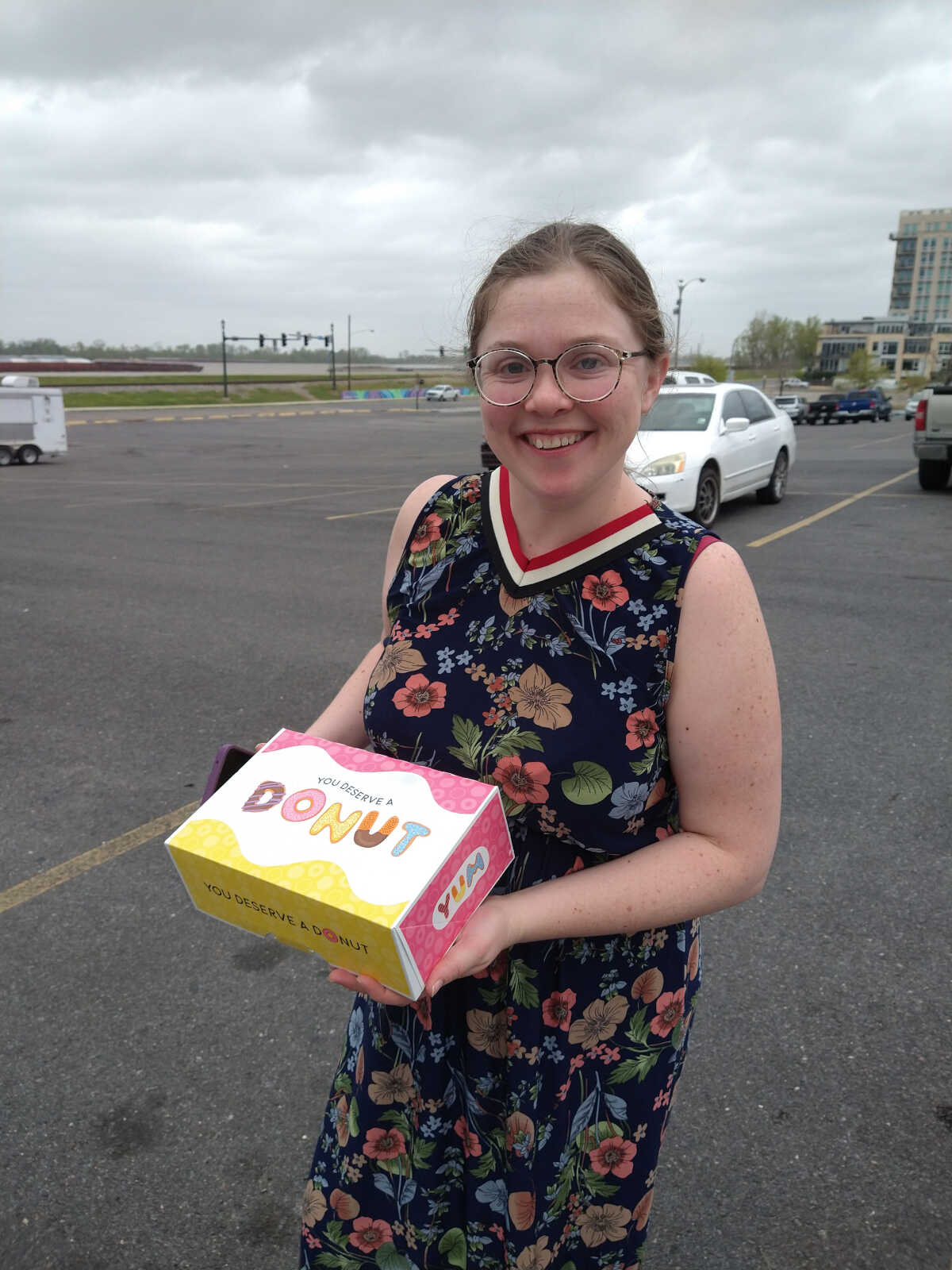 We haven't really seen all of the states if we haven't tried donuts in all of the states have we?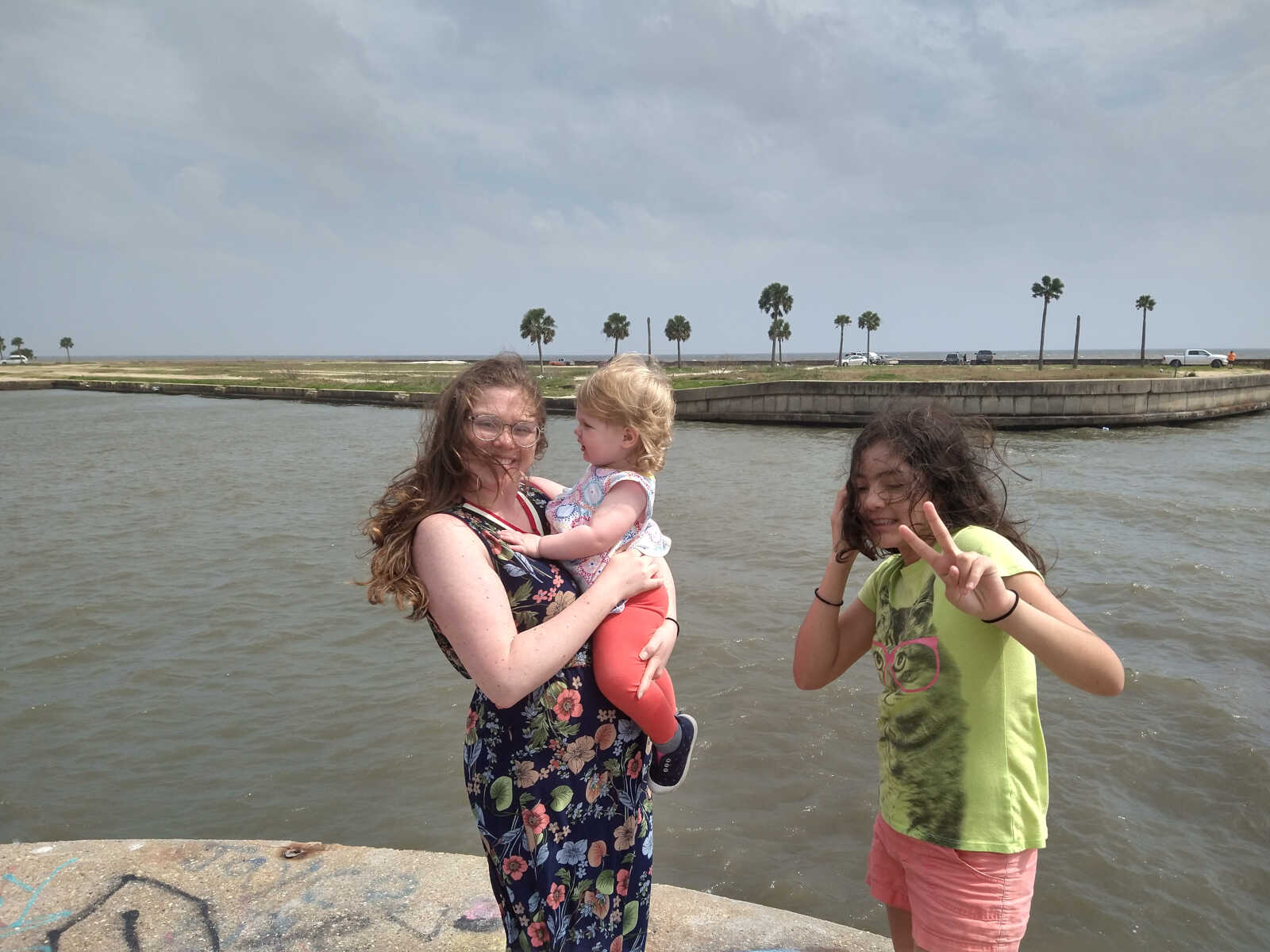 It was windy on the Gulf of Mexico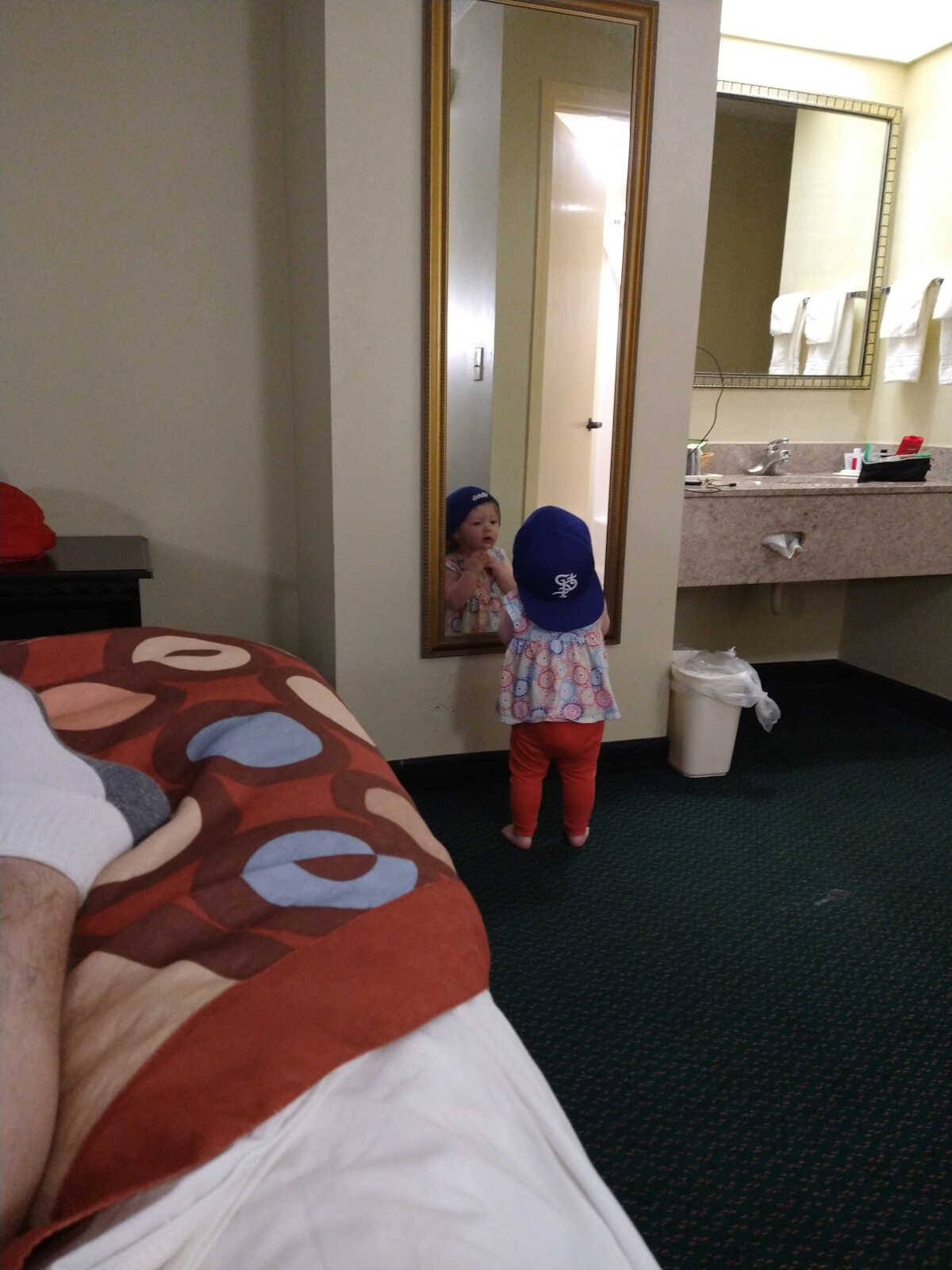 We parked by the Dexter Avenue Baptist Church for our walking tour. Dr. Martin Luther King Jr. was the pastor at this church from 1954-1960. This was where he organized the Montgomery bus boycott. We continued down Dexter Ave toward the Capitol, the same route Jefferson Davis' inauguration parade took. We walked around the Capitol building, stopping on the North side to see the Confederate Memorial Monument. The Monument flew Confederate flags all the way up until 2015, when the Governor ordered their removal in the wake of the white supremacist terrorist attack at Charleston Church. Next we walked to the south side of the Capitol to see the First White House of the Confederacy. Next we walked to the home where Dr. King's family lived in Montgomery. We also walked over to the Civil Rights Memorial outside of the Southern Poverty Law Center. The SPLC is an incredible civil rights organization. They're a great organization to donate to, as well as a great resource for learning about hate groups that operate in the United States. Just as we were finishing our tour the rain started to fall so we rushed back to the car.

The next day we went to the National Memorial for Peace and Justice aka the National Lynching Memorial. If you're in the area you owe it to your country to go. It's hard to really comprehend how prolific lynching was in our country until you see the names collected and displayed like this. It's a powerful reminder of the evil that black Americans are up against in their fight for equality.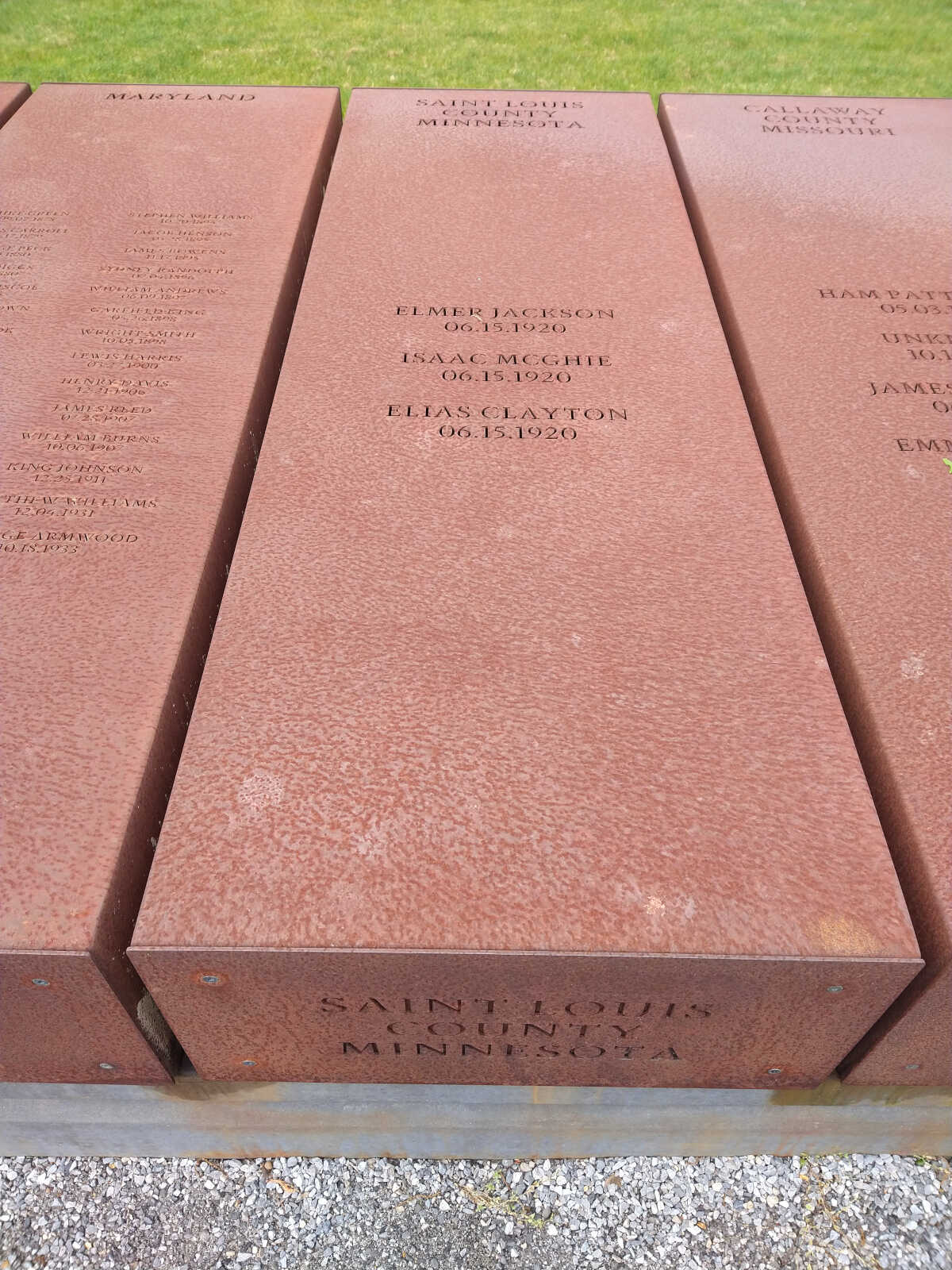 Here is the marker for the victims of the 1920 Duluth lynchings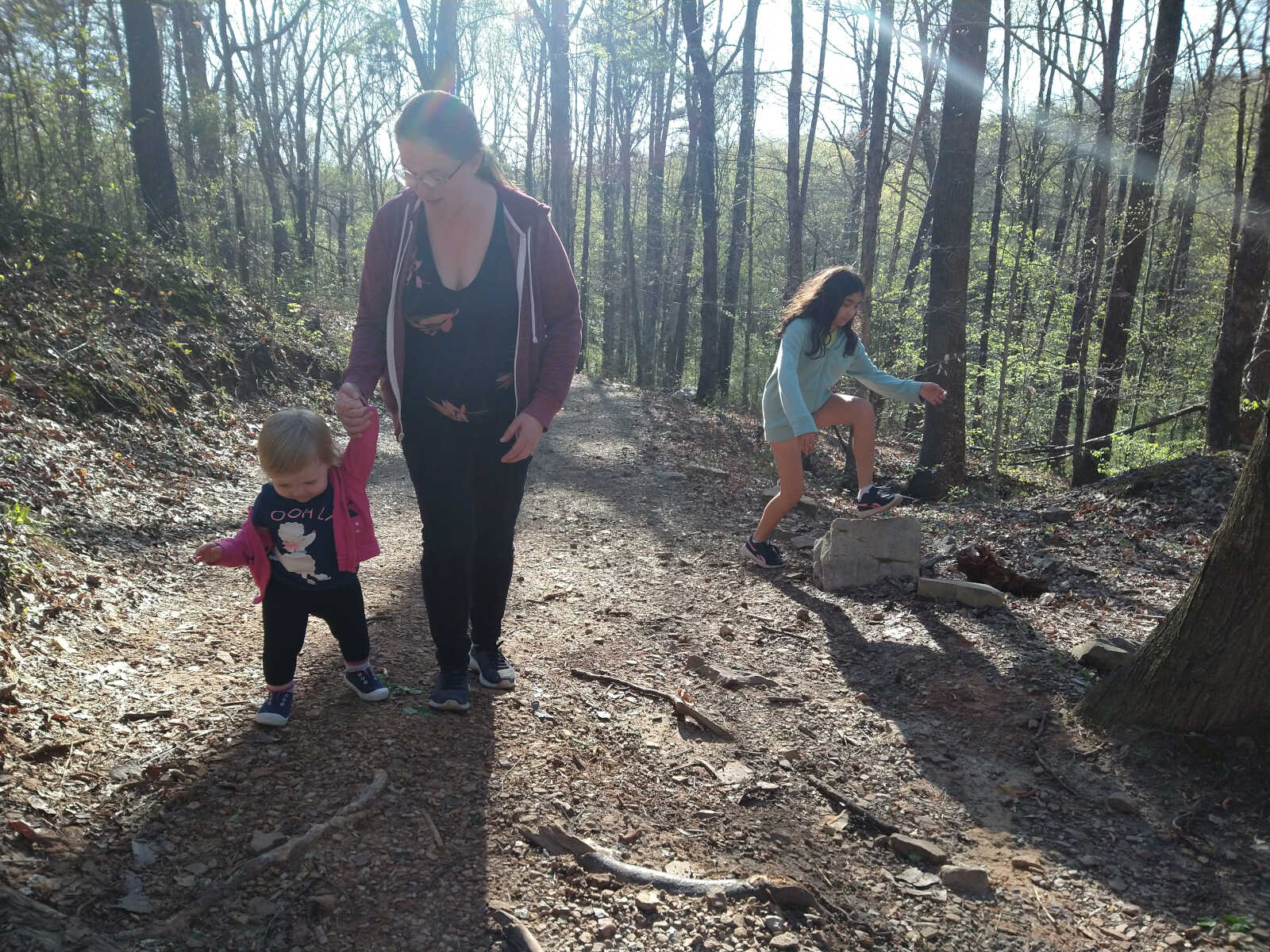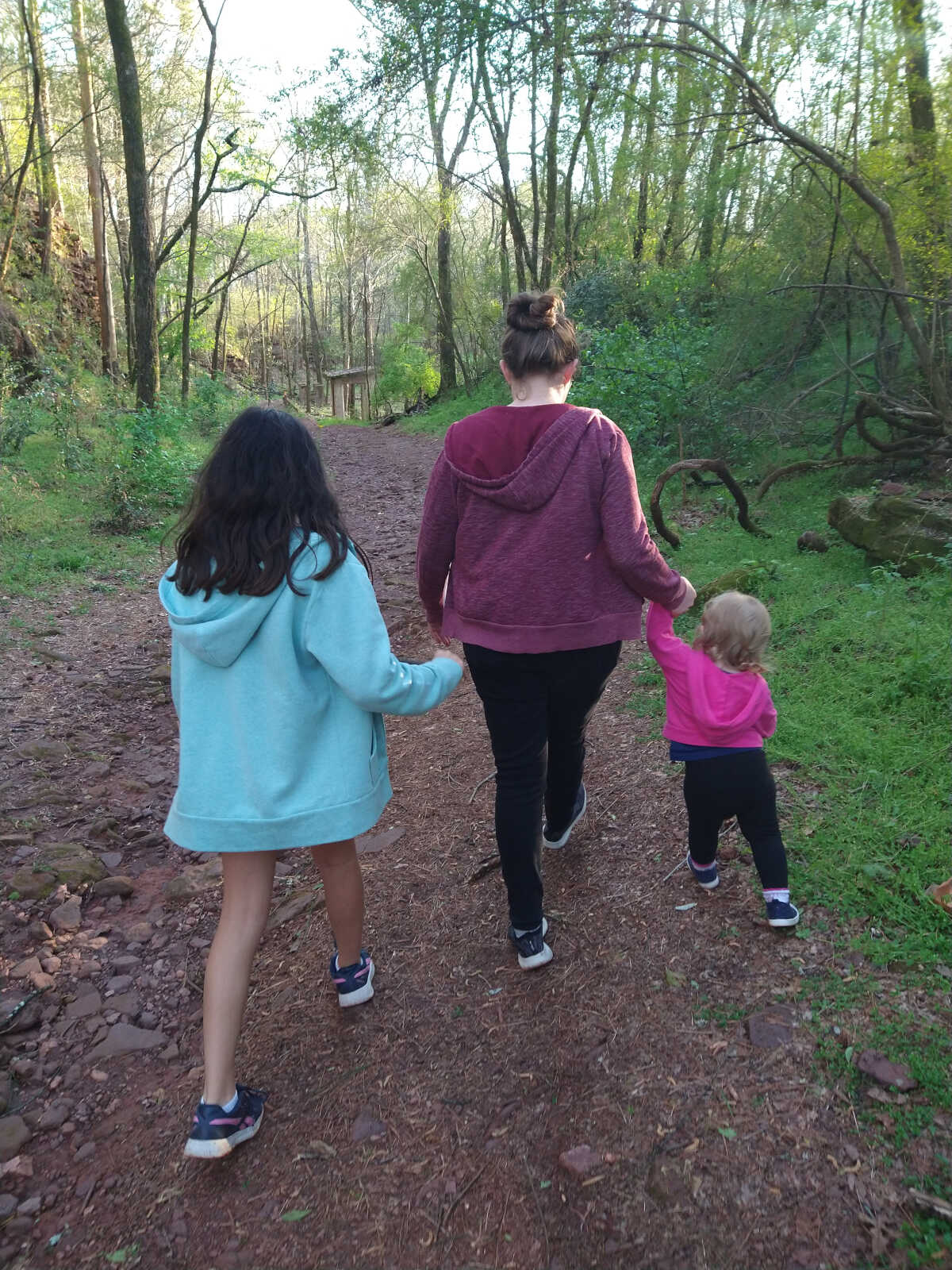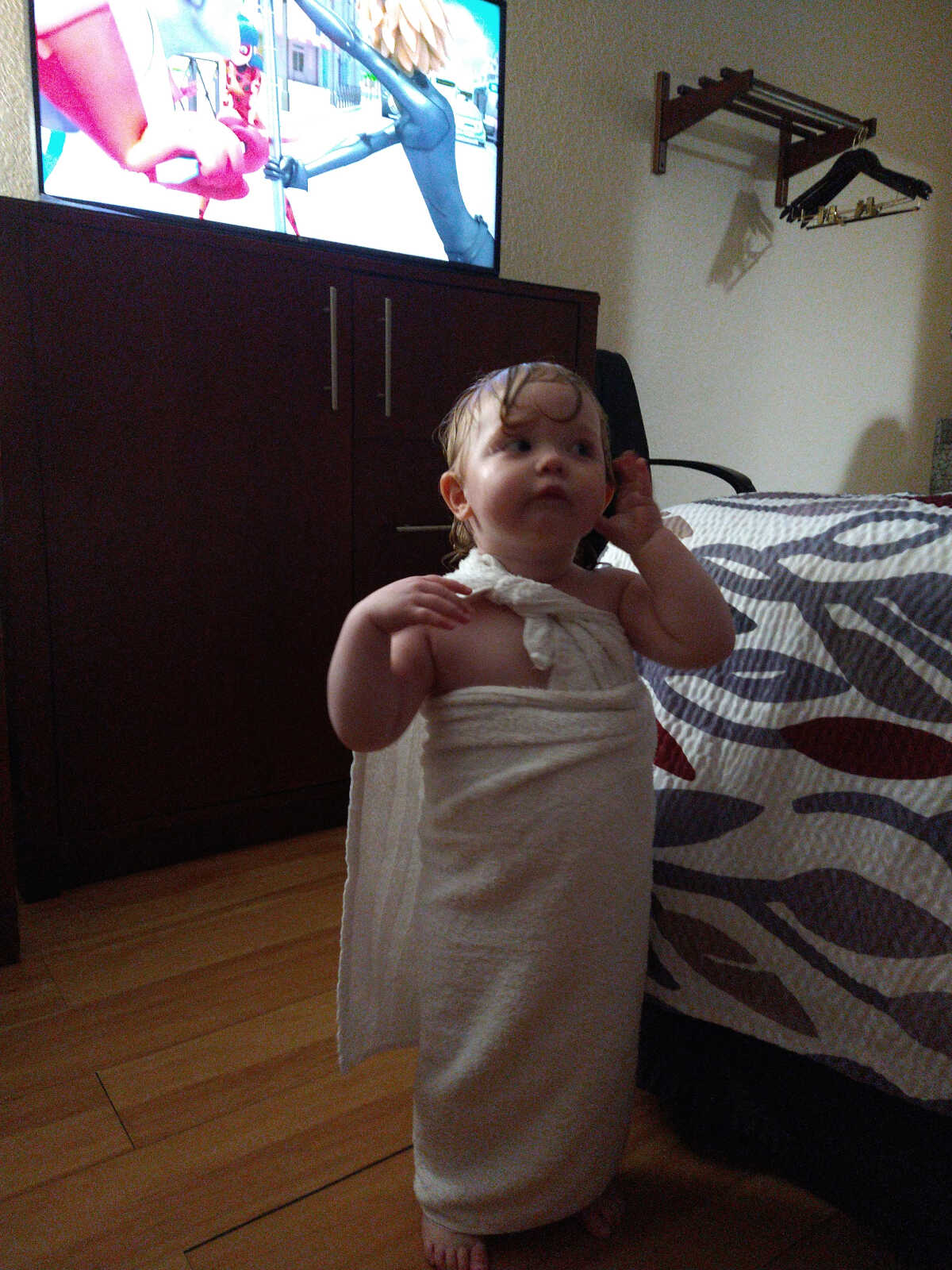 After the memorial, Maya and I visited the Negro Southern League Museum. It was a very good museum, dedicated to the segregated era of baseball; an era full of incredible world-class players who never got the recognition they deserved. Next we went on a nice hike through Red Mountain Park before our drive out to Birmingham. After arriving late to Birmingham, we went out for some drinks and late night snacks. We discovered that there wasn't really much we wanted to see and decided that we'd just set off for Memphis in the morning.

The first thing we did after getting to Memphis was satisfy my barbecue craving. We went to the Bar-B-Q Shop and left little on the menu unordered. Next we bought some great coffee from a coffee shop that was adjoined to a pottery studio. We bought some really neat pottery for a great price. We went somewhere called the Dixon Gallery and Gardens, which had a beautiful tulip garden on display and an impressive private collection of artworks. The collectors had a penchant for buying impressionist pieces (my favorite art movement) including pieces by Monet, Degas, Renoir, Seurat, Cezanne and Matisse. After being blown away by this unique collection I step outside into a courtyard and am greeted by a magnificent Rodin sculpture. Viewing this collection is free to the public, by the way! Next we went to the Memphis Botanic Garden, which is a must see. What an incredible place to spend a beautiful spring day. We went back to our hotel early to rest up, go swimming, and get some Sushi for dinner.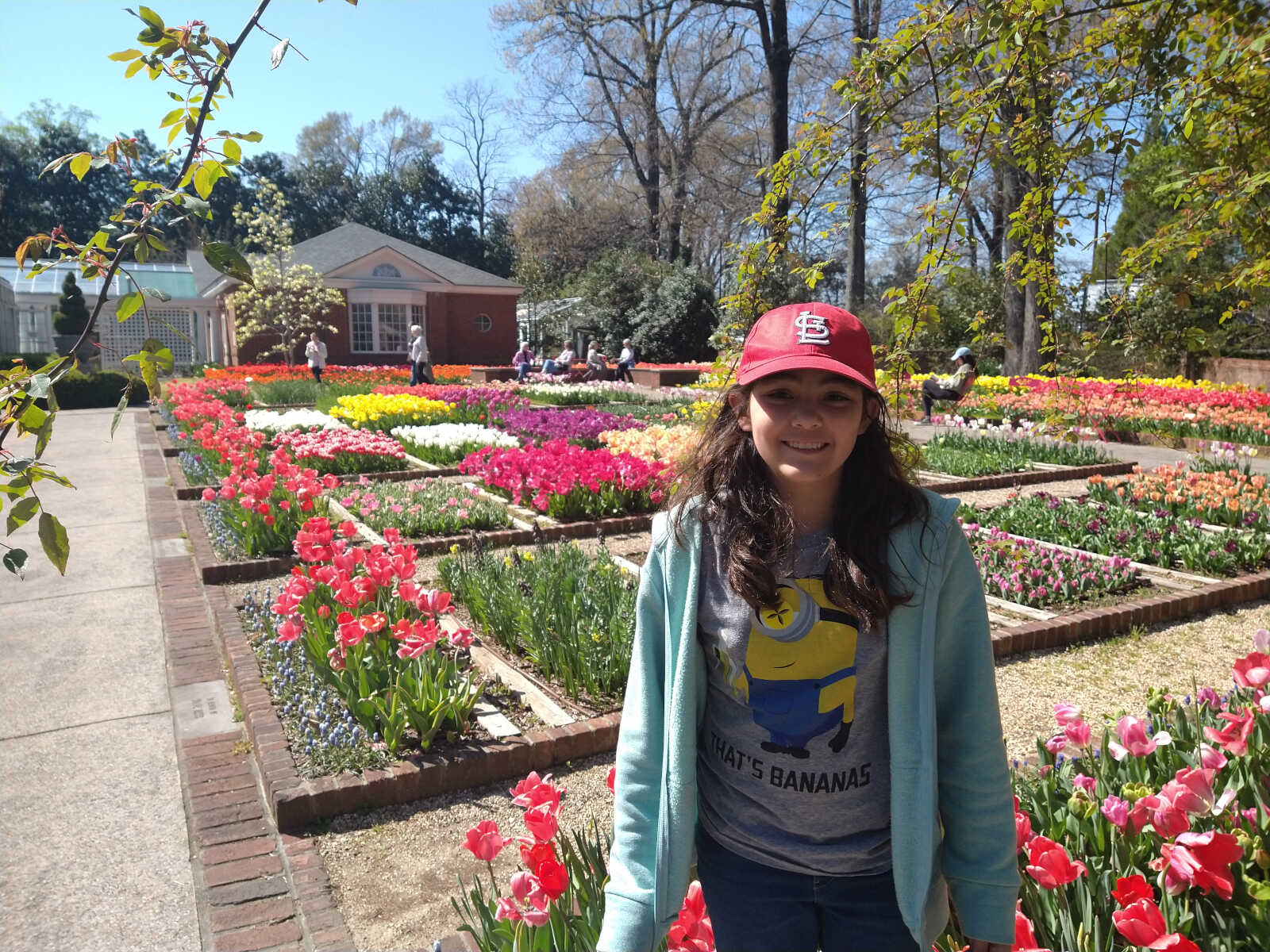 Dixon Garden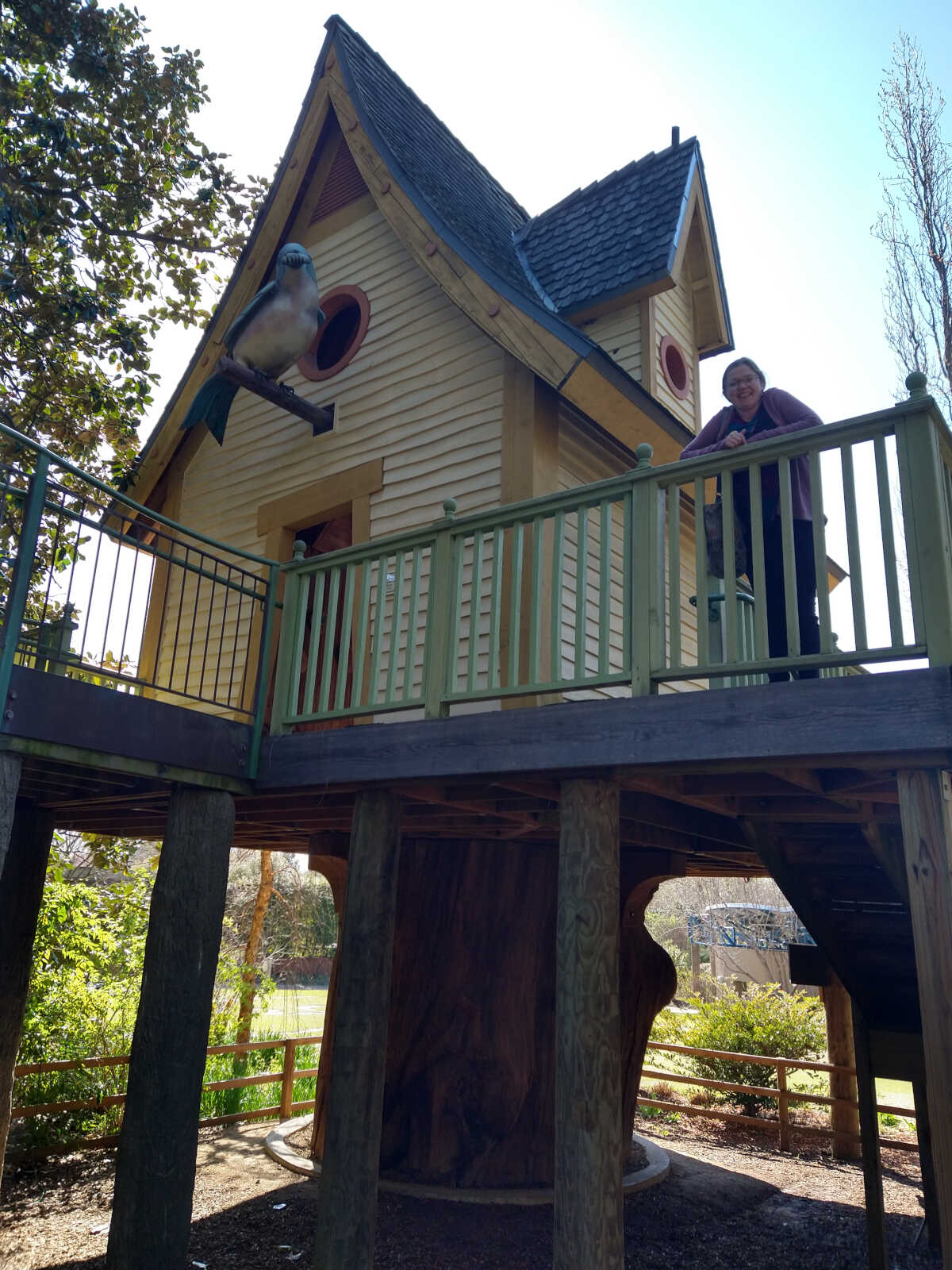 Memphis Botanic Garden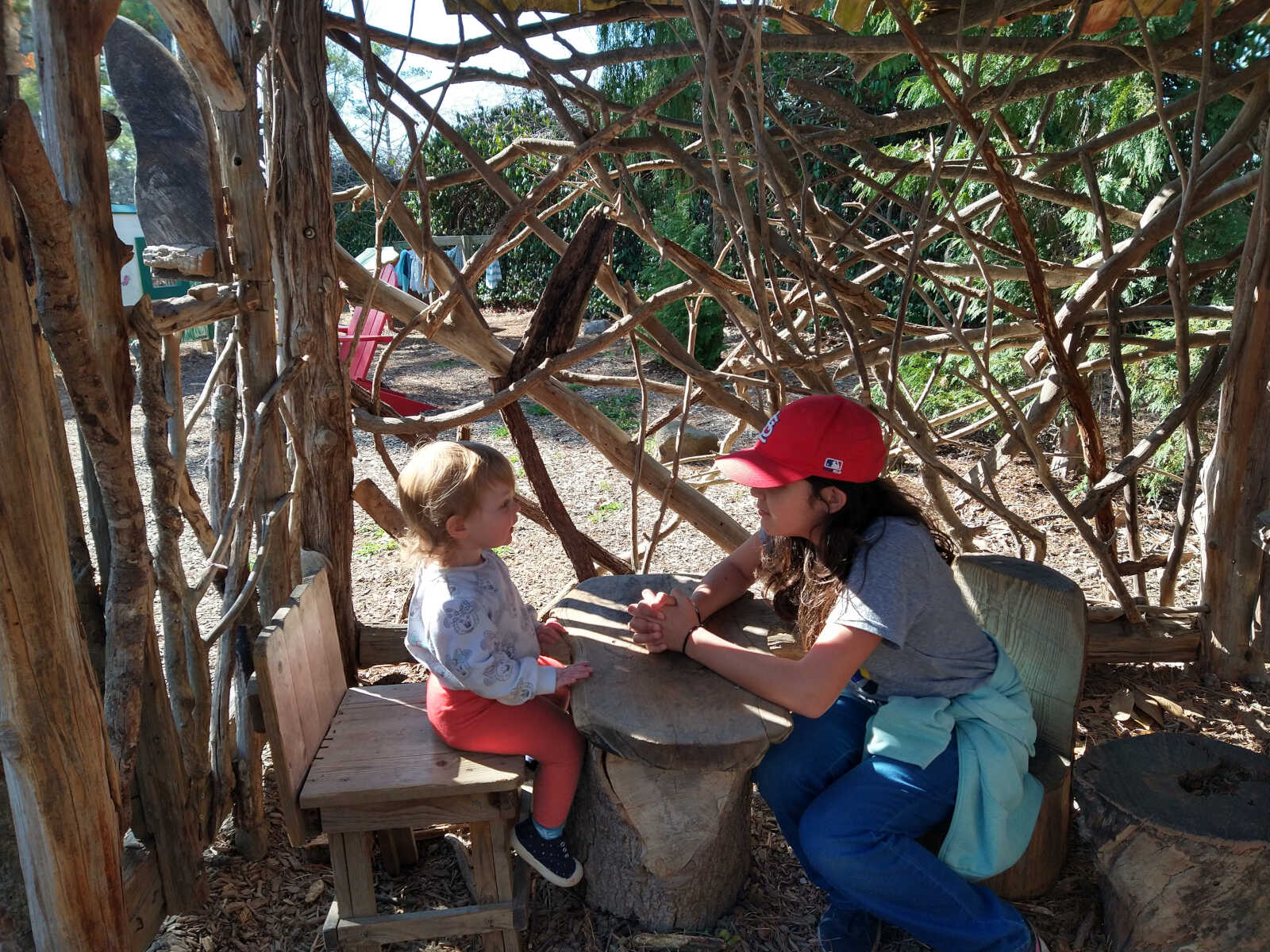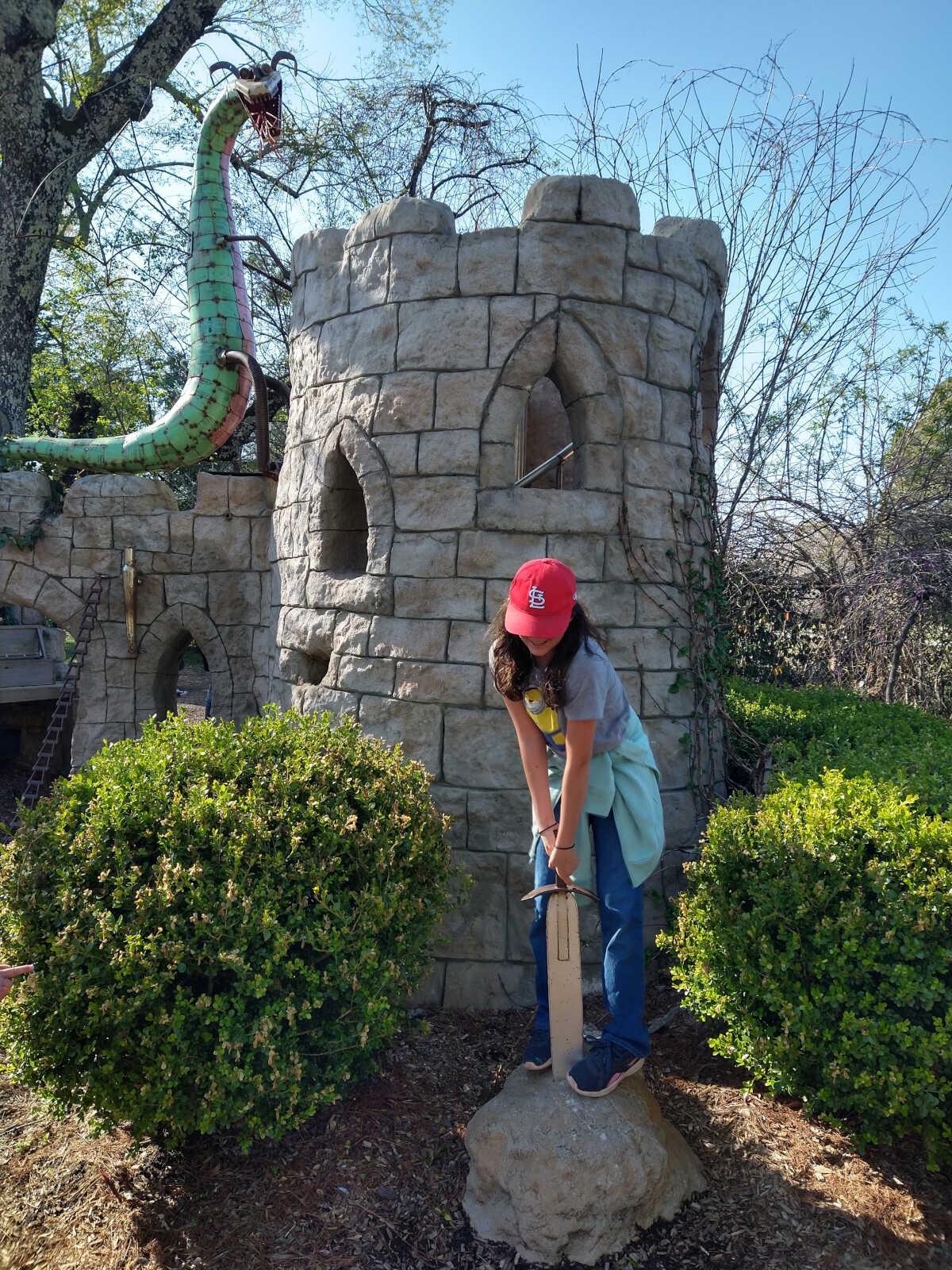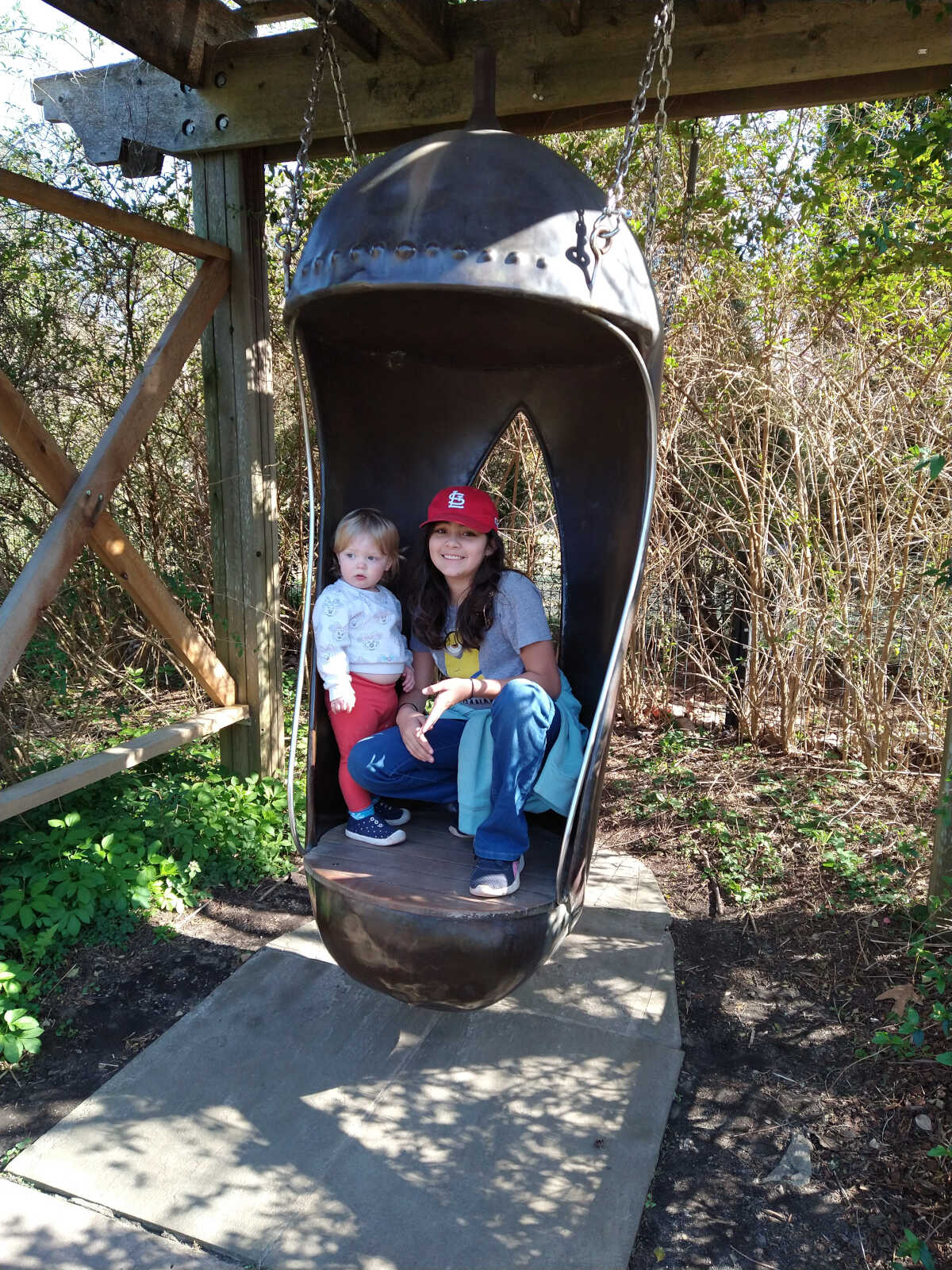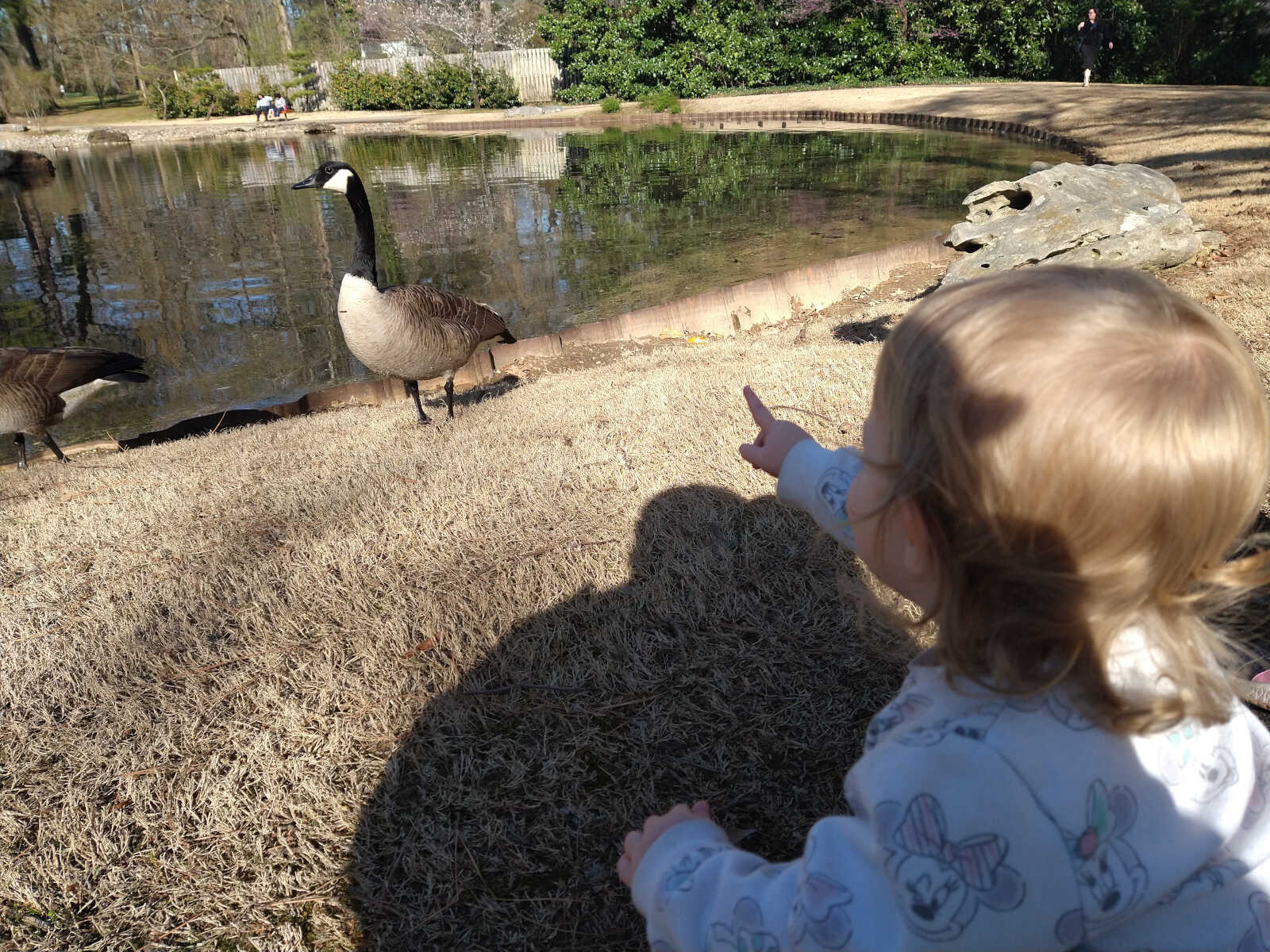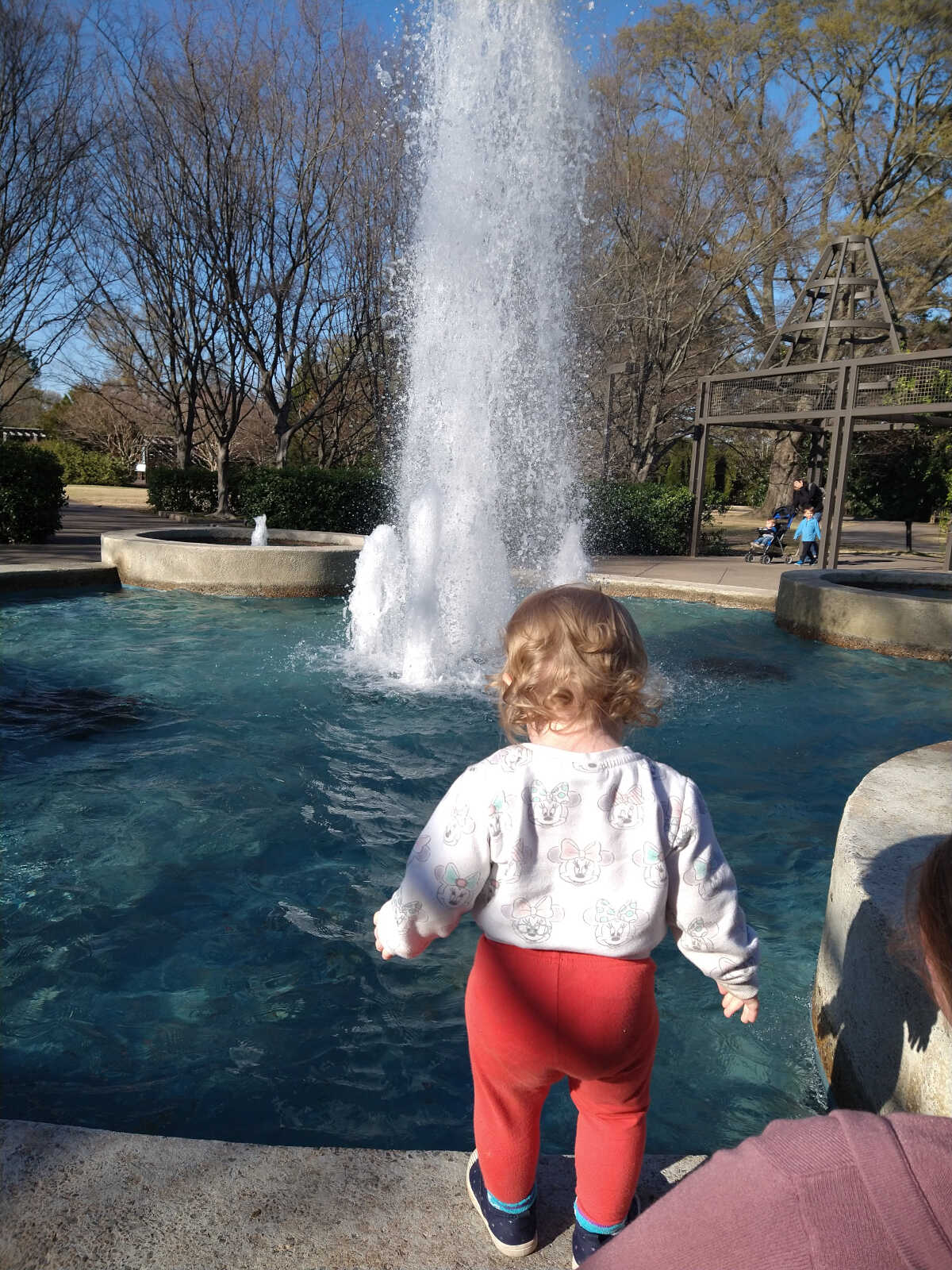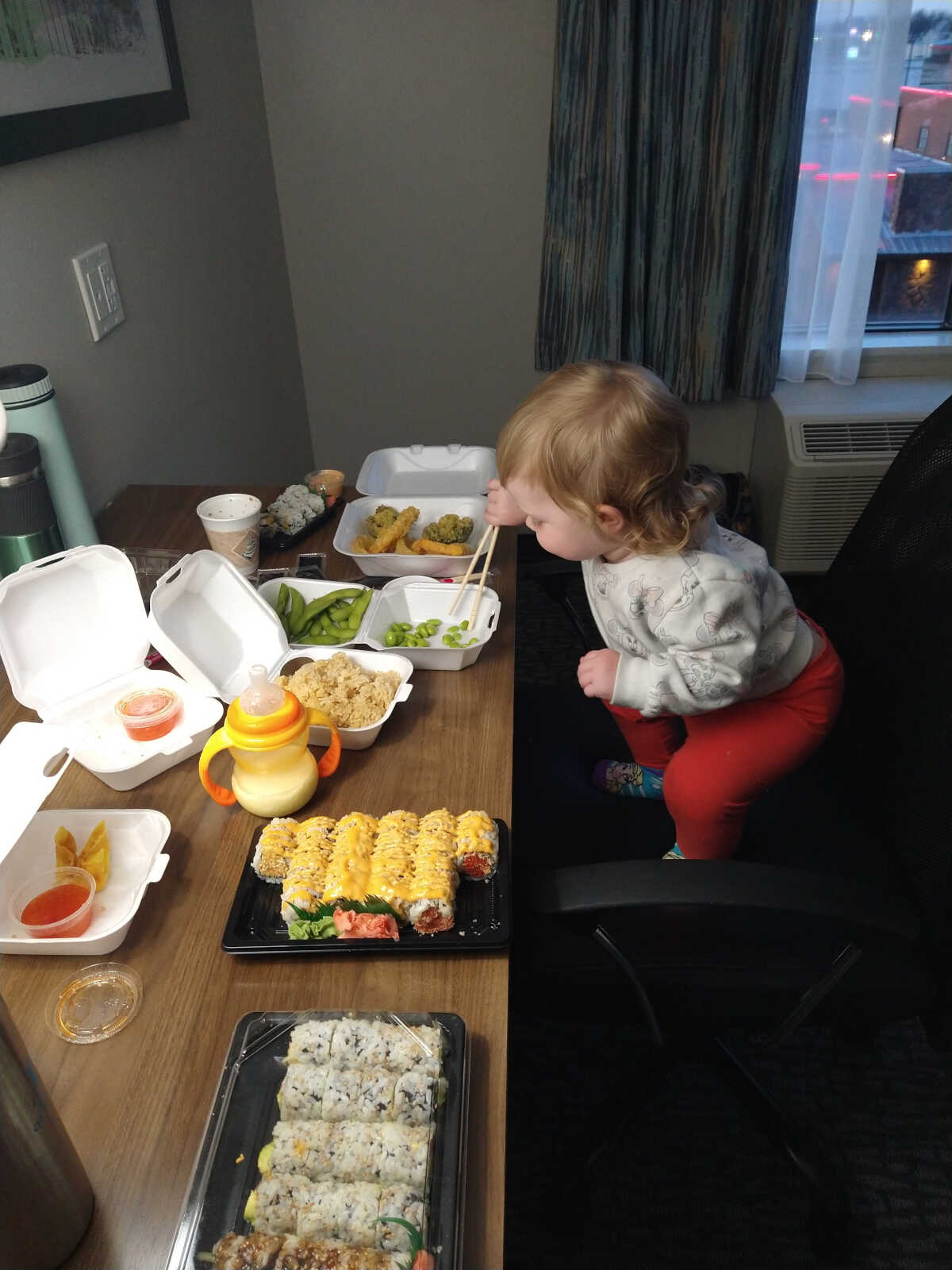 Maya trying to use chopsticks

Our next day in Memphis, and our last day of the trip, started with a trip to the National Civil Rights Museum. It's a good museum that is built next to the Lorraine Motel, the place where Dr. King was assassinated. The museum helped spark a continued interest in Civil Rights for Elena, especially in Rosa Parks. It was a good experience, and a sacred one for Americans that feel what a terrible loss Dr. King's was.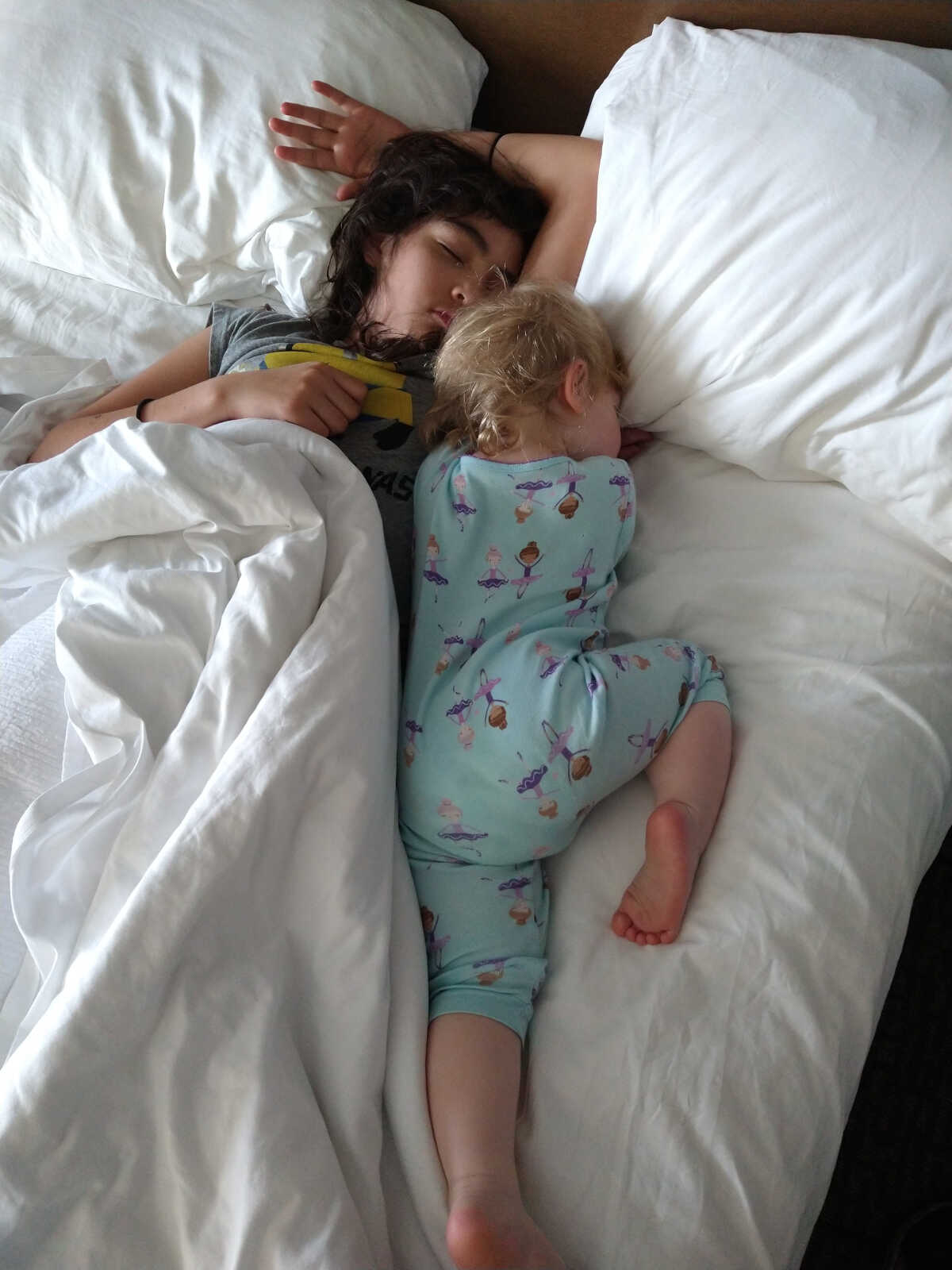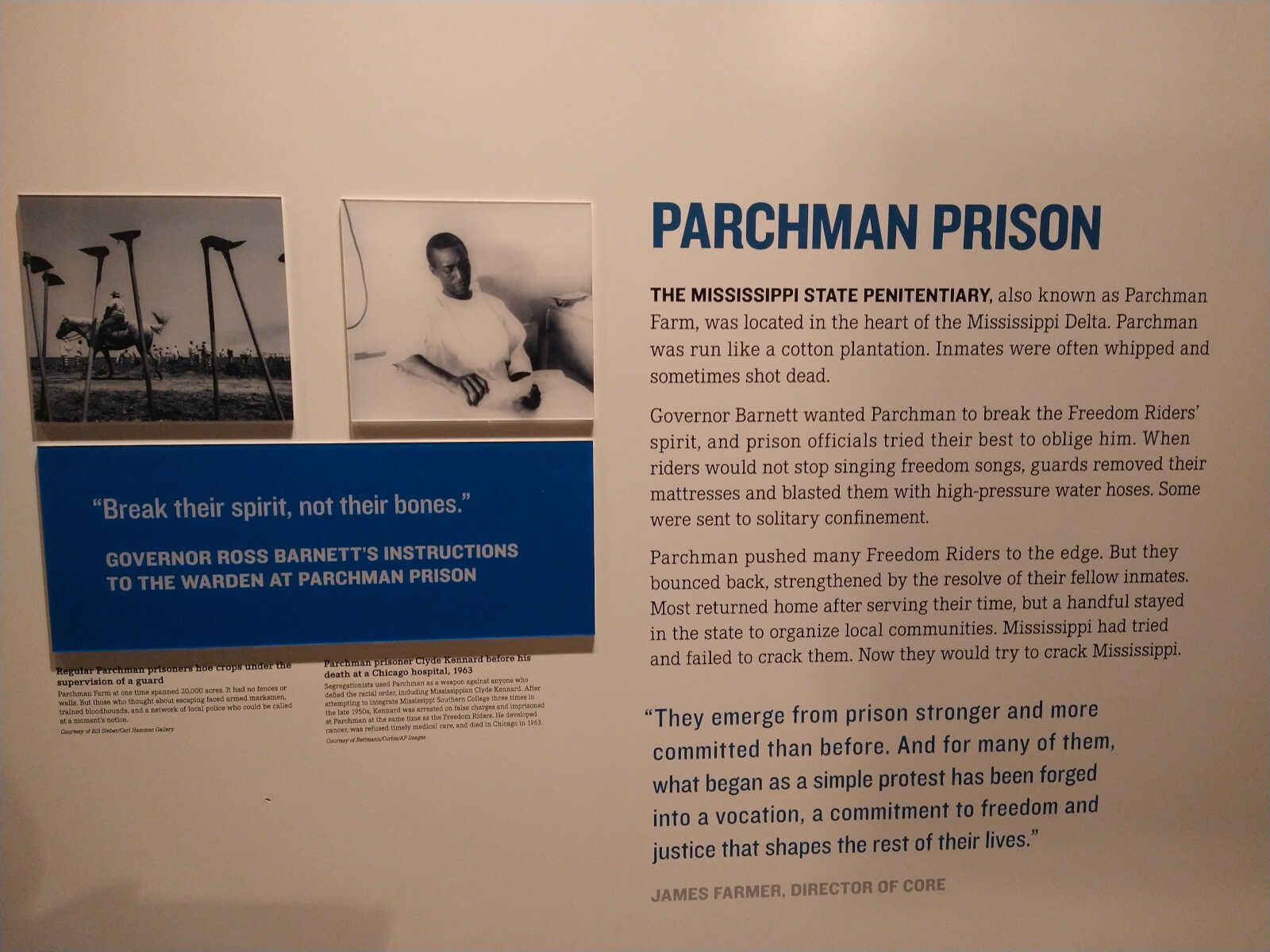 The punishment for civil disobedience in 1963? Forced labor on a cotton plantation.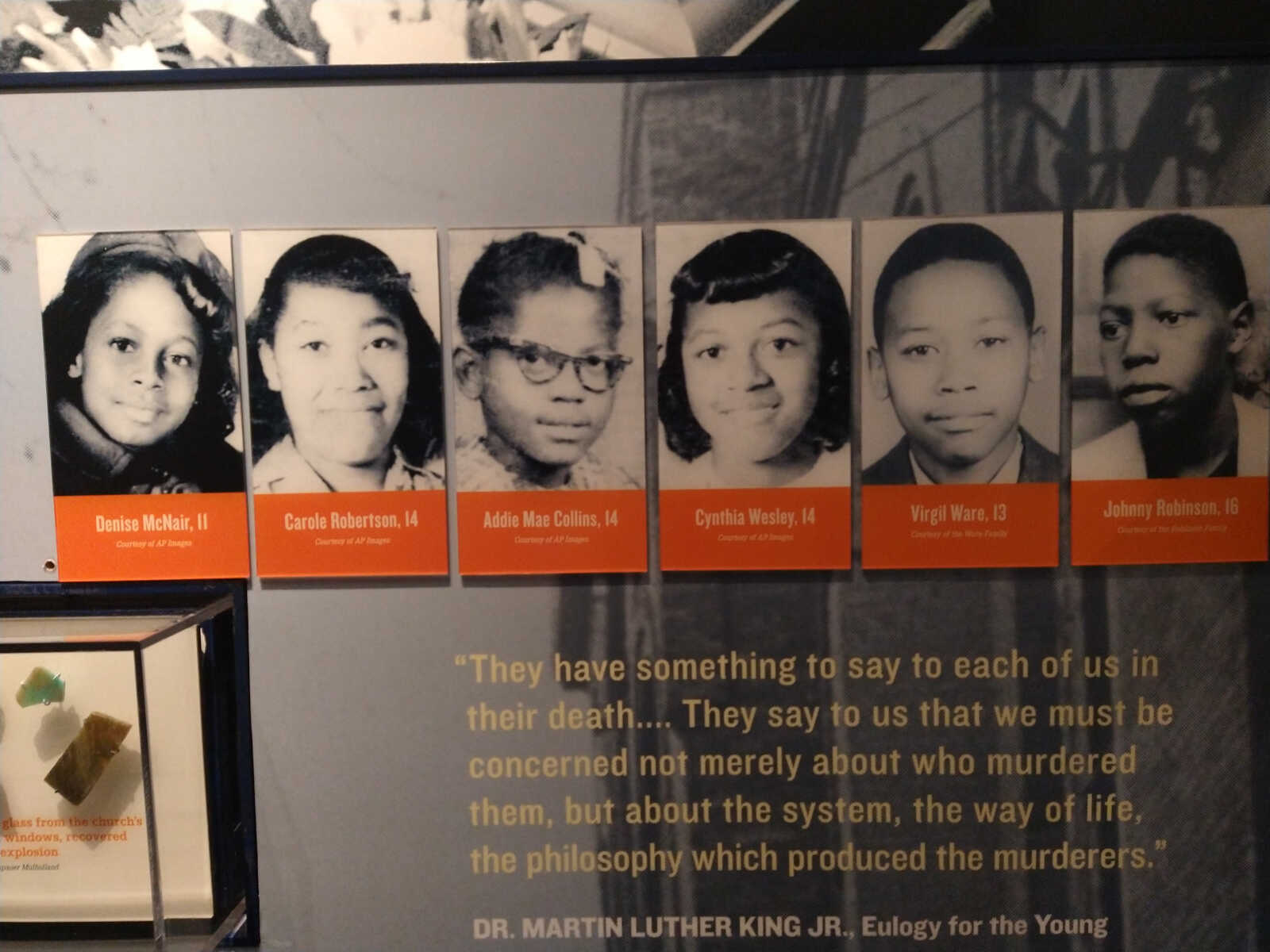 Children are still being taught the lie of white supremacy today, the lie that puts black children in perpetual risk of harm. Dr. King urges us all to confront and dismantle this heinous system that continues to propagate through the generations.

Next we went down to Beale Street. We walked up and down the street, stopped for lunch and live music, and did some shopping. The last thing we did before leaving town was go the gigantic Bass Pro Shops. It was a cool spot. Elena and I played at the shooting gallery, and Maya loved watching the fish. After that we said goodbye to Spring Break and hit the road for our twelve hour drive home.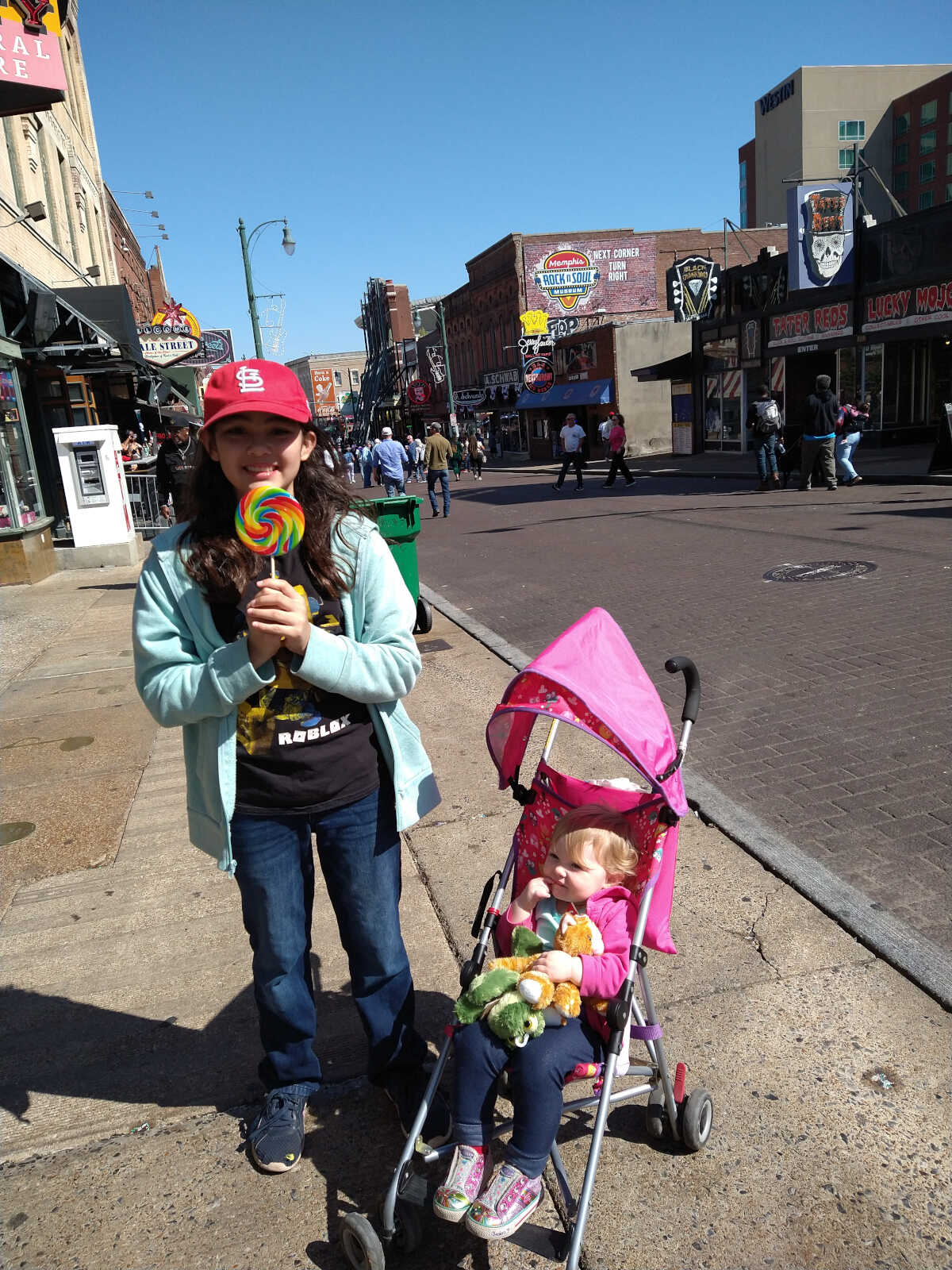 Elena and Maya with their purchases on Beale Street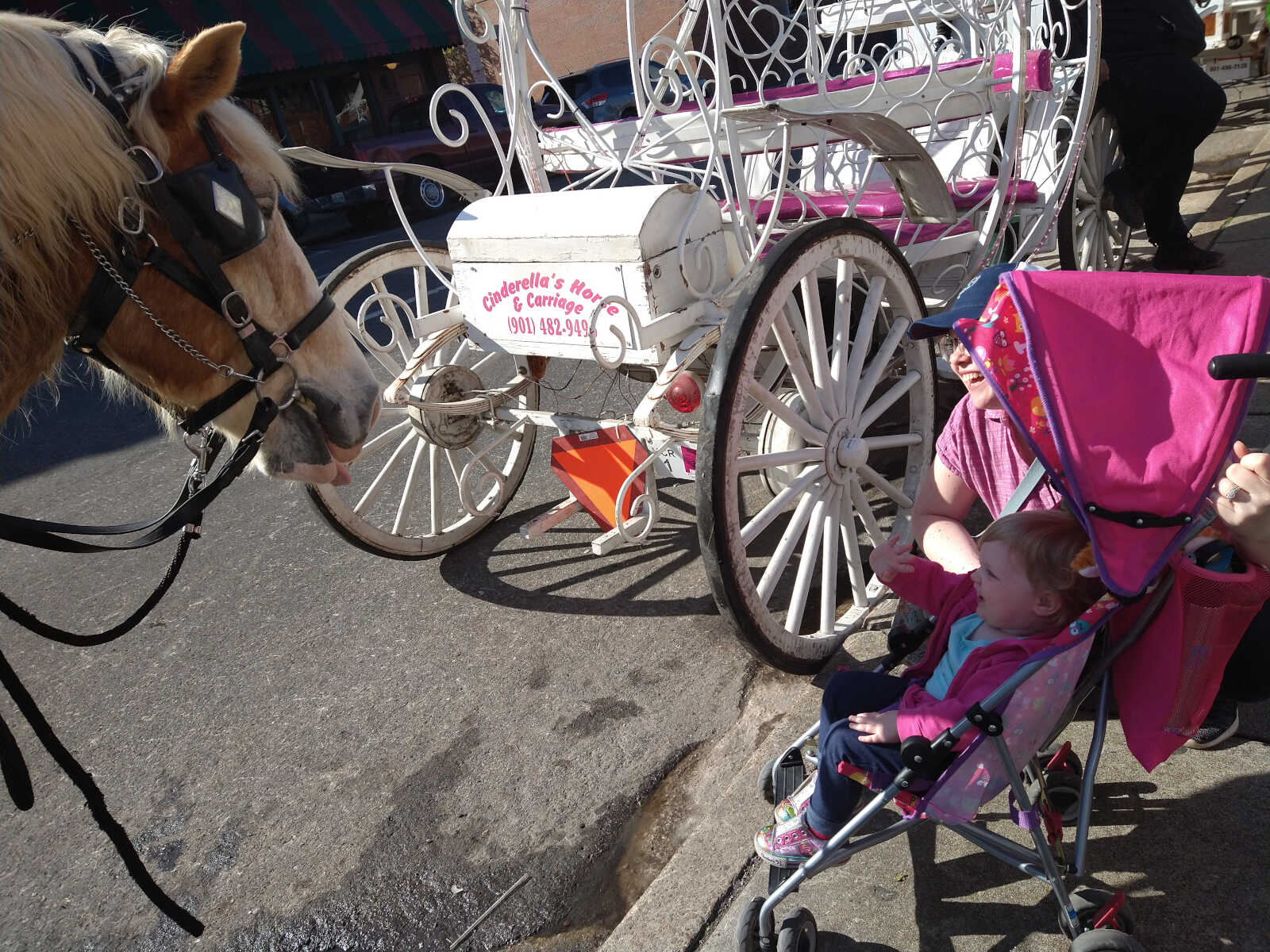 Maya loves meeting animals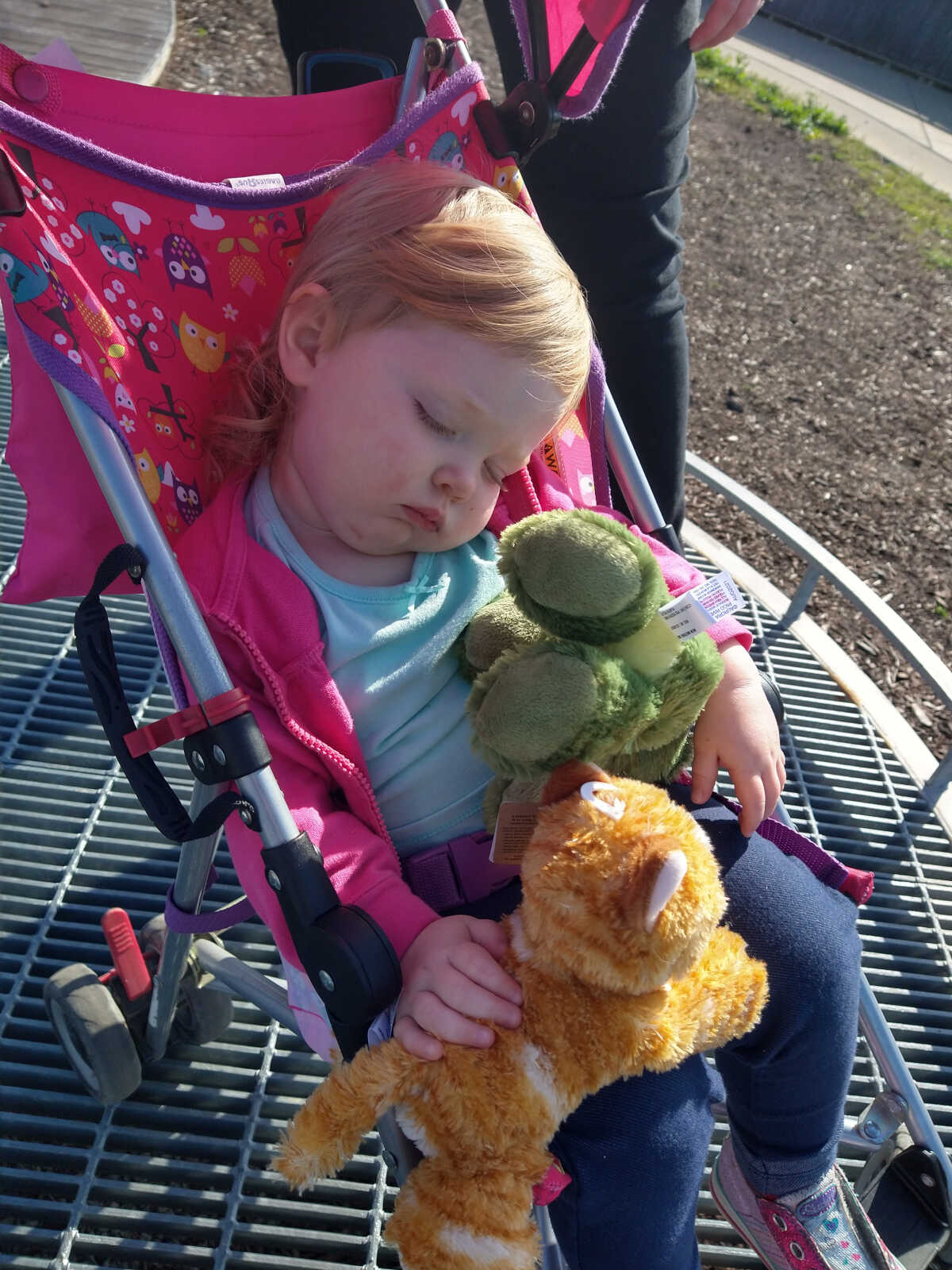 Maya's first nap with her new stuffed cat and frog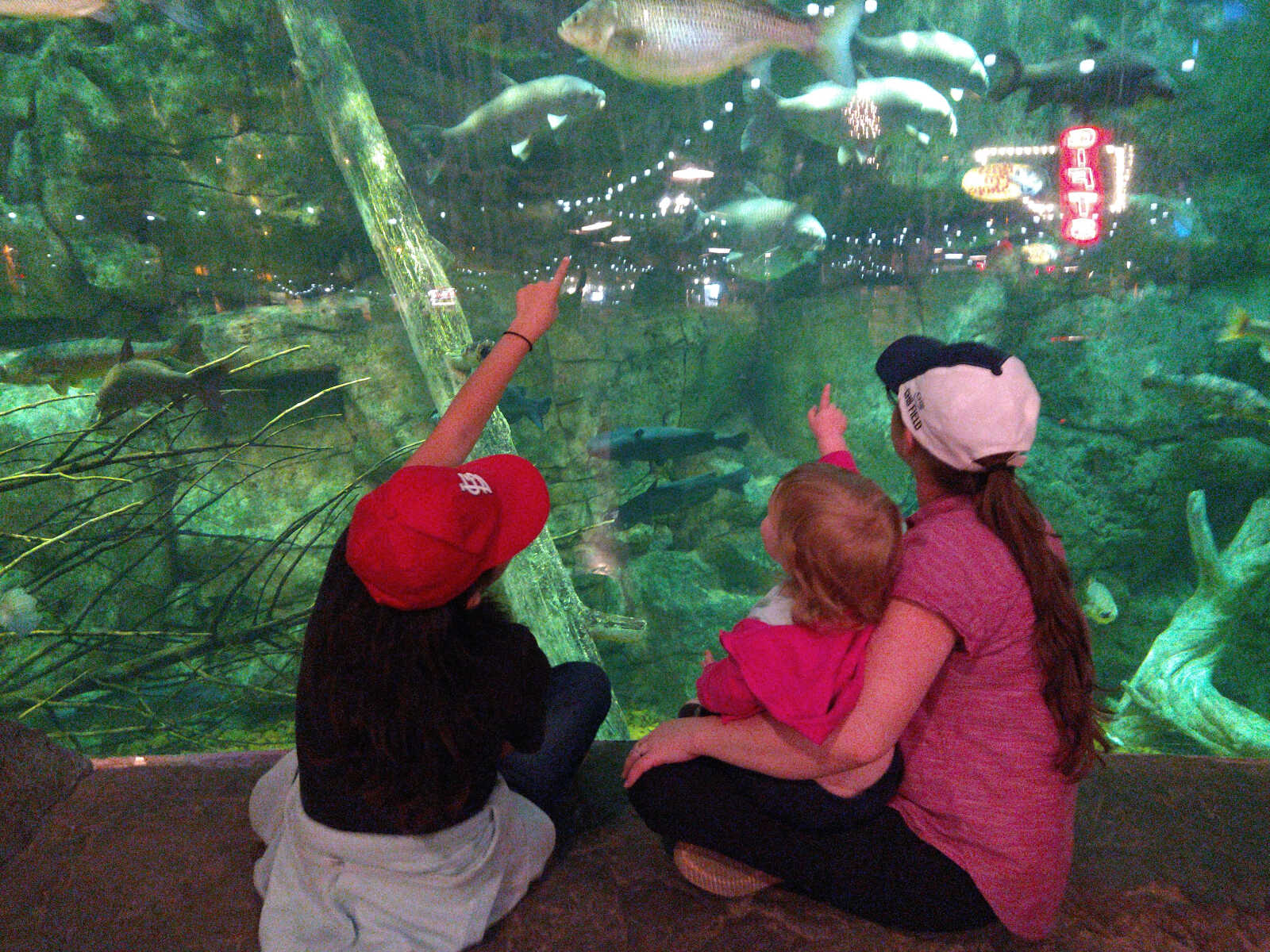 One of the fish tanks at Bass Pro Shops

This was a great way to spend our spring break. Not only did we get to cross some states off our list (we're shooting for all fifty!) we also got lots of top notch recreation, history, food, culture, and music. I adore so many of the places we visited, and I hope that this won't have been my list trip to New Orleans and Memphis in particular.