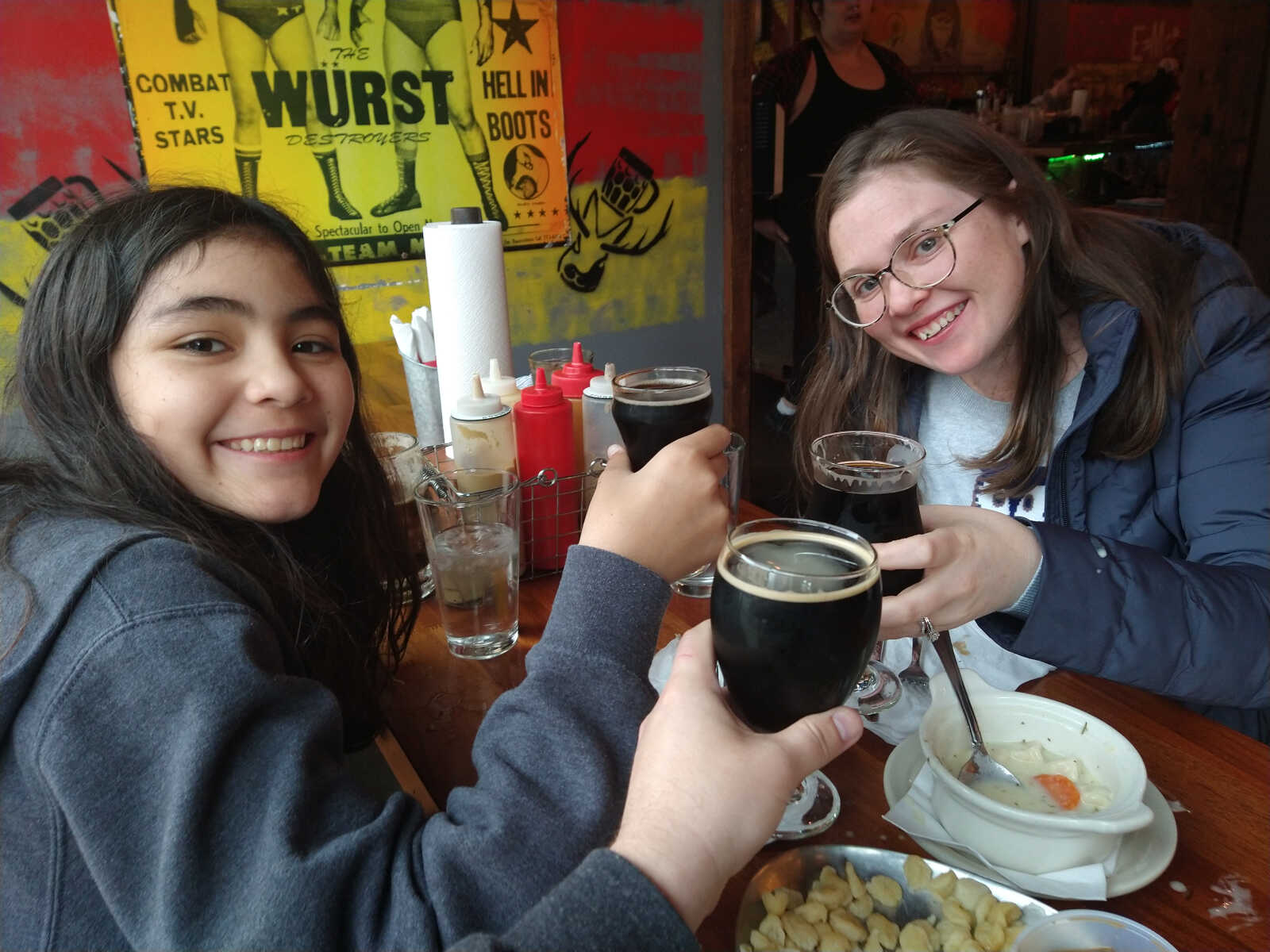 As The Days Got Longer, We Got Busier
July 1st, 2022
Here is a gallery with extra photos from this spring.

Our spring started with Elena missing the last day of school before spring break, so that we could squeeze even more into our spring break trip. A trip which I covered in a previous post. This trip marked a new era in our life as a family. After getting home from the trip Amelia started her new position at the VA as the nightshift assistant nurse manager. This position comes with a set schedule that's the same week to week. Now we have every weekend together. She also starts her shifts at 10pm, so a lot of weeknights we're able to have dinner together. It's been really nice.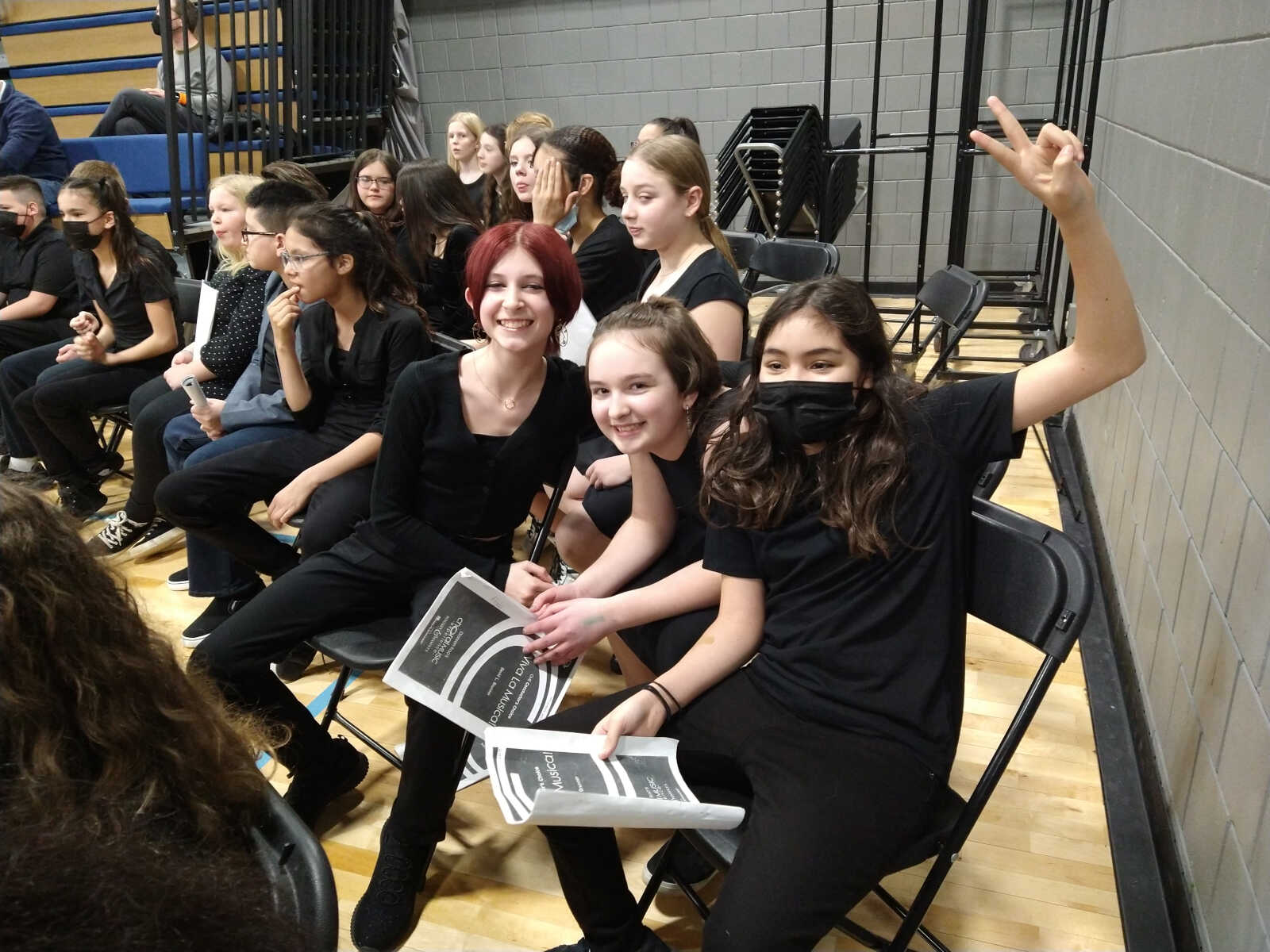 Elena's Choir Concert


Elena had a great Spring. There were quite a few functions at her school. She had a choir concert and an orchestra concert. We also went to a few other school activities, one of the best being Marine Team open house. The Marine Team is a school club that manages all the fish tanks in the school, and they have a lot of fish tanks! Maya loves fish so she had a blast, but I had a blast too. They had all sorts of cool sea life, they were even hatching sharks from eggs.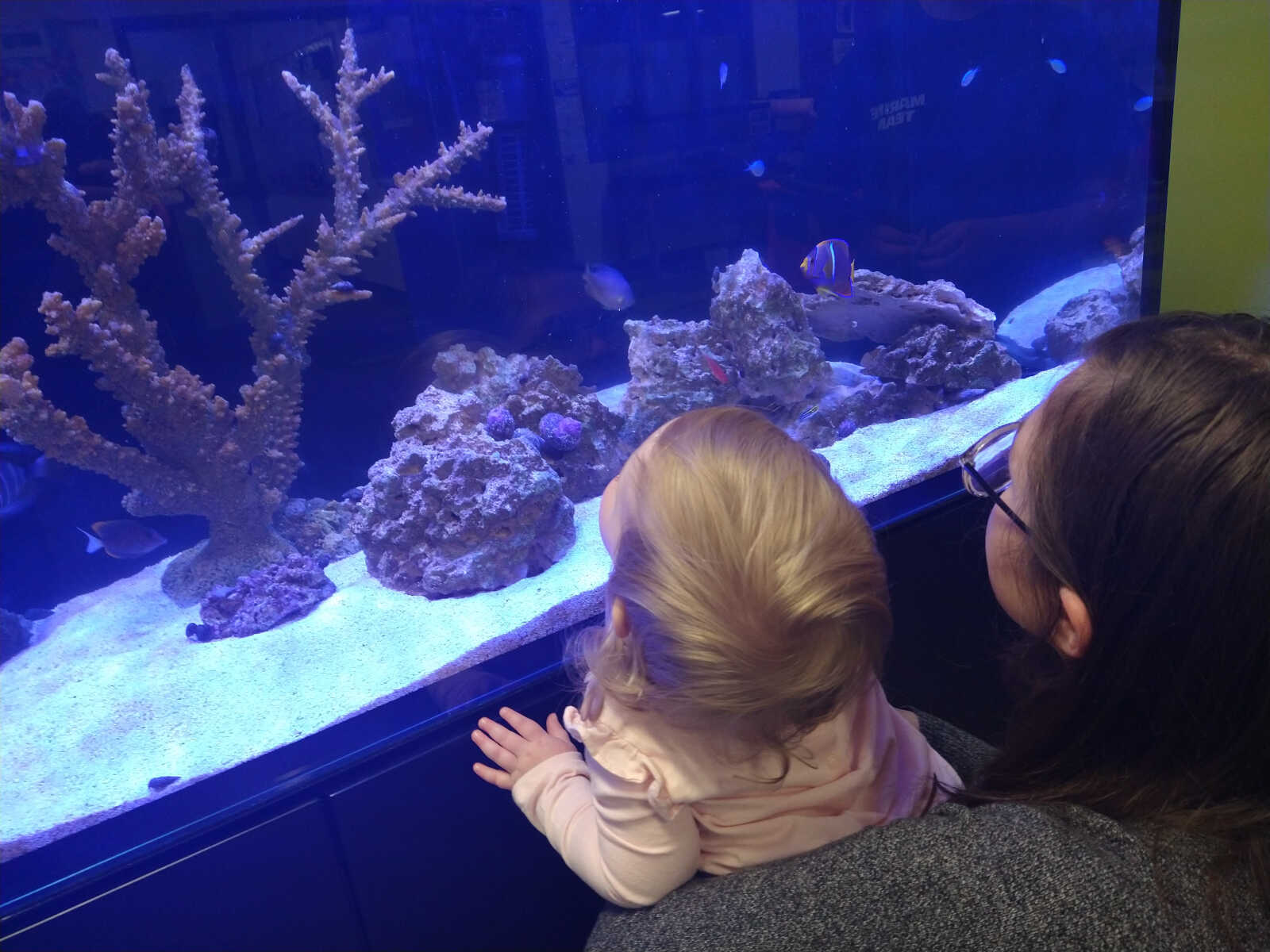 One of the tanks at the Marine Team open house


Elena had a lot of fun getting together with friends this spring. Almost every day after school she'd meet up with friends at the playground by our house. Sometimes they'd bring snacks and drinks from the corner store. A few times Elena baked brownies to share. On the last day of school Elena baked a giant pan of brownies and filled an ice cream bucket with them to pass out at school.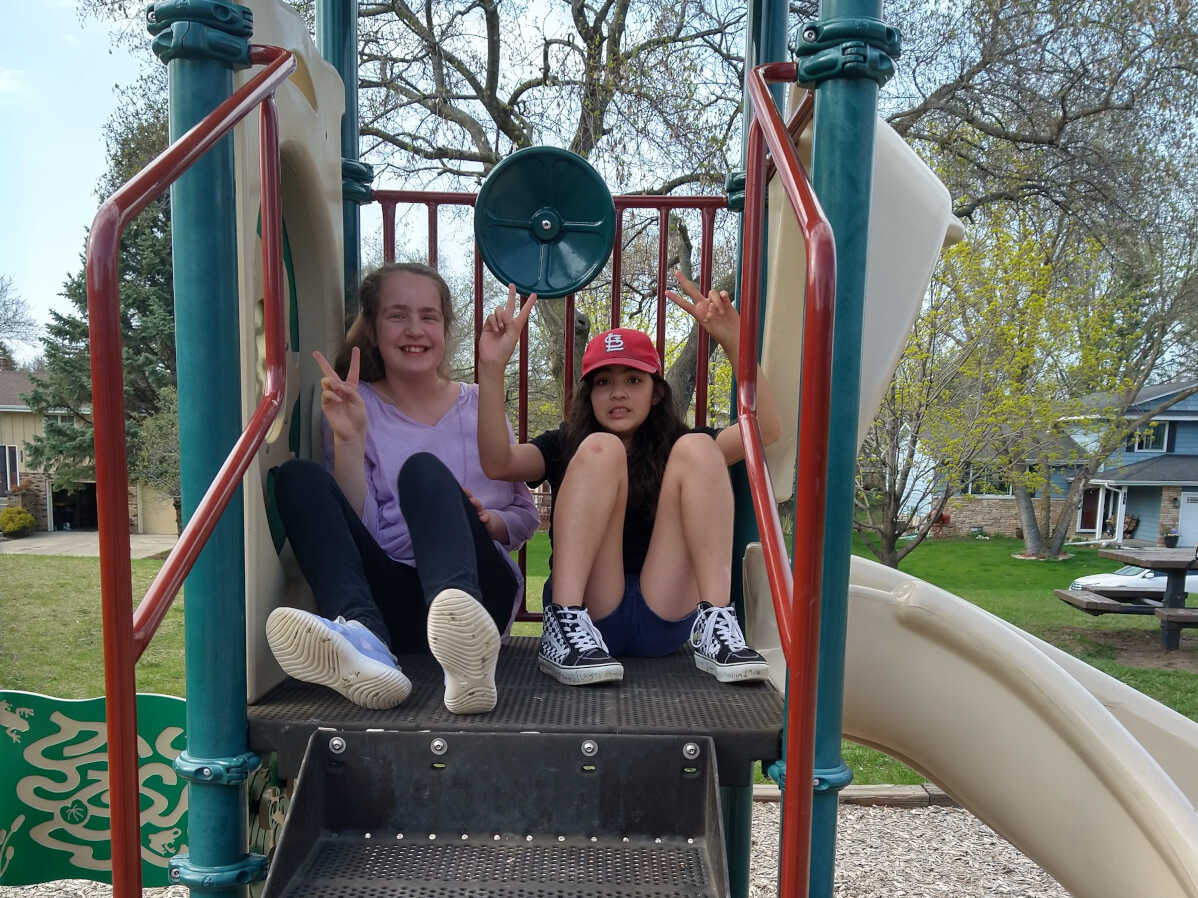 After school at the playground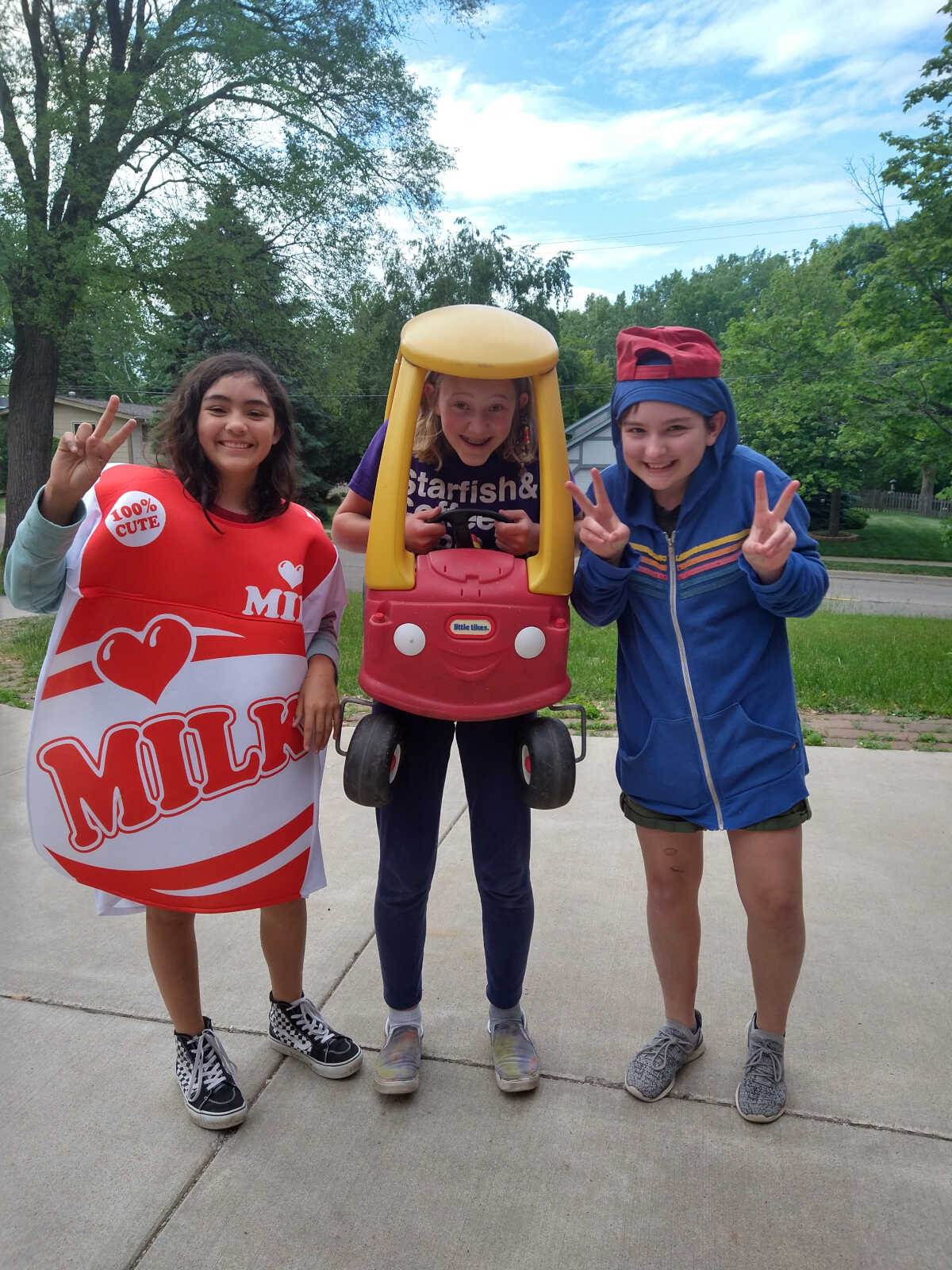 Goofing off with friends after school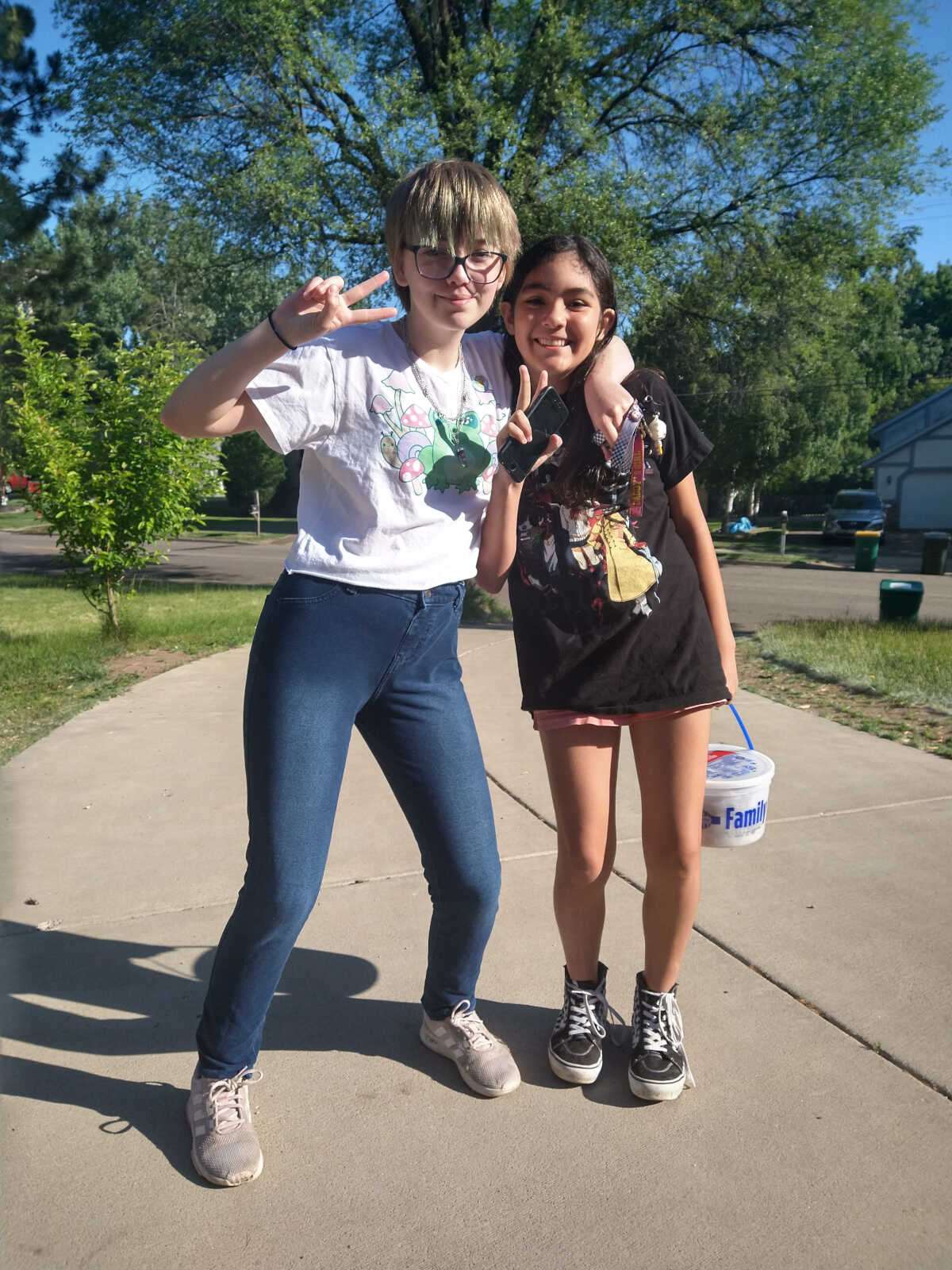 Elena with her friend Mya before the last day of school. Note the bucket of brownies in Elena's hand.


Elena also started softball this year. She did baseball before the pandemic, and was disappointed that we signed her up for softball this time. After a couple weeks she really fell in love with it. She's got a great team that she loves, and she's doing really well. She really tries to learn at every practice and has made some great plays in games. When the season started, the girls would mostly ignore the game when they weren't on the field. I scolded Elena for not showing enough spirit, and the next game she got her whole team to cheer each other on. Now they have a lot of fun cheering for each other every game. As of writing this, her team has played eleven games and is still going undefeated in their little community league.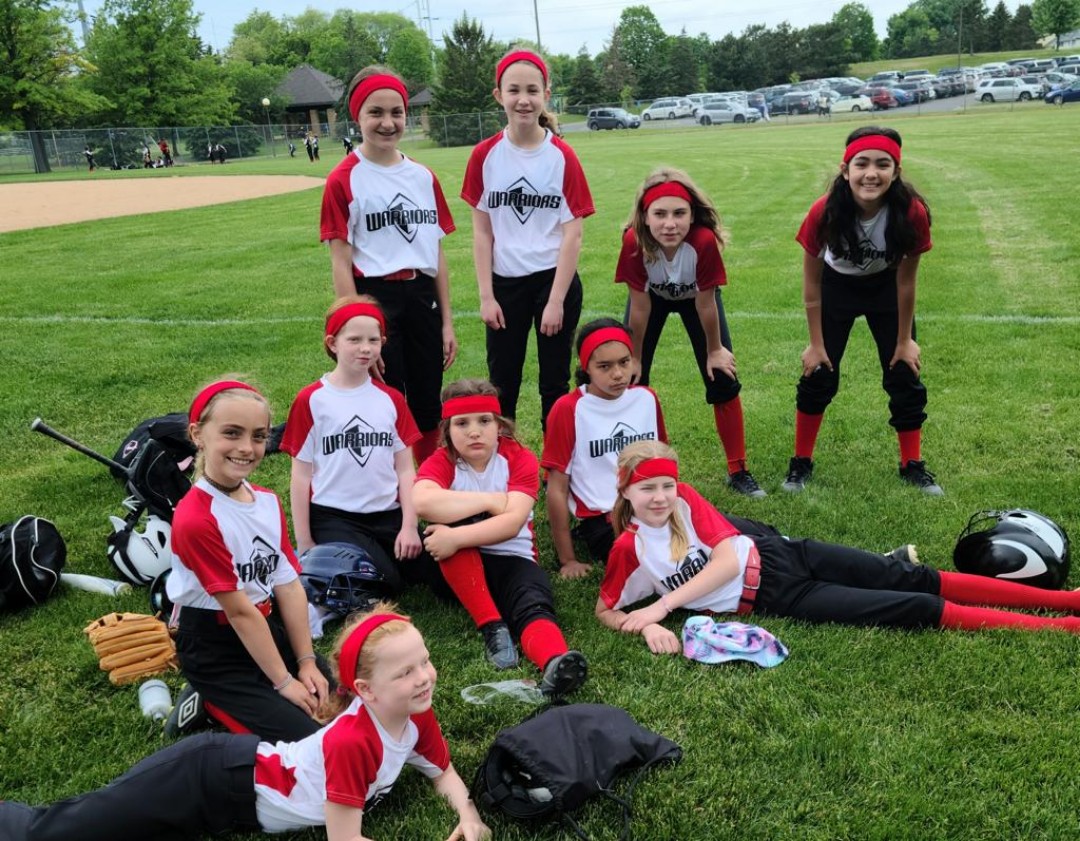 Elena's Softball Squad


Maya really fell in love with the outdoors this spring. Over the winter she had mastered running, climbing, and going down slides, but she was cooped up. Once the snow melted she was wound up and ready to go. She loves playing on playgrounds. When she sees a playground she points and shouts "pay!" She loves pointing out airplanes ("pee"), trucks ("cuh"), cars ("cah"), busses ("buh"), and trains ("tay"). She loves seeing animals, and knows the names or calls of most animals she sees. She always asks to pet them too. We have a little farm called Dodge Nature Center a few blocks from our house where she gets to see horses, cows, pigs and sheep. She loves seeing fish wherever she can. Her favorite outdoor activities at the house are chalk, bubbles, the swing, her toy car, and going for rides in her push-trike, stroller, or bike trailer. She loves the outdoors so much that we need to literally lock her in the house sometimes. Our front door doesn't lock on the inside so we had to buy a baby lock for the door because she constantly yearns to escape, even in the middle of the night. She loves other kids and immediately befriends them everywhere we go.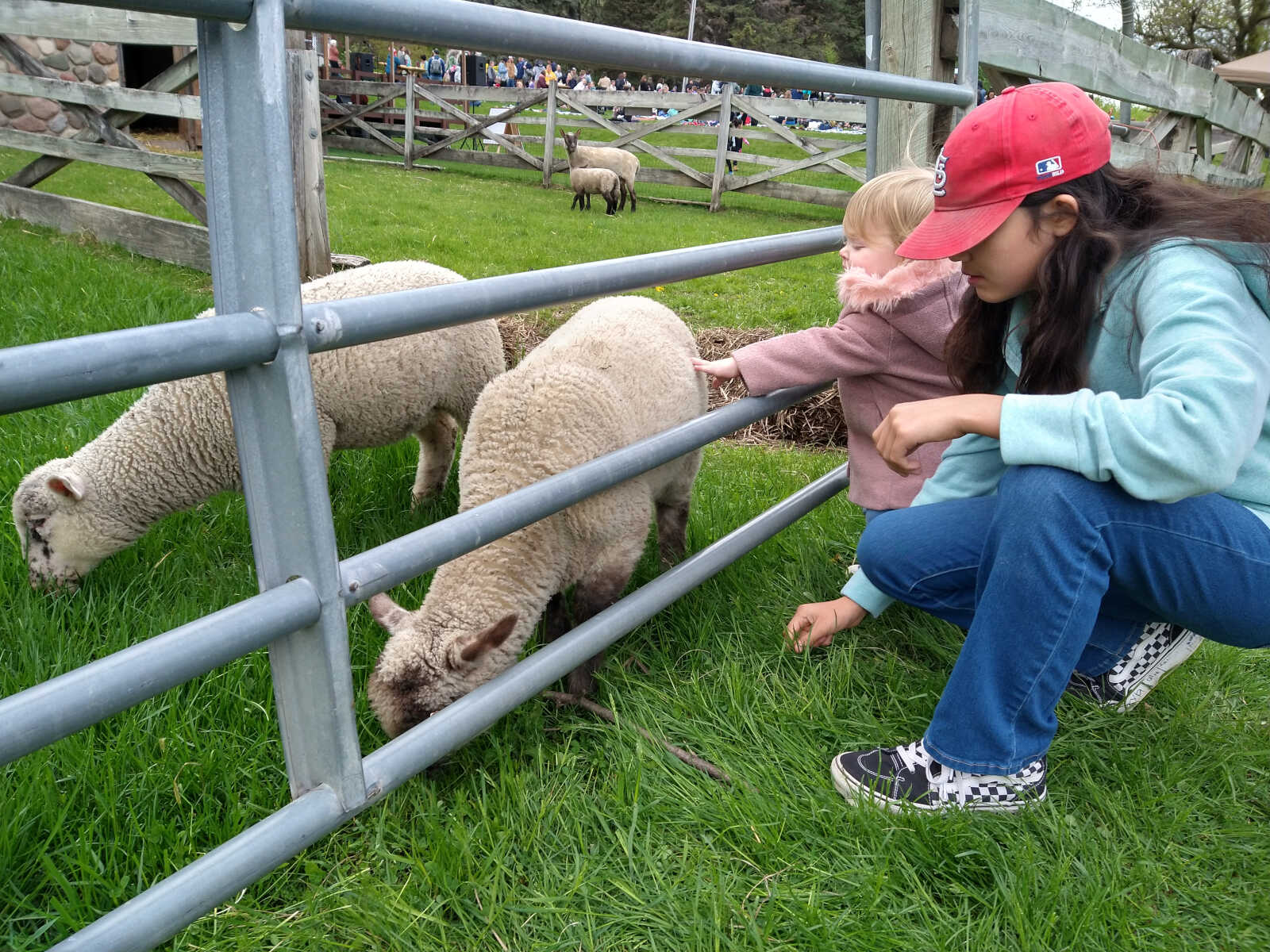 Petting the sheep at Dodge Nature Center in West St. Paul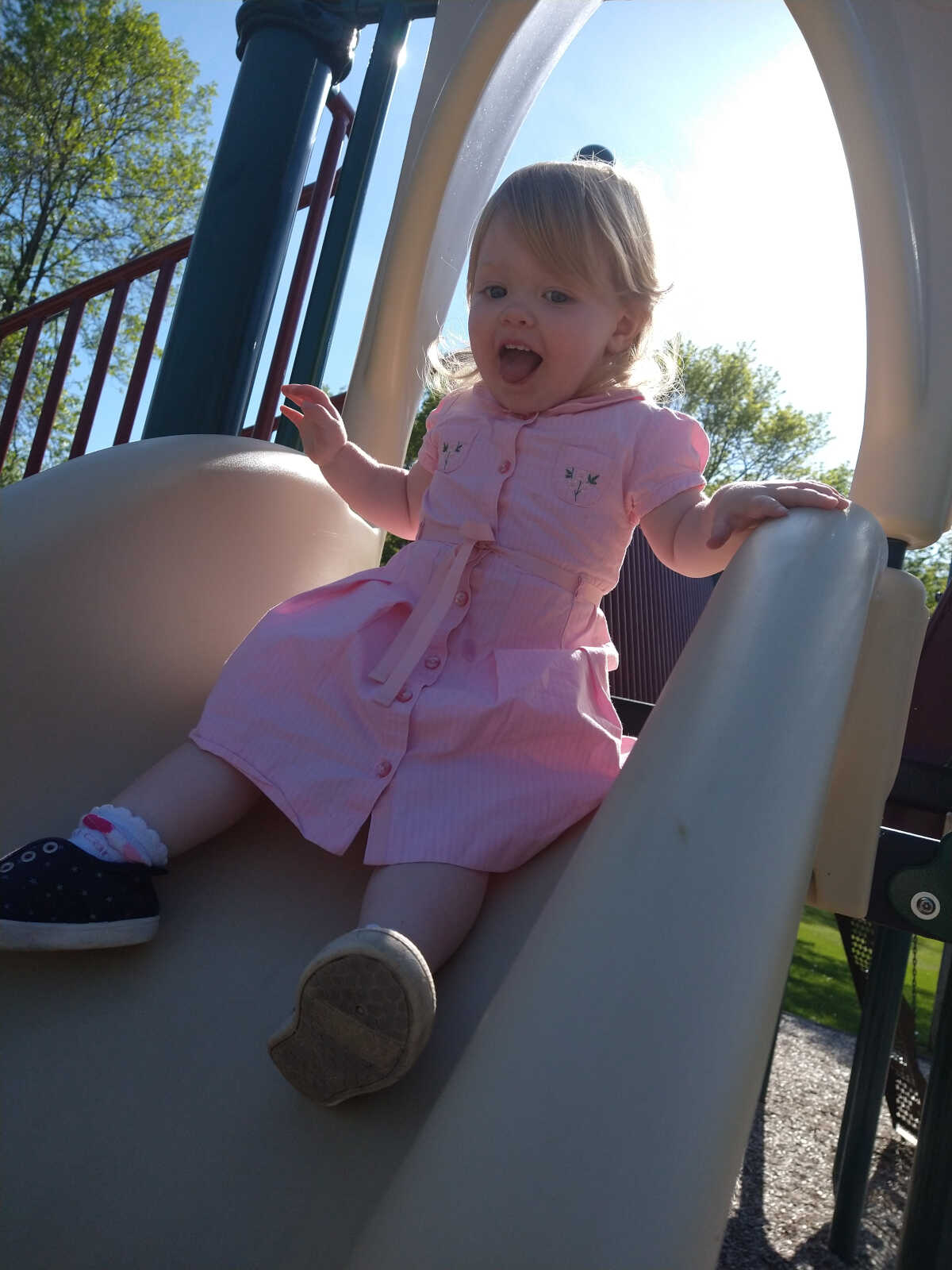 Maya loves taking endless trips down the slide at our neighborhood playground
Dancing at a concert


This spring, my grandpa let us know that he thought he was dying. With Amelia having weekends off, it was pretty easy for us to manage a trip to Moorhead to visit my grandpa and grandma. Grandpa ended up dying less than a month later. I'm glad we got to see him one last time before he died, and that he got to see Elena and Maya. Maya and I managed to make it to the funeral in Grand Forks. I couldn't be out there as long as my parents were, but my dad was able to trade in some airline miles for us to fly out and meet them.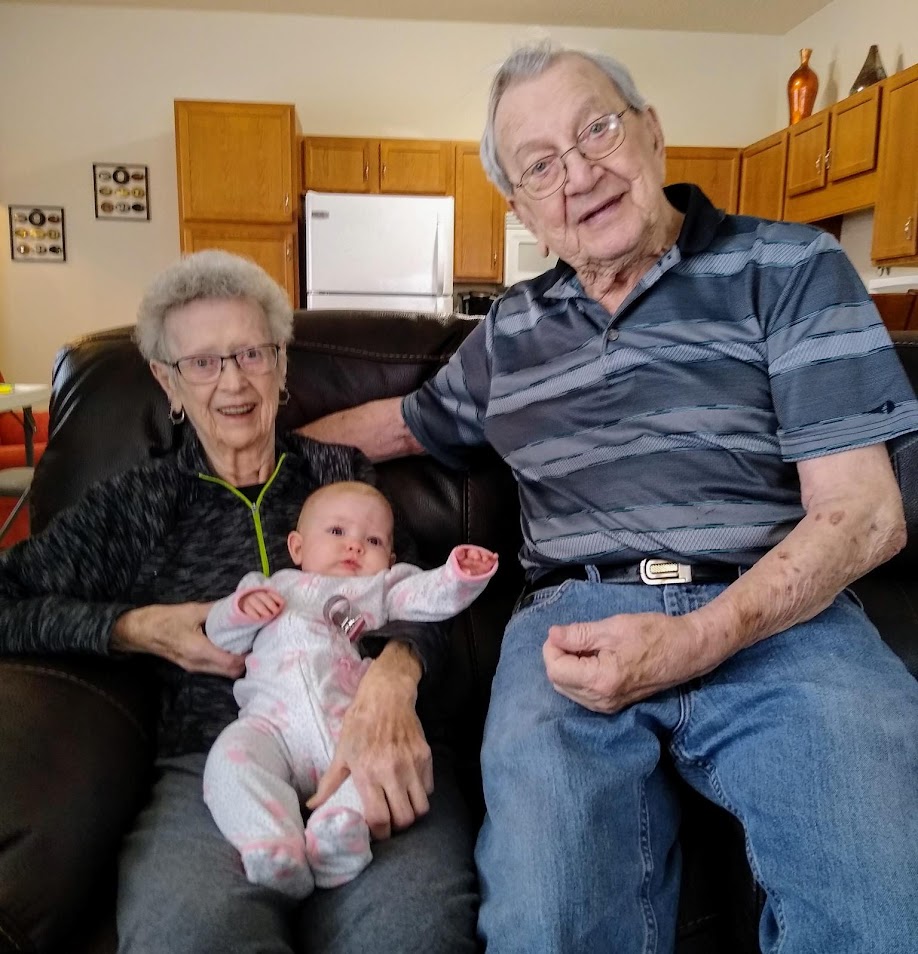 This is a picture from last year, when Maya first met her great-grandparents.


Maya was super excited to go on an airplane. She was anticipating it curiously all day. She had fun all through the airport. Although she was a bit apprehensive to letting the TSA lady take her doll, she handed it over after a bit of verbal assurance that she'd get the doll back very soon. She watched them prepare the airplane on the tarmac and explained to her doll that we would be going on that plane. She had fun during the takeoff but once we were above the clouds she started to panic a little. I think the cabin pressure might have been getting to her. She closed the window and layed on me for about two minutes and then enjoyed the rest of the short flight. We hadn't payed for a seat for Maya, but we lucked out and had an unsold seat next to me. Maya was super excited to see Grandma and Grandpa when she got off the plane. She was talking about that plane ride for days afterward.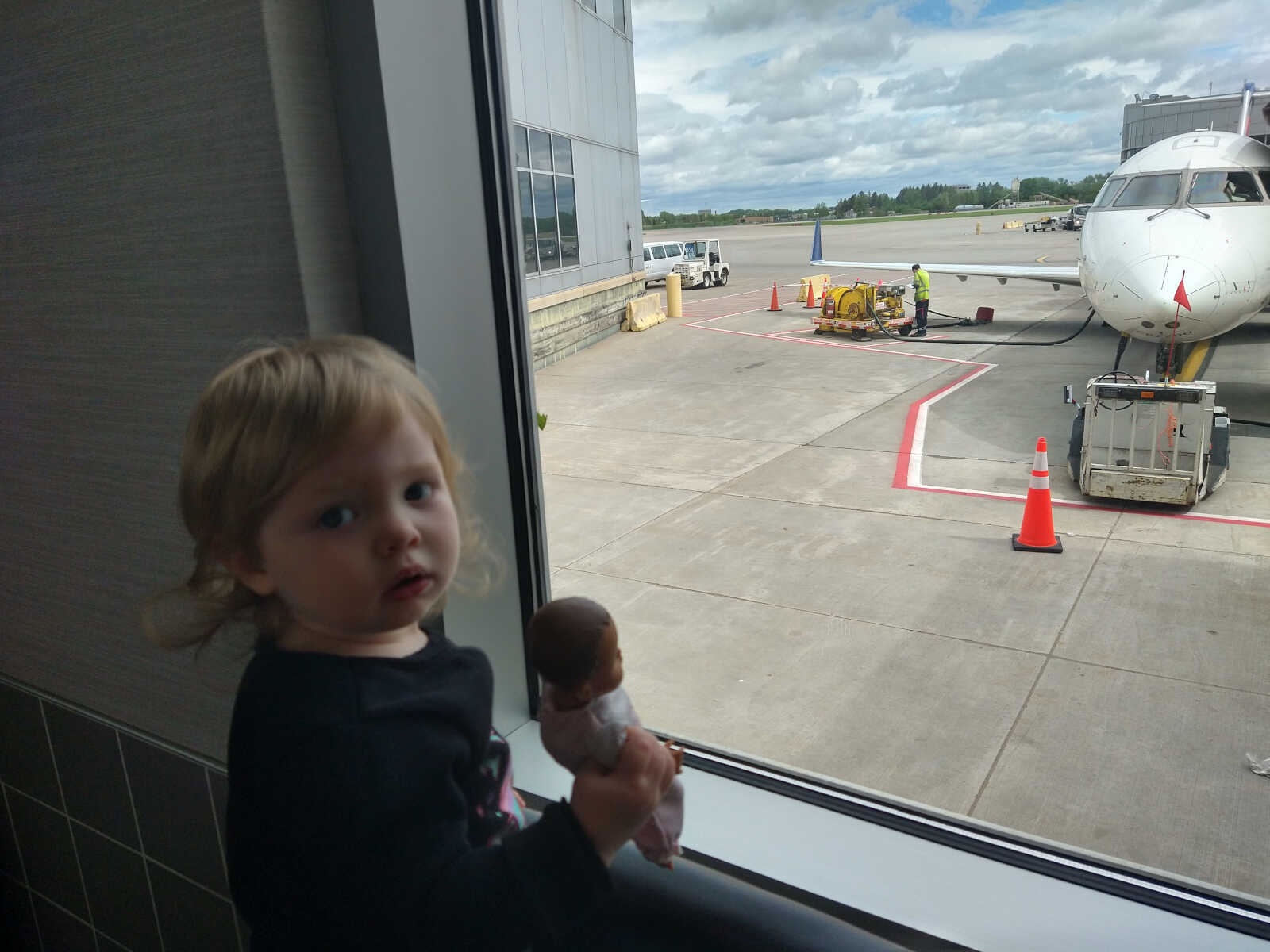 I showed Maya the plane. She, in turn, showed the baby the plane.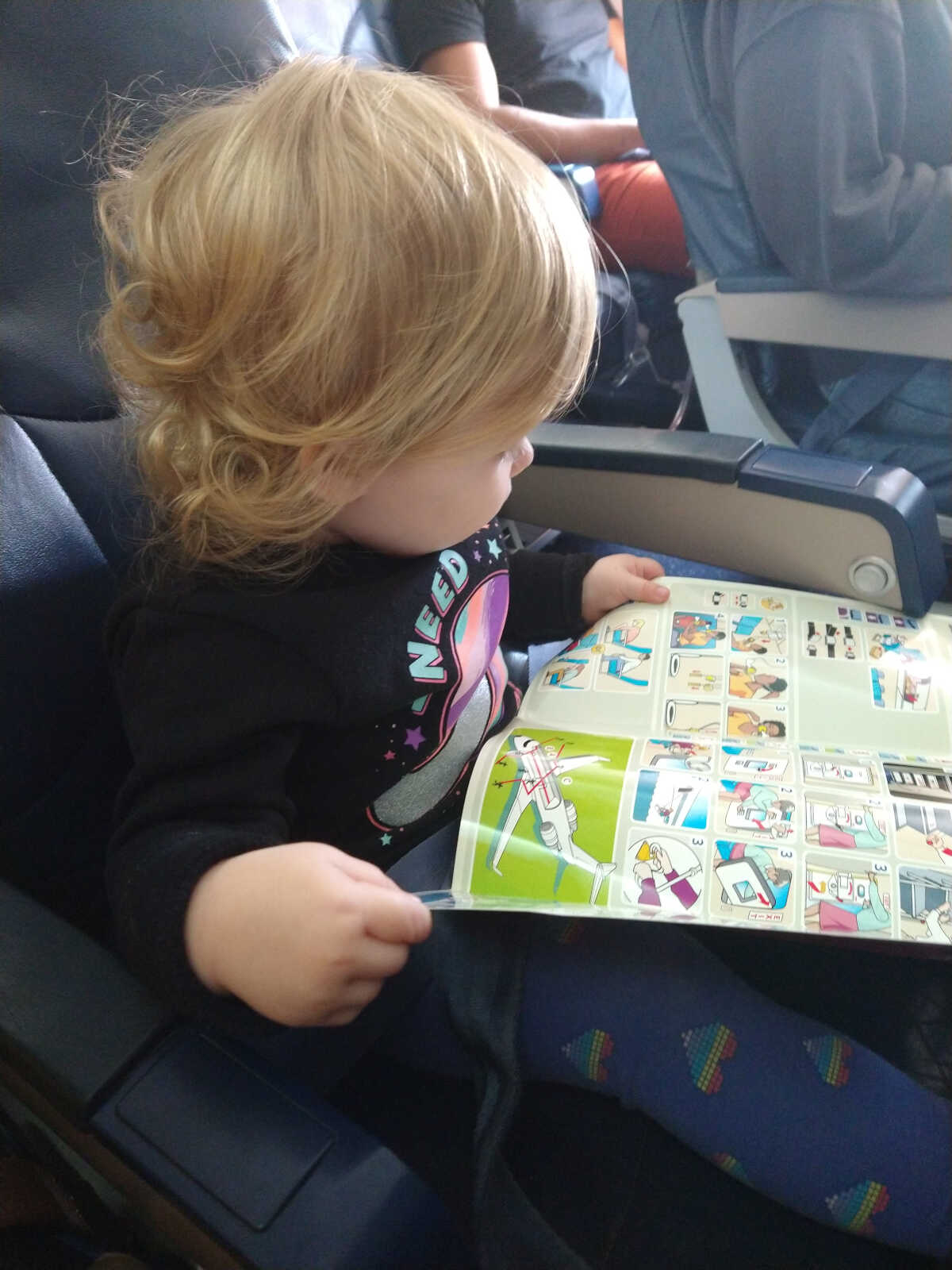 Maya loved to read all about the emergency procedures. You can never be too careful.


It was nice to see so much of my family in one place again. It was unfortunate it had to be under such circumstances. Quite a few of us did manage to get together about a month after the funeral to celebrate my cousin Sylvan's first birthday party. It was a really nice time. Beautiful weather, good food and family. Unfortunately toward the end of the party we got news that my grandma had also passed.

This spring was also when our dog Layna lived her last days. Her back legs had already been pretty arthritic when we got her at the age of seven. Now, at twelve, she was really struggling to even get out of bed.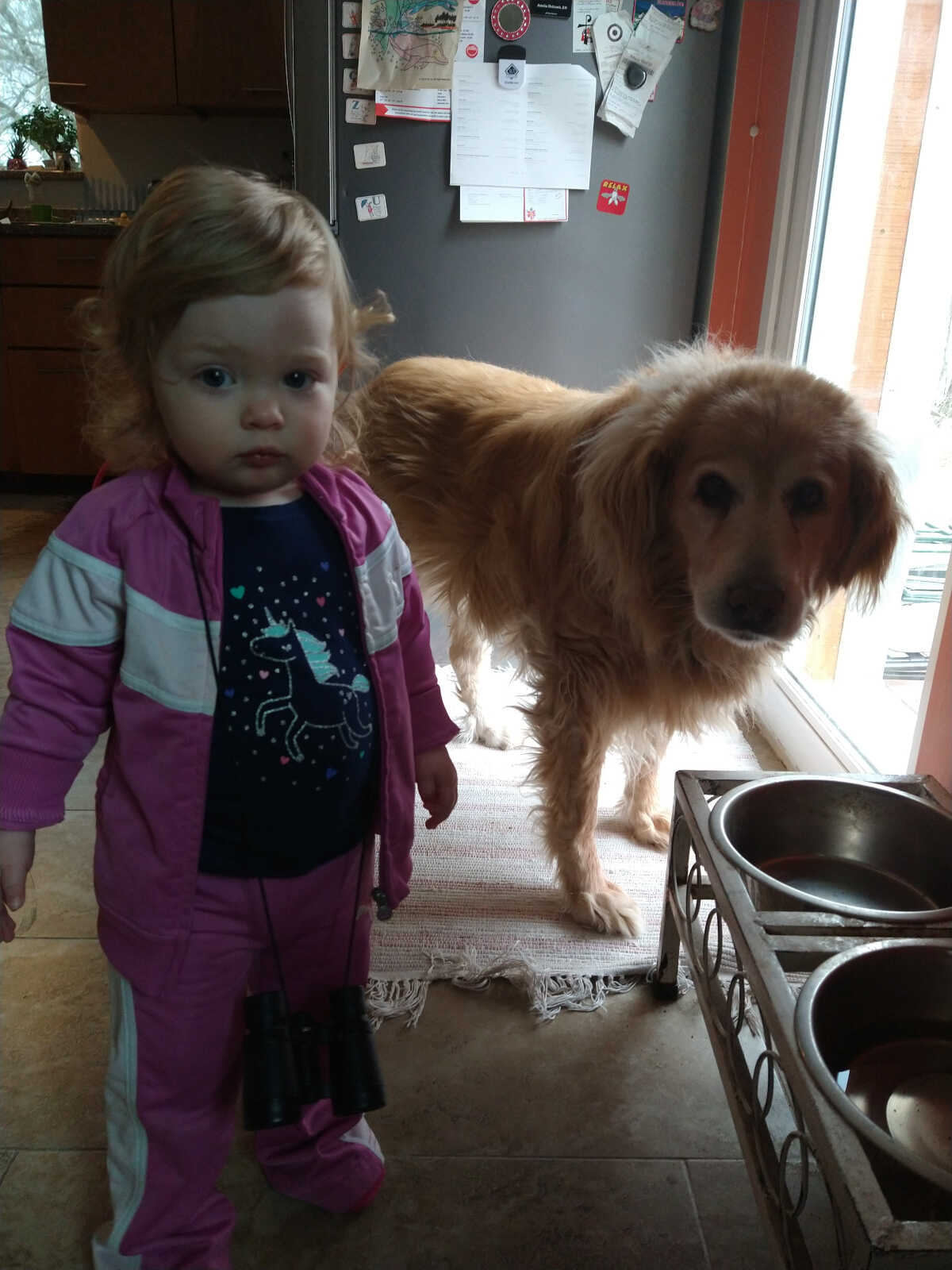 Maya and Layna hanging out this spring


This season was the season we were determined to finally get our yard and garden on point. We planted tons of fruits and vegetables this year, and so far they're yielding very well. On the last day of spring I finally started building a shade structure for our south facing patio, which has no tree cover. The backyard is starting to look really nice now, and I'm hoping that by fall the whole property will too.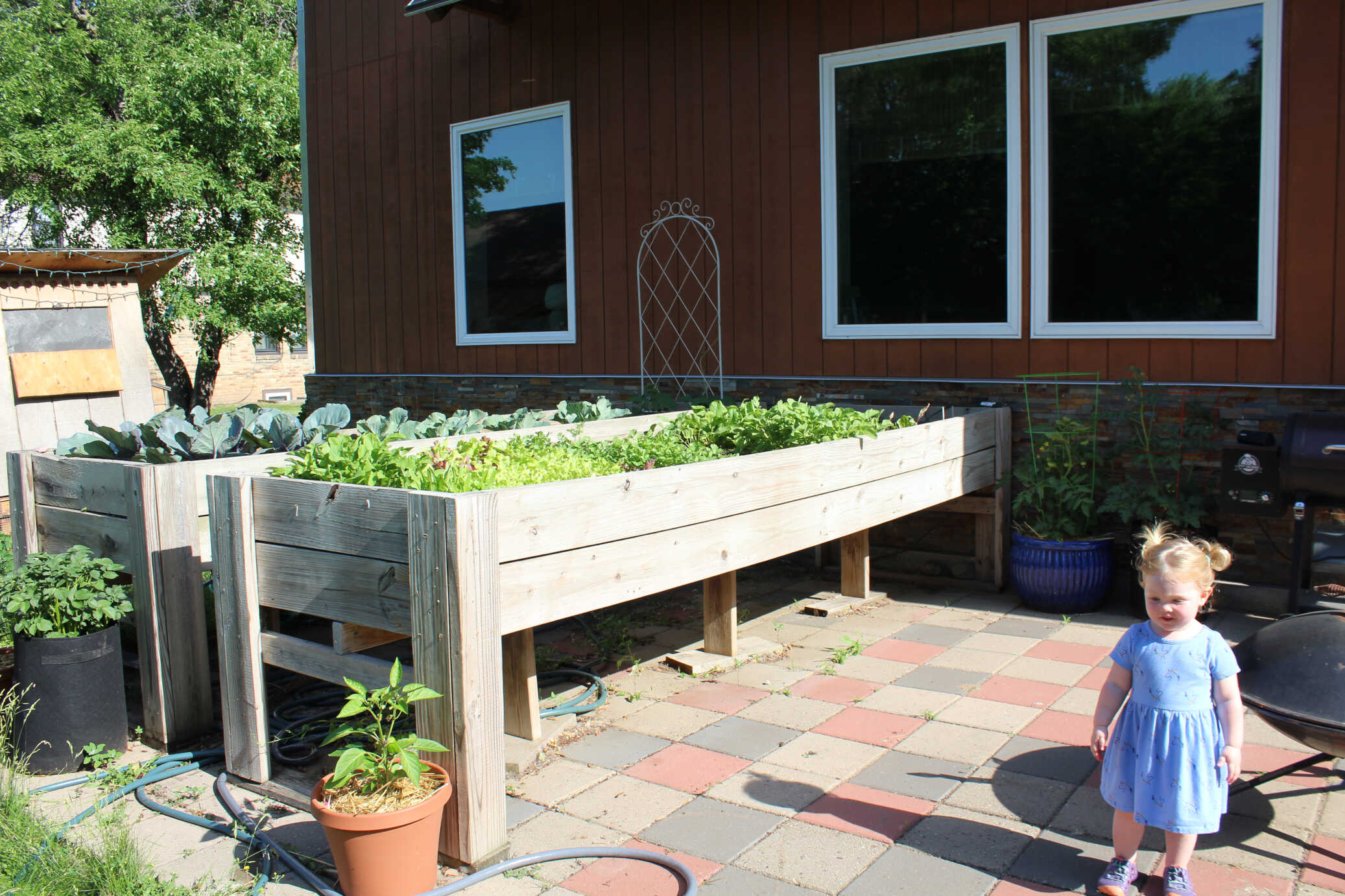 Our raised beds and some of our planters. This year we're growing lettuce, herbs, radishes, carrots, cabbage, beans, peppers, tomatoes, potatoes, and beets. So far they've all been producing well.


Elena's last day of school sounded really fun. After a fun day at school a bunch of the kids went down to the local splash pad to play. After picking her up from the splash pad, we had to finish packing up to go to a music festival in Ohio called Pyro. We got all packed up and stopped at Amelia's Coworker's retirement party before hitting the highway, to make the twelve hour drive through the night. Pyro is a super cool festival that we've been to once before. This year they booked a lot of artists we really like, including Amelia's favorite band Rising Appalachia. Maya did well on her second ever camping trip. She loves the excitement of all the people, she loves dancing to the music, and she loves the tent. She even learned the word tent and was saying it every chance she got. Unfortunately, we decided to cut our festival short because the last day of the festival was supposed to be rainy. On the bright side, we managed to get home in time for Elena to join some family at Valley Fair.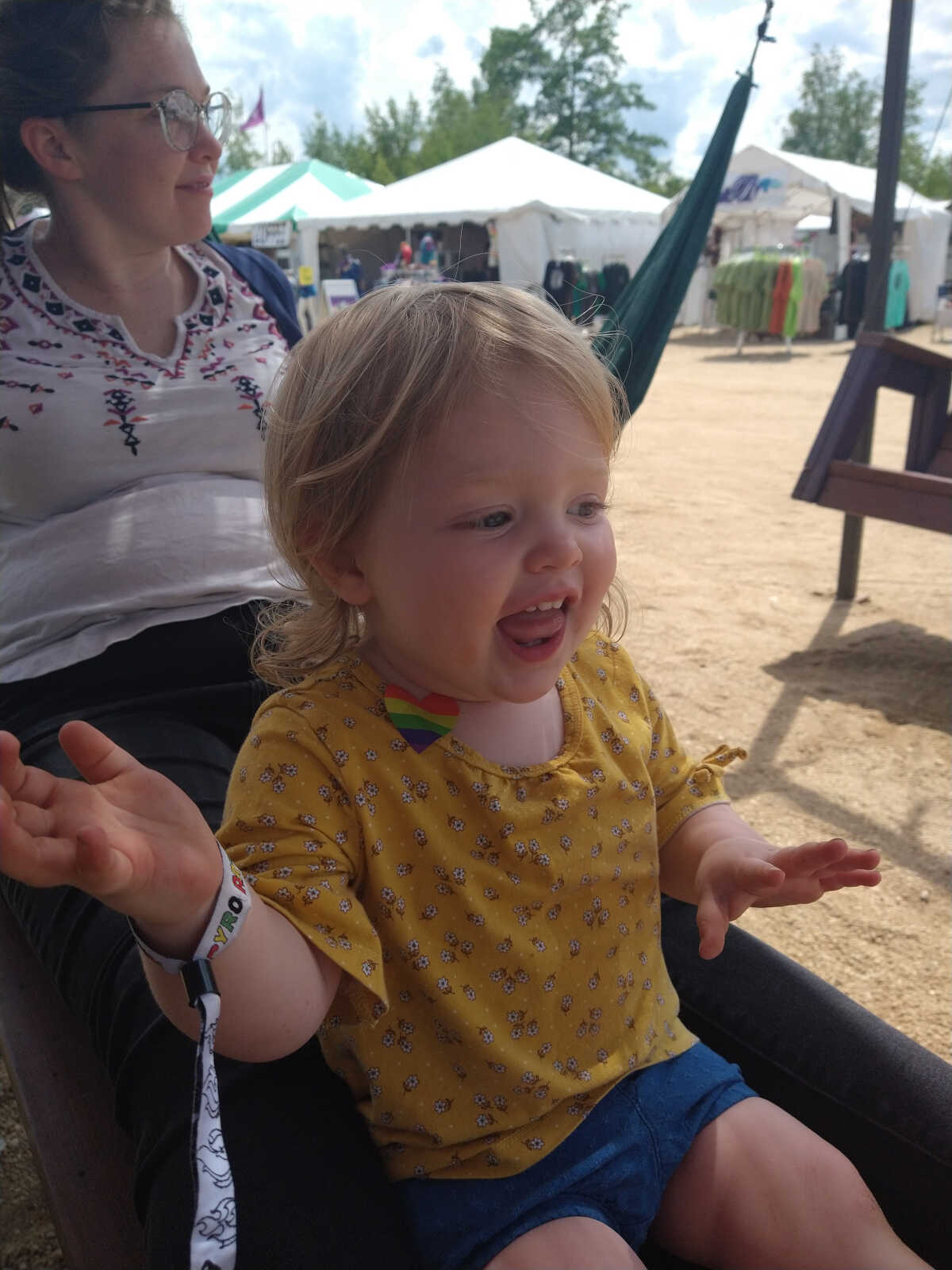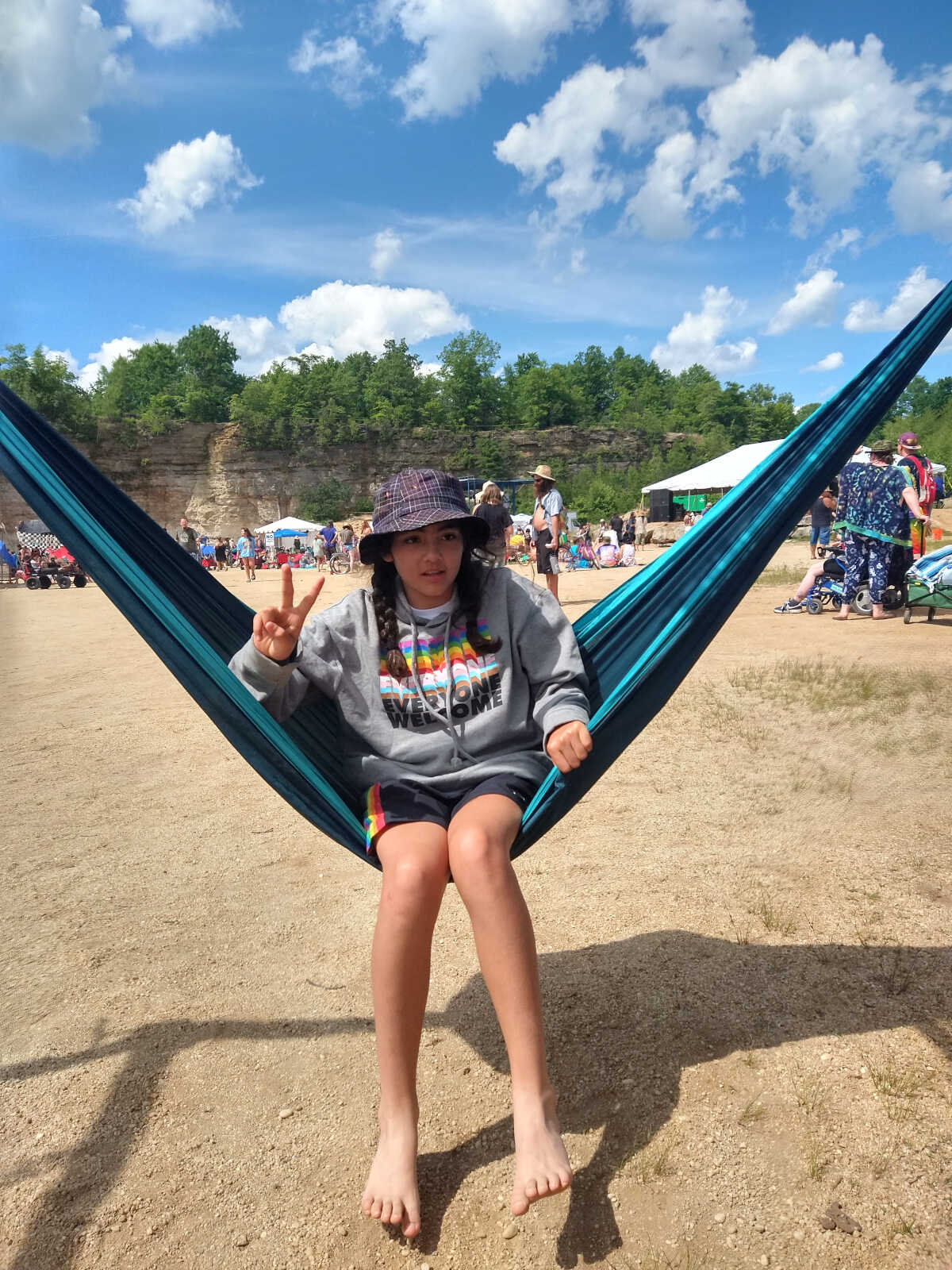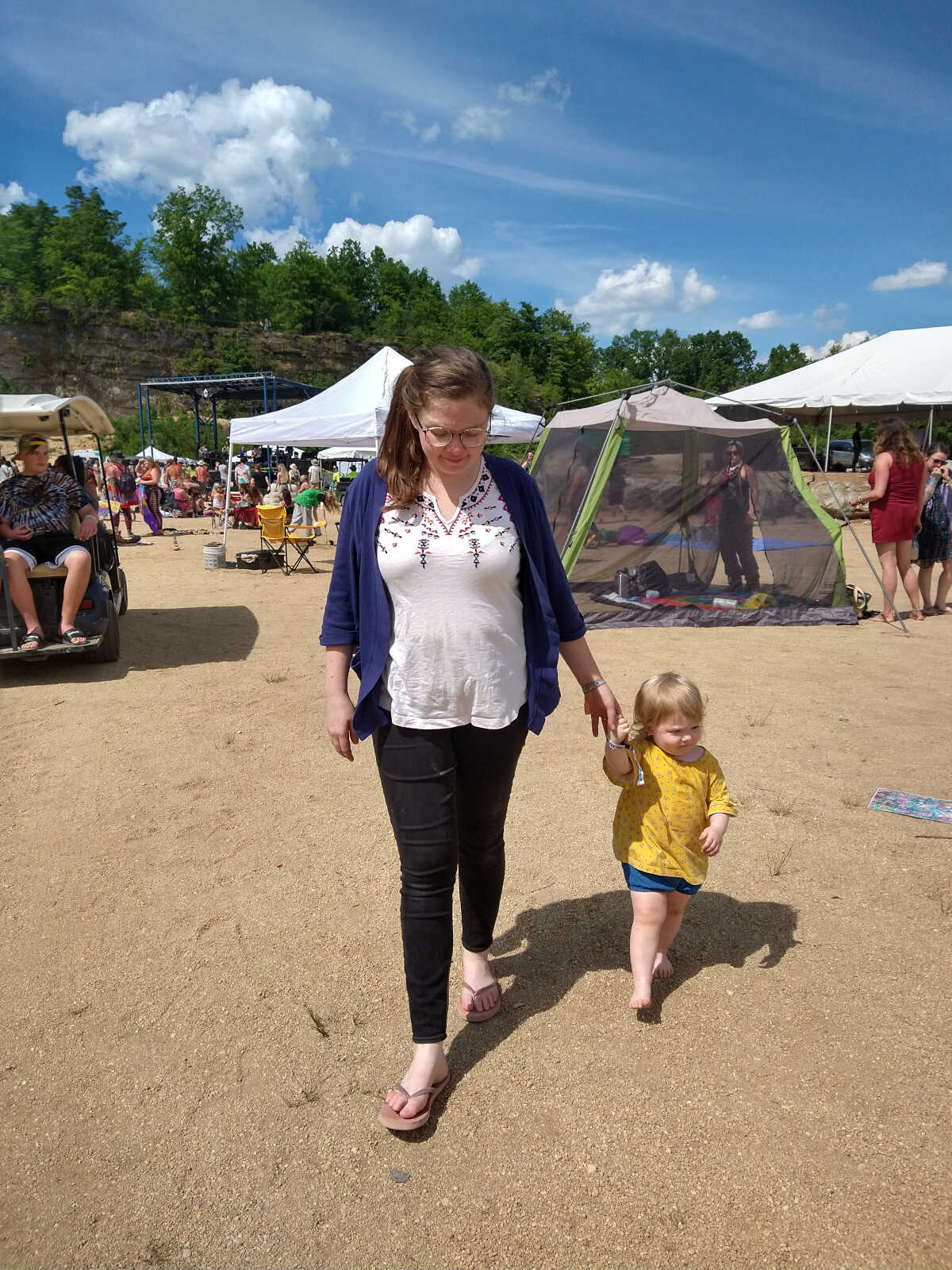 At an event called Pyro, it's almost expected that you play with fire. Here the kids are playing with soap suds that are filled with propane.


In between all the major events I've already mentioned, we managed to squeeze in a lot of other fun stuff. Easter with my mom's family, a Memorial Day barbecue at my in-laws', My Cousins' first housewarming party, my friend's college graduation, and lots of birthday parties. Saints games (including my 30th home opener), pizza night with my parents, the Minneapolis Institute of Art, Dog Man The Musical, and The Kickoff party at the State Fair grounds. We fired up the grill a few times and had a couple bonfires. I've also gotten to play a lot of Pokemon Crystal, I hope to complete the Pokedex by fall. We've gotten out to South Minneapolis a few times recently for a Heatbox Concert at Hook & Ladder, and a couple trips to Arbeiter Brewing. Elena's dad, Jaime has a food truck out in front of Hook & Ladder. It's called Loncheria Los Amigos. It is super dope and highly recommended.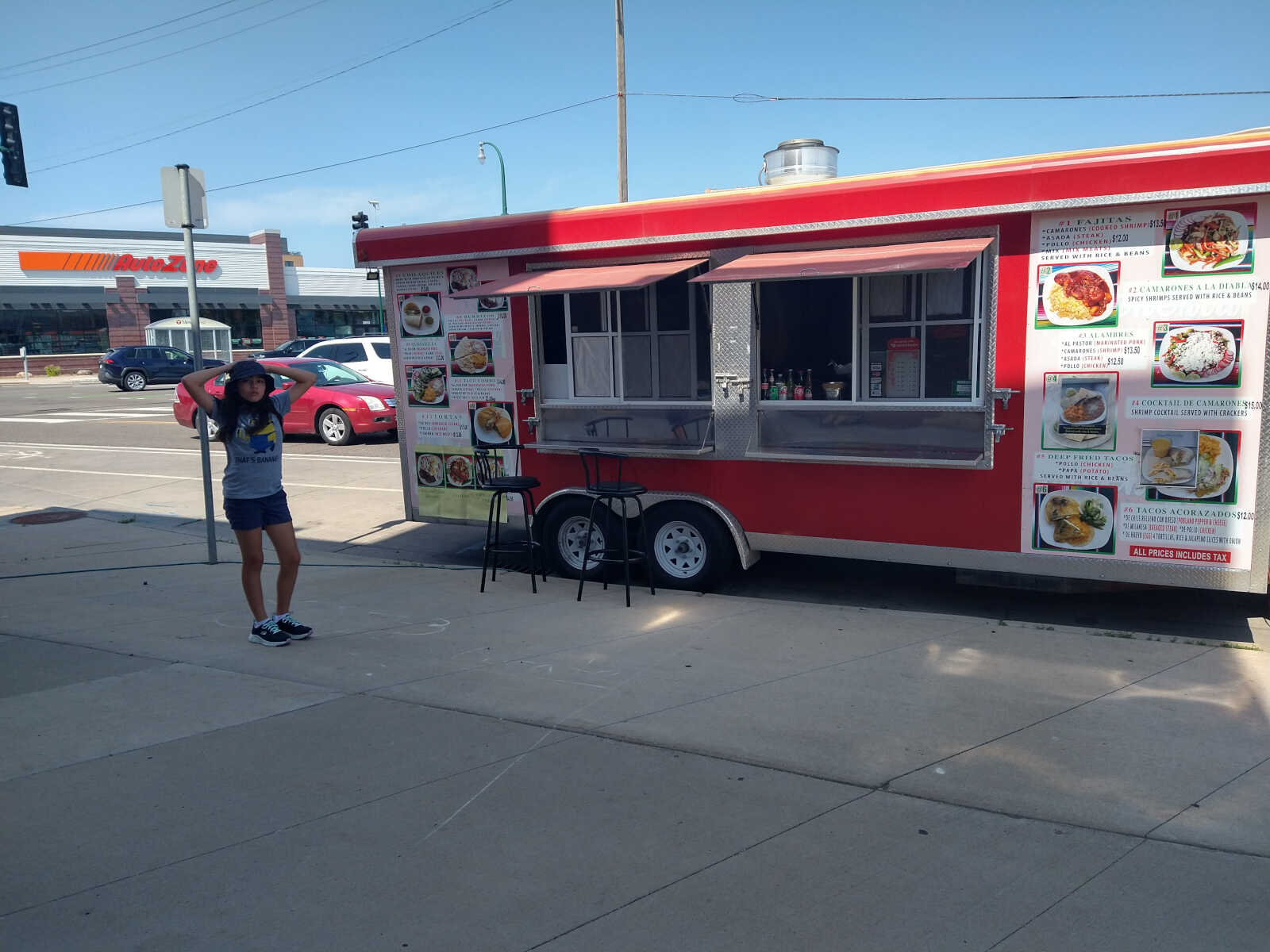 Eat at Loncheria Los Amigos!